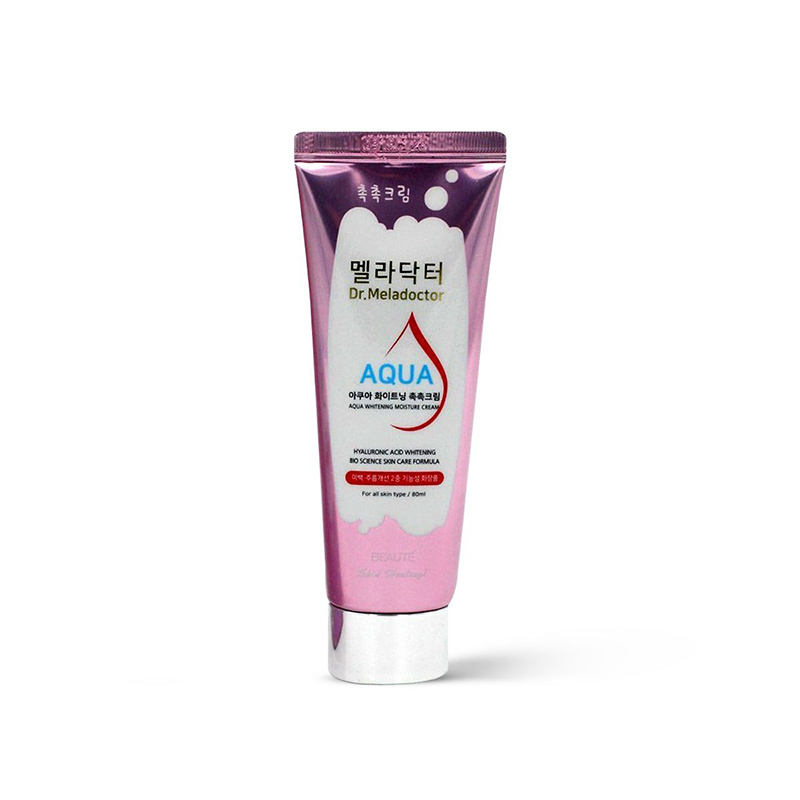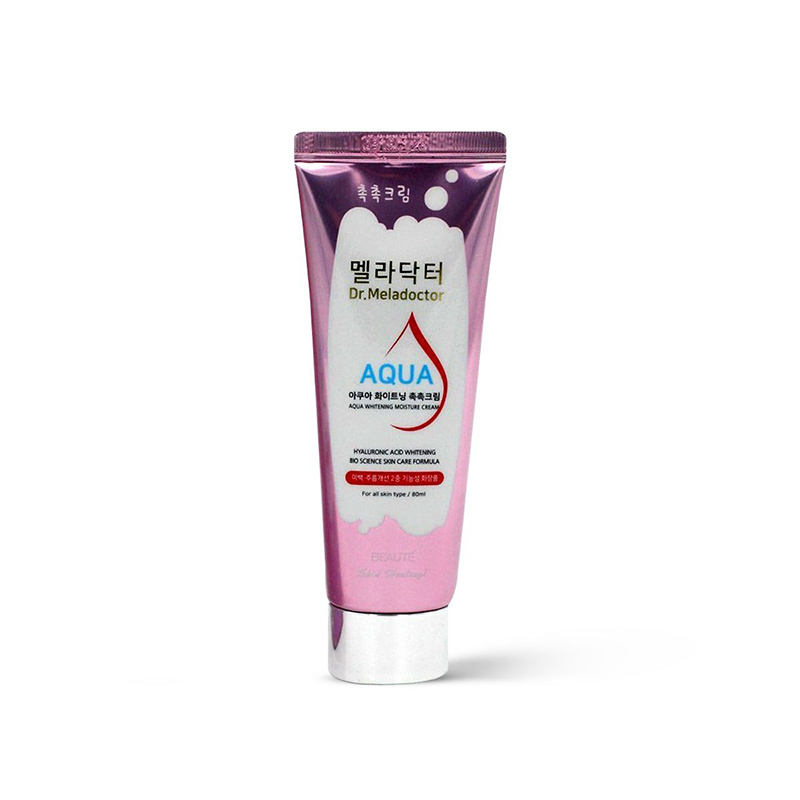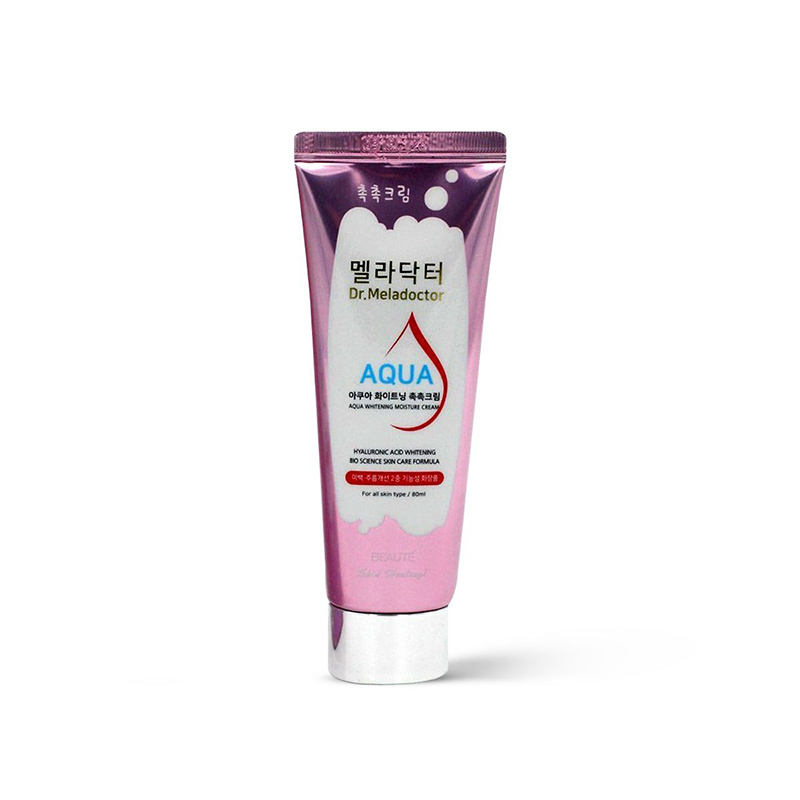 Beaute Dr. Meladoctor Aqua Whitening Moisture Cream 80ml
Download The MallBD app for IOS and ANDROID
Soothing & Moisturizing.
Hydrates your skin.
Brightens & Smooths your skin.
Protect your skin from UV rays.
Improves skin blemishes.
Develops dead skin cell.
Reduces the appearence of anti aging & wrinkle.
Gender: Unisex.
Made in Korea.
The latest masterpiece of Dr.Meladoctor Just 1 Single Step Raise Smooth White Tone Instant Tension Ball Kem Aqua Whitening Moisture Cream
It is made up of special components that are tested by KFDA as a quality safety component:
Hyaluronic Acid:
Is the best moisturizing ingredient, can hold 80 times more moisturizing than the weight of the water drop.
Helps to provide enough water for the skin, moisturizing, making the skin always soft and smooth as botox injection.
Broccoli Essence:
Regenerates and improves skin tone, helps skin firm, elastic and healthier.
Whitens even skin tone.
Niacinamide and Adenosine:
Increases collagen and elastin layer deep in the skin, helps to hunt muscle rejuvenation, wrinkle removal, anti-aging.
Assist in cleansing dead cells and regenerating a new skin
Acne treatment
Whitens even skin color, fades dark spots for acne to leave.
Mulberry root:
Helps to balance the nutrients in the skin.
Moisturizes and keeps skin supple.
Instructions
Follow the skin care 5-Step Regimen:
Step 1: Cleanse – Wash your face with a gentle Cleanser/Facewash accordingly to your skin type.
Step 2: Tone- Toner Helps to calmed and balanced skin pH after cleansing.
Step 3: Treat – Serum/Facial Oil/Essence contain useful nutrients — for your skin.
Step 4: Moisturize – Beaute aqua whitening moisture cream
Scoop a small amount of moisturizer onto fingers. Rub to distribute evenly. Smooth all over face, massaging until fully absorbed.
Step 5: Sun Care – Apply Sunscreen to protect skin from UV Ray (Day time only)
Related Products...
People Also Viewed...