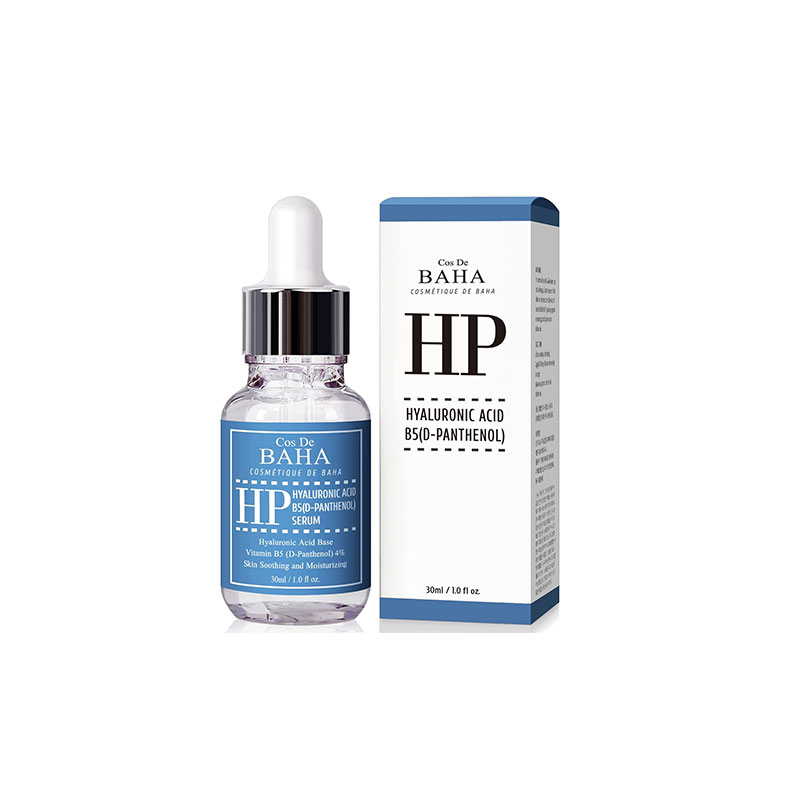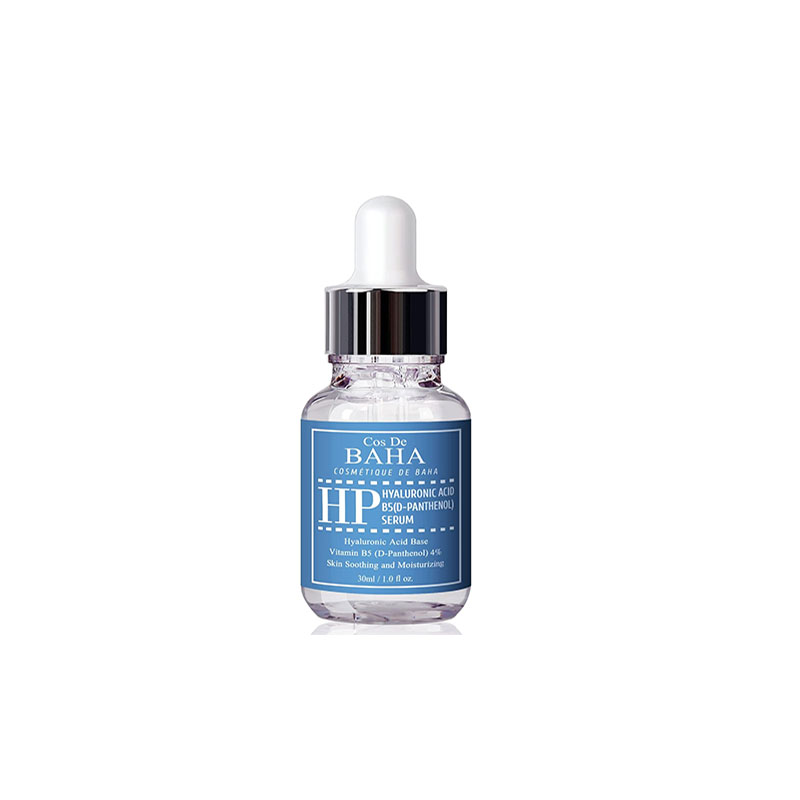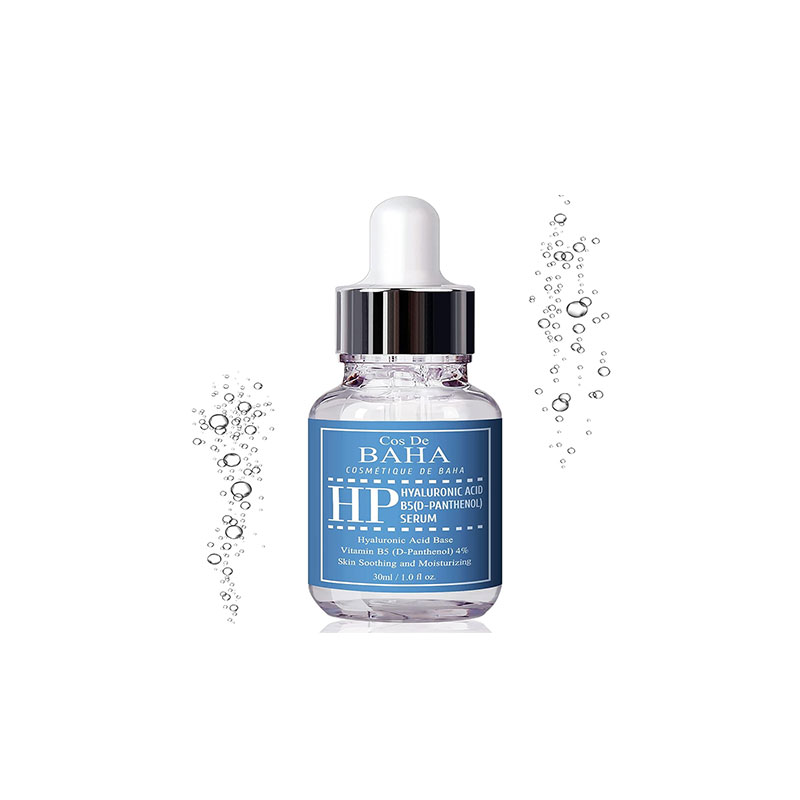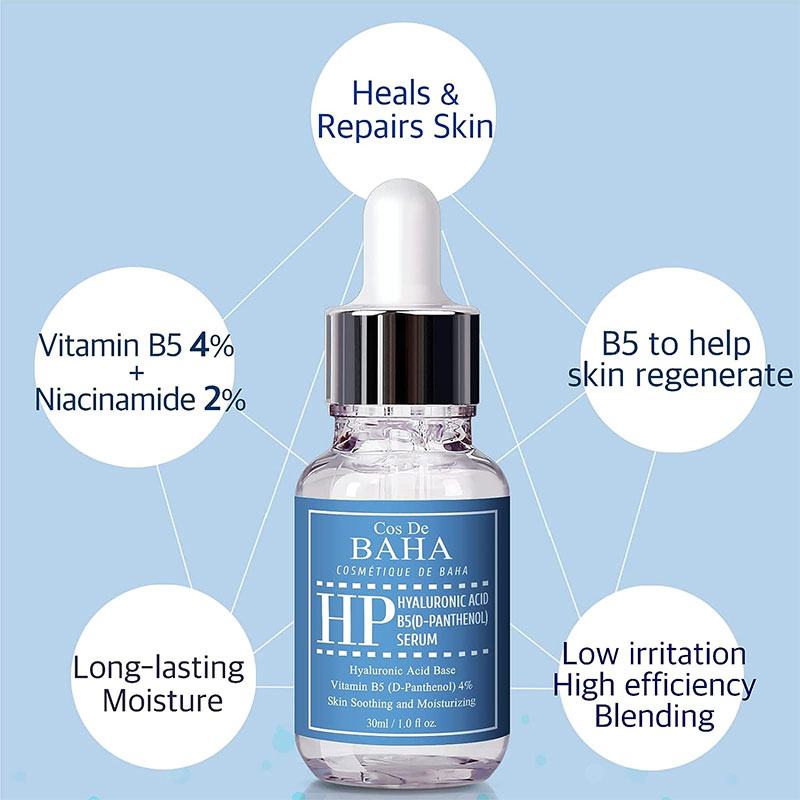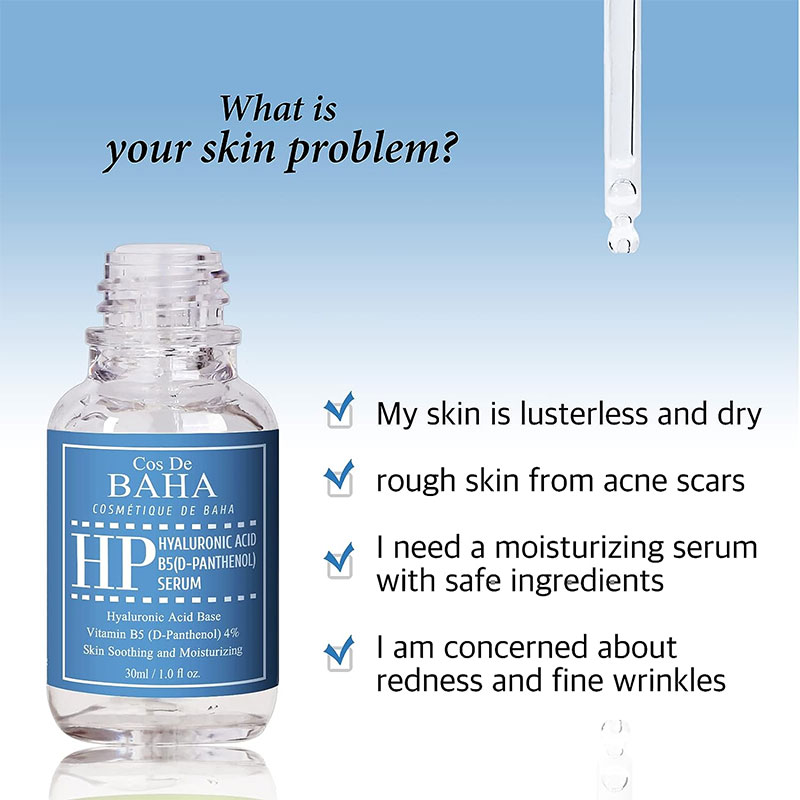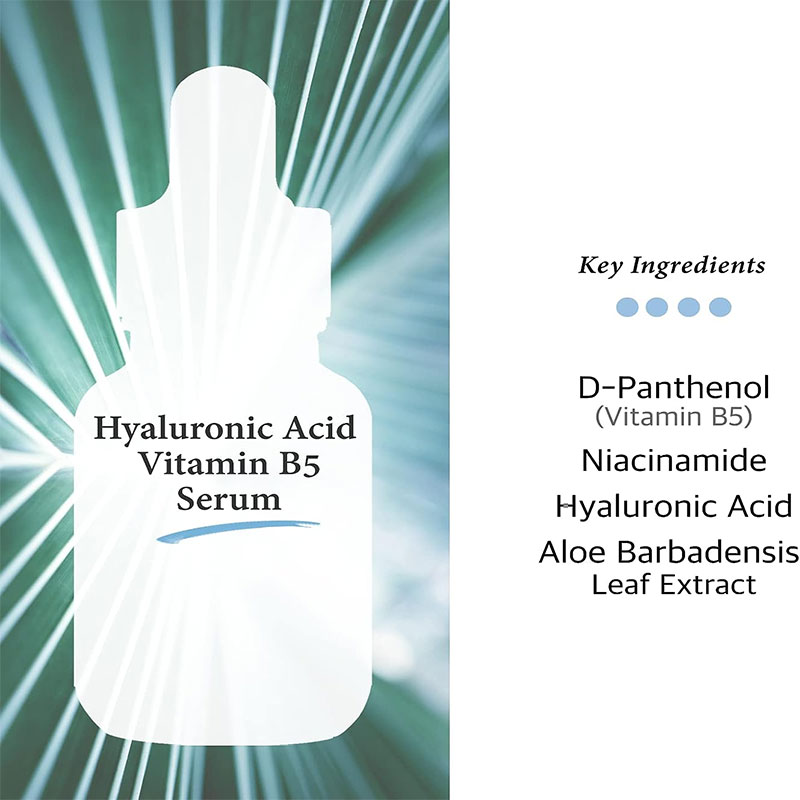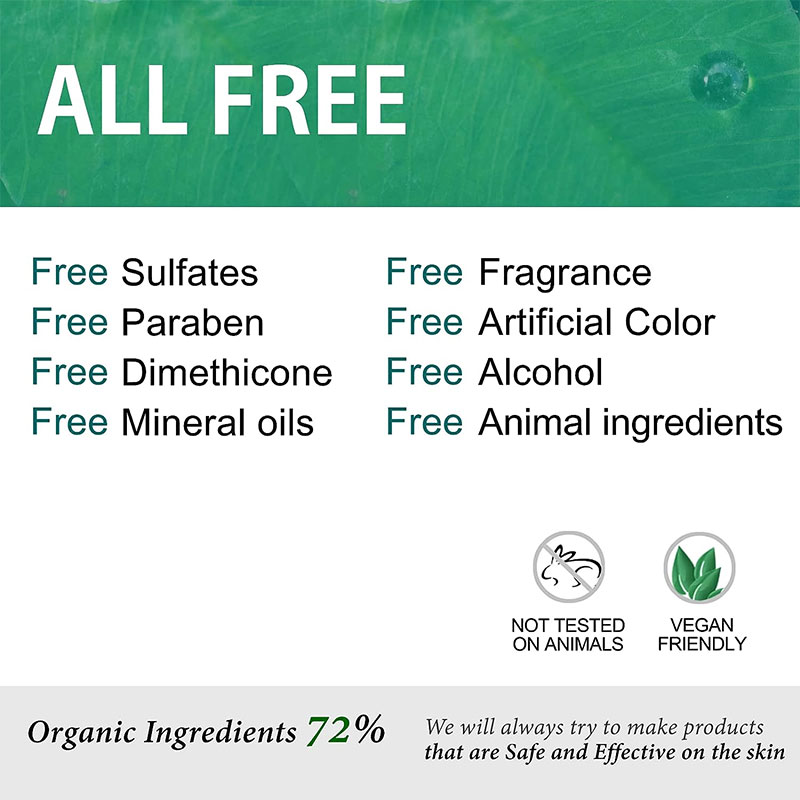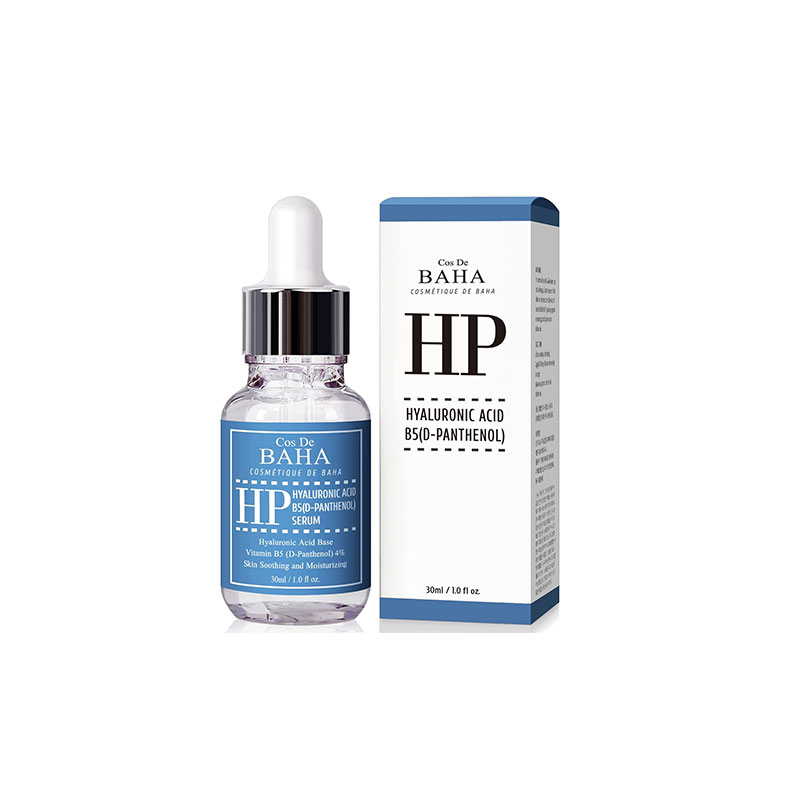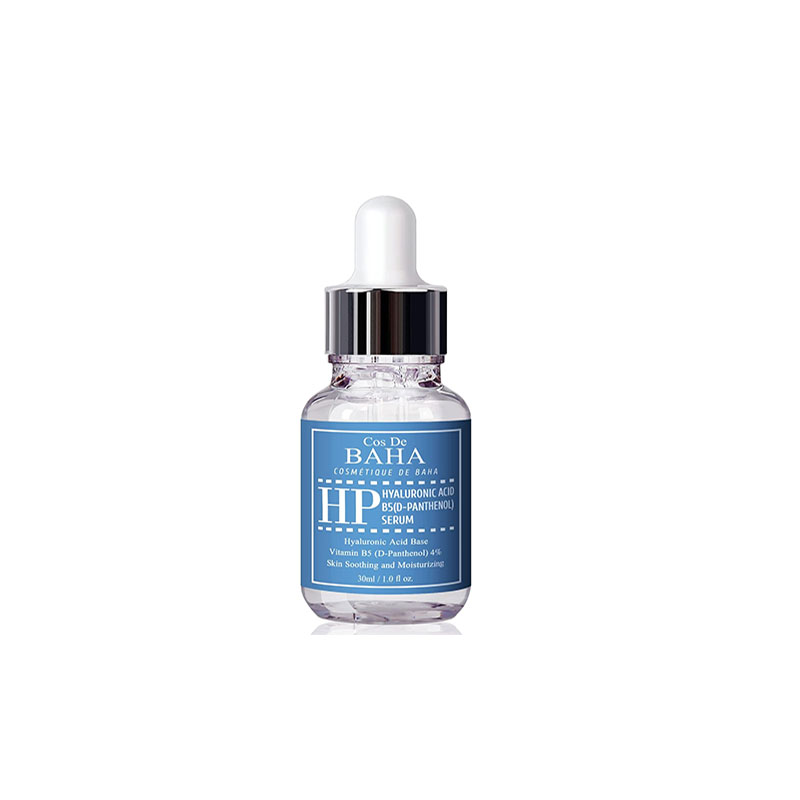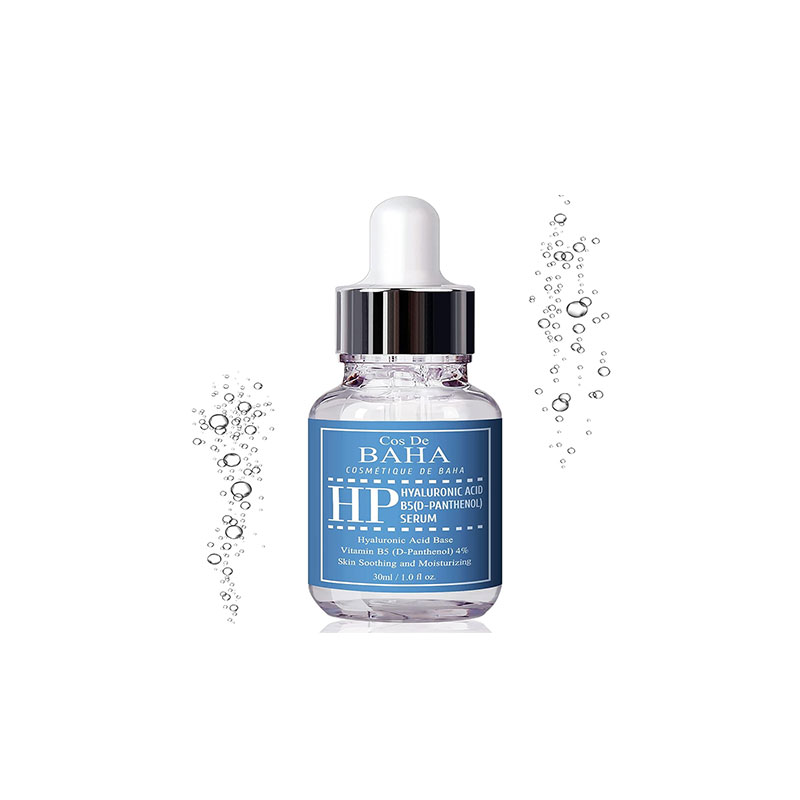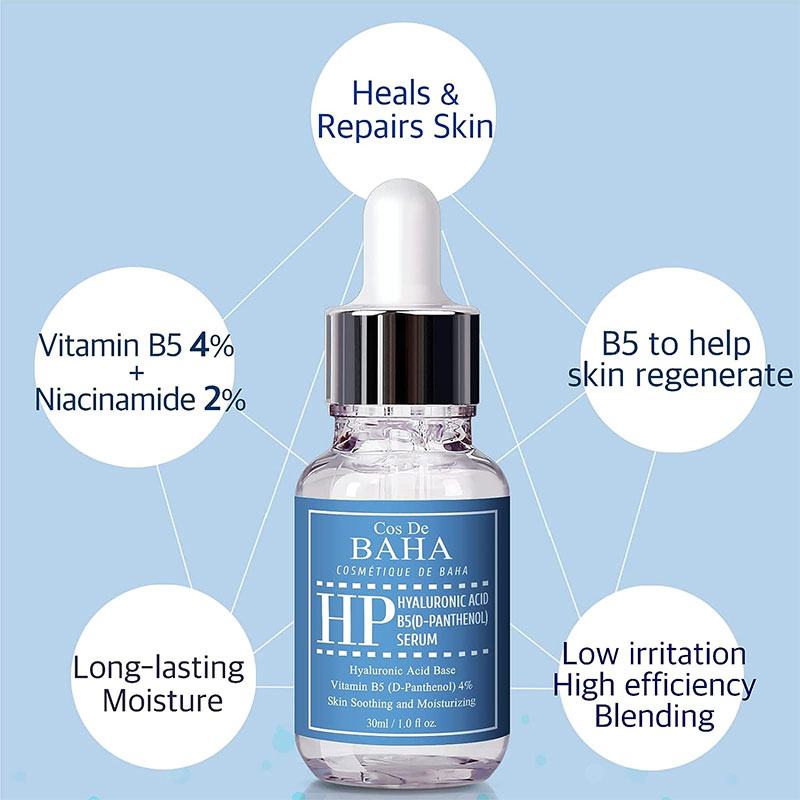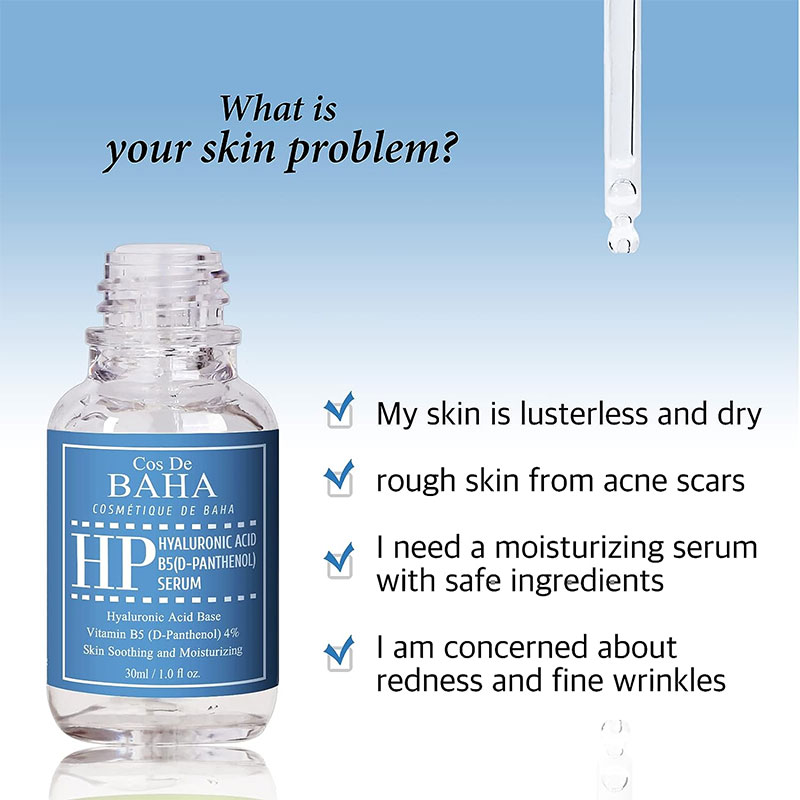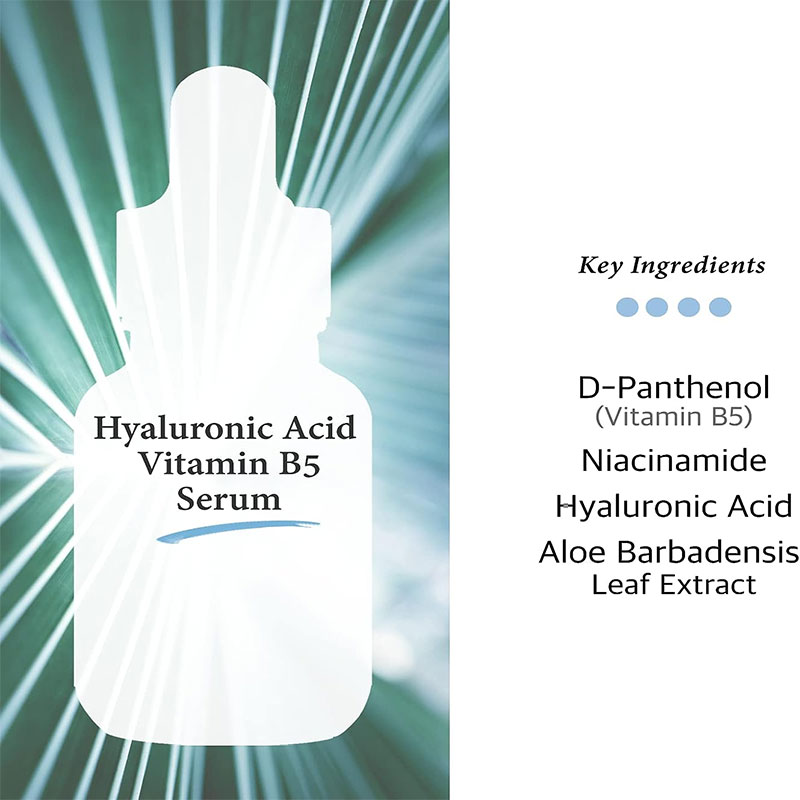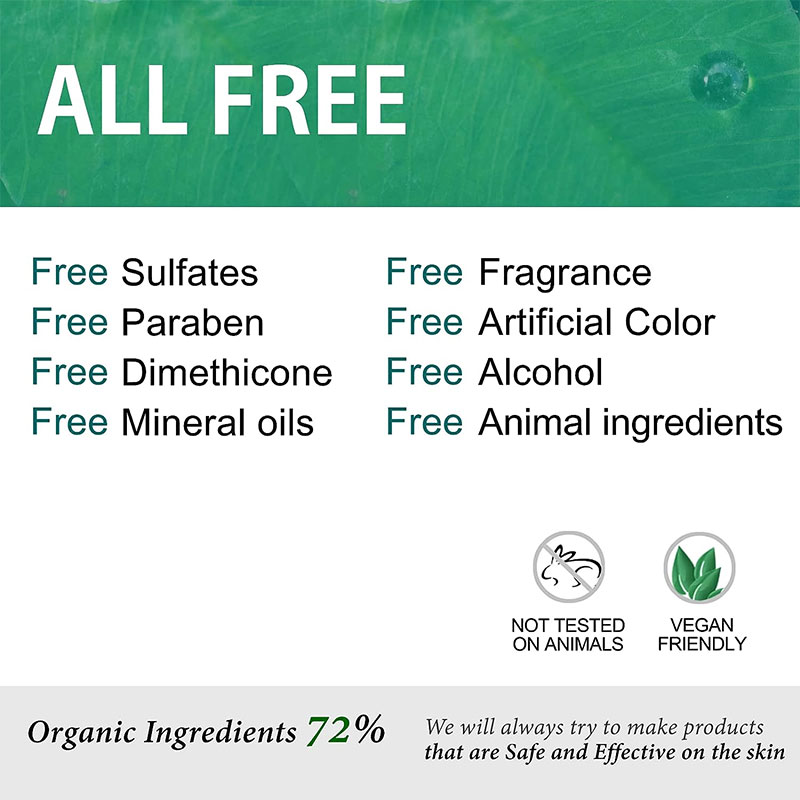 Cos De BAHA HP Hyaluronic Acid B5 D-Panthenol Serum 30ml
Download The MallBD app for IOS and ANDROID
One of the hottest products on the market currently is Vitamin B5 for sale.
Vitamin B5 serum benefits your skin in many ways, helping to moisturize, heal and smooth the skin, along with increasing elasticity to provide a huge punch of moisturization.
When your skin ages, it loses moisture, which is why you start to see wrinkles and lines.
So, you want to add back in as much moisture as possible.
This is why a Vitamin B5 serum is one of the best face serums.
Wrinkle Prevention : Vitamin B5 replenishes the skin's natural barrier against the loss of moisture.
Wrinkle Repair : Vitamin B5 actively hydrates your skin by drawing moisture from the atmosphere.
It's D-Panthenol : Only D-Panthenol is converted to Vitamin B5 and not the L-Panthenol.
Made in S.Korea.
TEST Usage:
Please note that all serums can sometimes create irritations for people with very sensitive skin or uncommon allergies.
Always test the product on a small area before using it ideally behind an ear or under the chin.
Allow 24 hours to measure skin sensitivity to the product.
Directions:
After cleansing and toning your face.
Apply 1~2 drops of serum at night.
Do not wash or wipe after applying the serum.
After applying this serum, we recommend using a skin moisturizer.
Massage a small amount of cleanser to wet skin, avoiding eye area.
Rinse w lukewarm water.
Directions Gently massage a small amount of the cleanser to moistened skin on your face and neck, carefully avoiding the eye area.
Rinse thoroughly with lukewarm water and gently pat dry.
For oily or acne prone skin.