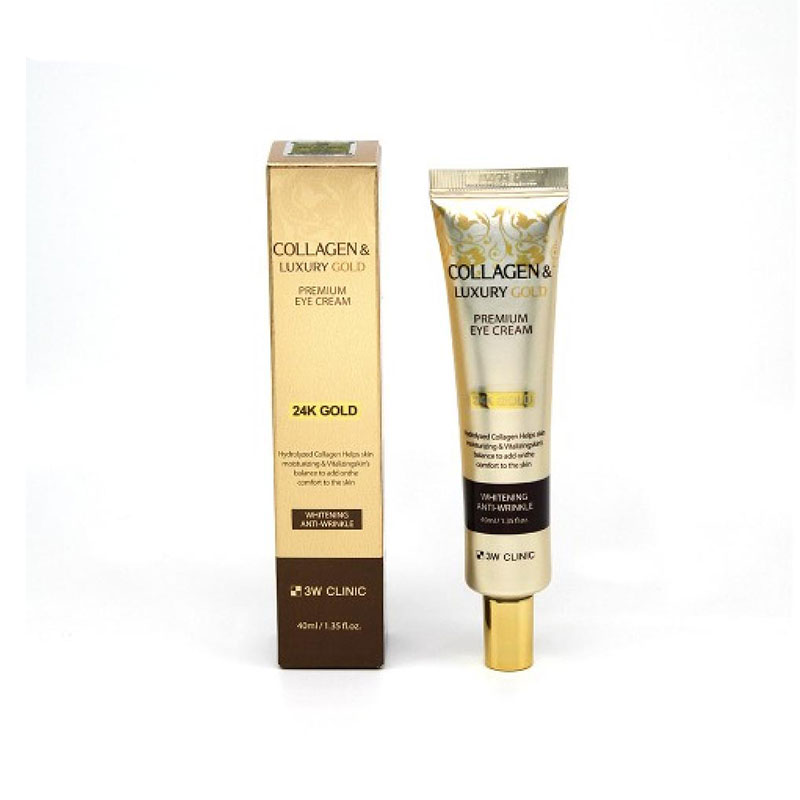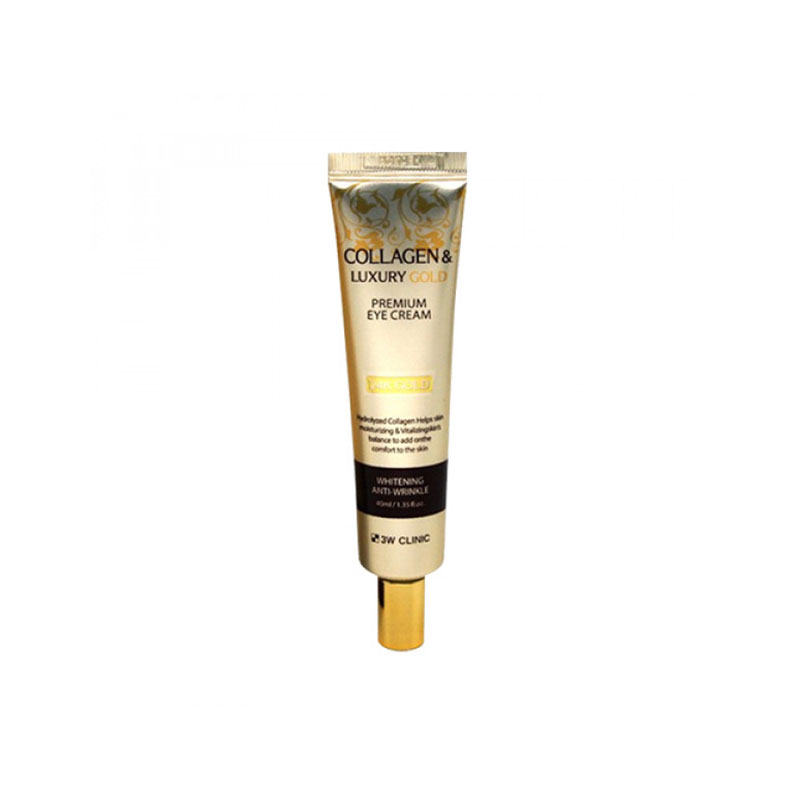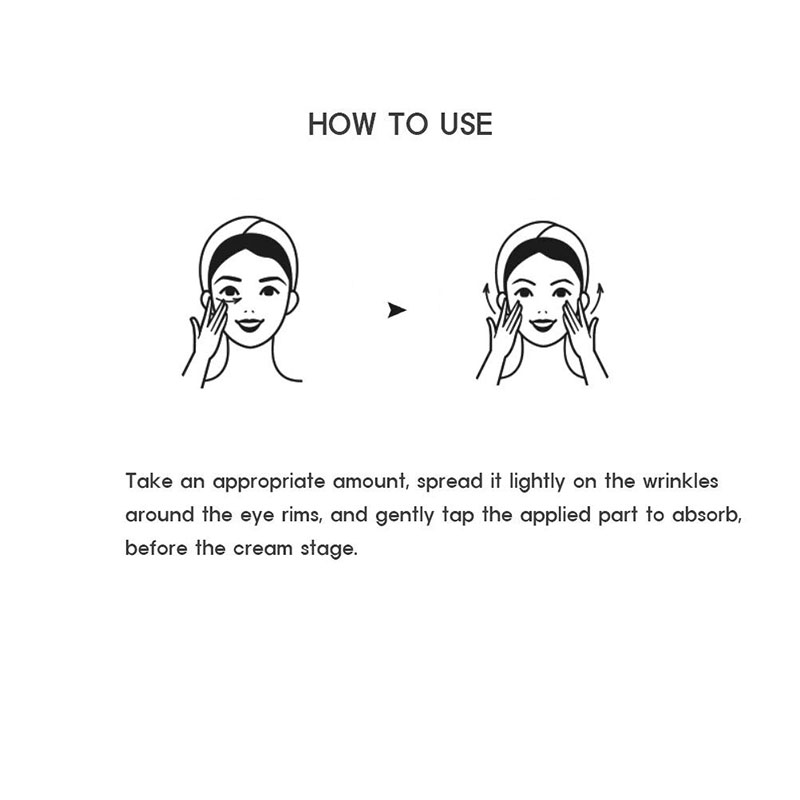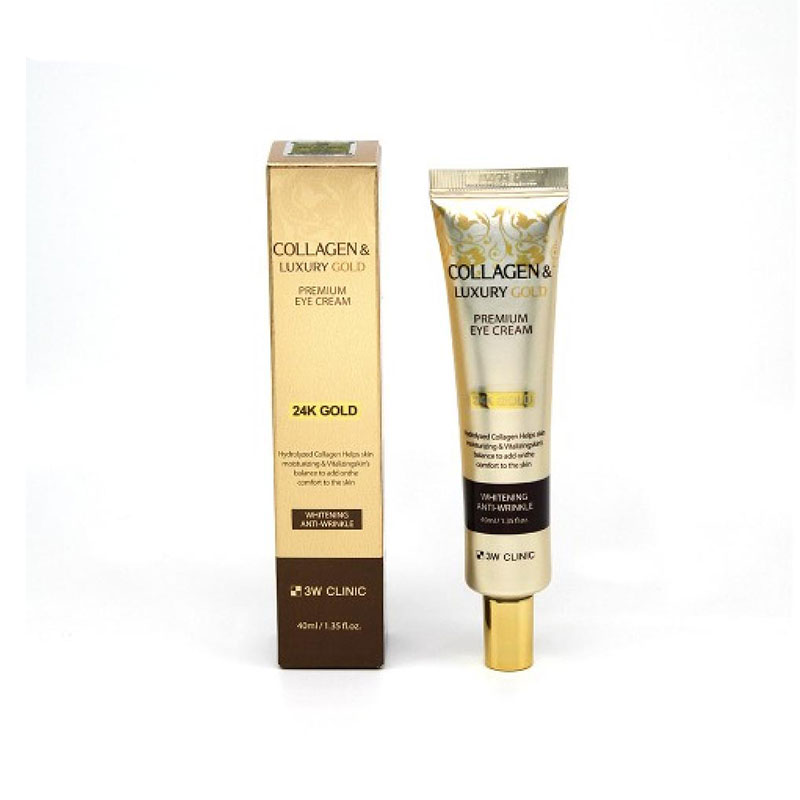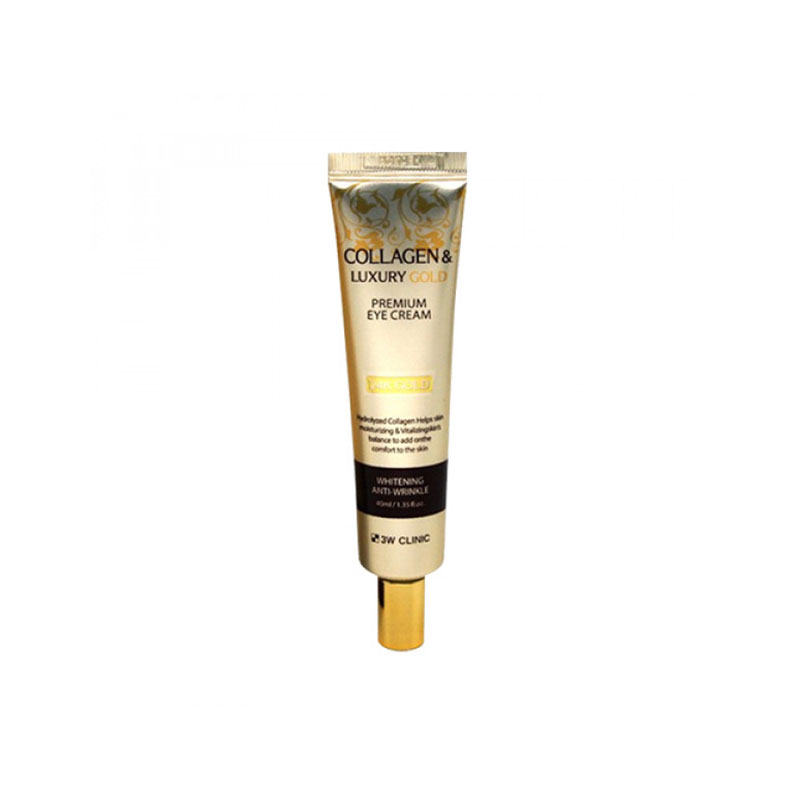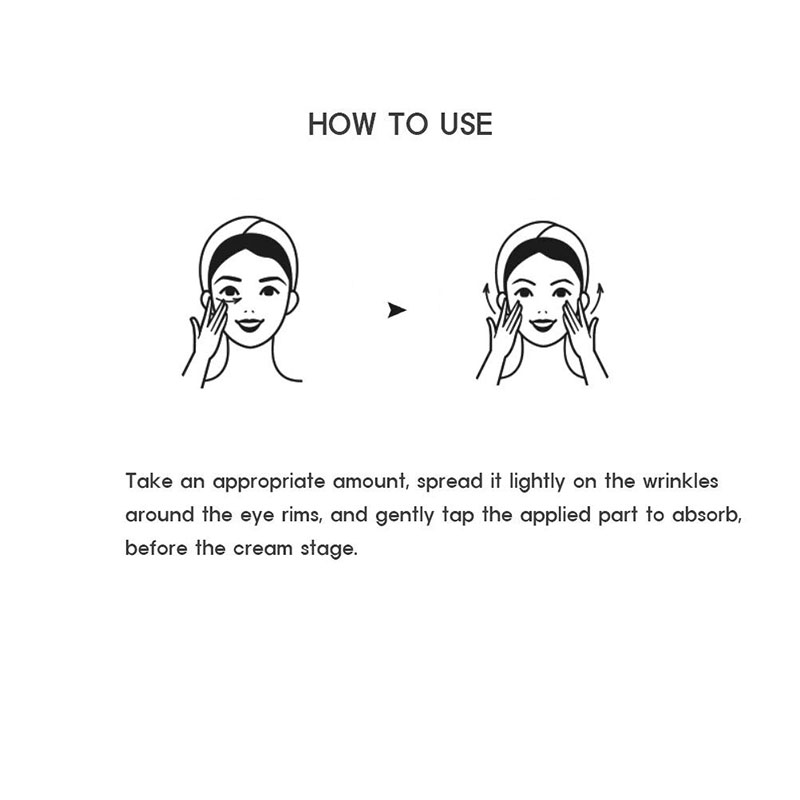 3W Clinic Collagen & Luxury Gold Premium Eye Cream 40ml
It is a highly concentrated eye cream.
It fills the skin's vitality with a variety of natural ingredients and herbal ingredients.
A tight formulation adheres to the eye area to make the skin around the eyes dense and elastic.
The negative ions of pure gold gently act on the skin to help smooth the skin flow.
Increases the absorption rate of collagen active ingredients.
Gives energy to the skin to smooth and moisturize the rough skin texture around the eyes.
​Made in Korea.