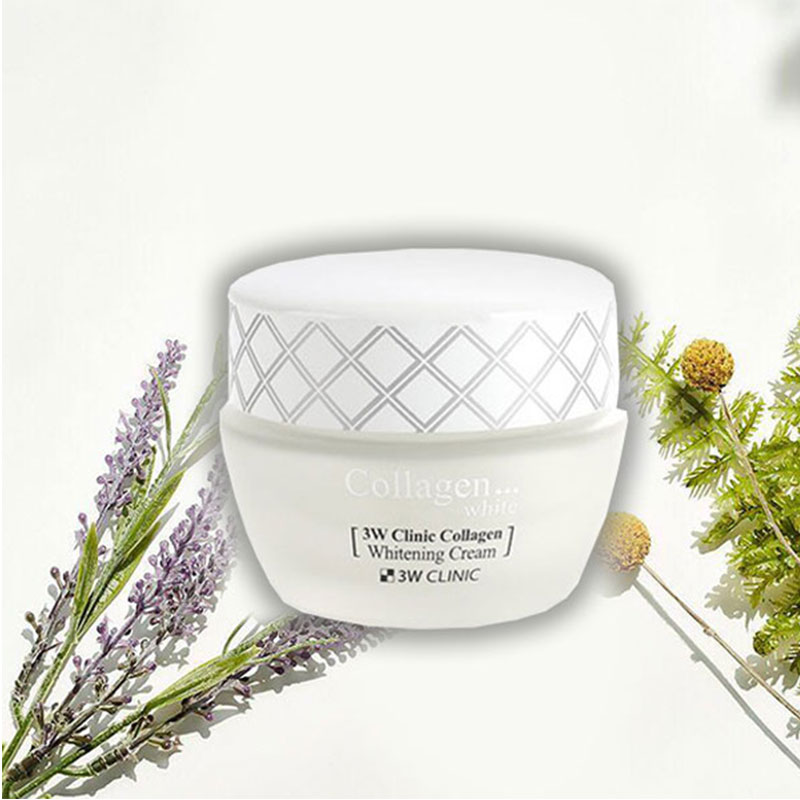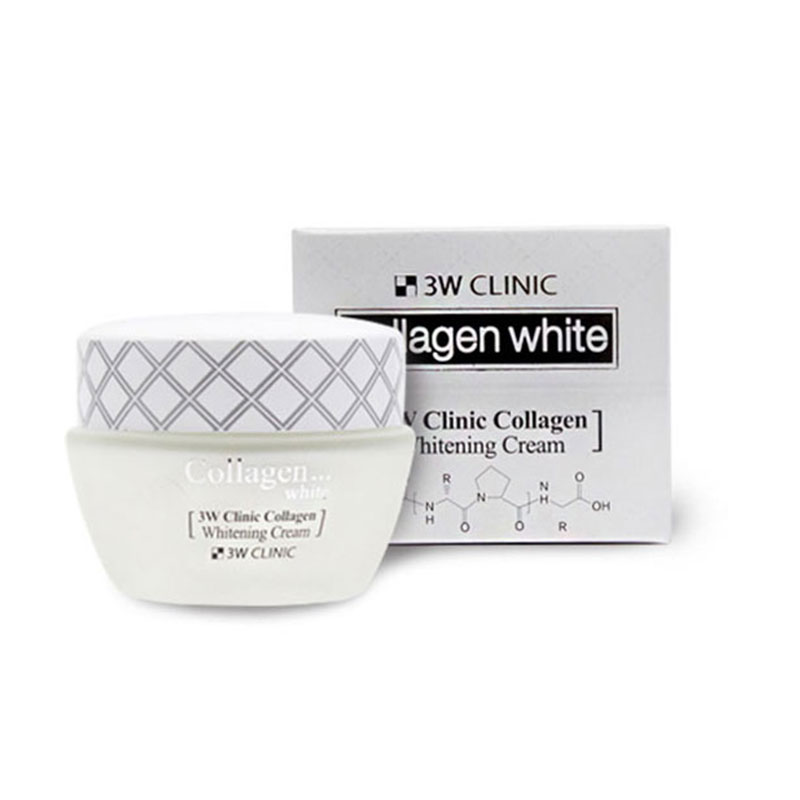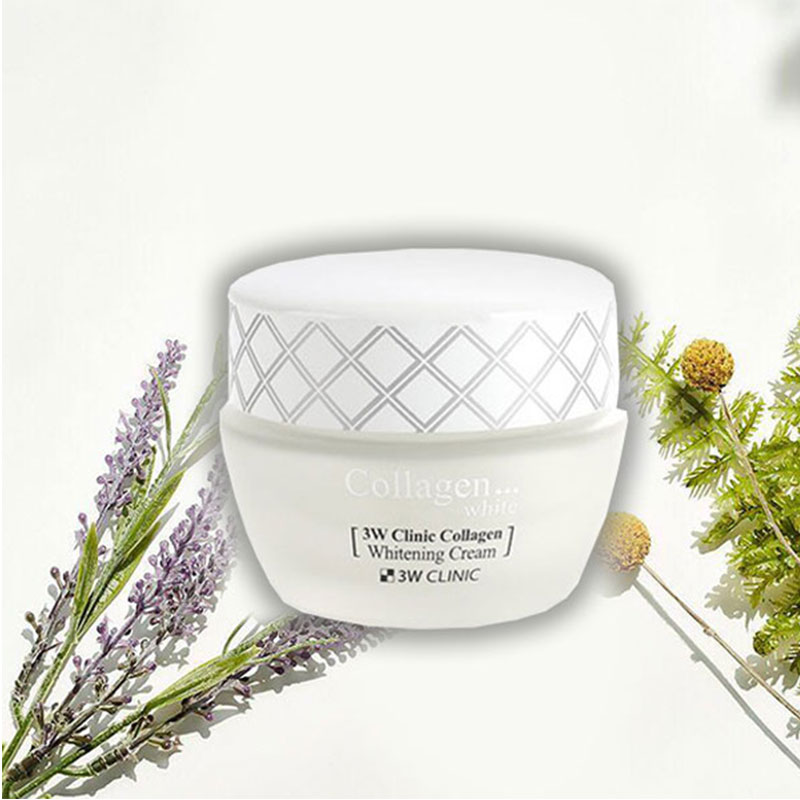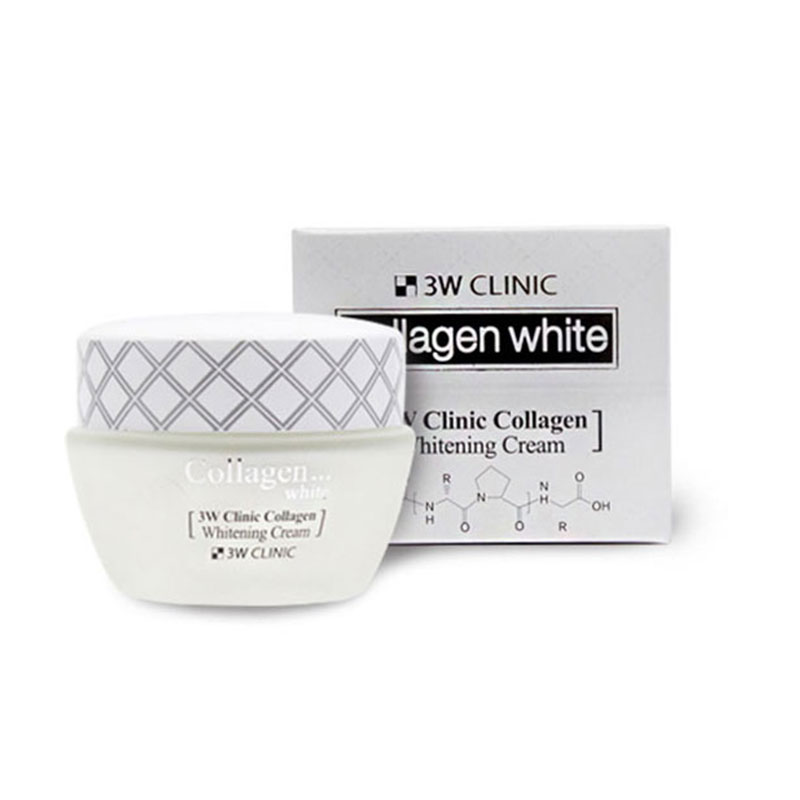 3W Clinic Collagen Whitening Cream 60ml
As nutrient rich creams contain ingredients whitening.
Niacin helps keep your skin whiter, prevent pigmentation and brown spots bruise on the skin.
Collagen from seaweed and licorice extract provides the skin.
And limit adverse impacts to the skin, keep the skin soft, smooth and moisturized.
Made in Korea.