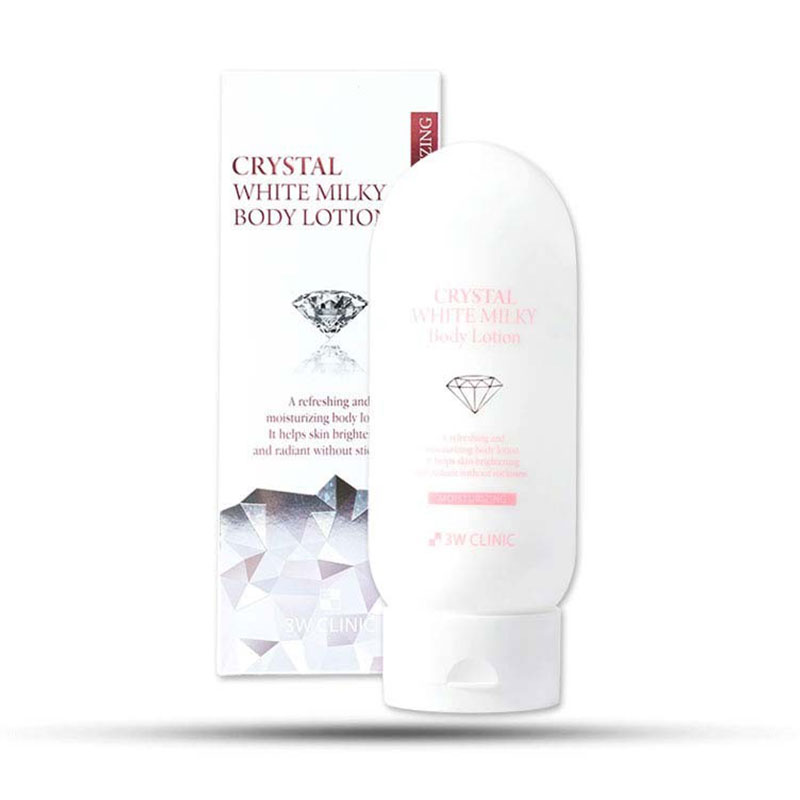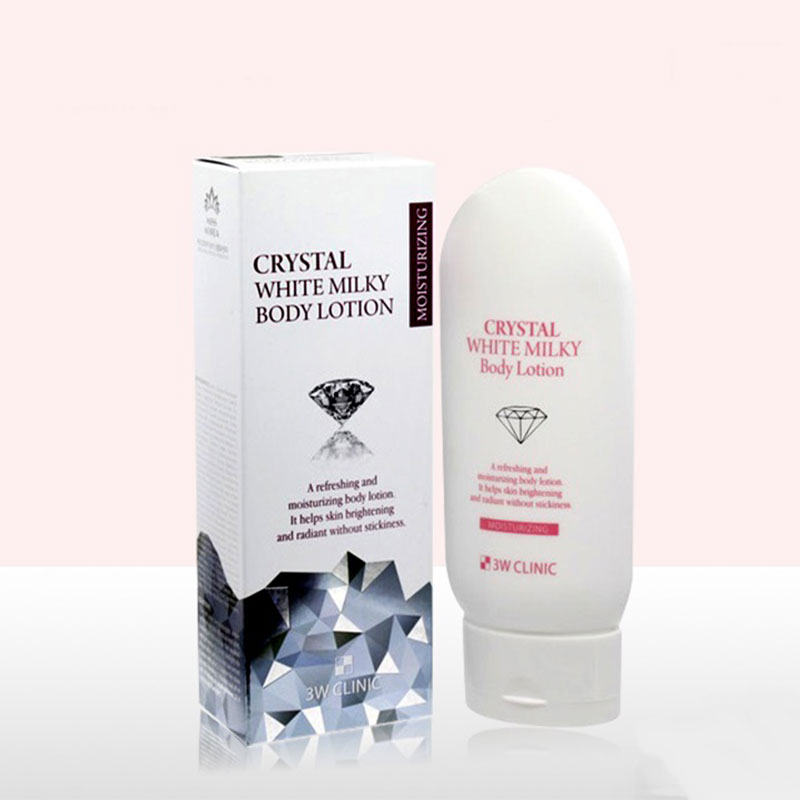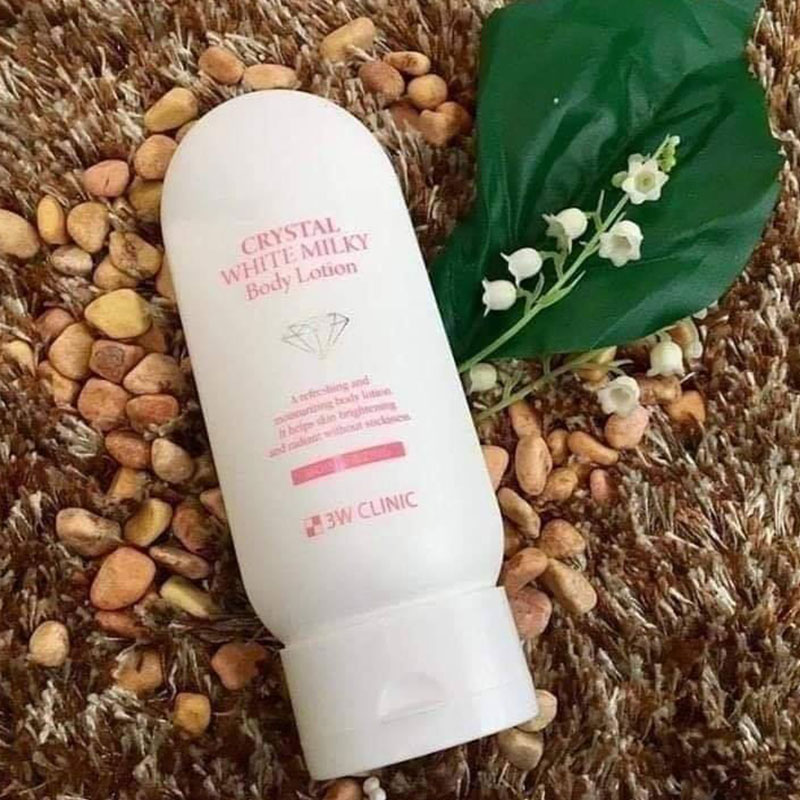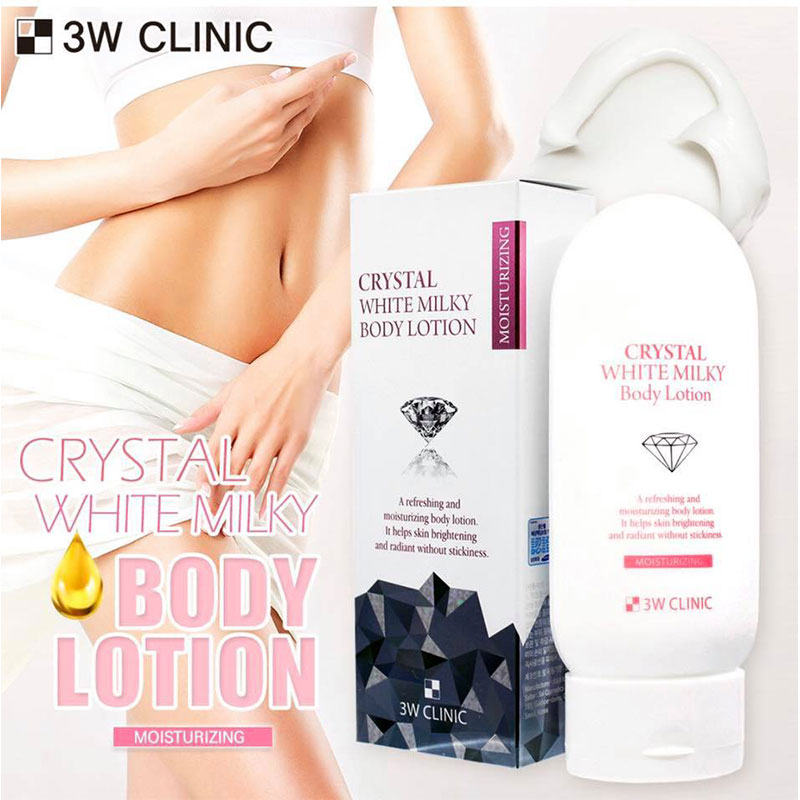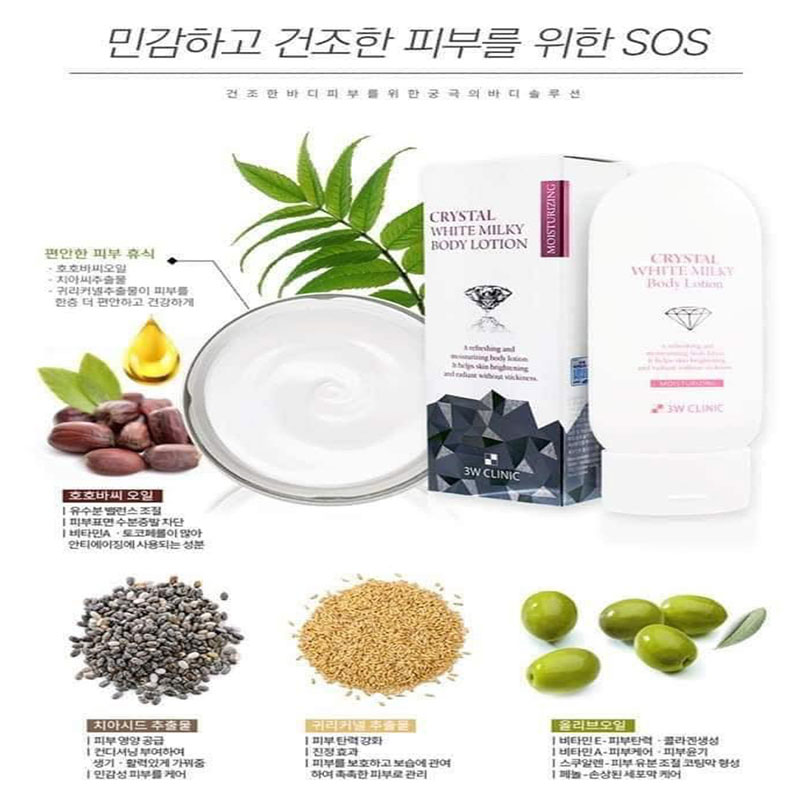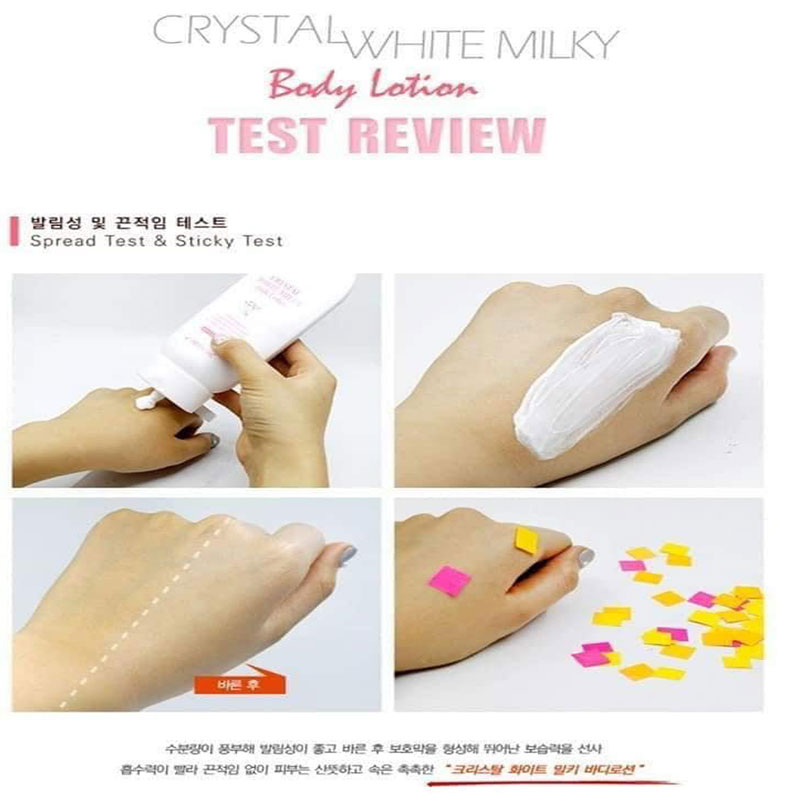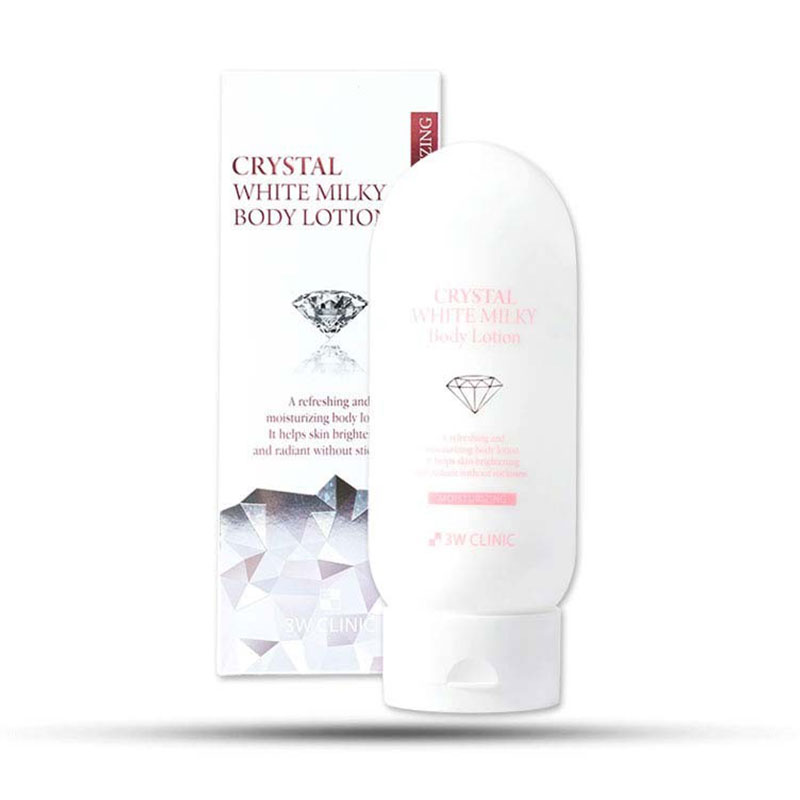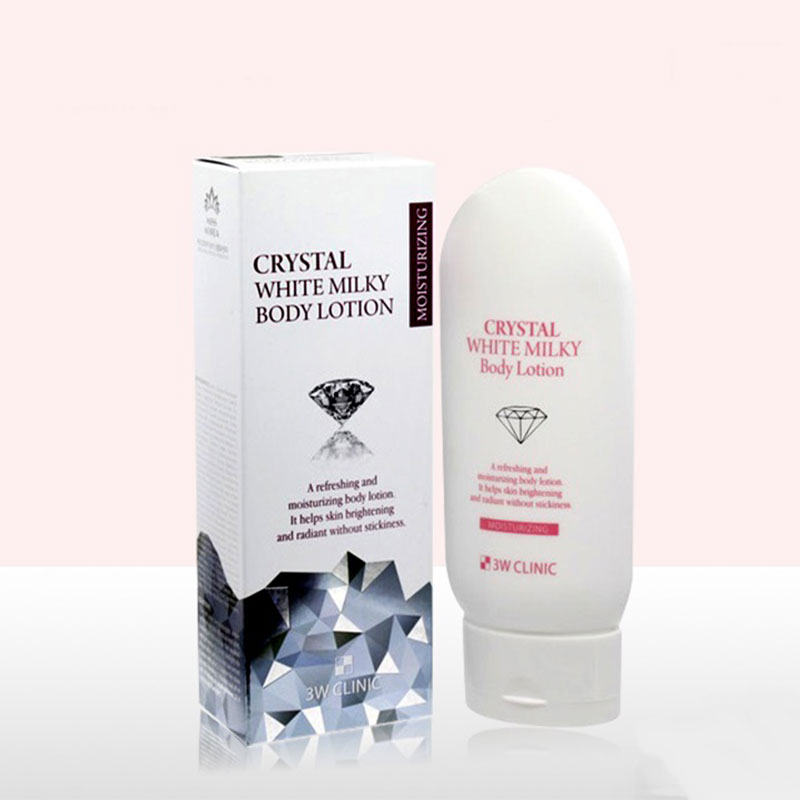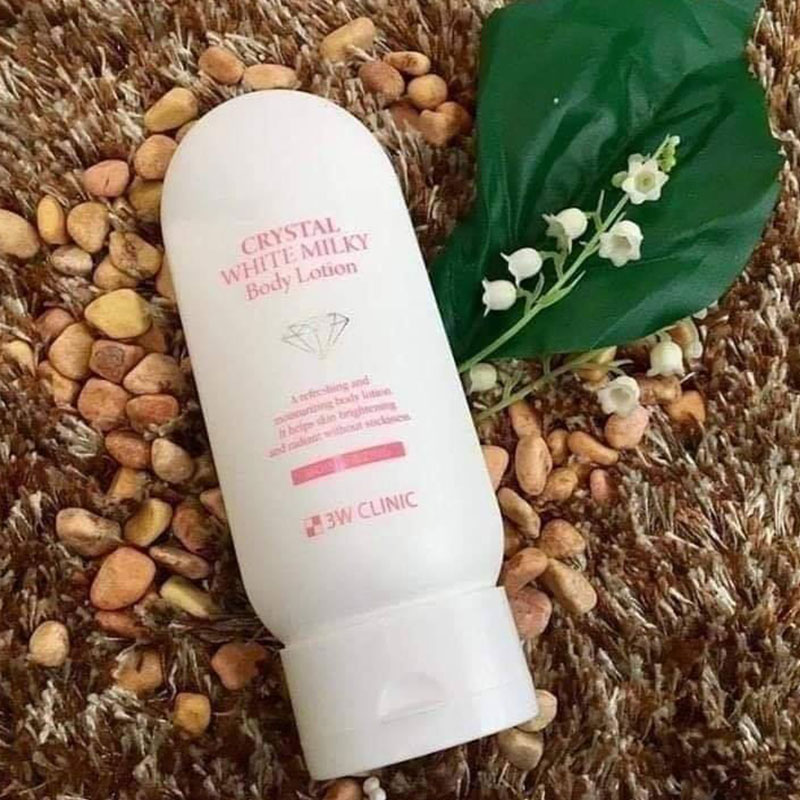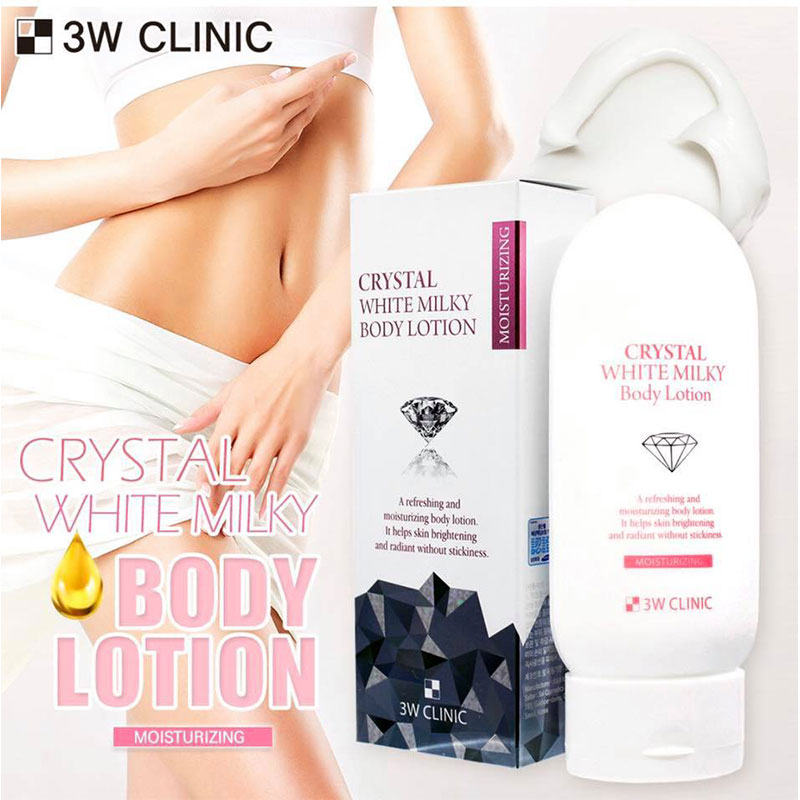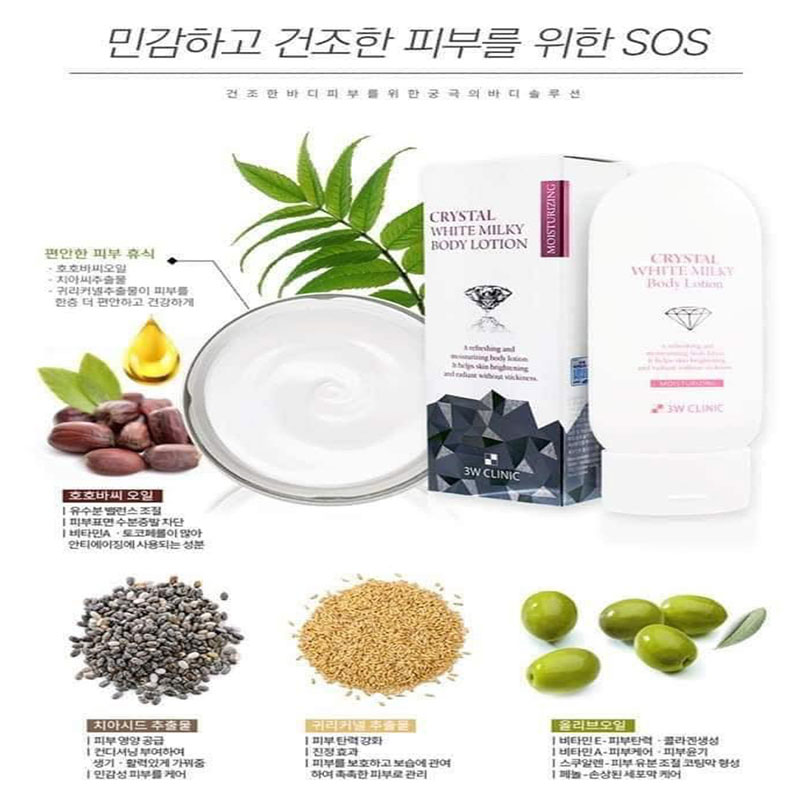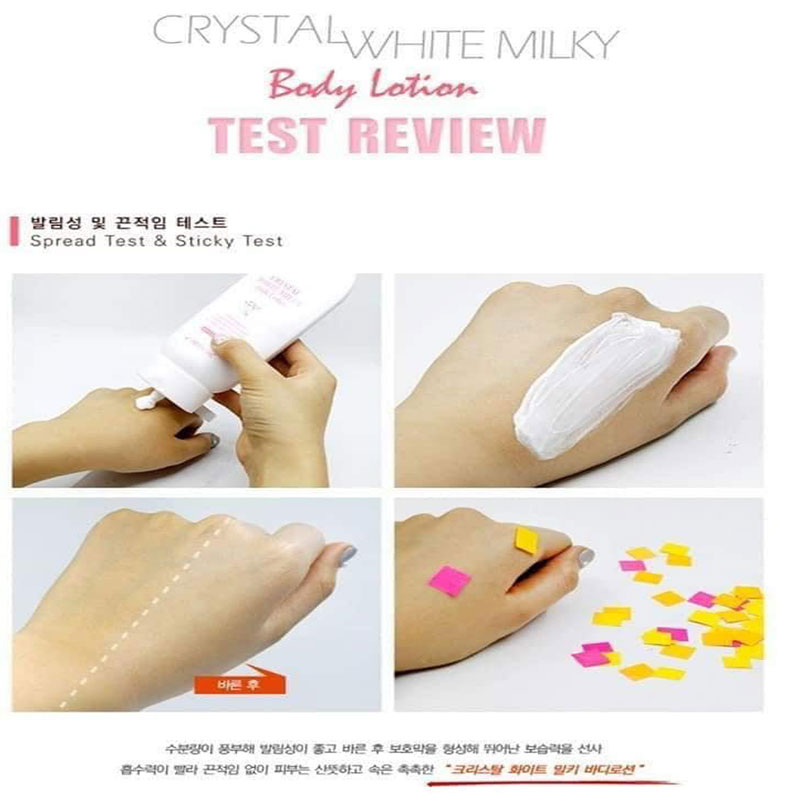 3W Clinic Crystal White Milky Body Lotion 150g
A refreshing and moisturizing body lotion.
Provides a soft, glossy finish.
In addition, jojoba seed oil, chia seed extract, and oat extract, which helps moisturize the skin.
Makes the skin more comfortable and healthy.
It helps skin brightening and radiant without stickness.
Made in Korea.