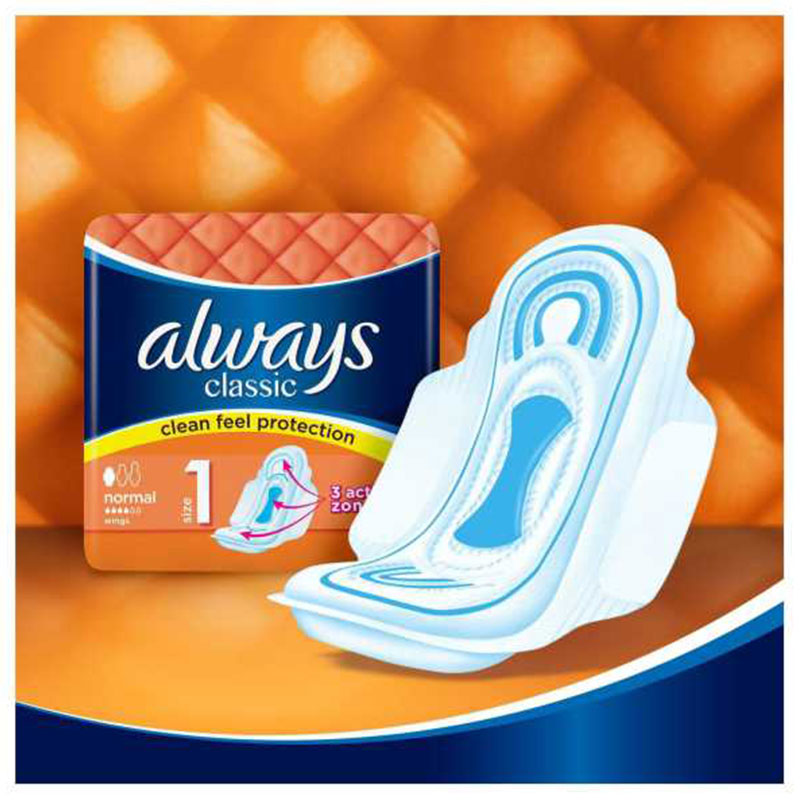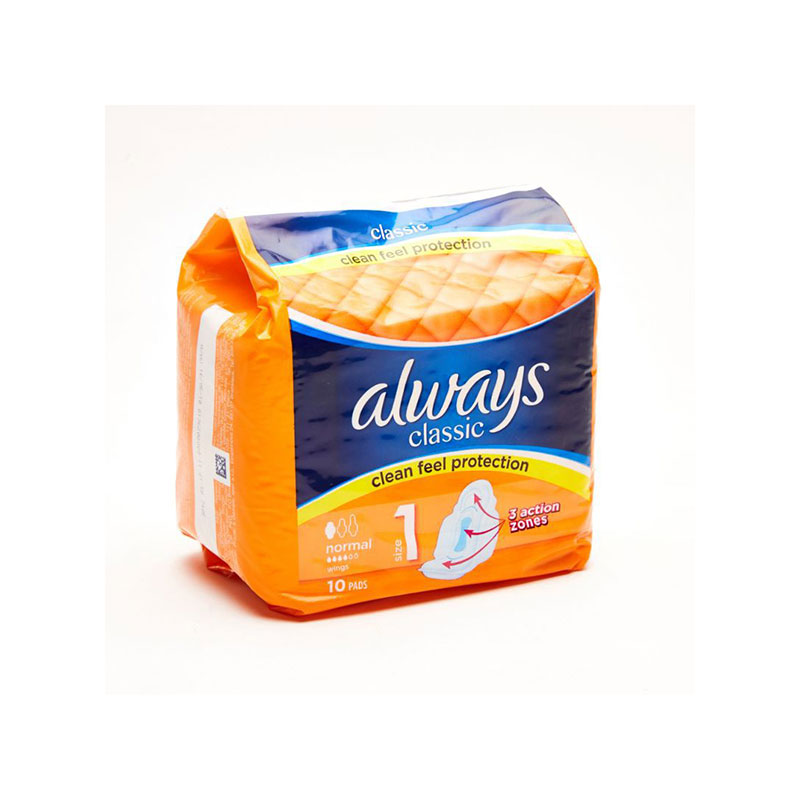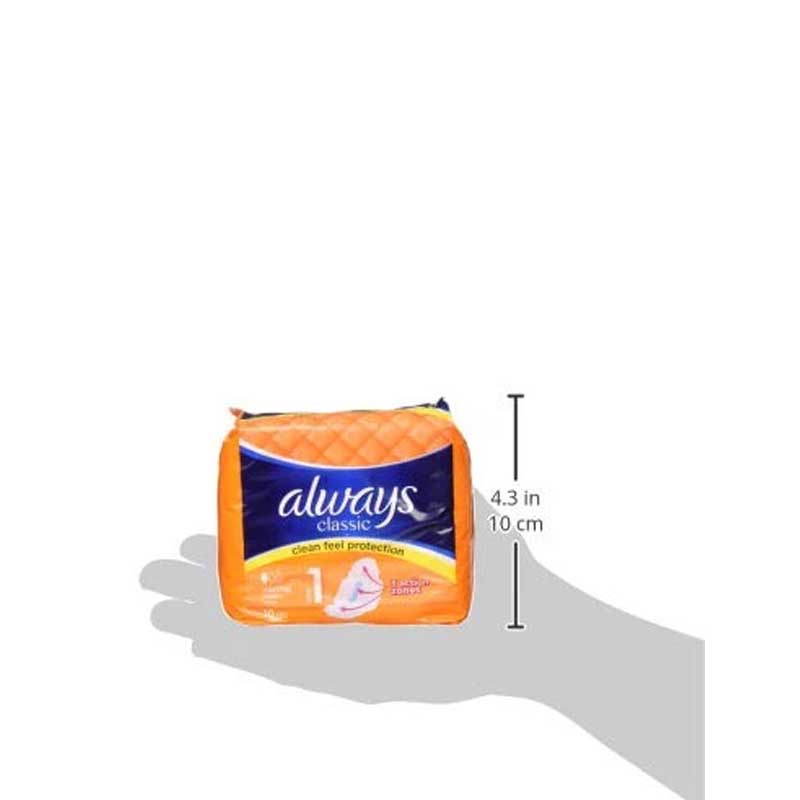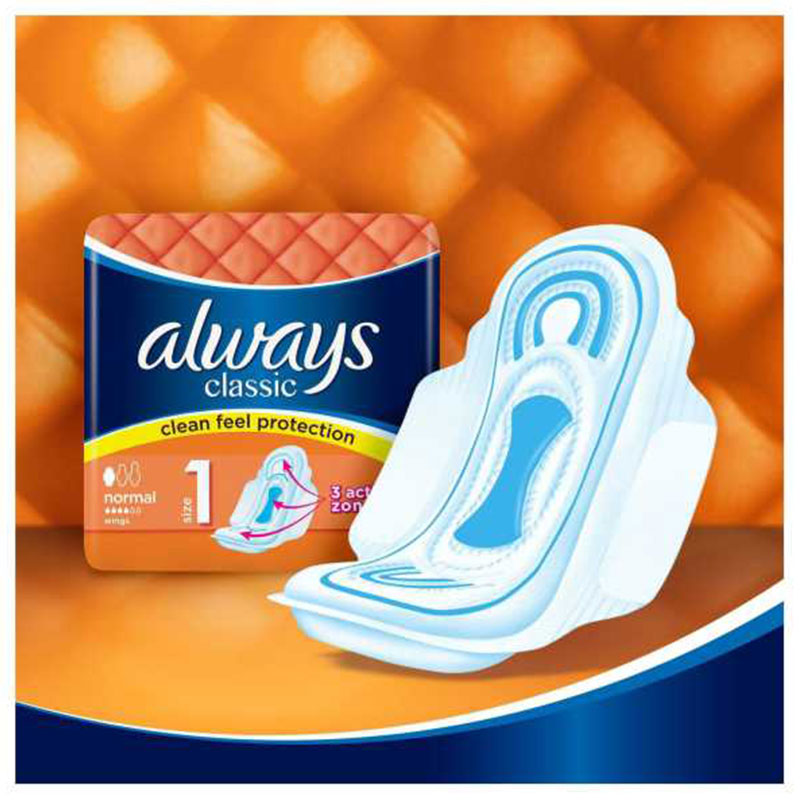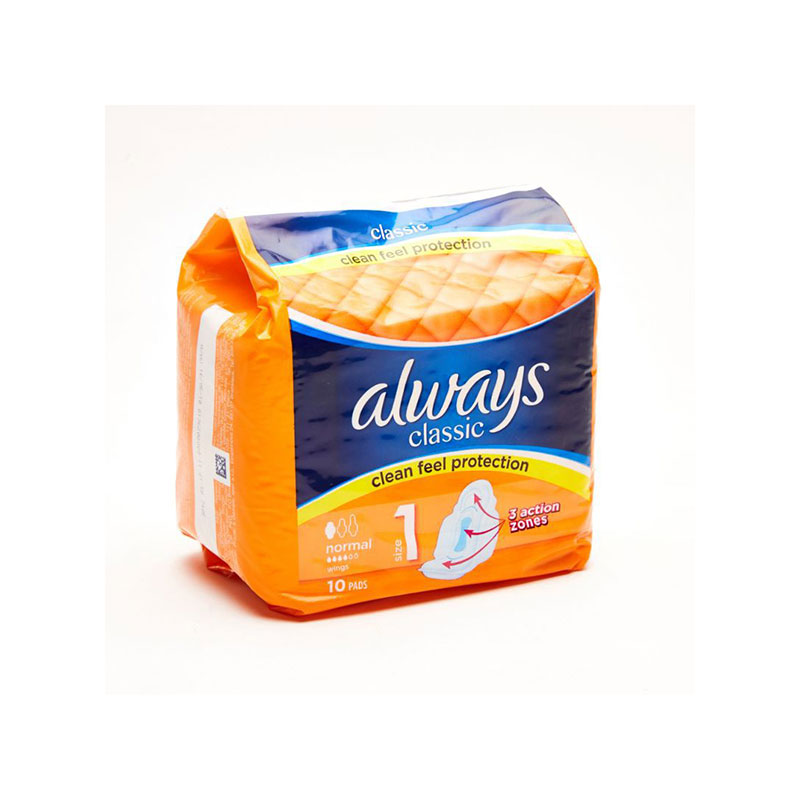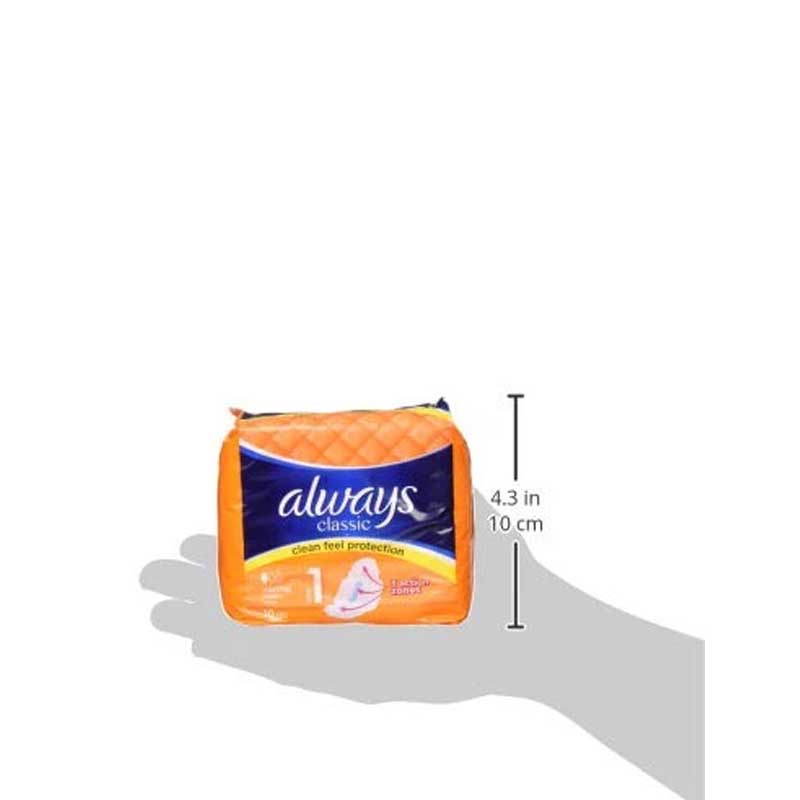 Always Classic Clean Feel Protection Normal Pads - Size 1
10 pads.
Comfortable & adapts to your curves, leakguard, female pads, always incontinence pads ultra thin, total protection pads for women.
Incredibly soft cover sheet - it's designed to work with the pad's infinicel core to help you feel dry, sanitary pads, pads with wings size 5, always pads ultra thin active.
Always classic thick long pads with wings feature a LeakGuard Core that absorbs in only seconds!, always classic pads, always pads normal.
With Always, you're GOOD TO GO with up to 8 hours NO STAIN NO CHECK, always sensitive pads.
Stay clean, dry, and fresh during the day with Always classic, always overnight ultra thin wings, always wings classic, sensitive feminine pads.
Imported from UK.