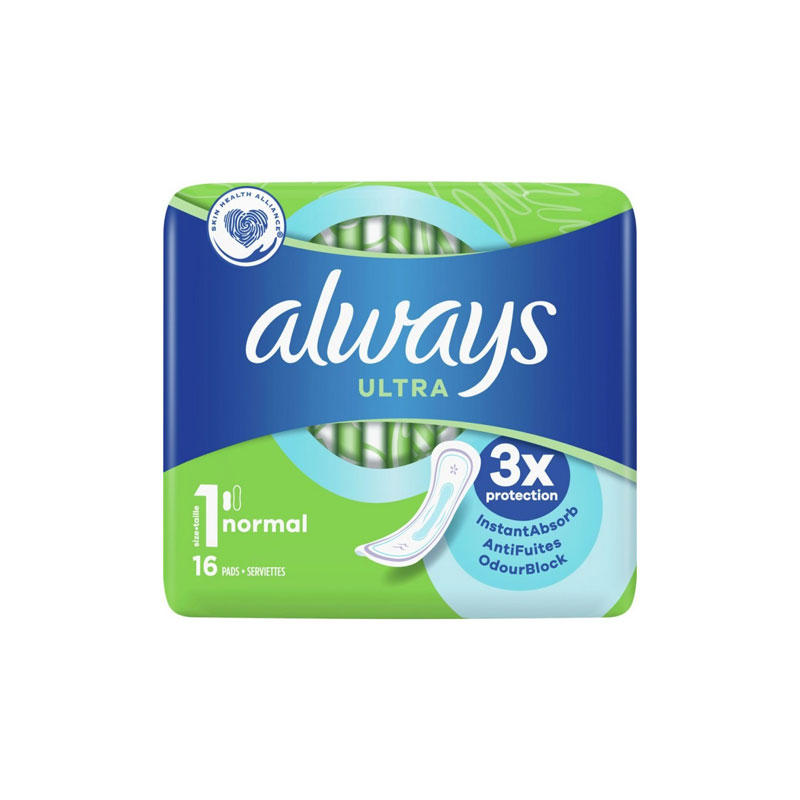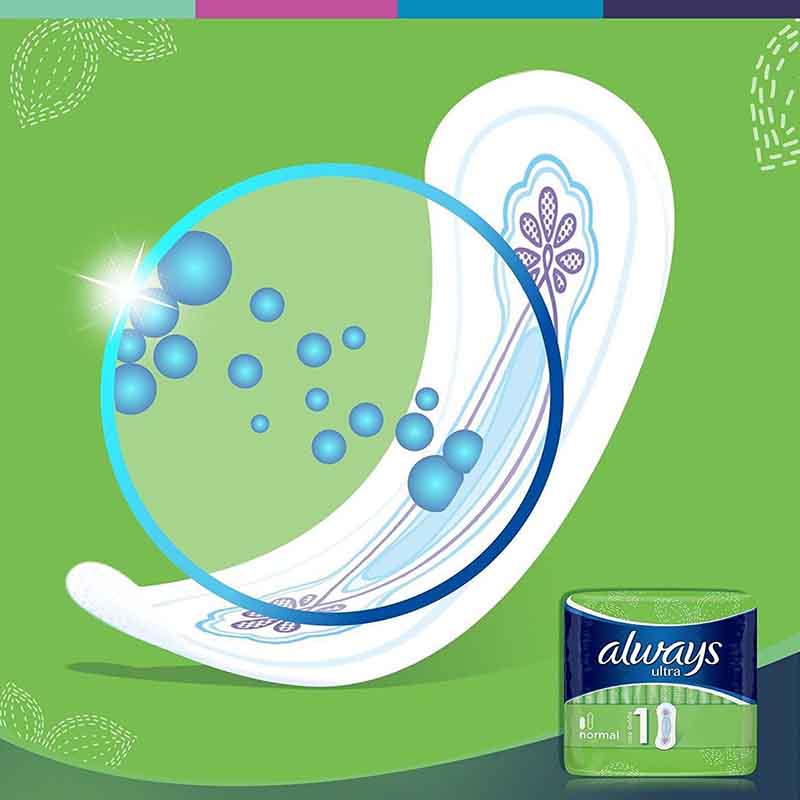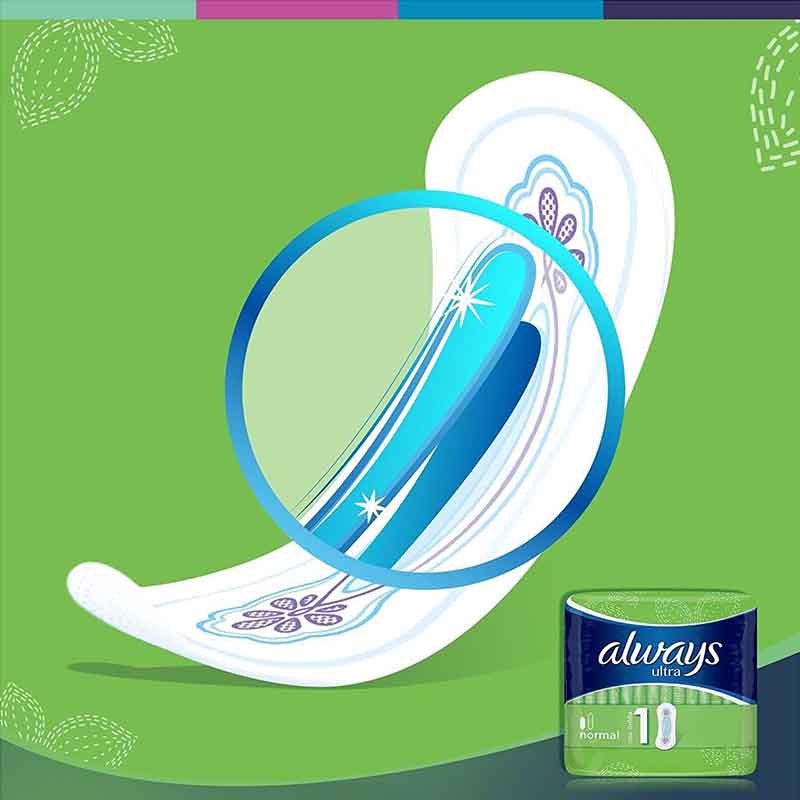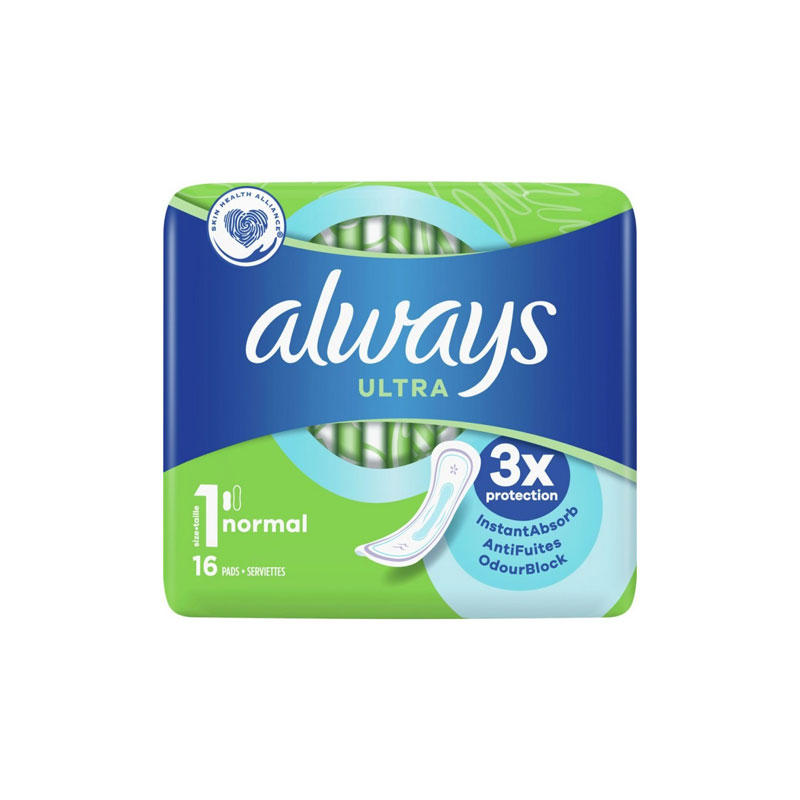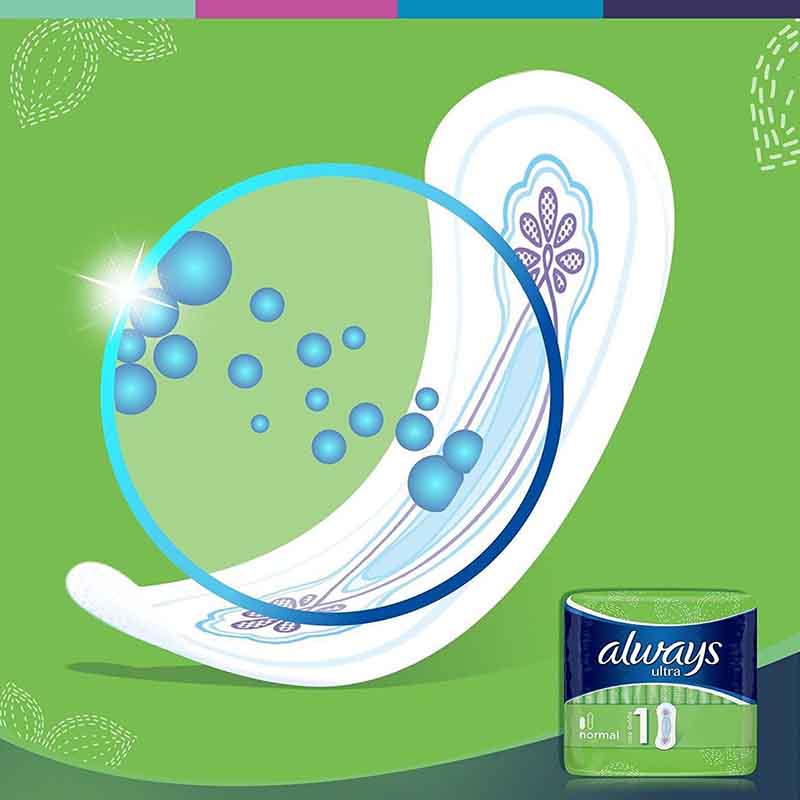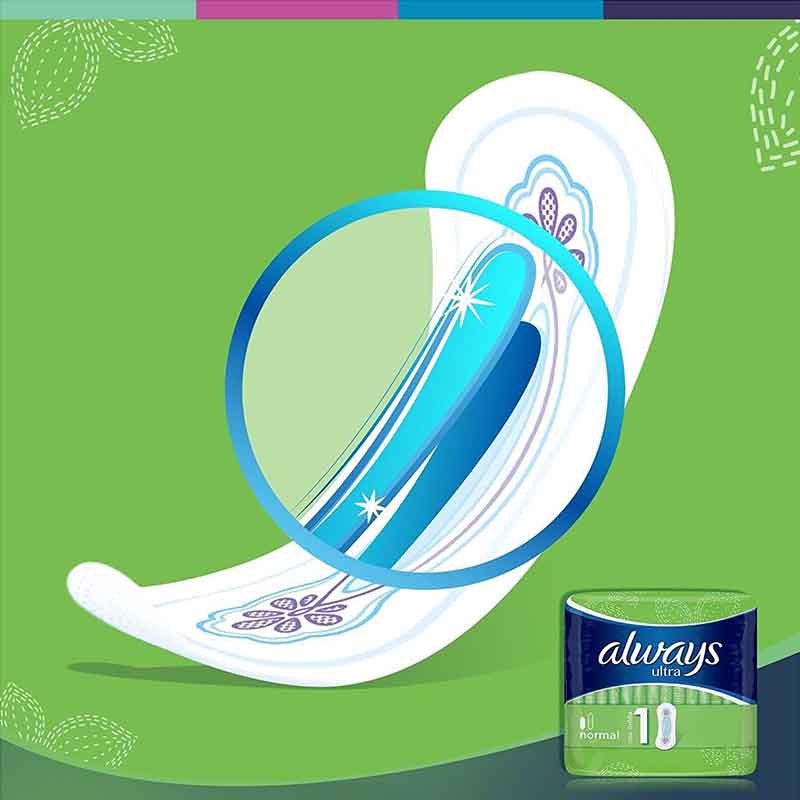 Always Ultra Normal Sanitary Napkins Size 1 (16 Pads)
Up to 100% leakage protection.
Liquid-locking gel that can't leak.
Cotton-Like feel to be super soft on your skin.
SecureGuard keeps fluid in check.
3mm thin for a great feeling of comfort.
Odour Neutralising Technology blocks odours in, doesn't just mask them and contains a light scent.
Dermatologically tested sanitary towel to be gentle on skin.
Imported from UK.