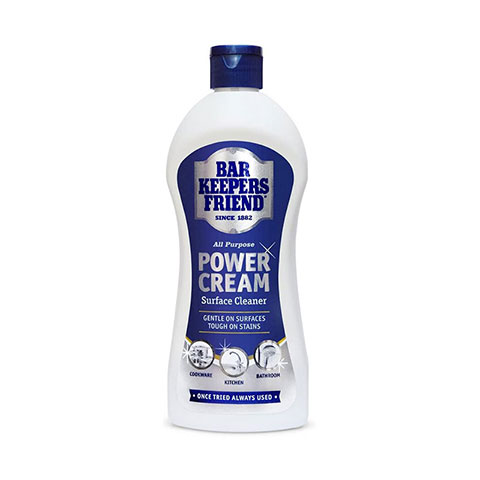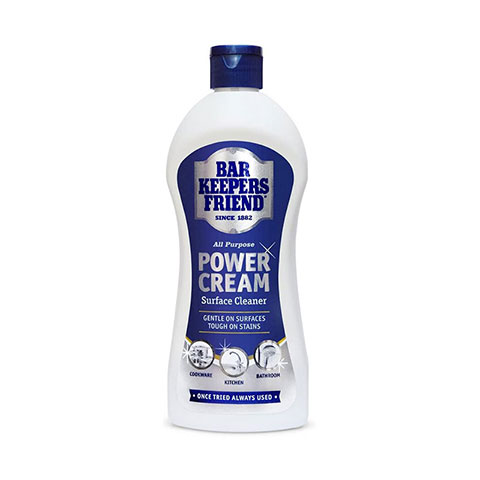 Bar Keepers Friend All Purpose Power Cream Surface Cleaner 350ml
This all purpose power cleaner works perfectly on:
Stubborn surface stains including coffee tea, fruit juice, felt-tip etc.
Sinks and baths- ceramic and stainless steel ceramic hobs and glass cooker doors.
Cookware-baked-on food and rust!
Chrome, plastic, formica, tiles, grout, copper and brass.
Made in the UK.