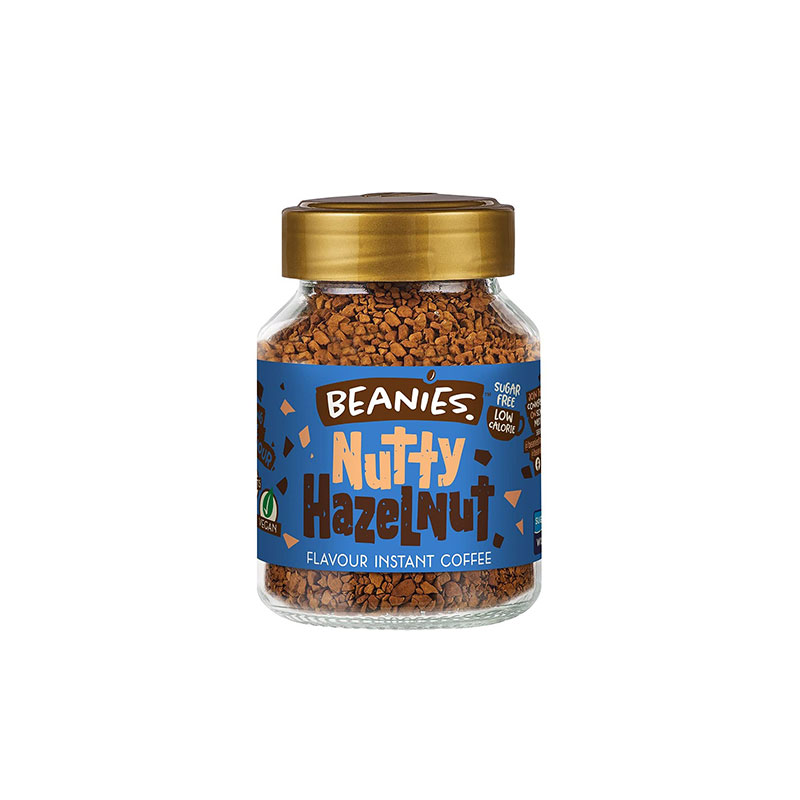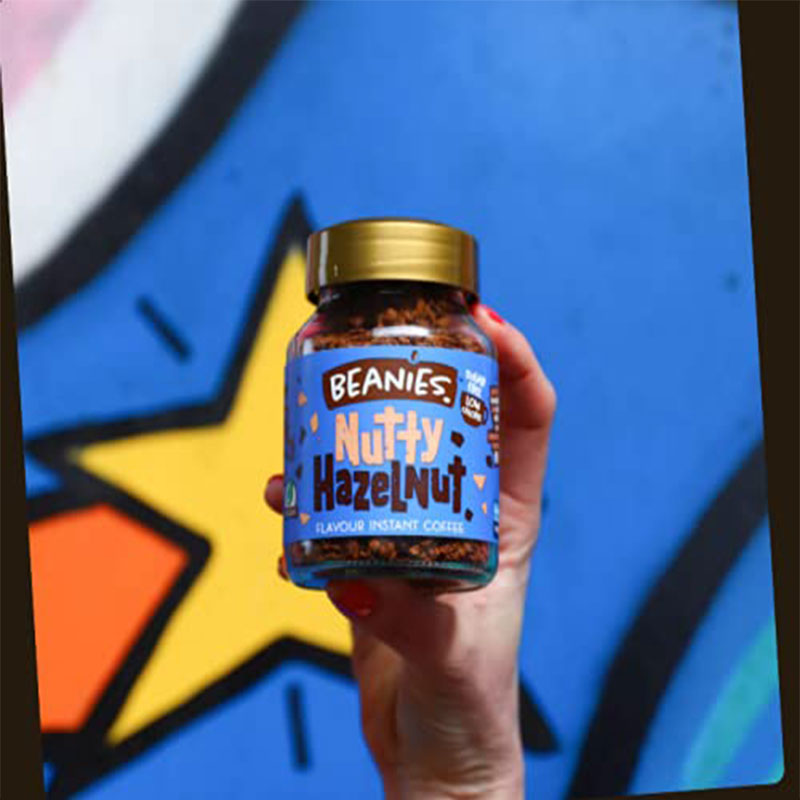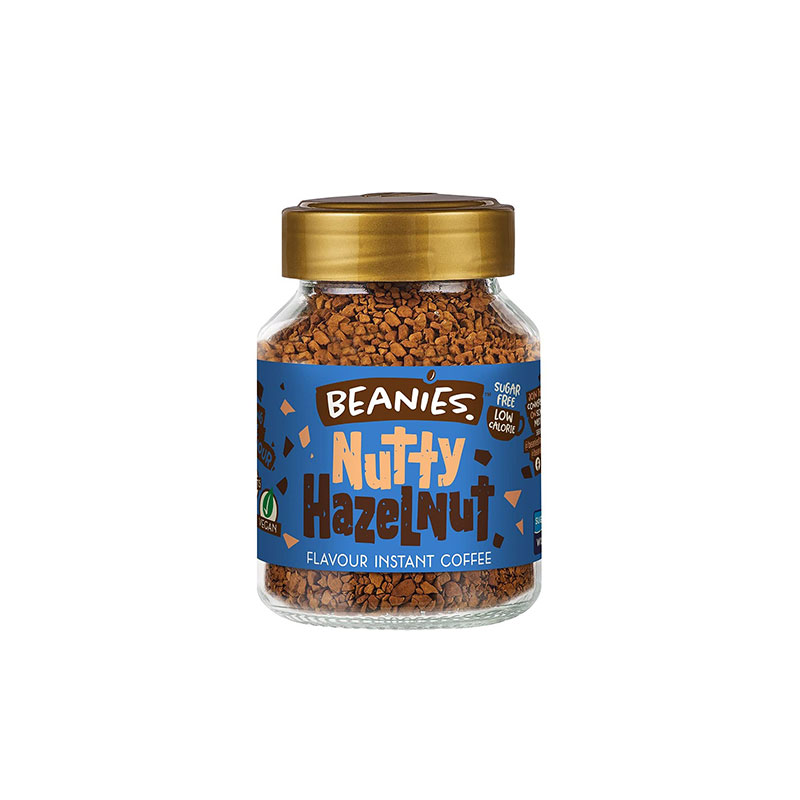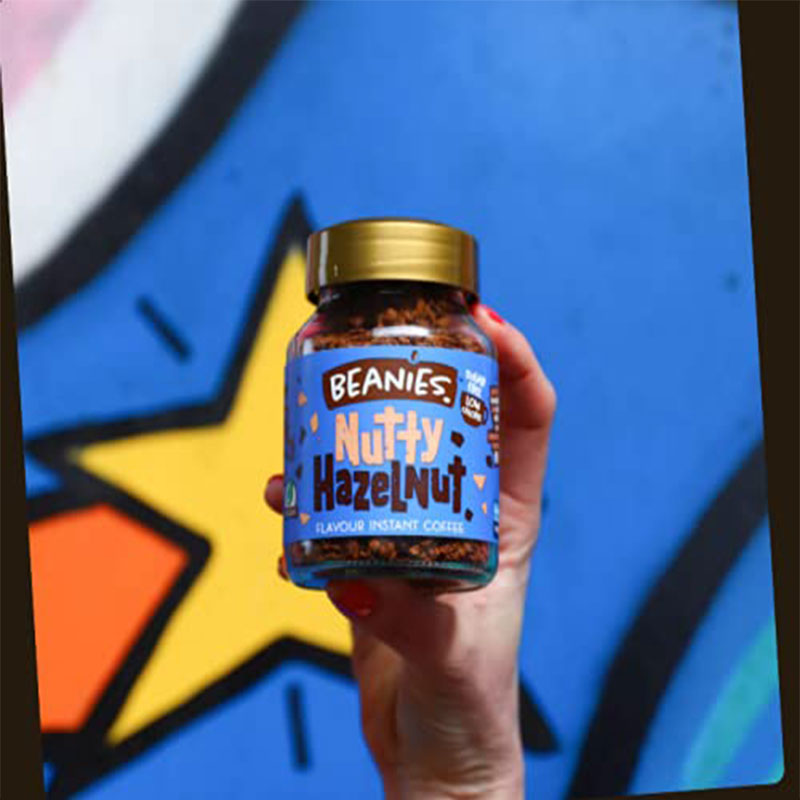 Beanies Nutty Hazelnut Flavoured Instant Coffee 50g
Beanies Nutty Hazelnut flavoured instant coffee with the smooth taste of toasted, roasted nuts.
Amazing as a hazelnut latte.
The taste is very mellow, smooth and rich without any bitterness.
2 calories per cup.
Sugar free.
Gluten, wheat and dairy free.
Nut free.
Suitable for vegetarians and vegans.
Imported from UK.