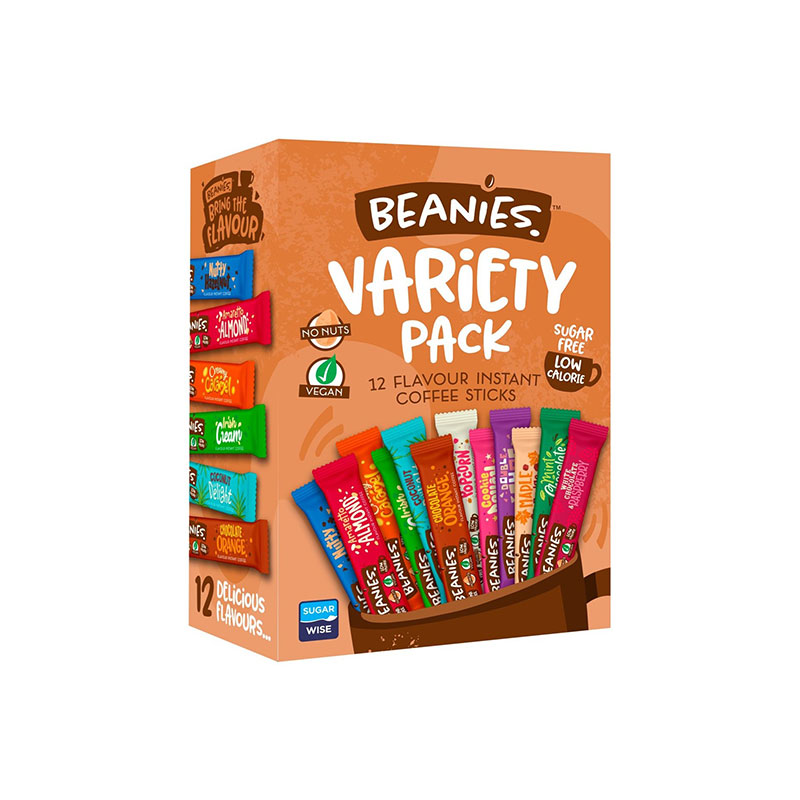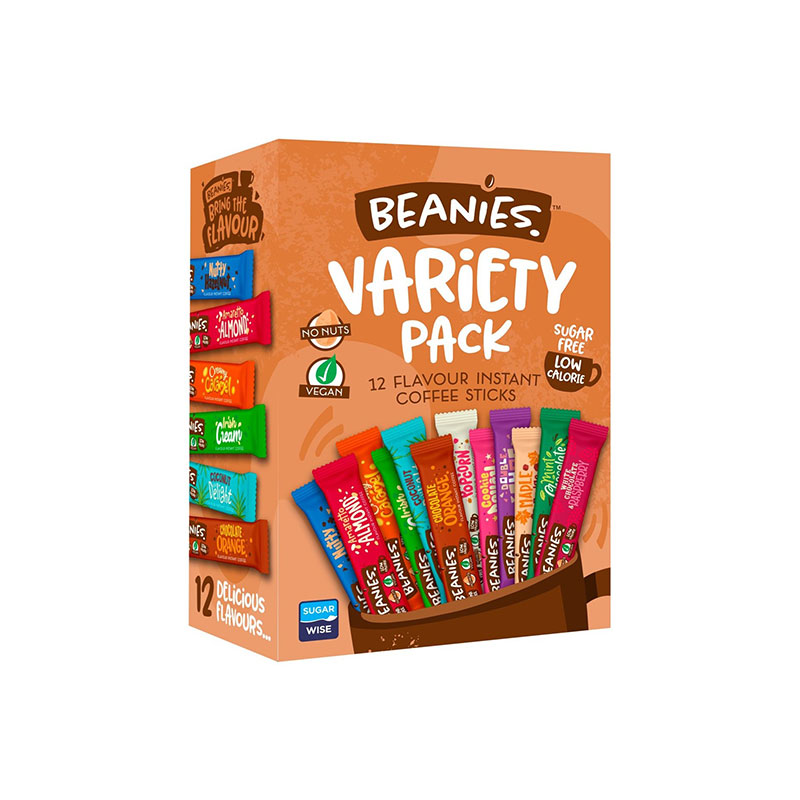 Beanies Variety Pack 12 Flavour Instant Coffee Sticks
Expired Date : 29 February 2024
Low calorie.
Gluten, Wheat & Dairy Free.
Sugar Free.
Nut Free.
Suitable For Vegetarians And Vegans.
Instant flavoured coffee.
Includes 12 sachets: Amaretto Almond, Chocolate Orange, Cinnamon Hazelnut, Coconut Delight, Cookie Dough, Creamy Caramel, Double Chocolate, Gingerbread, Irish Cream, Nutty Hazelnut and Mint Chocolate.
Imported from UK.