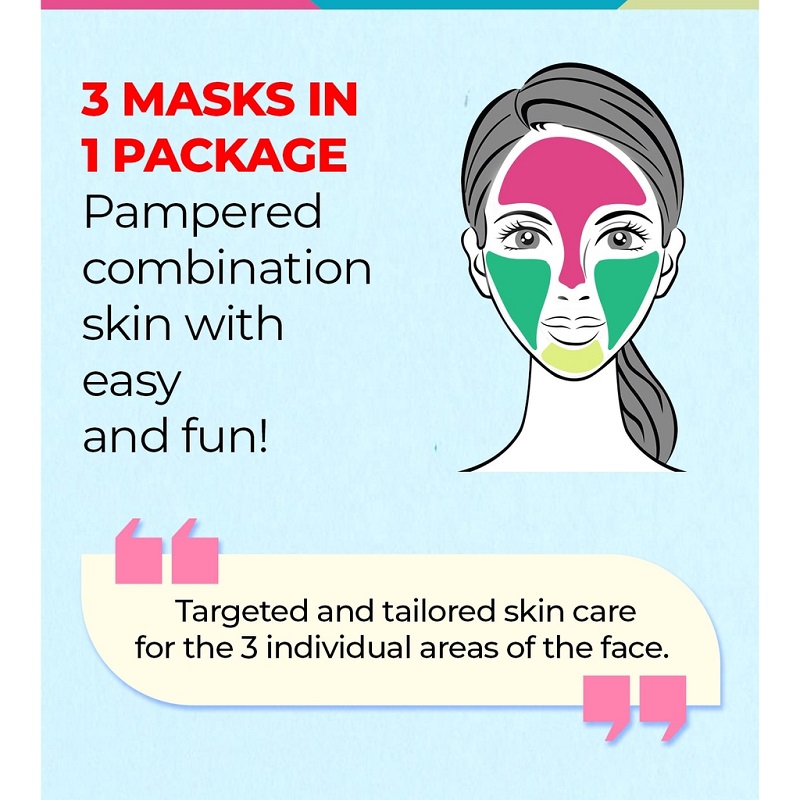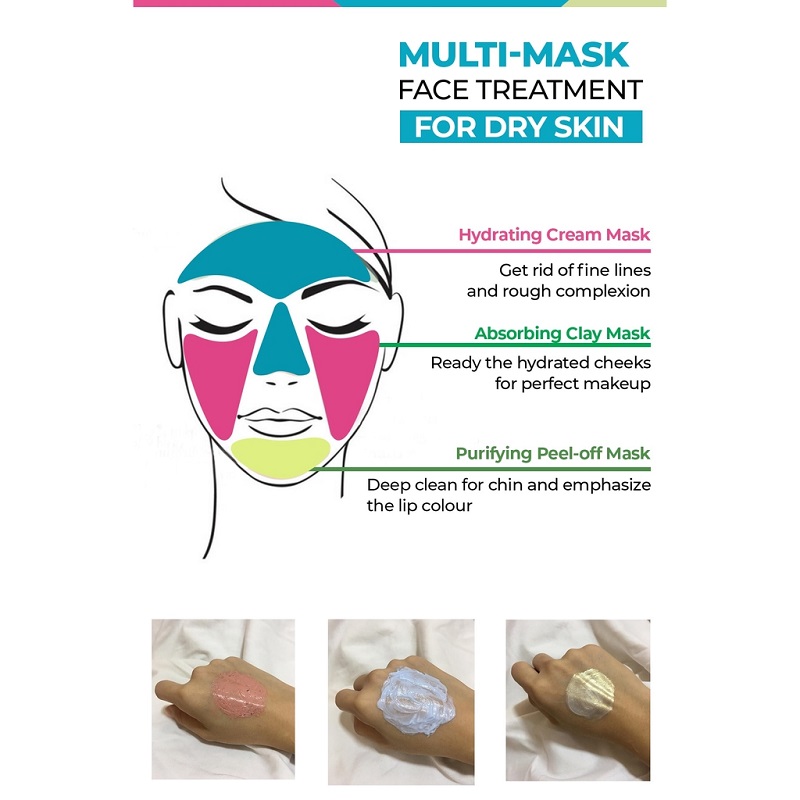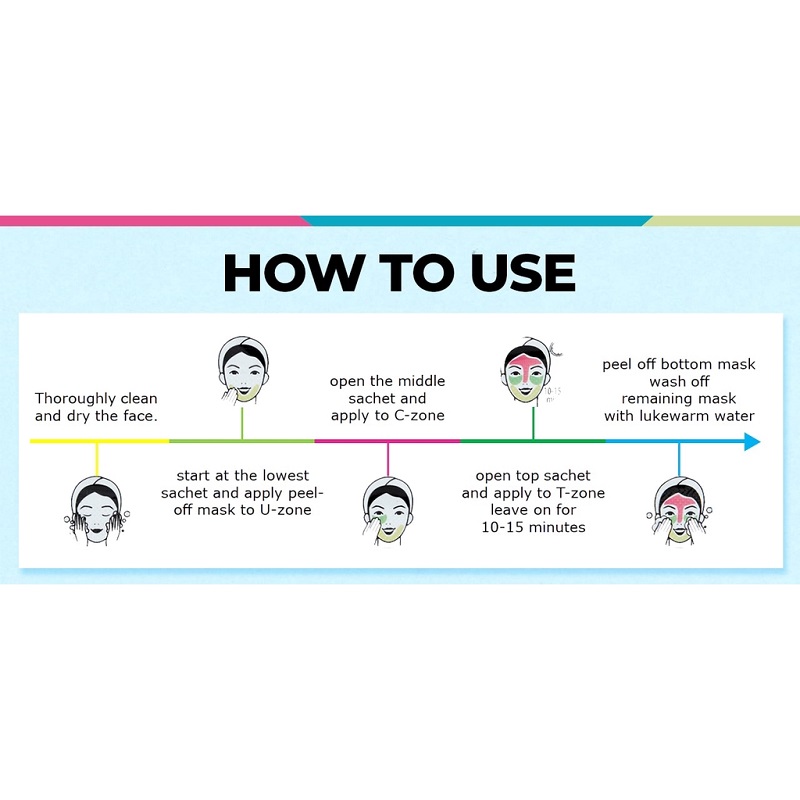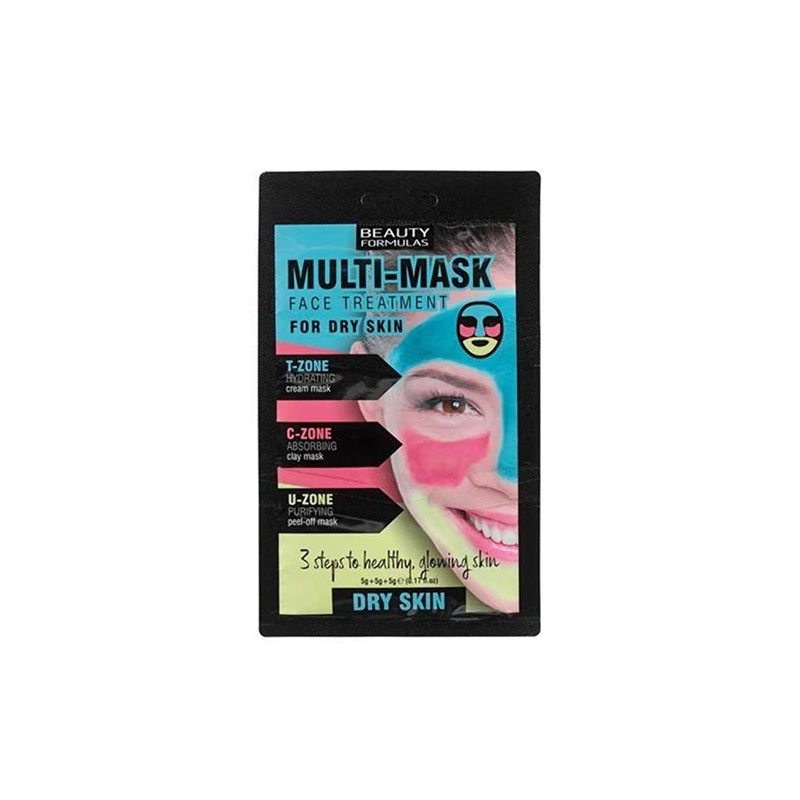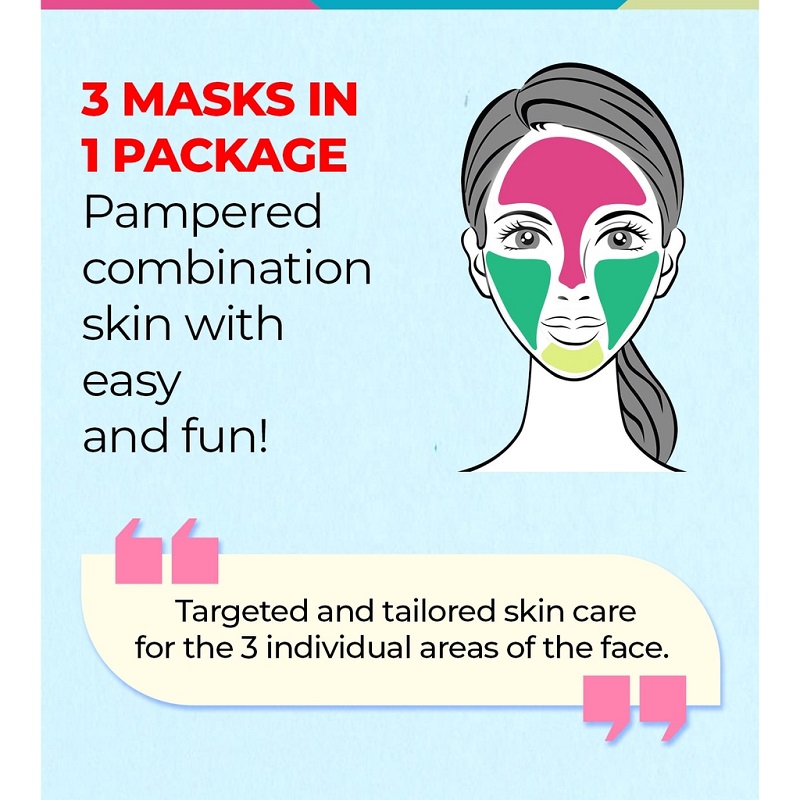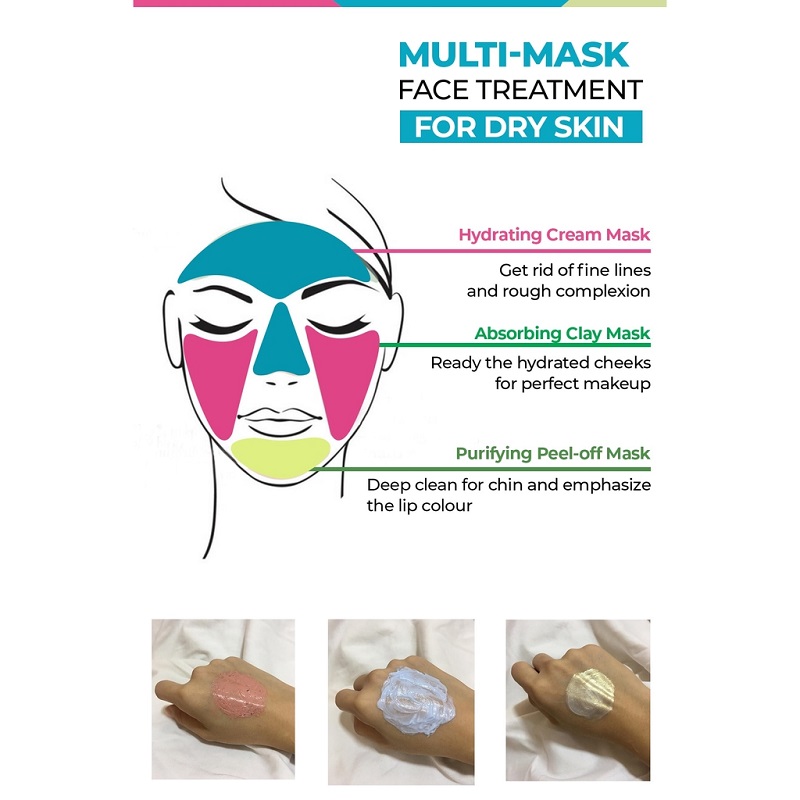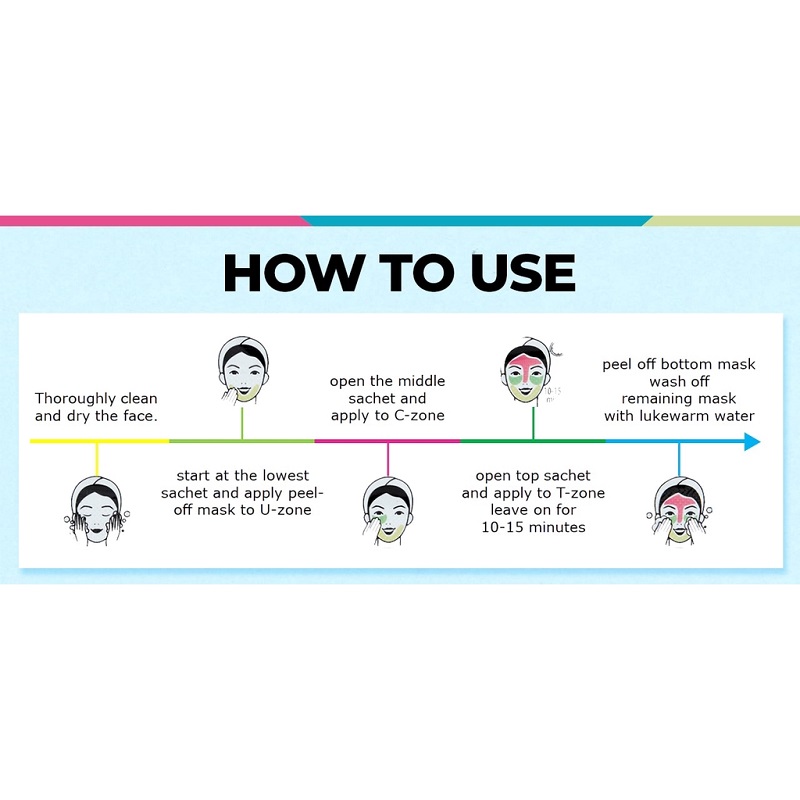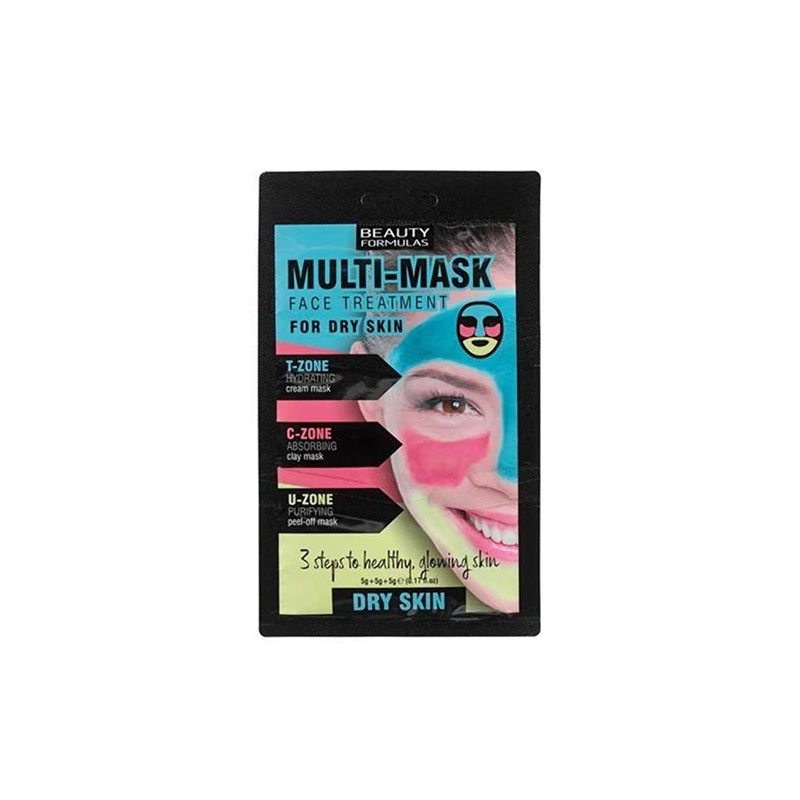 Beauty Formulas Multi-Mask Face Treatment Dry Skin 15g
Dry combination skin can be tough to deal with since one product doesn't suit all areas of the face. However, with Beauty Formulas' Multi-Mask Face Treatment, you can take 3 easy steps to clear and healthy skin.
Featuring 3 treatment sachets in 1, you can treat your T-Zone (forehead & nose) with a creamy hydration mask. Your C-Zone (cheeks) will benefit from an oil-absorbing clay mask. While the U-Zone (chin) will enjoy a purifying peel mask.
Each multi-mask sachet is specifically formulated to soothe dry skin, and leave your face feeling smooth, soft and wonderfully hydrated.
Made in South Korea.