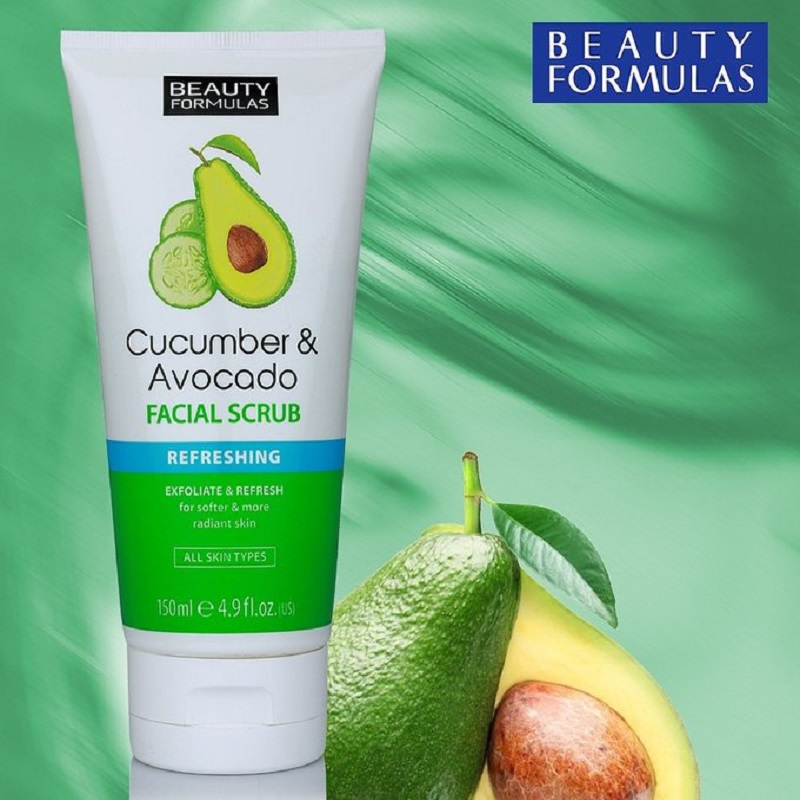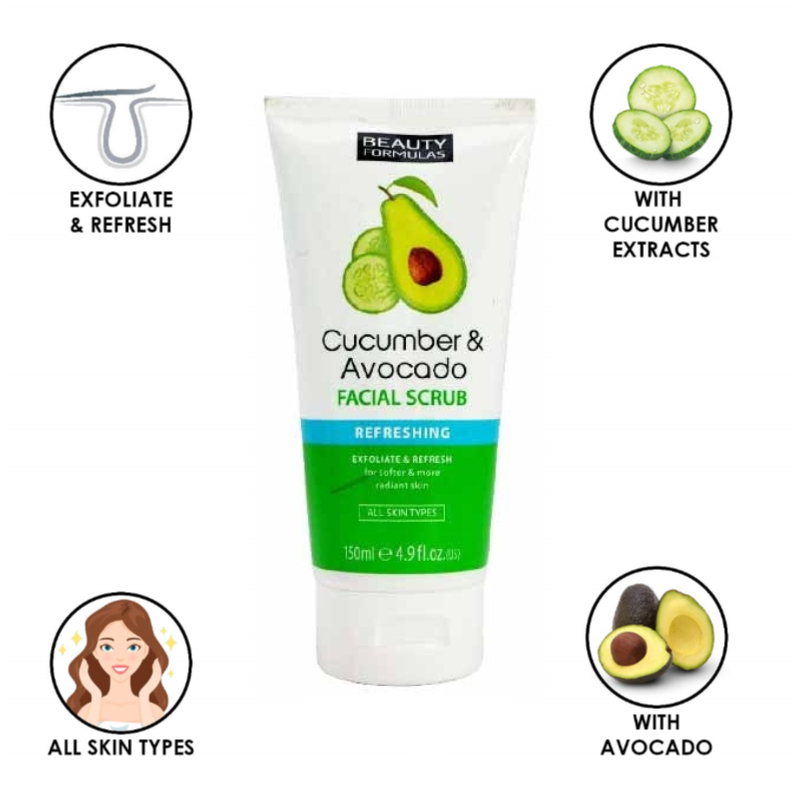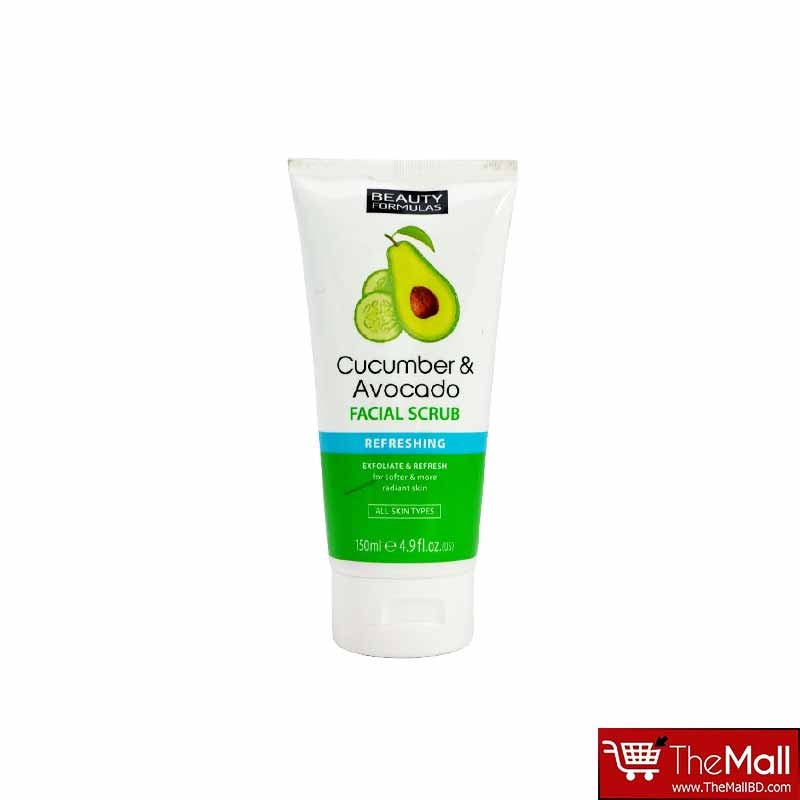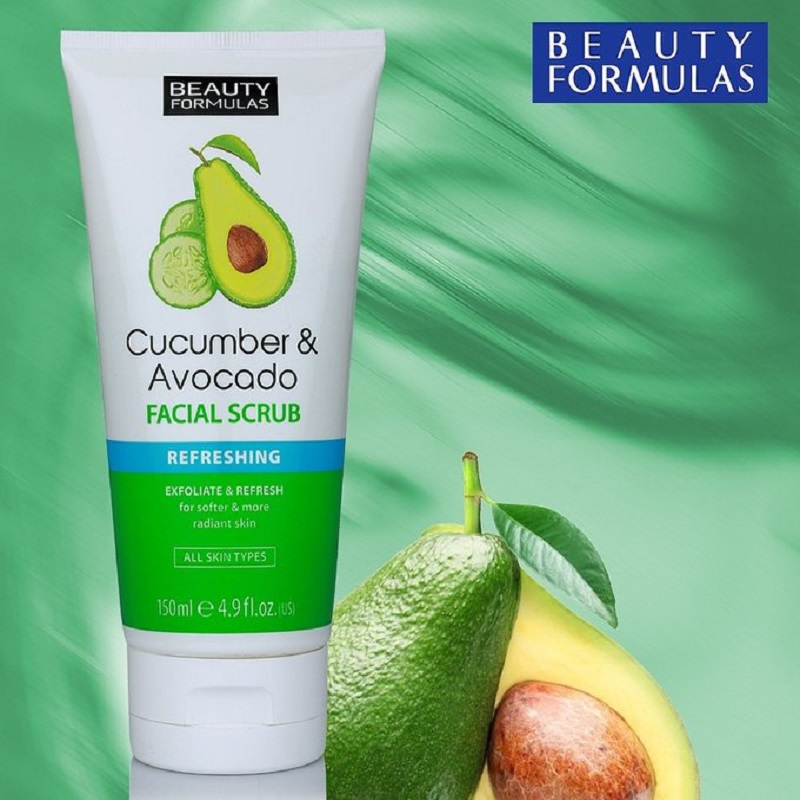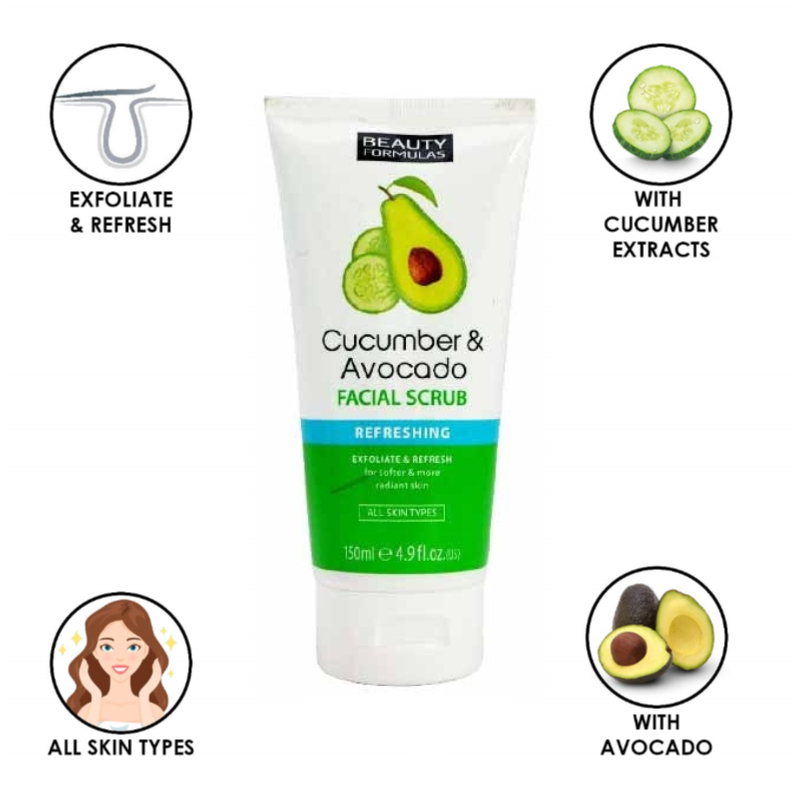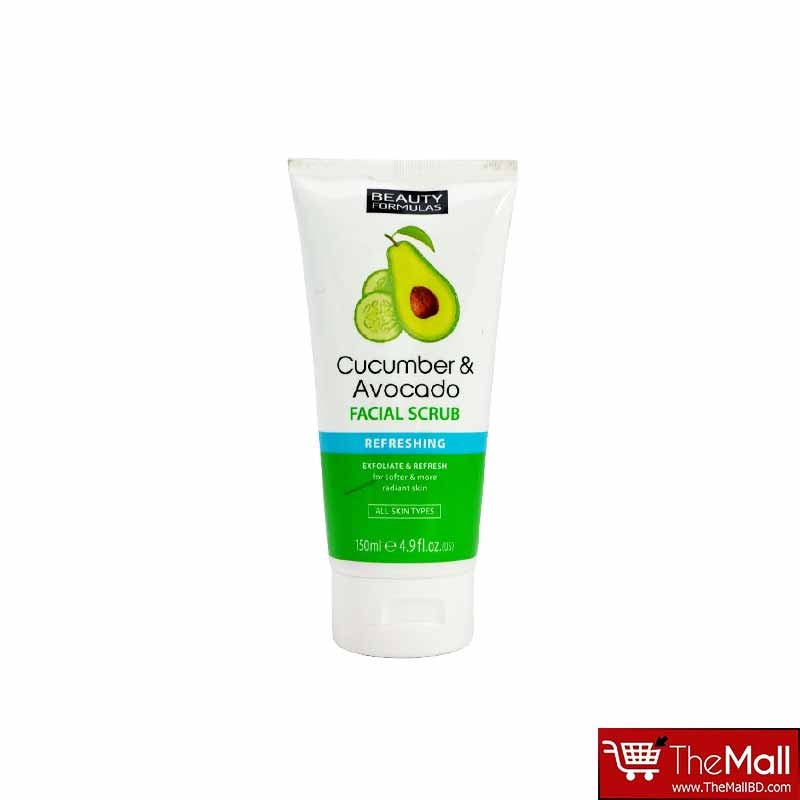 Beauty Formulas Refreshing Cucumber & Avocado Facial Scrub 150ml
Give your skin a boost for refreshment with the beauty formulas refreshing cucumber & avocado facial scrub.
This facial scrub is a deep cleansing formula, which is effective yet gentle on your skin.
It removes the dead skin cells and dullness for a smoother, softer and radiant look.
Can be used 2-3 times, depending on your skin type.
Suitable for all skin types.
Made in UK.