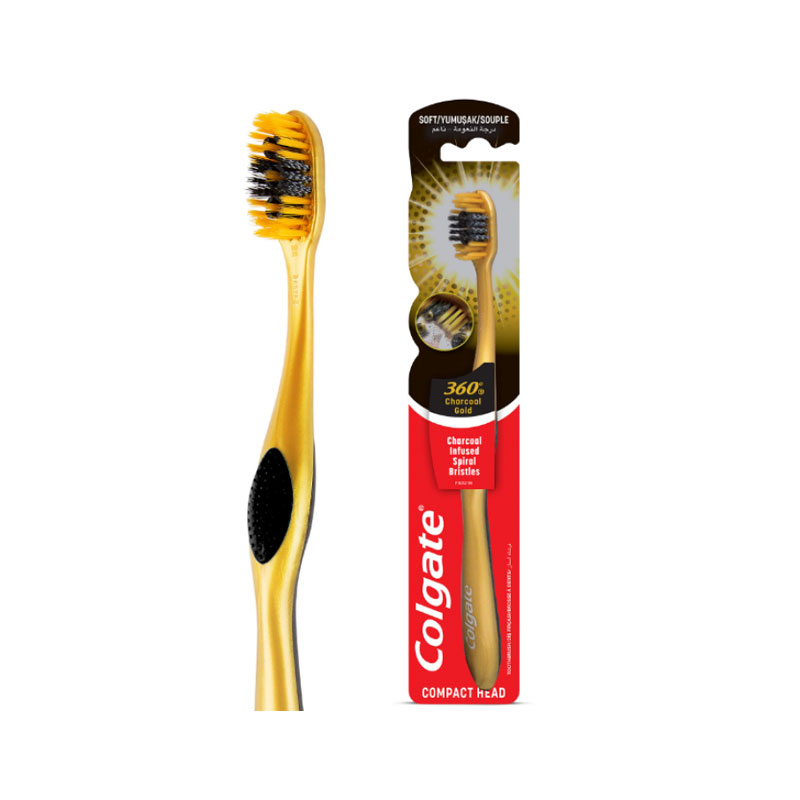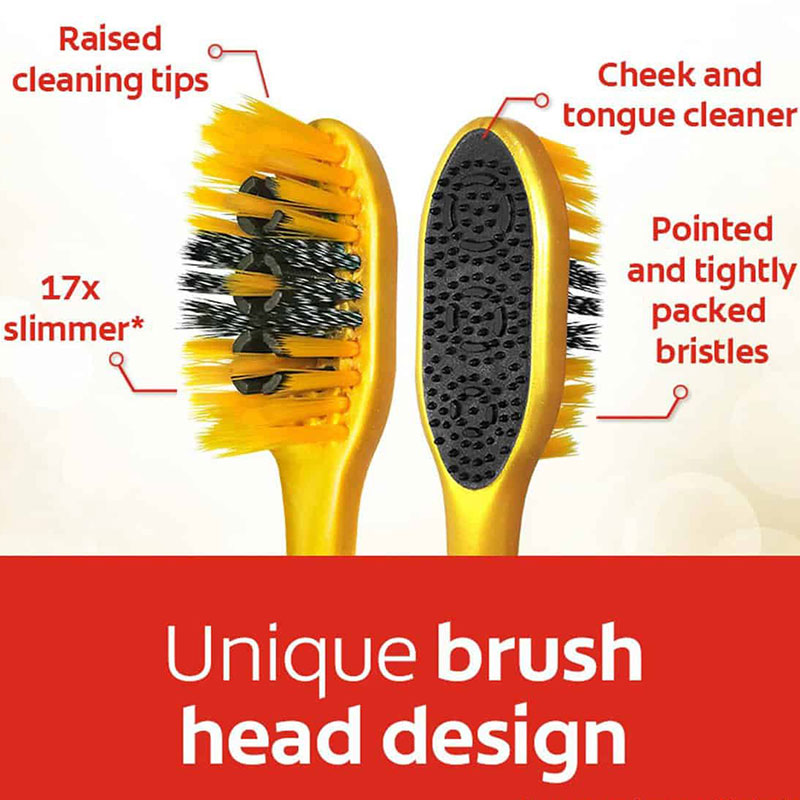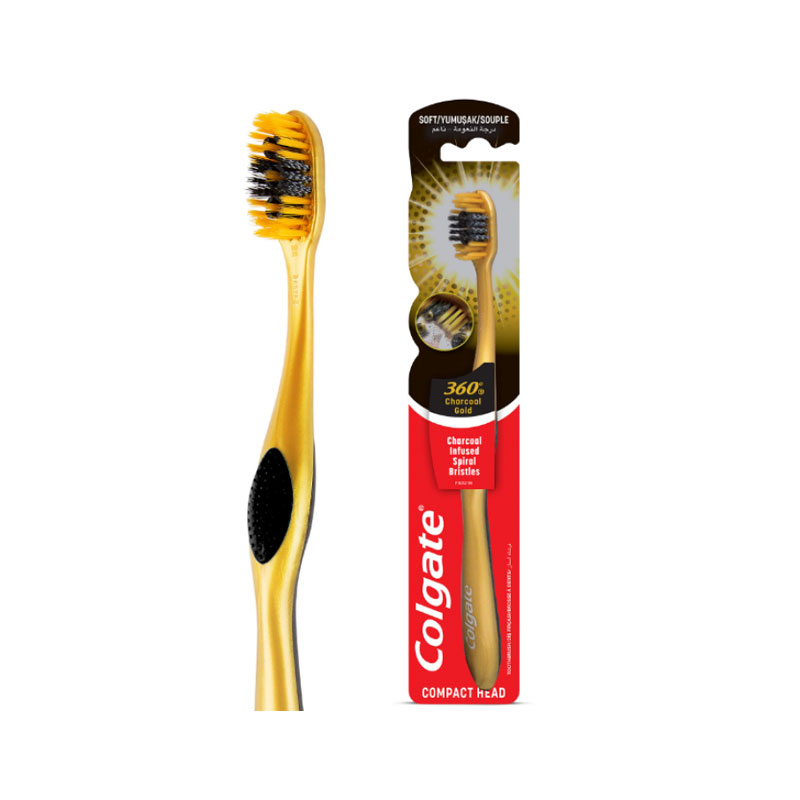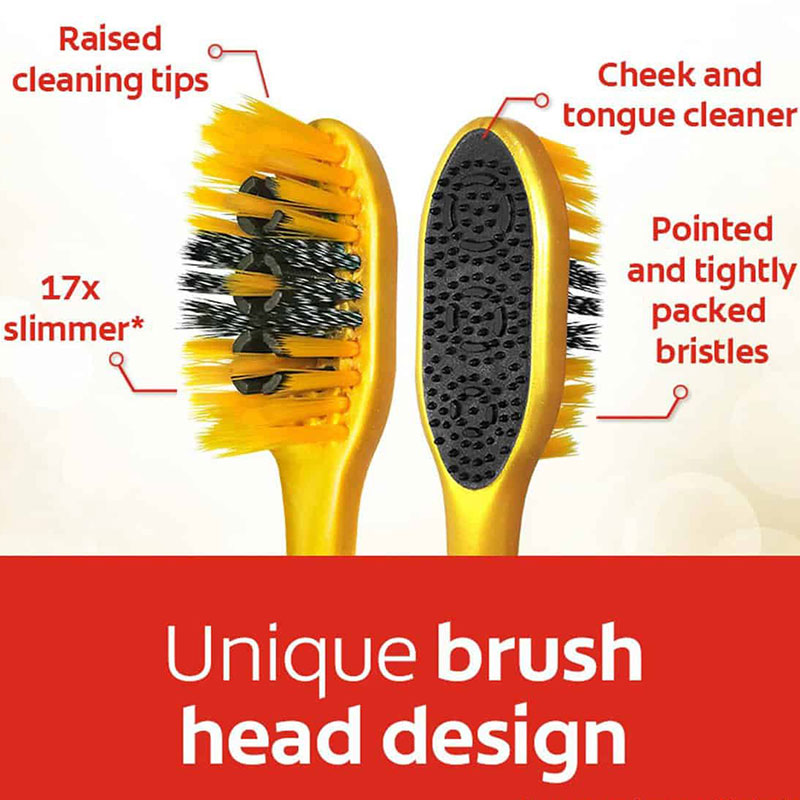 Colgate 360 Charcoal Gold Soft Toothbrush - Black
To create a revolution in the category with its differentiated Gold finish handle & black-gold packaging
It's anti germ & charcoal infused spiral bristles make this brush more than just a 'good looker'.
The 17 times slimmer tip bristles, reach deeper in between teeth and along gumline.
Give teeth protection against germs and bad breath with 360 Charcoal gold to keep them clean and healthy.
Imported From U.K.