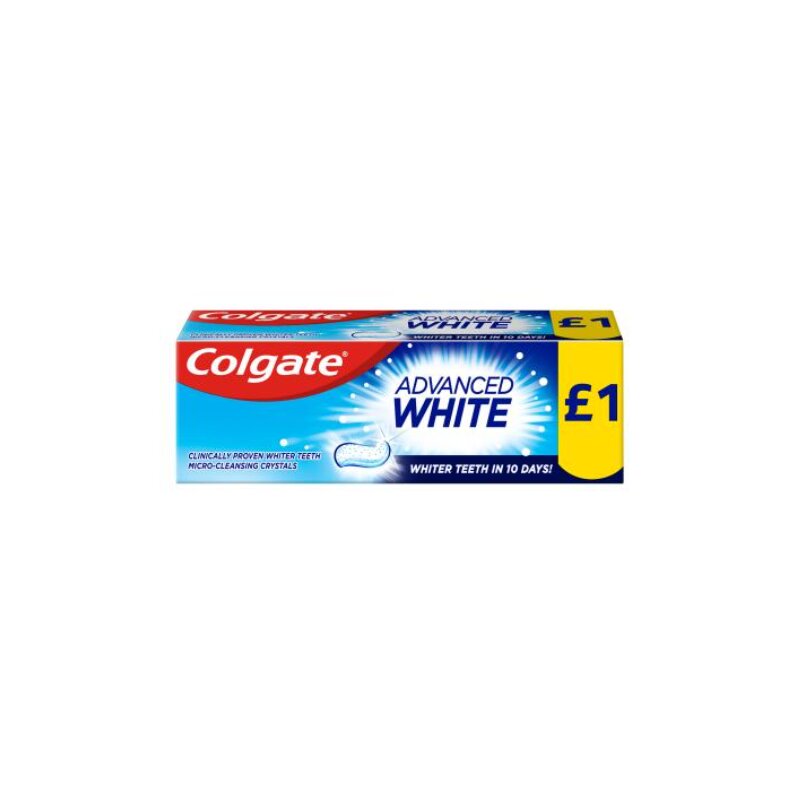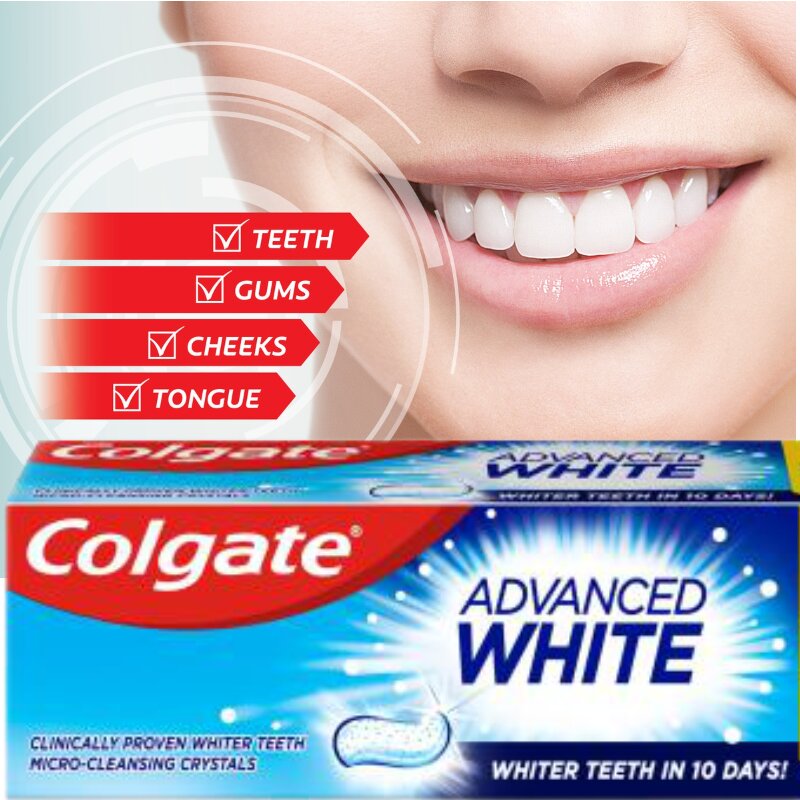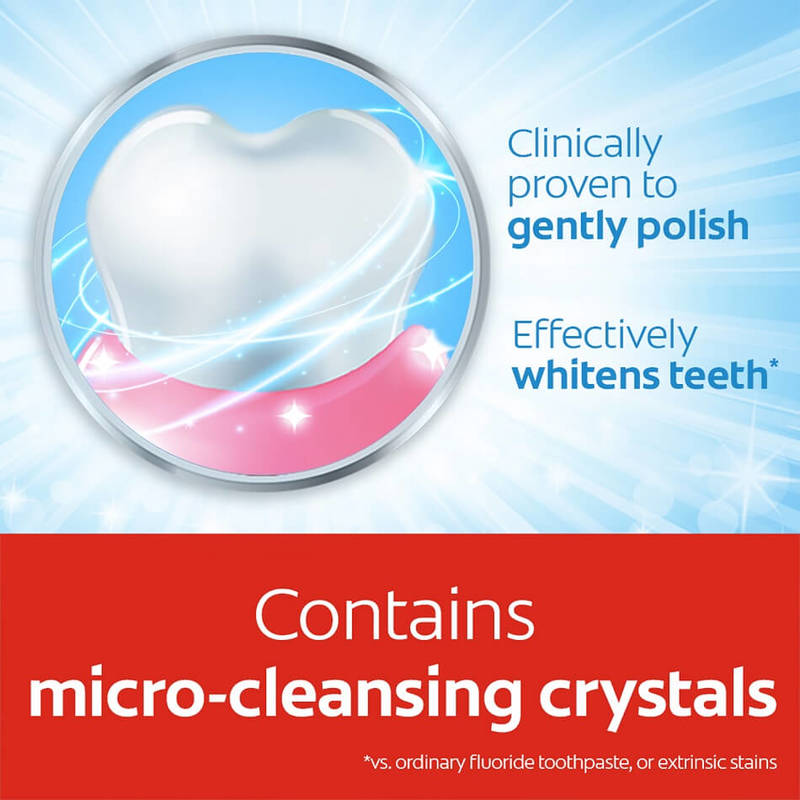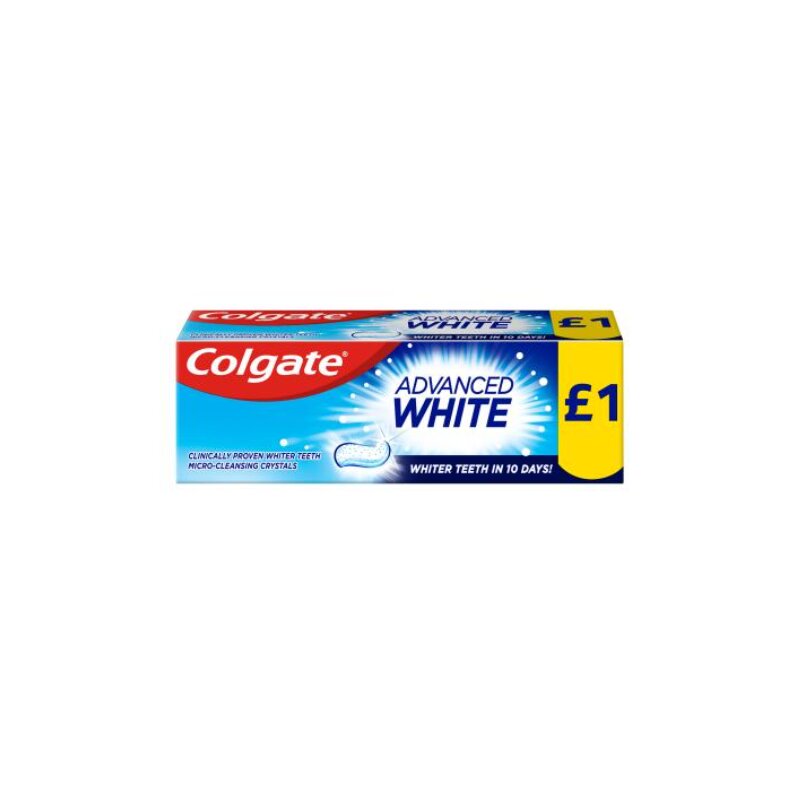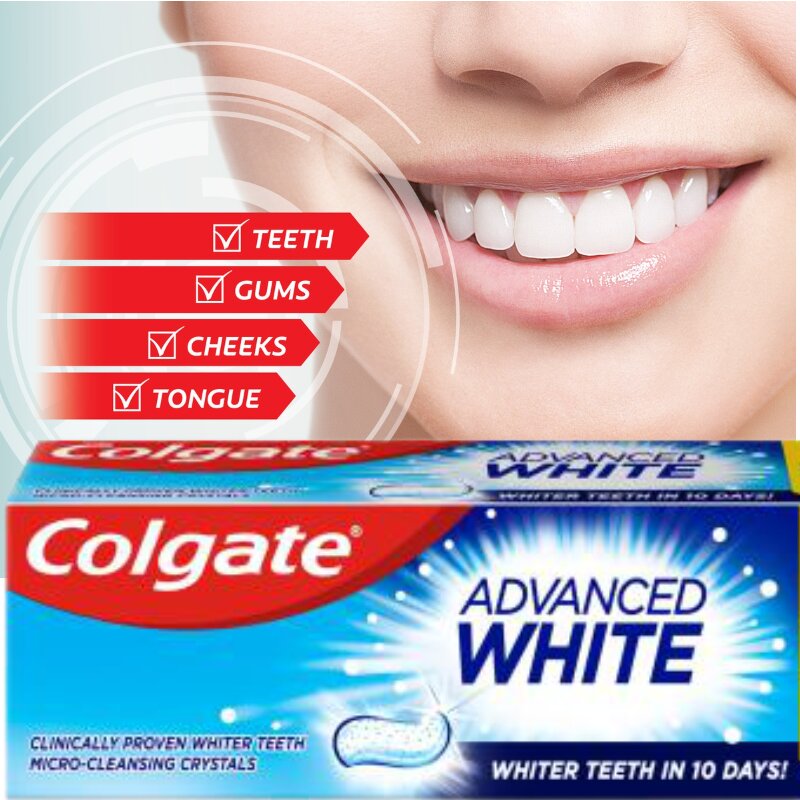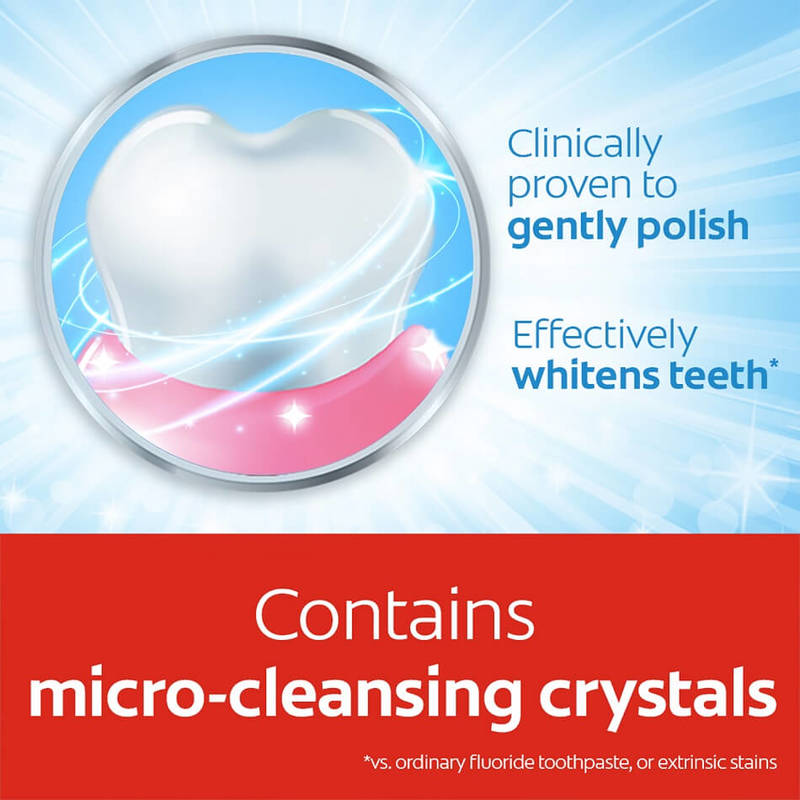 Colgate Advanced White Fluoride Toothpaste 50ml
Contains a new formula and is clinically proven to produce whiter teeth.
Gentle on Enamel.
Restores natural whiteness.
Fights Cavities and Removes Plaque.
Advanced formula with active micro-cleansing crystals that gently polishes stains away and helps prevent new stains from adhering.
Made in Poland.