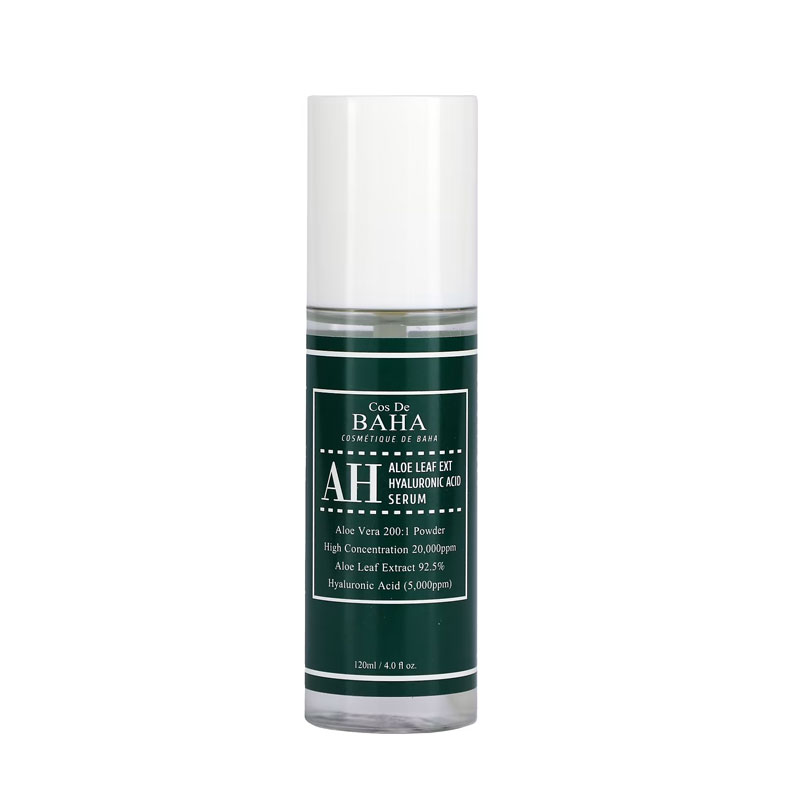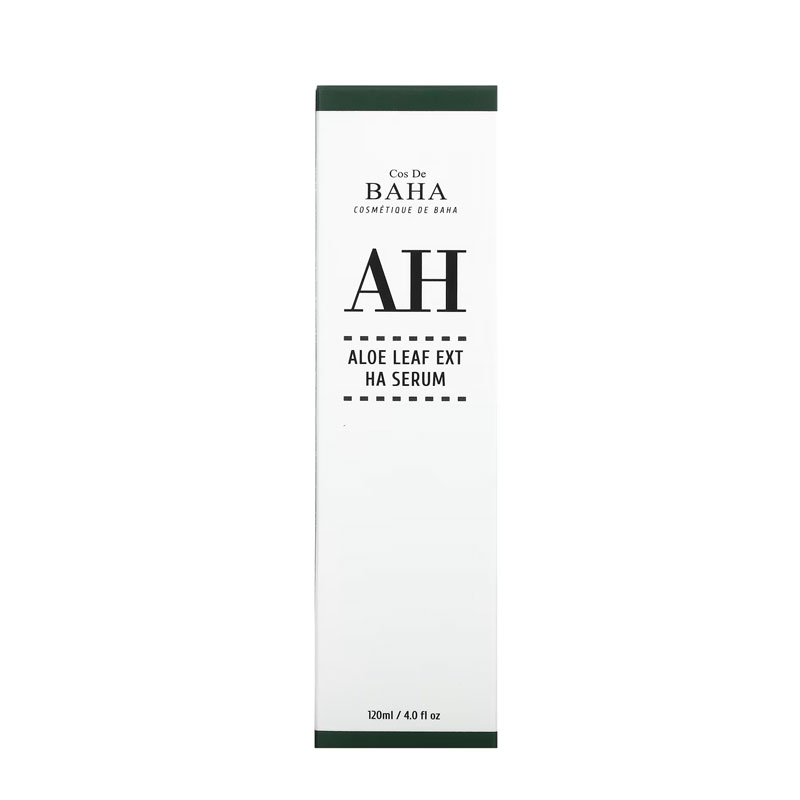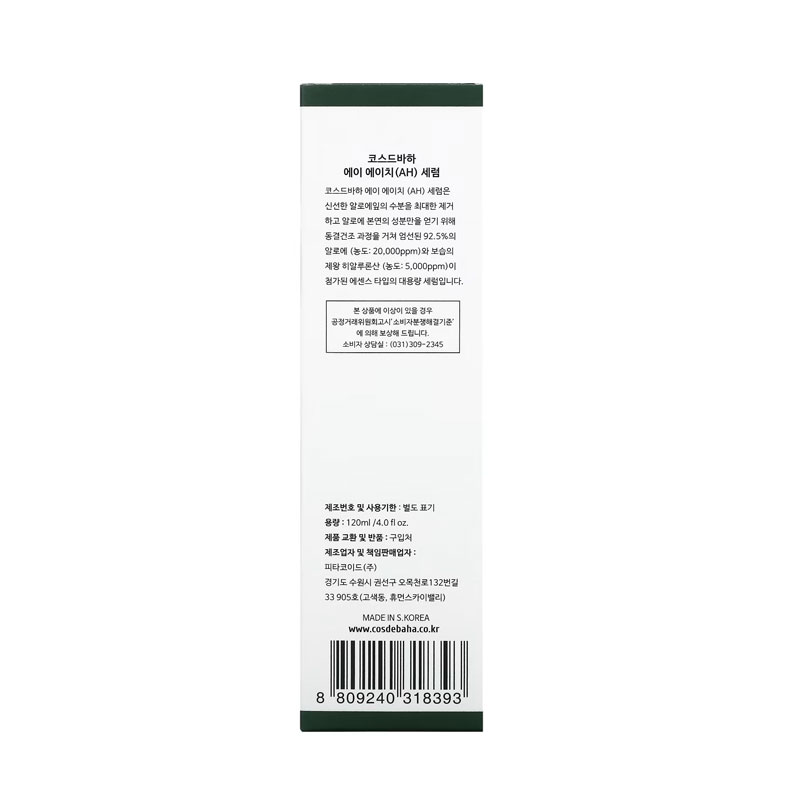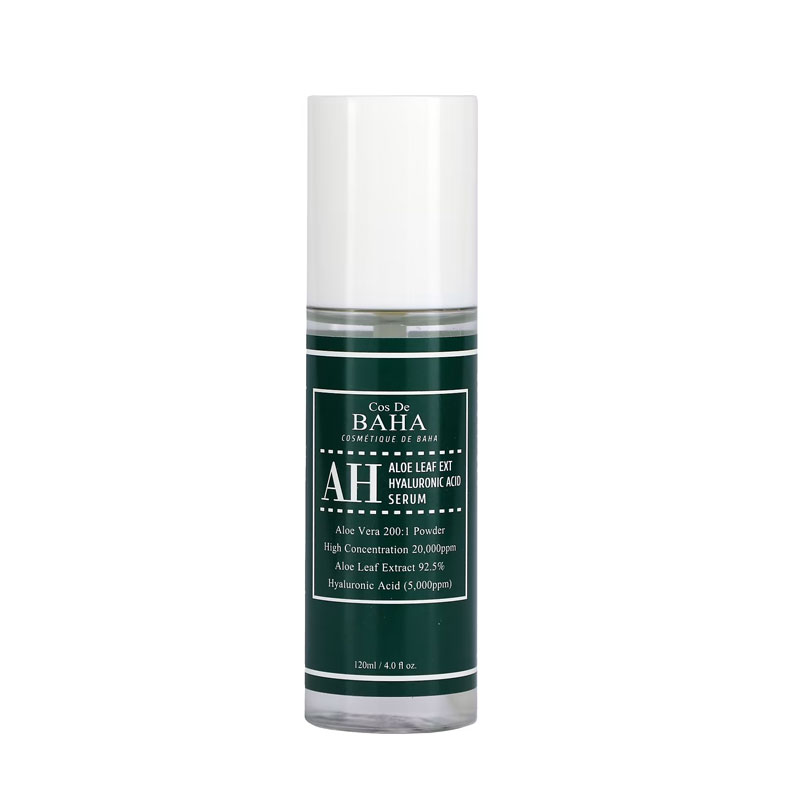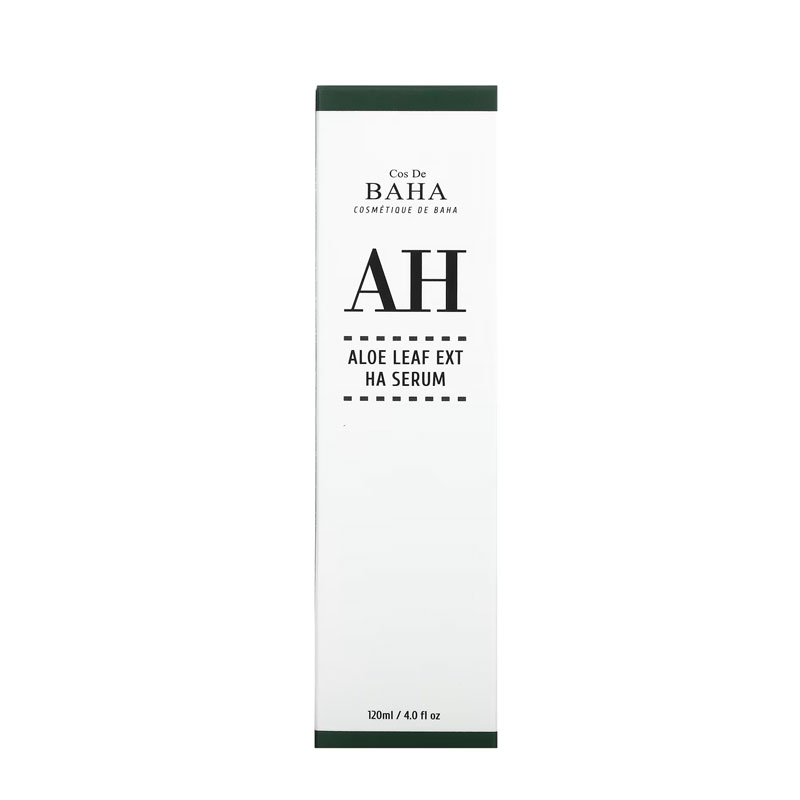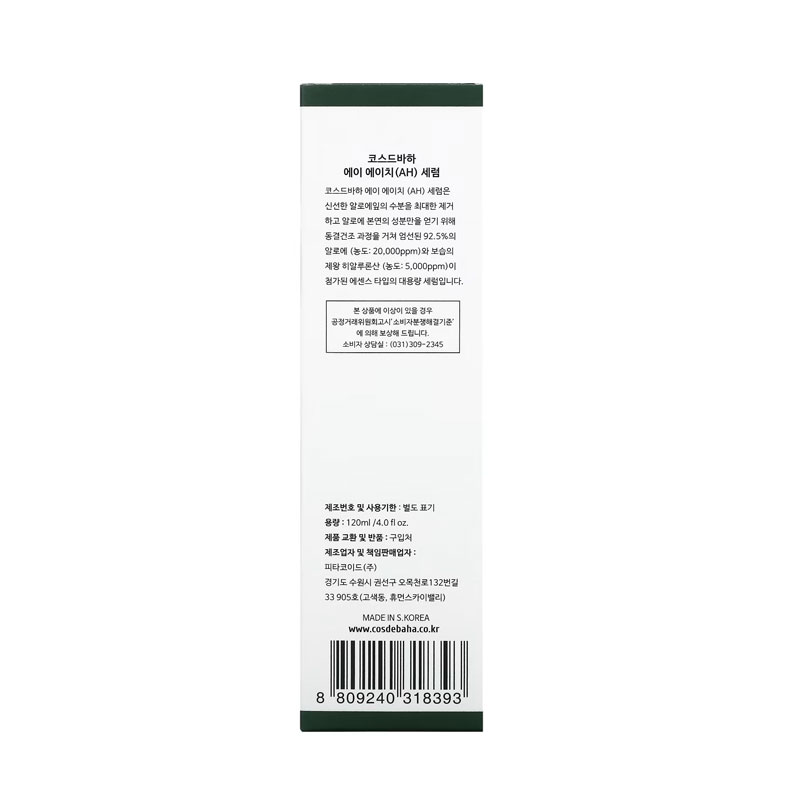 Cos De BAHA AH Aloe Leaf Ext HA Serum 120ml
Everyone dreams of healthy and resilient skin.
In fact, products that are thought to be able to satisfy this are receiving a lot of attention.
For you who need a fundamental solution for your skin.
Today we are introducing Cos De BAHA's Soothing Moisture Organic Aloe Vera Serum.
The serum, which has been loved by people who have long wanted to preserve their beauty.
Not only keeps skin moisturized but also improves the elasticity of the skin itself.
ORGANIC ALOE VERA - 100% Natural and Made From 20000ppm Organic Aloe Vera.
Perfect for The Whole Family Including The Young Ones.
Made in S.Korea.