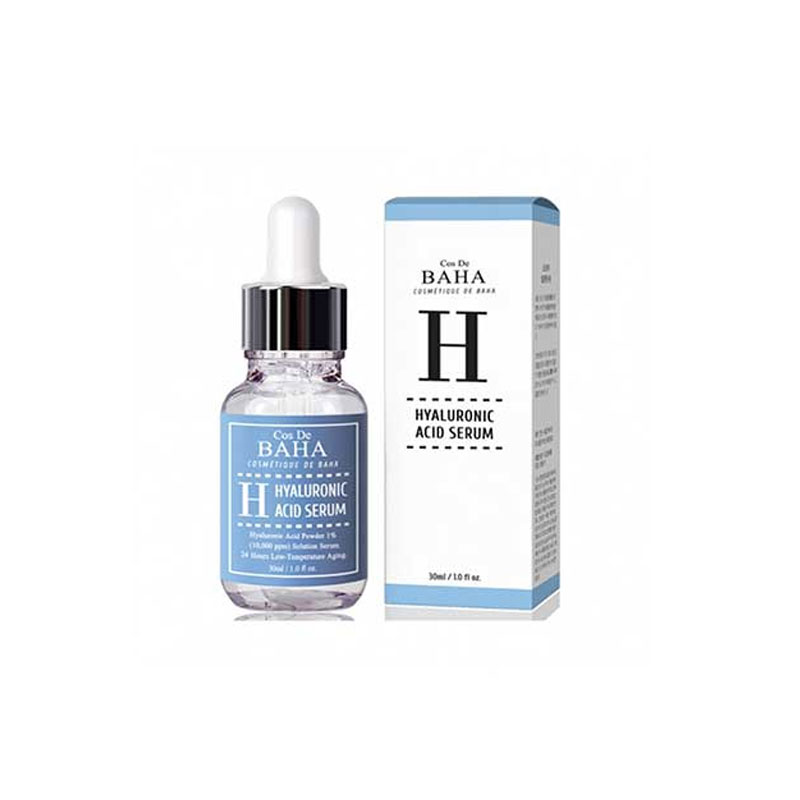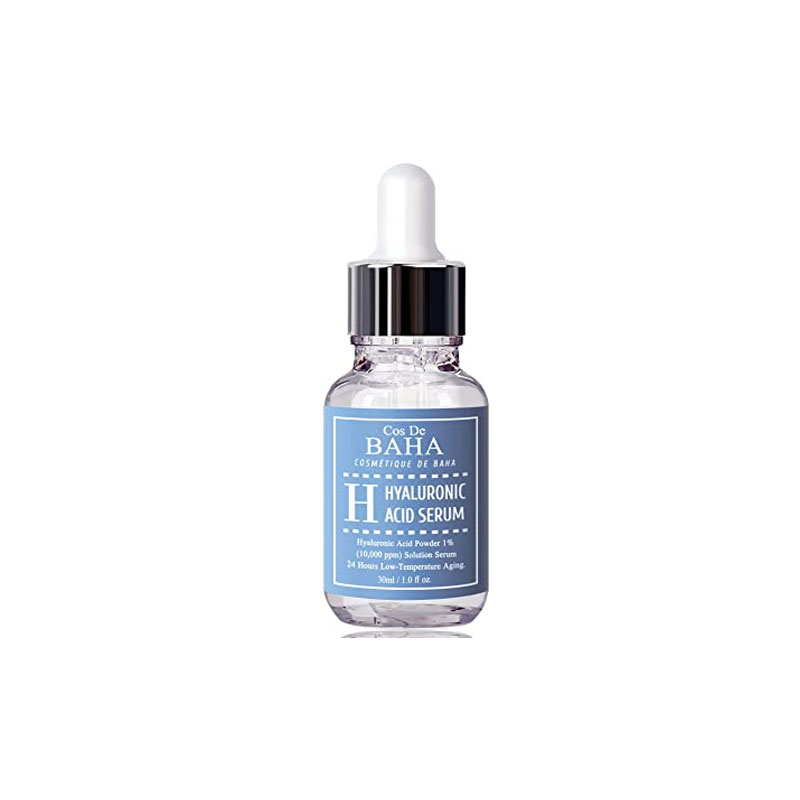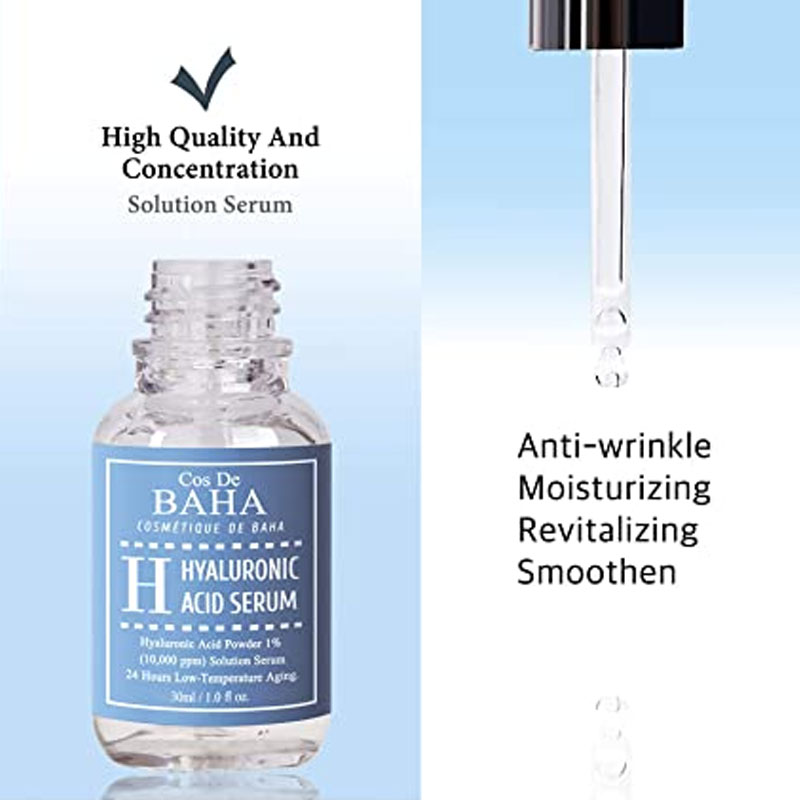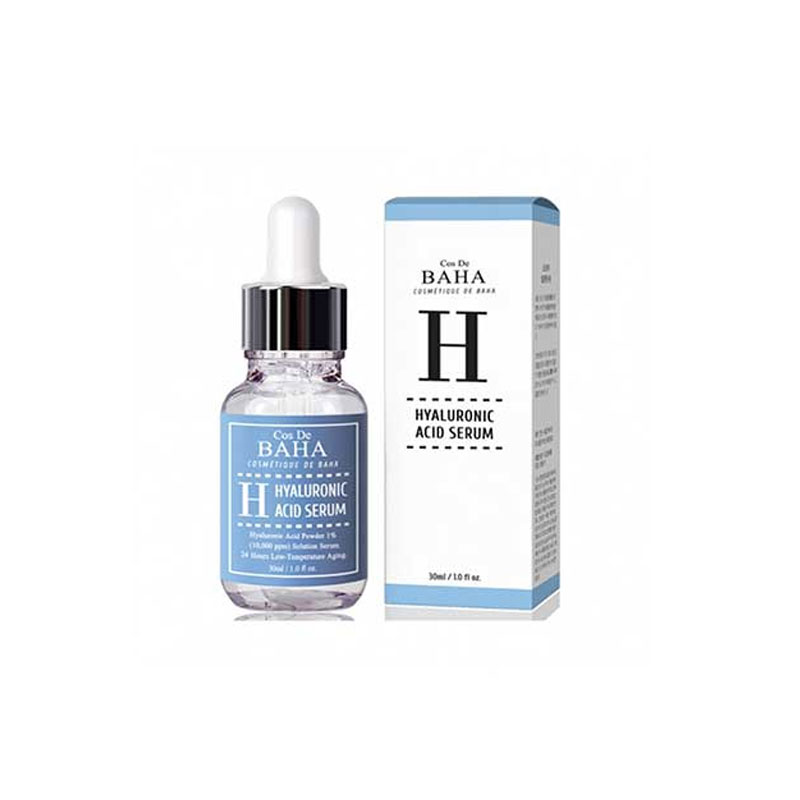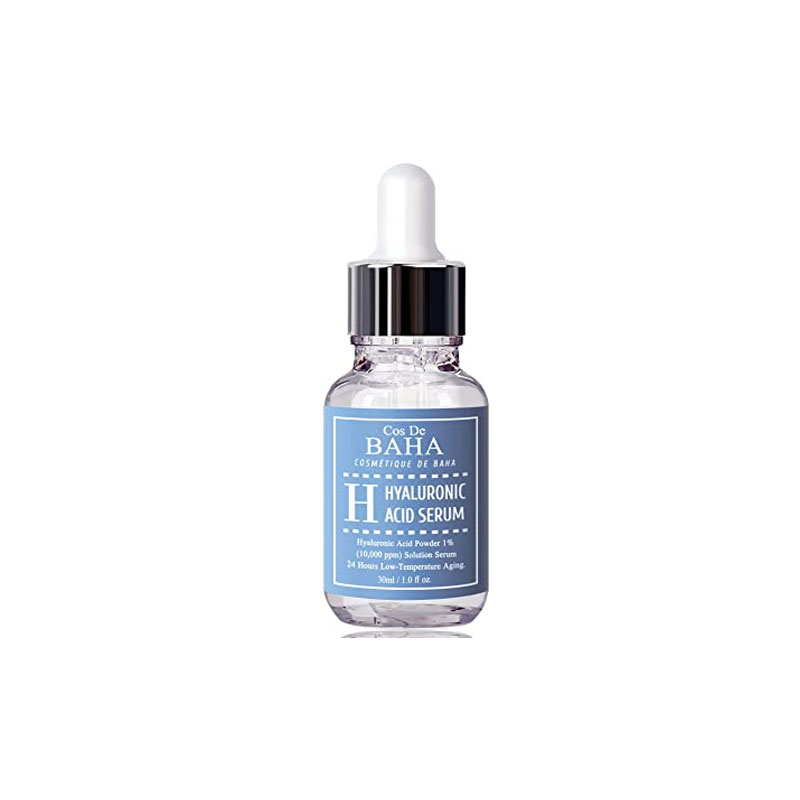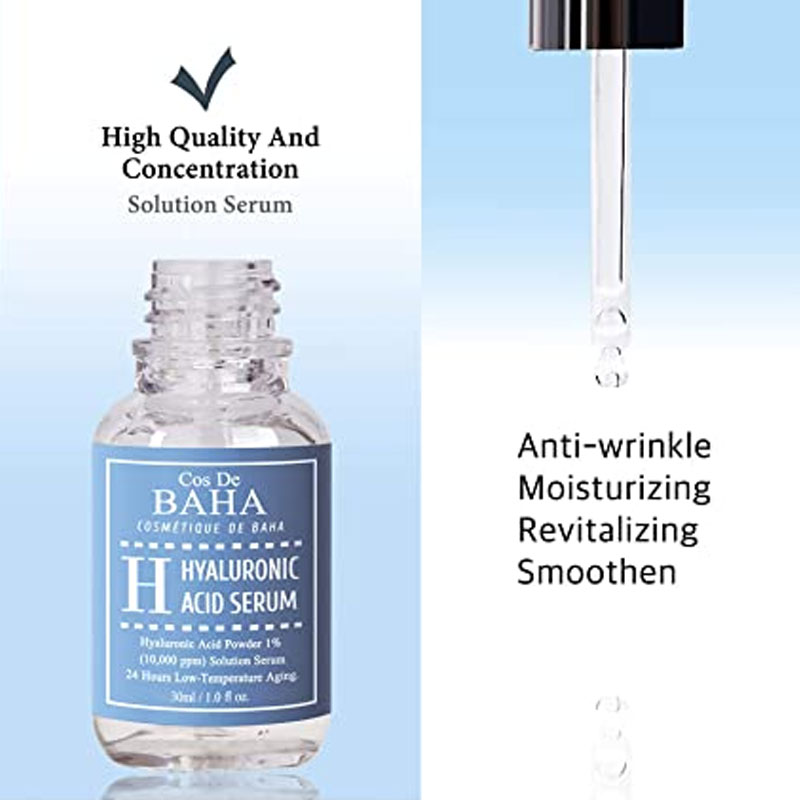 Cos De BAHA Hyaluronic Acid Serum 30ml
Hyaluronic acid makes your skin smoother and softer simply by the use of it like a moisturizer.
As we age skin moisture can drop significantly.
Which makes the skin lose elasticity and expose the signs of aging on the skin.
Cos De BAHA Hyaluronic Acid serum is indispensable for its line-smoothing hydrating and Plumping properties without a heavy feel.
Hyaluronic acid is known to increase our cells' ability to bind water giving our skin a plumper and firmer appearance.
Can be used day or night even be used around the eyes.
Made in S.Korea.