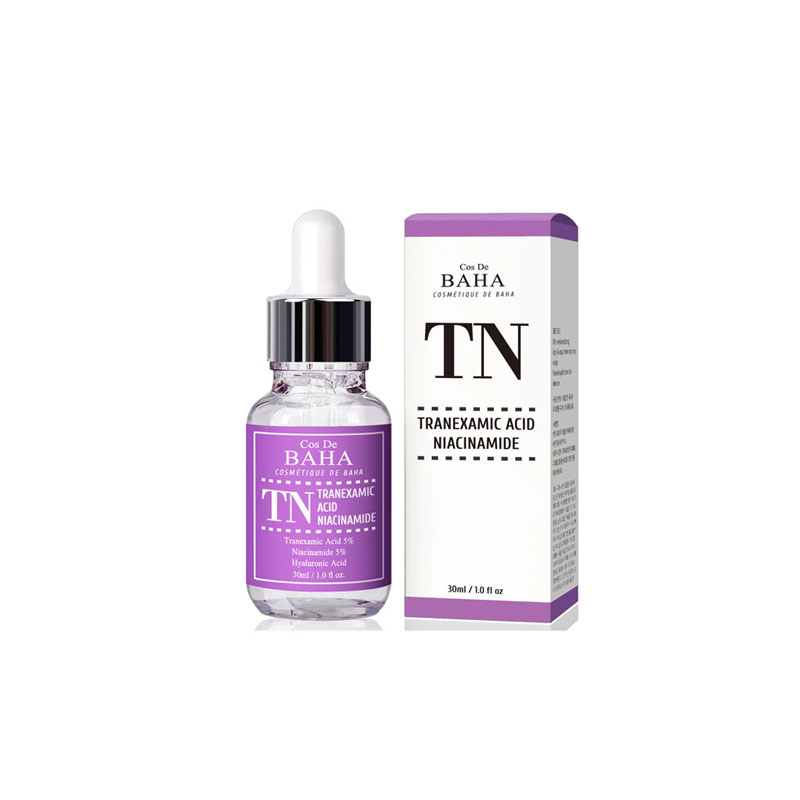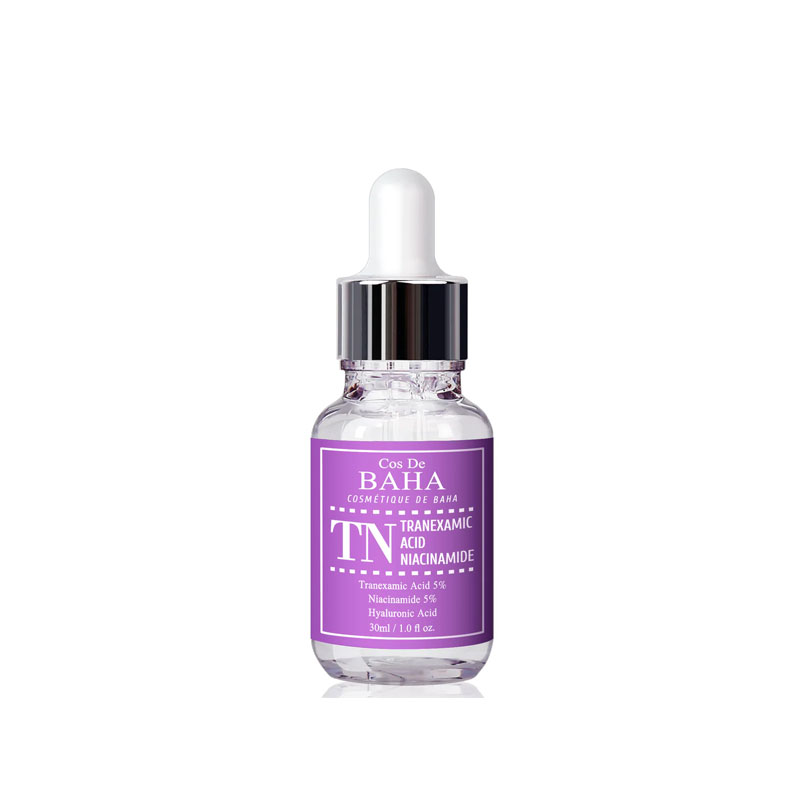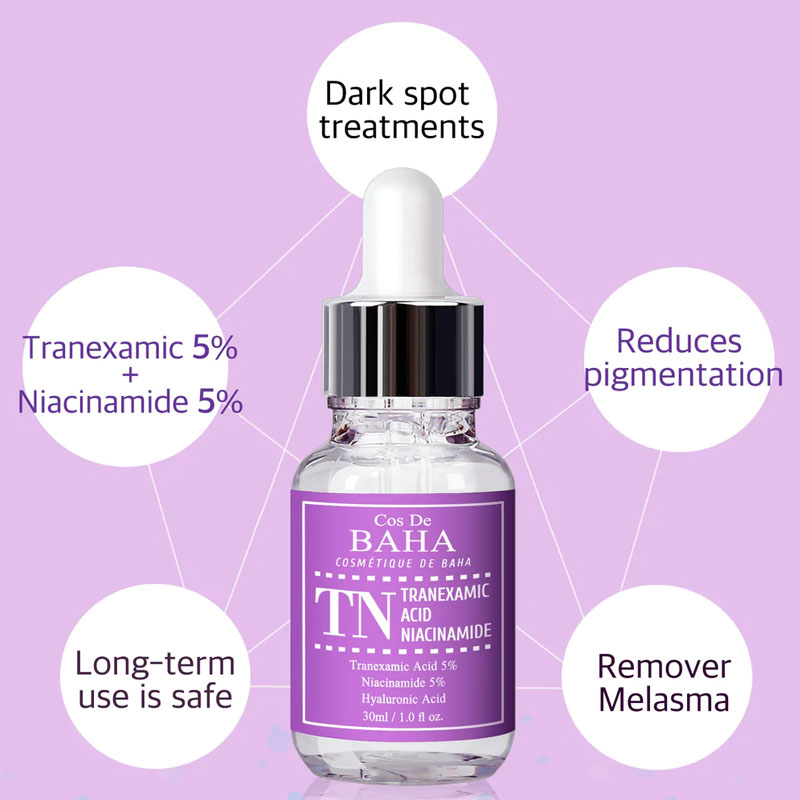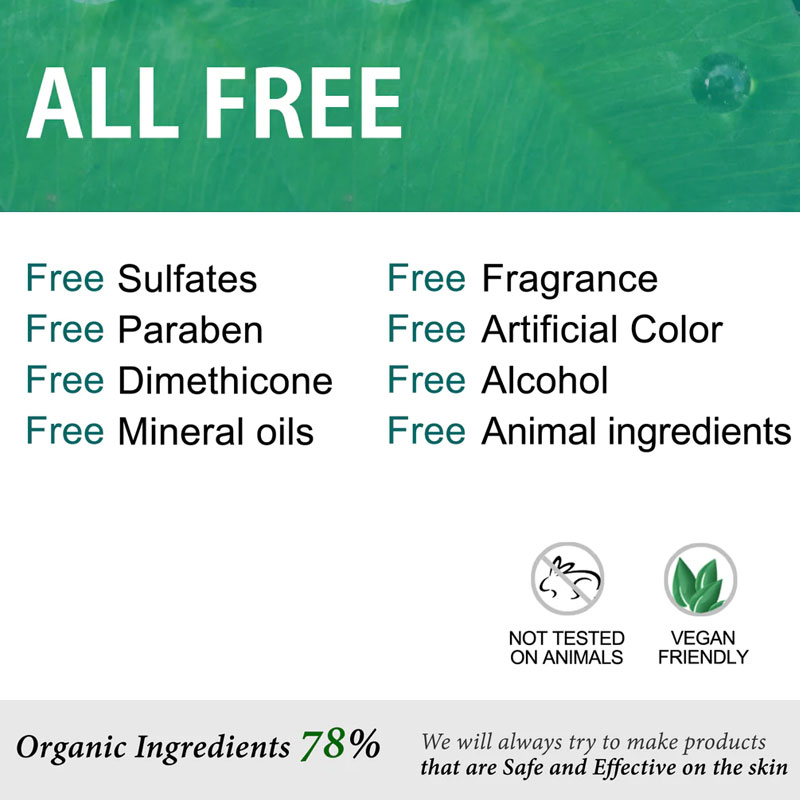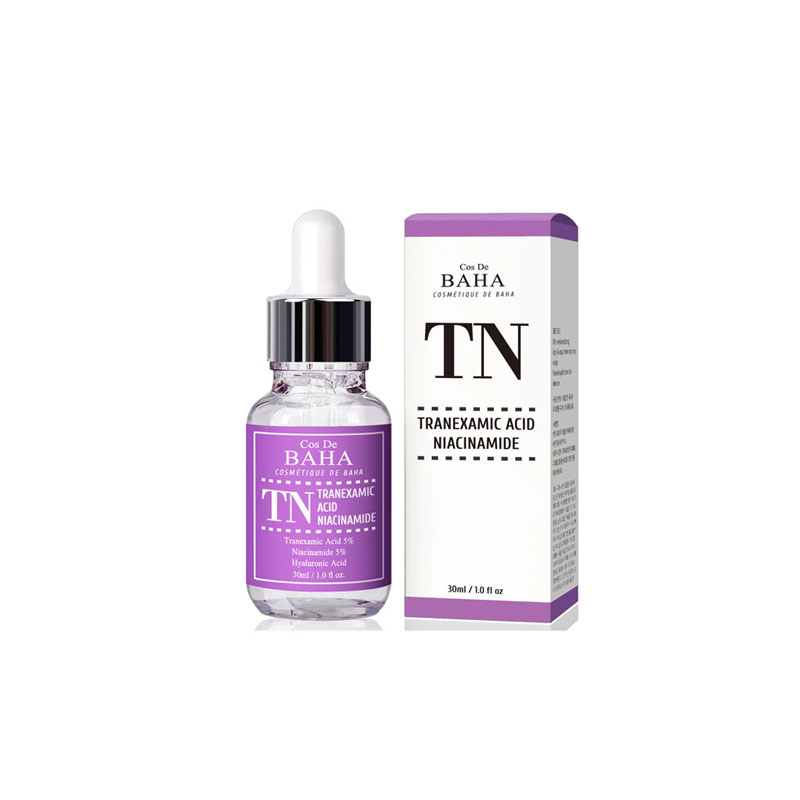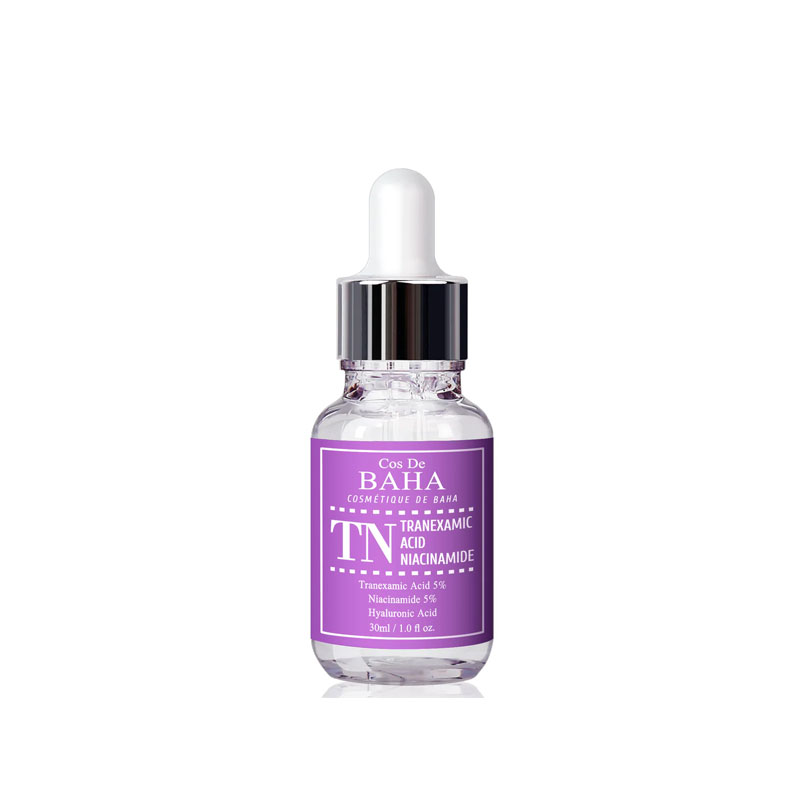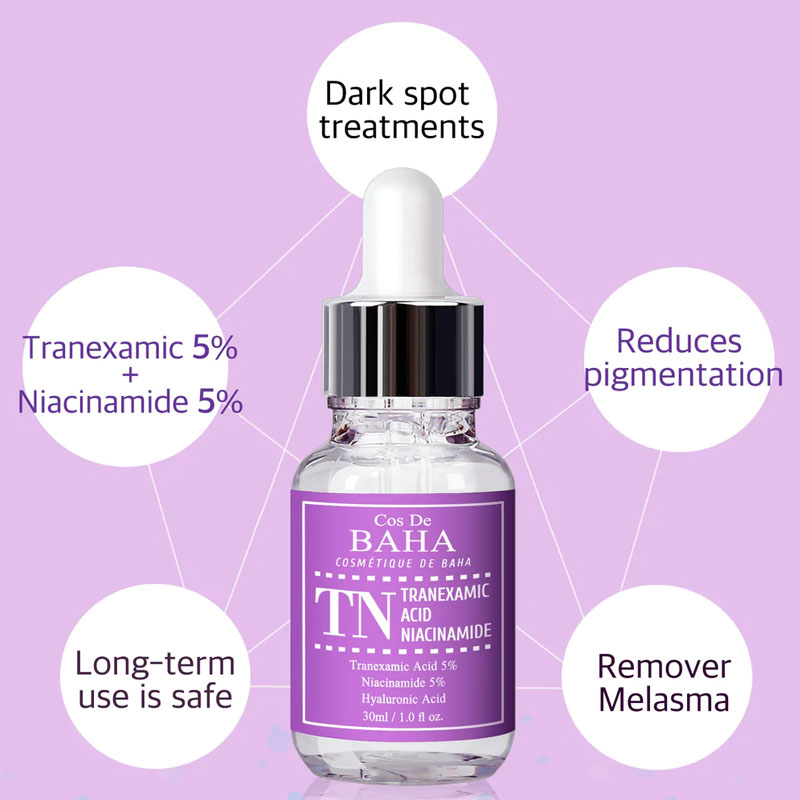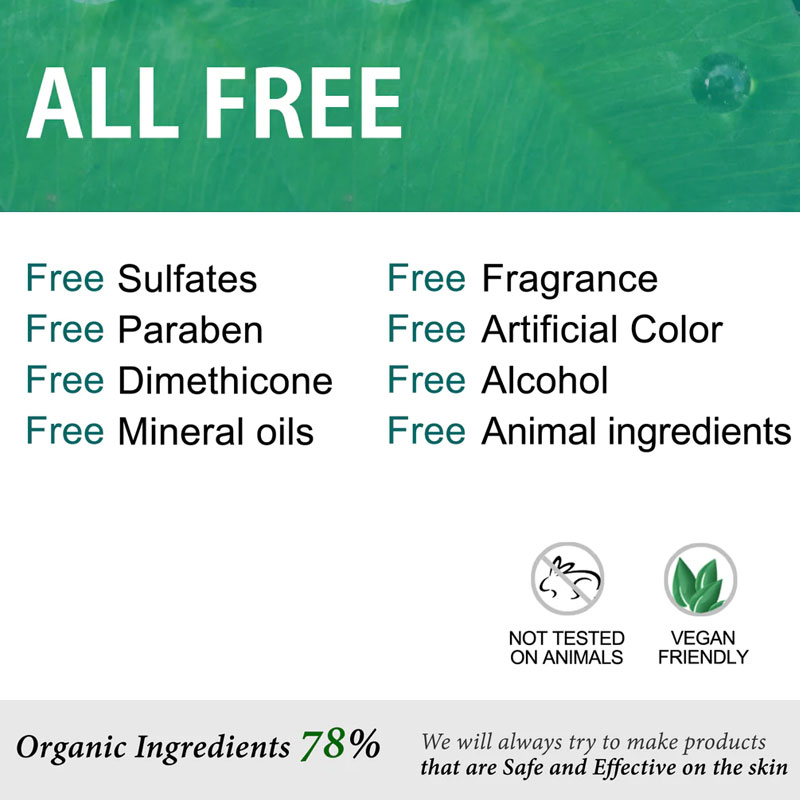 Cos De BAHA TN Tranexamic Acid Niacinamide Serum 30ml
Serum with 5% tranexamic acid and 5% niacinamide to fade dark spots and hyperpigmentation.
A serum that effectively combats hyperpigmentation.
Tranexamic acid is one of the most popular ingredients on the market for skin brightening.
Prevents post-inflammatory hyperpigmentation.
Decreases the skin's sensitivity to UV rays.
Free of 8 harmful ingredients, such as sulfates and mineral oils.
Helps fade stubborn acne marks.
Made in S.Korea.