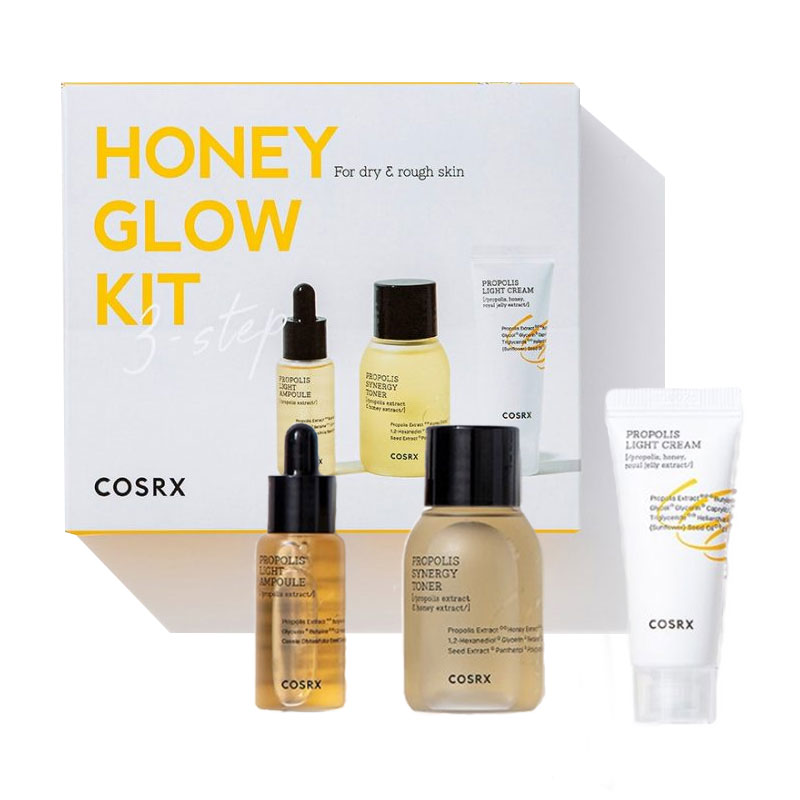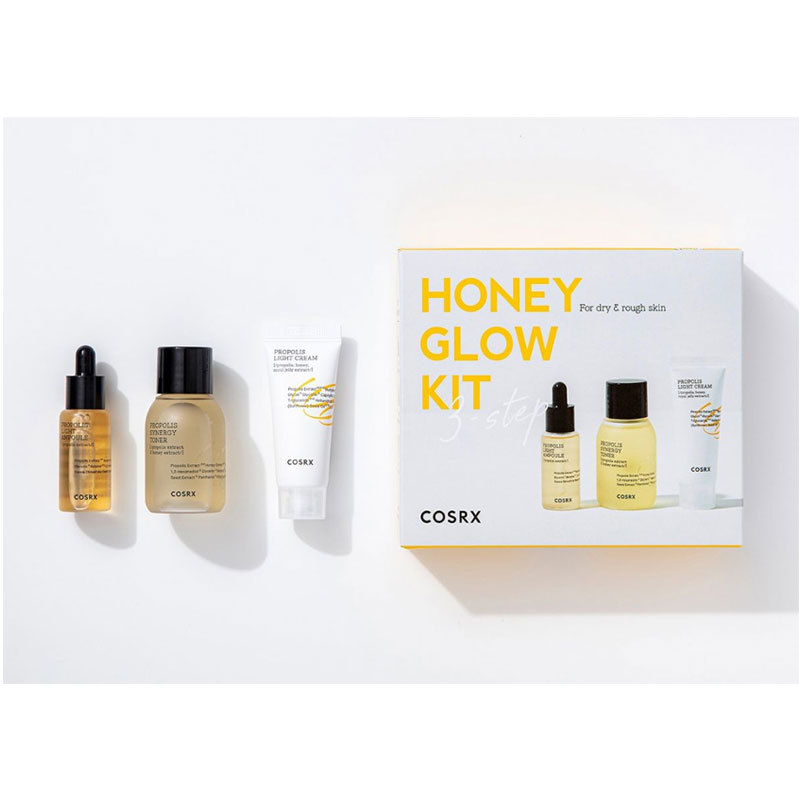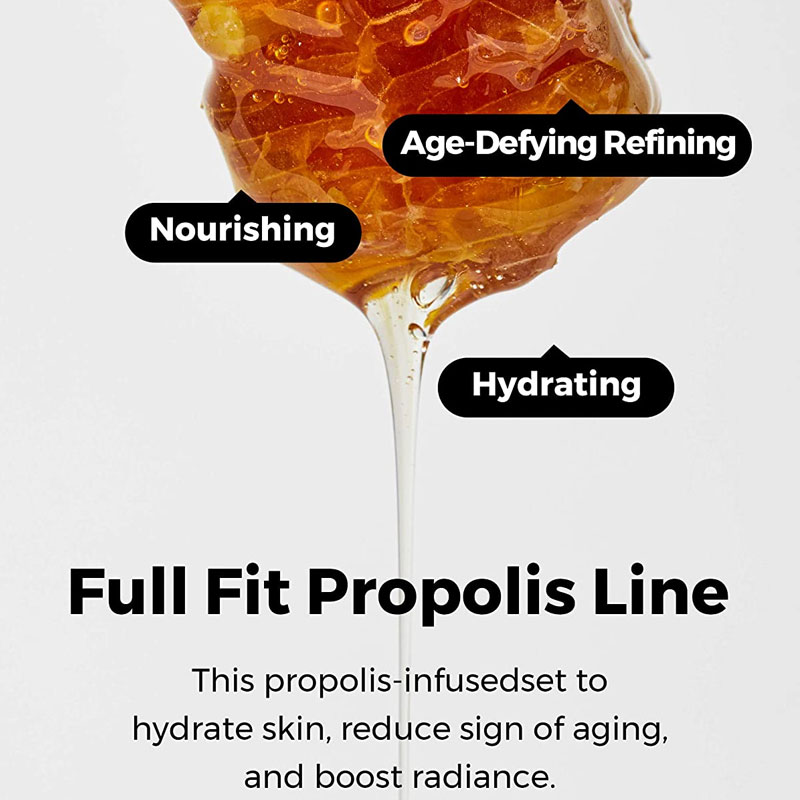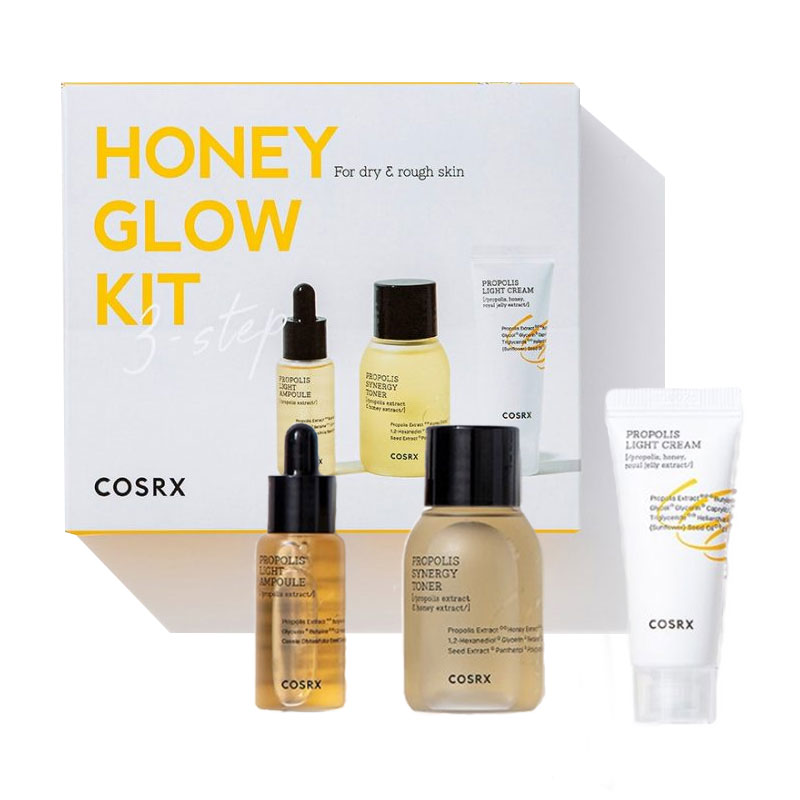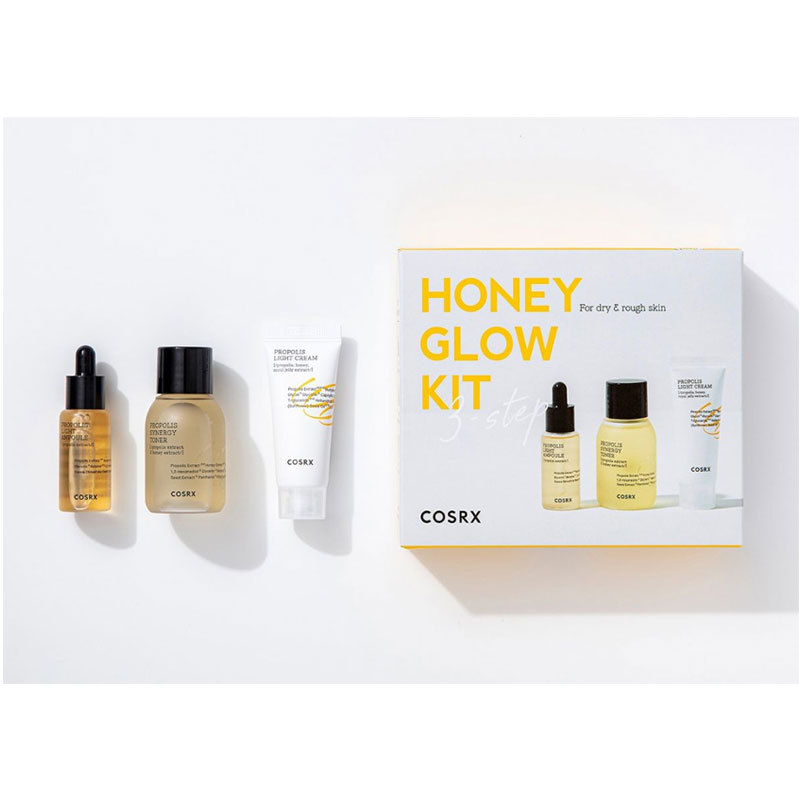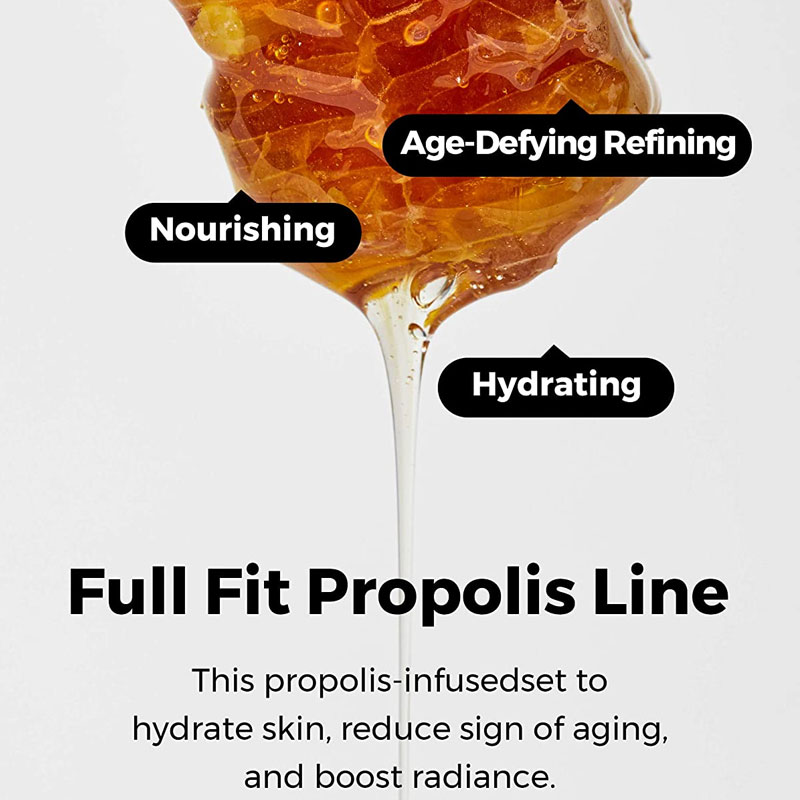 COSRX Honey Glow Kit 3-Step For Dry & Rough Skin
Black Bee Propolis line containins naturally originated moisturizing ingredients which will make your skin glow and smooth without leaving any residue on the skin.
STEP 1: Propolis Synergy Toner 30ml.
STEP 2: Propolis Light Ampoule 10ml.
STEP 3: Propolis Light Cream 15ml.
Made in Korea.