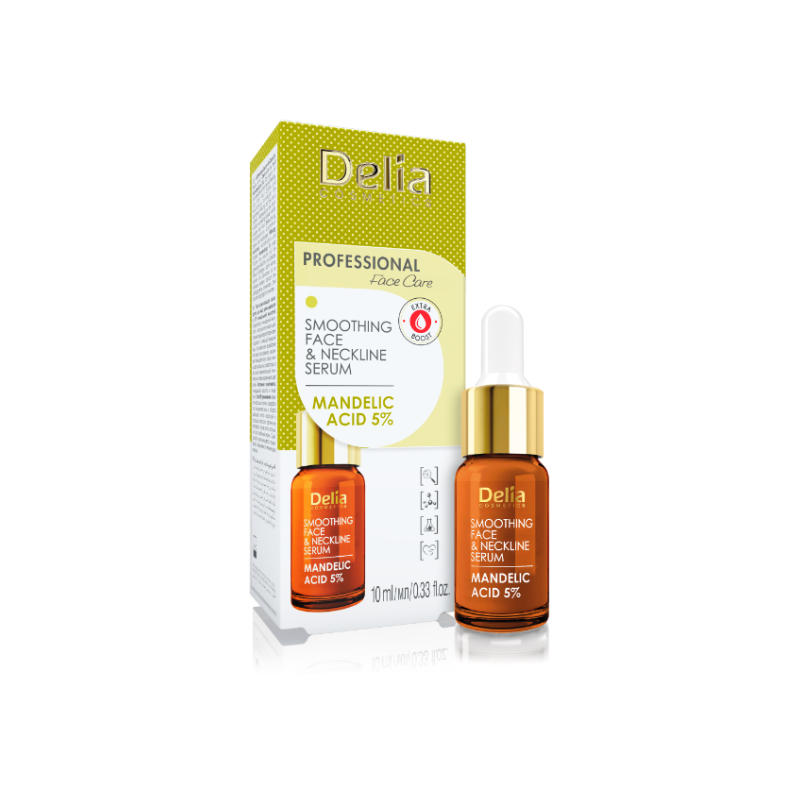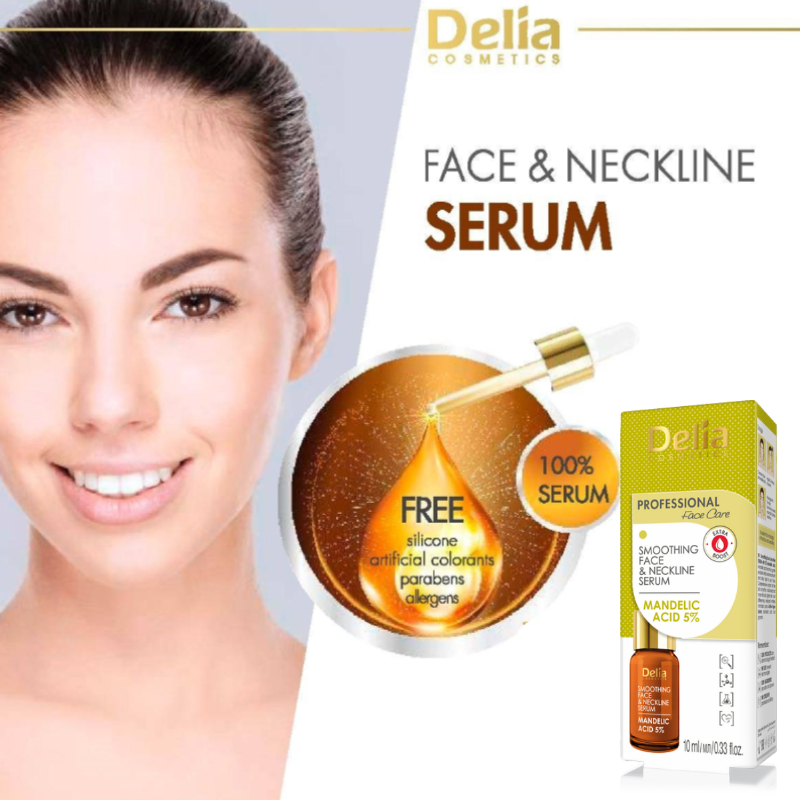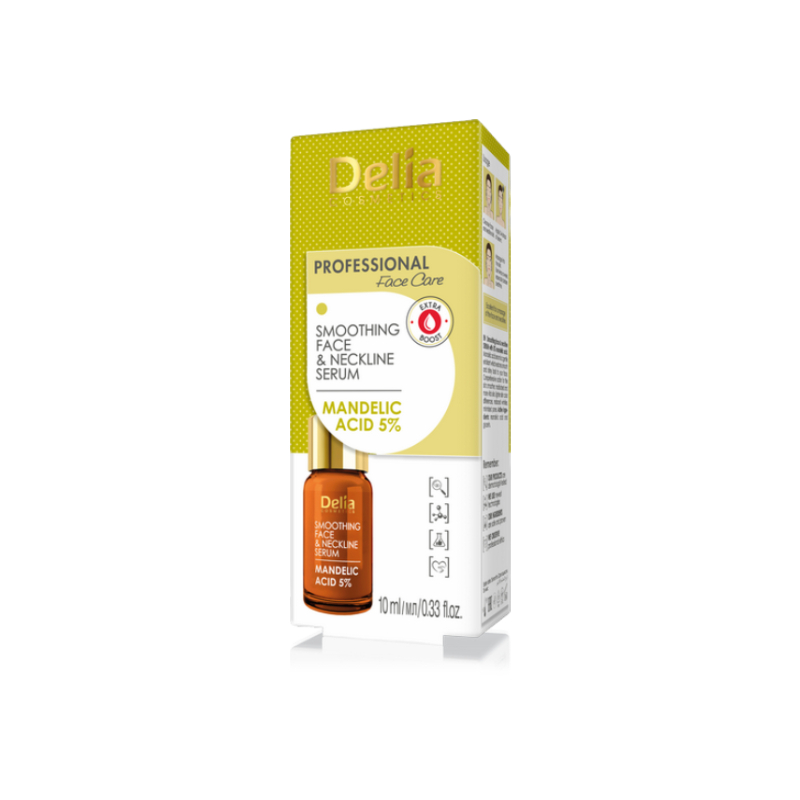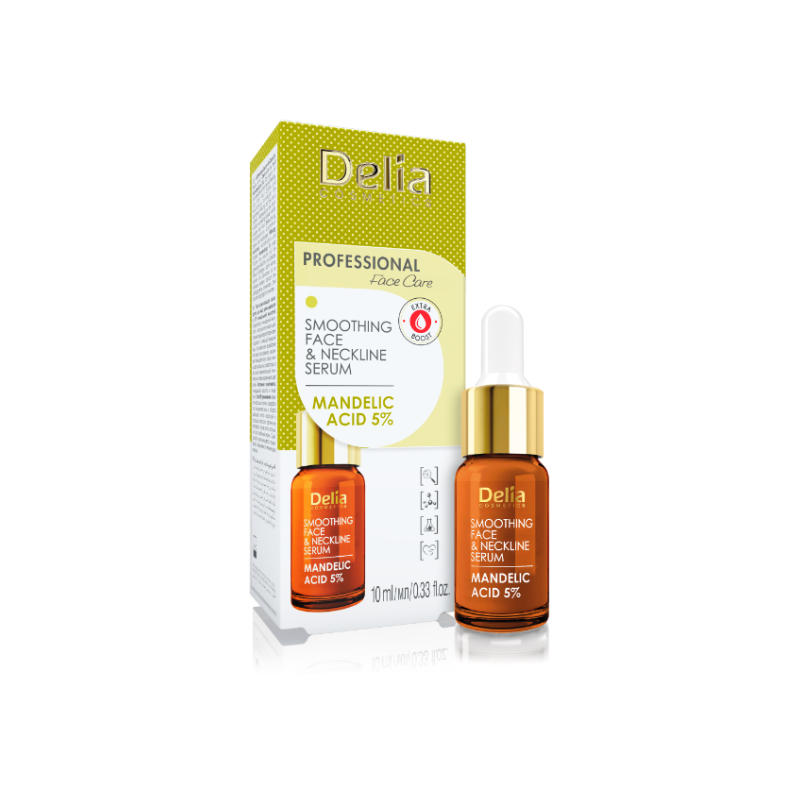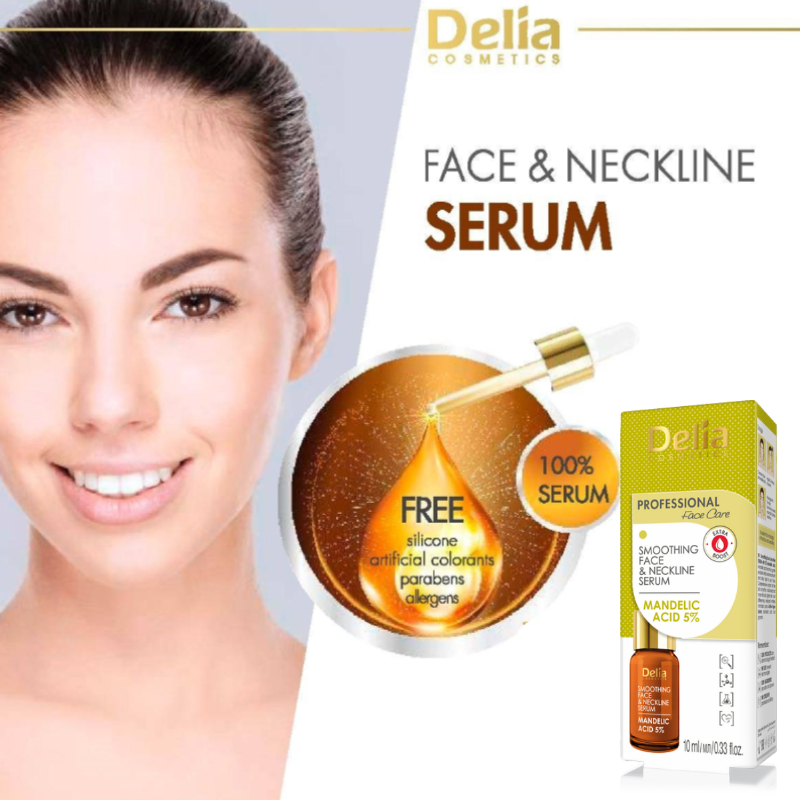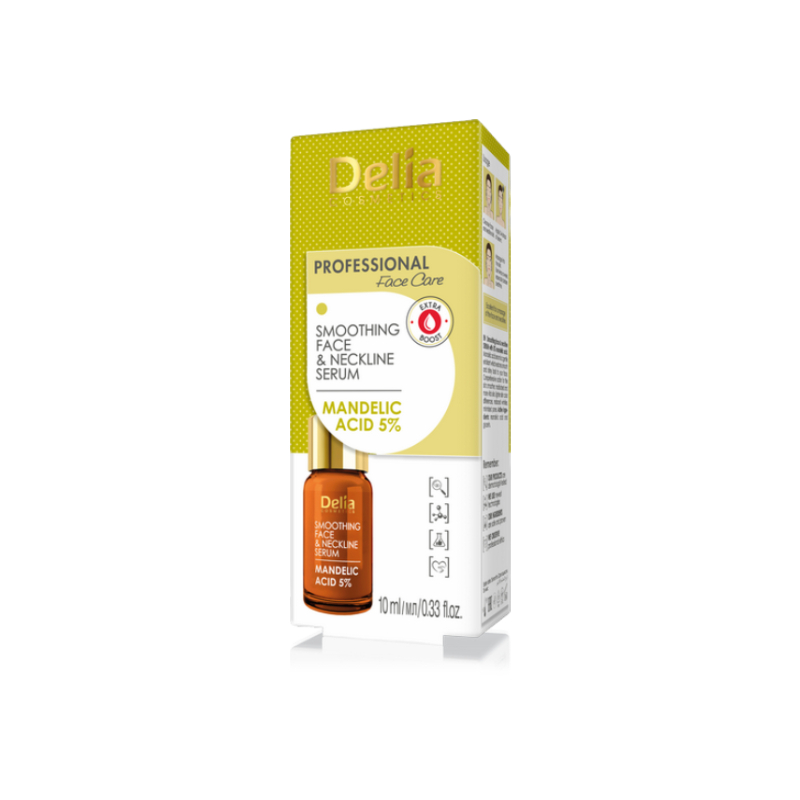 Delia Cosmetics Professional Face Care Smoothing Face & Neckline Serum 10ml - Mandelic Acid 5%
Expire Date: 30 November 2023.
This is a smoothing serum with mandelic acid 5%.
Smoothing and exfoliating in one step.
Mandelic acid is a gentle but effective exfoliant lightens minor skin color differences.
Moisturizes reduces the appearance of minor wrinkles.
Minimizes pores suitable for every skin type over 25, especially for oily and acne-prone skin.
For everyday use for 2 weeks.
Perfect for face massage.
Made in Poland.