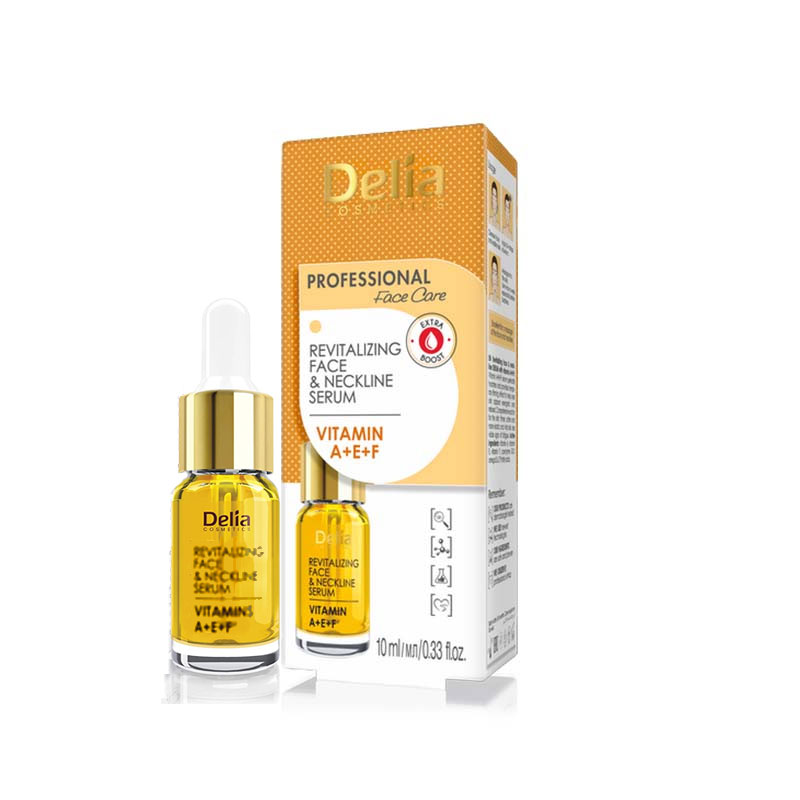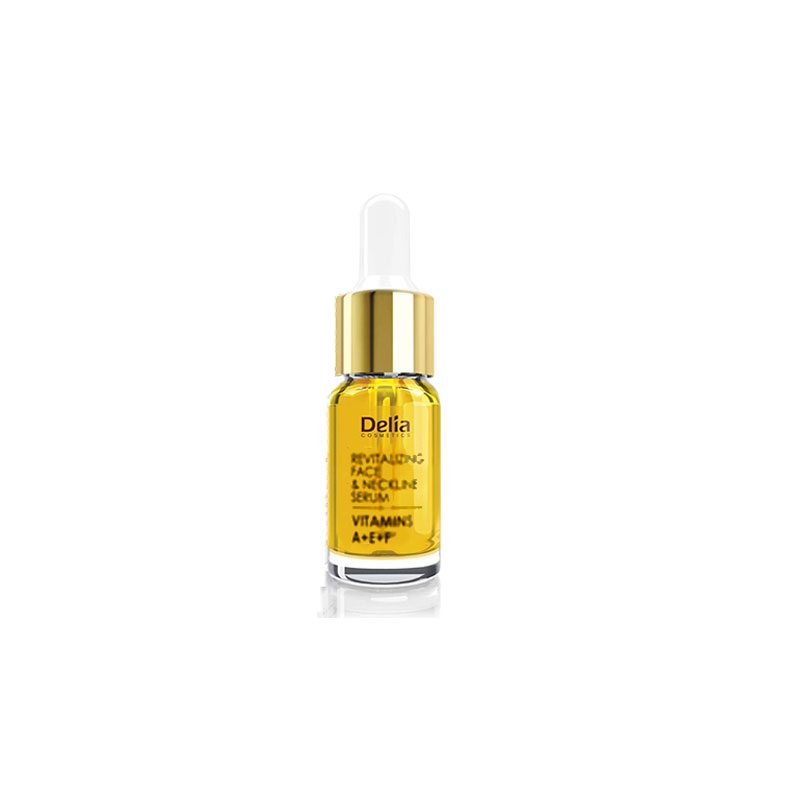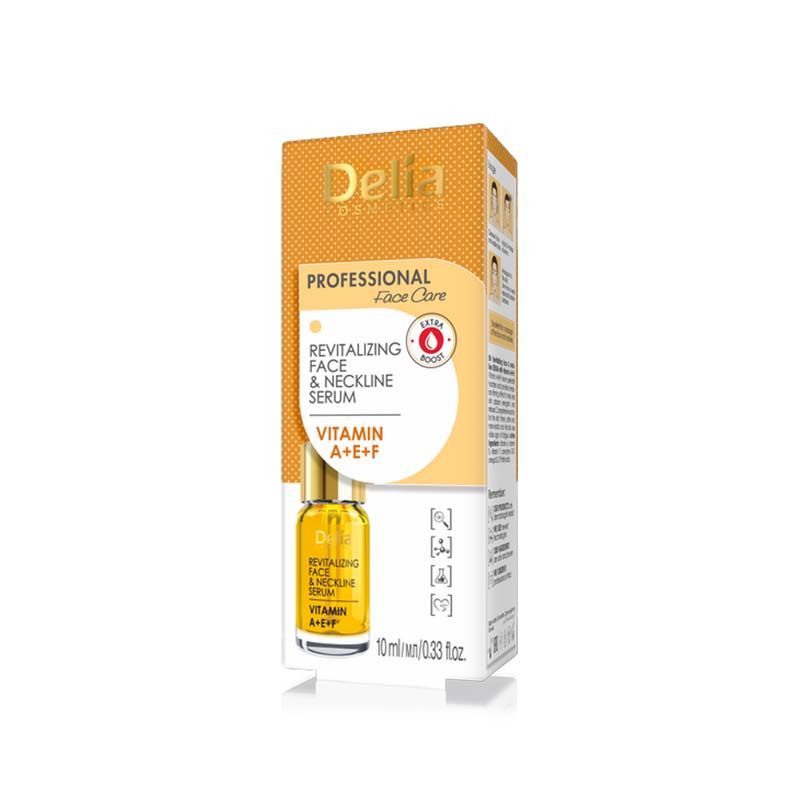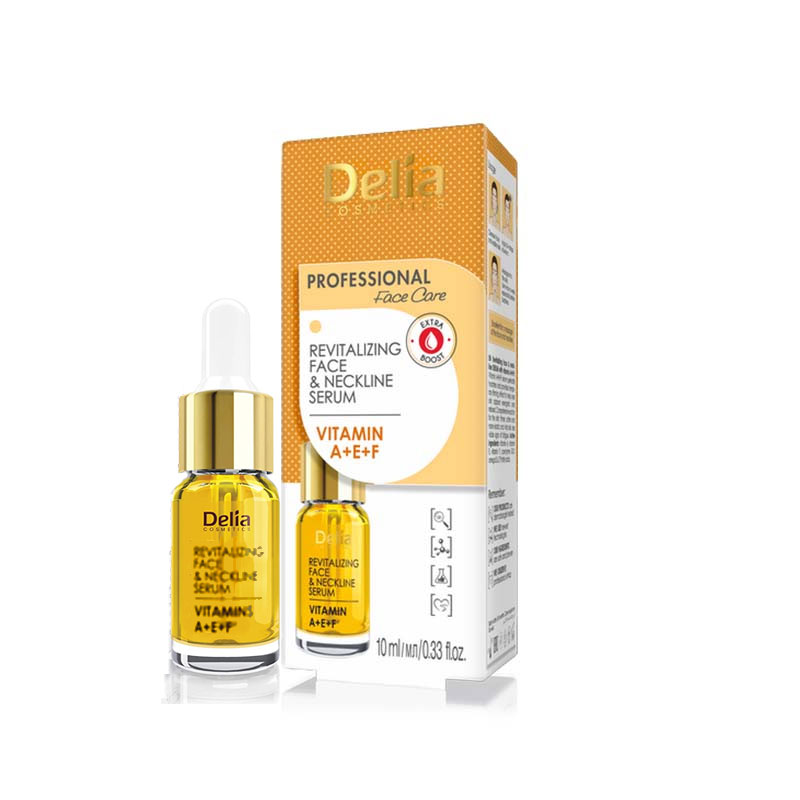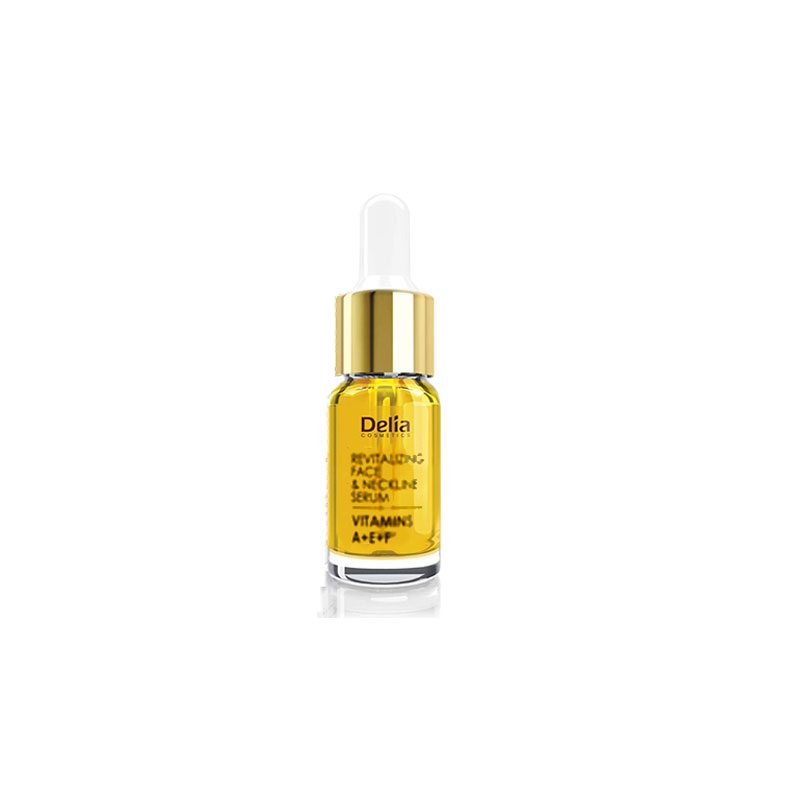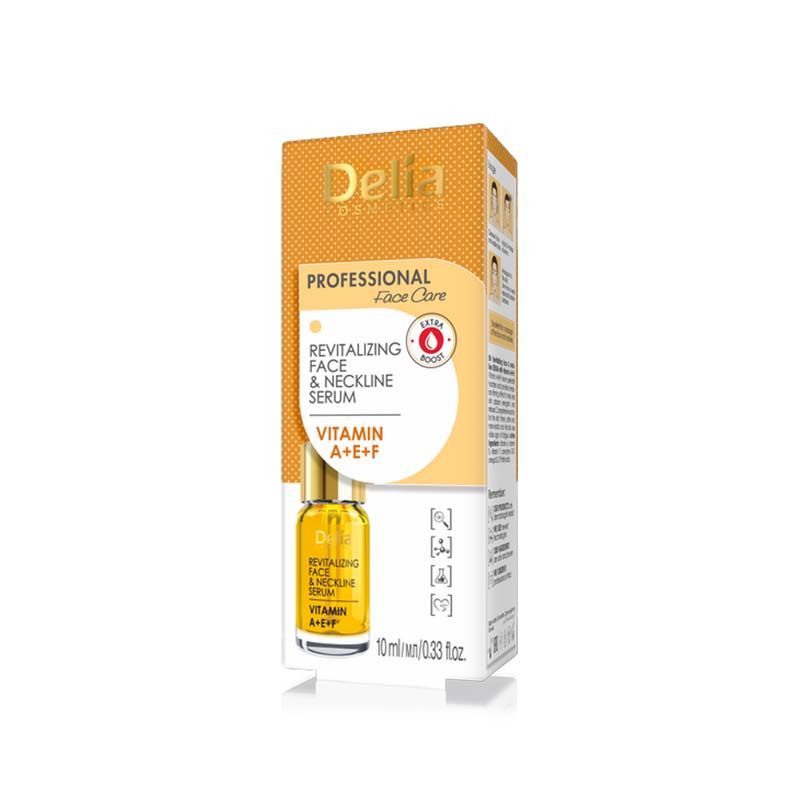 Delia Cosmetics Revitalizing Face & Neckline Serum Vitamin A+E+F 10ml
Expire Date: 30 June 2023.
Revitalising face & neckline serum with vitamins A + E + F.
Vitamin A + E + F serum perfectly hydrates and provides temporary firming effect to help your skin appear energetic and relaxed.
Made in Poland.