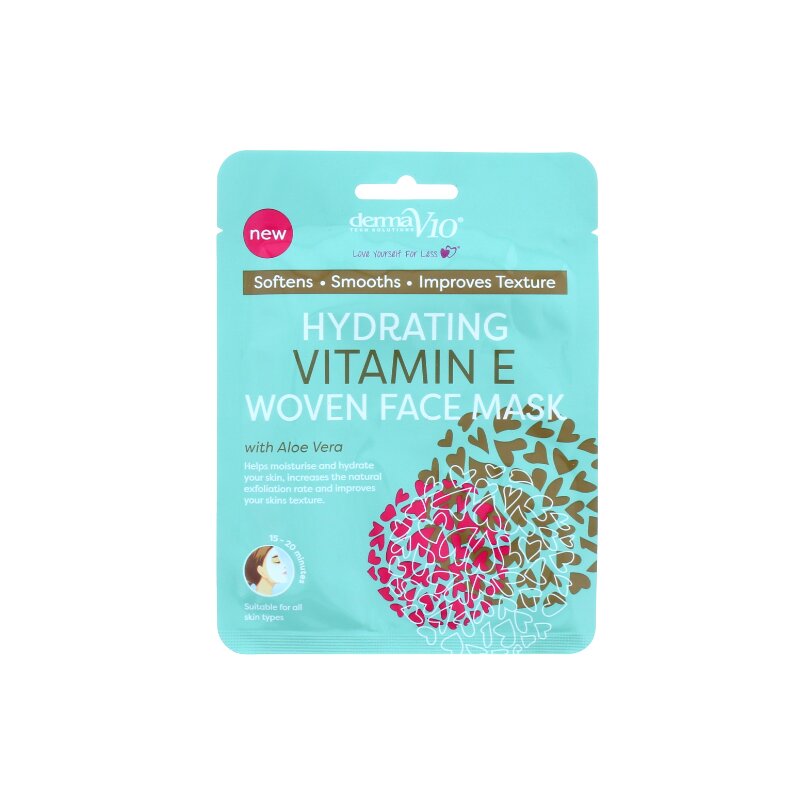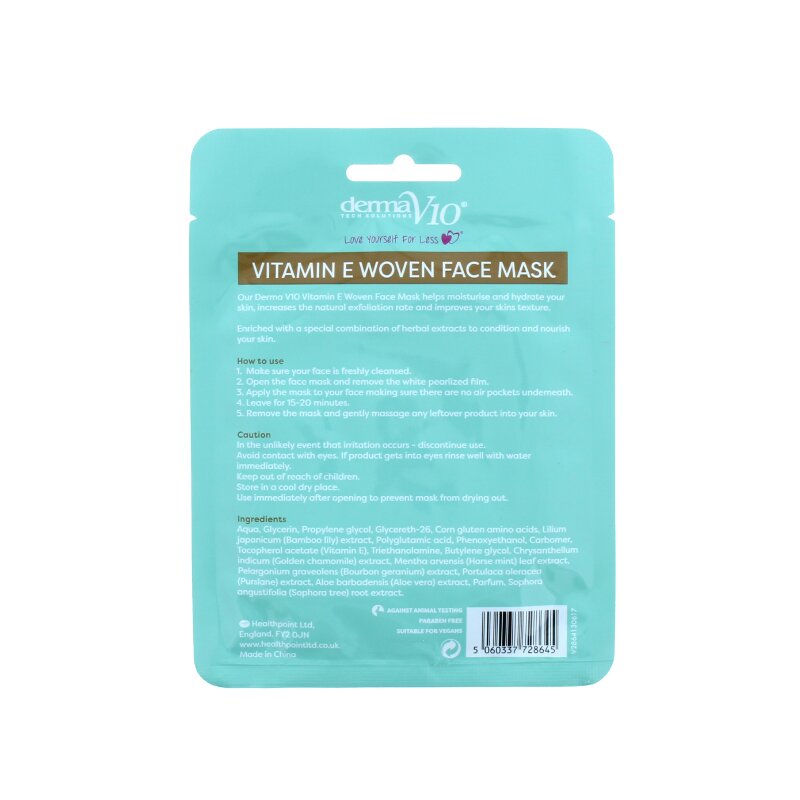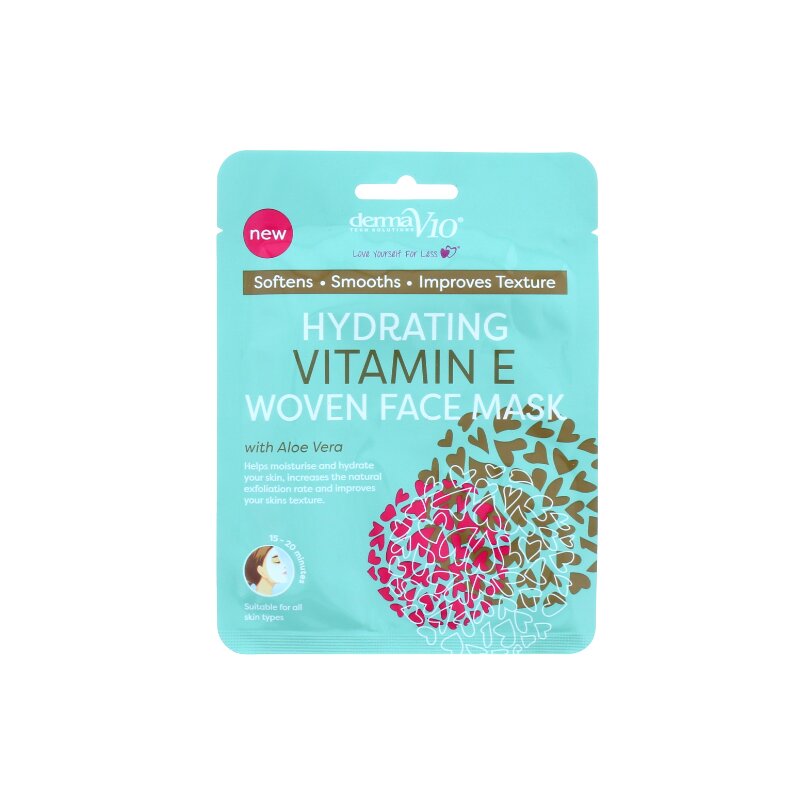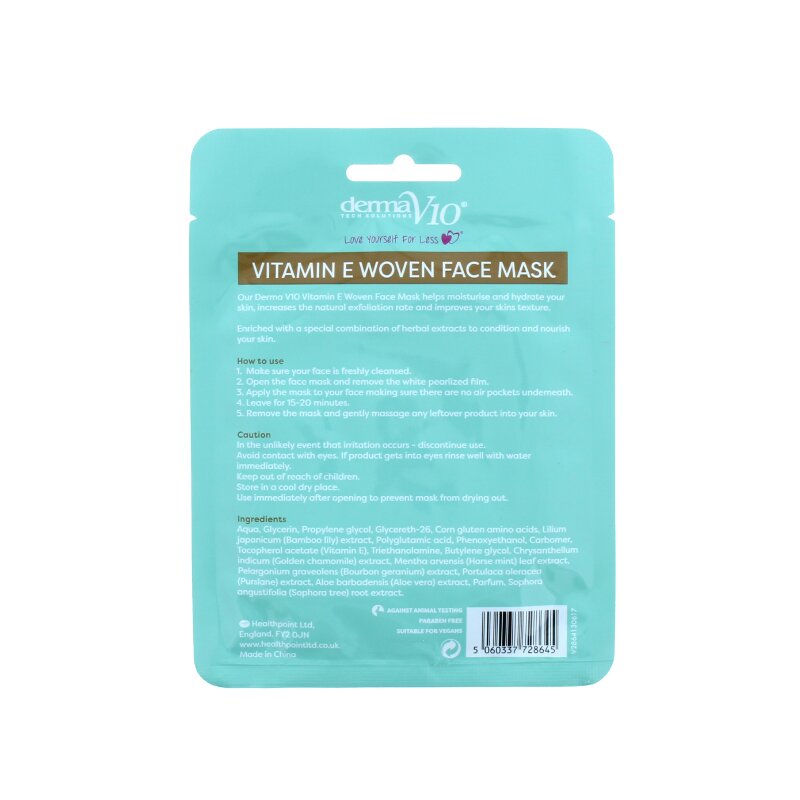 Derma V10 Hydrating Vitamin E Woven Face Mask With Aloe Vera
This face mask helps moisturise and hydrate your skin.
Increases the natural exfoliation rate and improves your skins sexture.
Enriched with a special combination of herbal extracts to condition and nourish your skin.
Suitable fro all skin types.
Imported from UK.
Made in China.