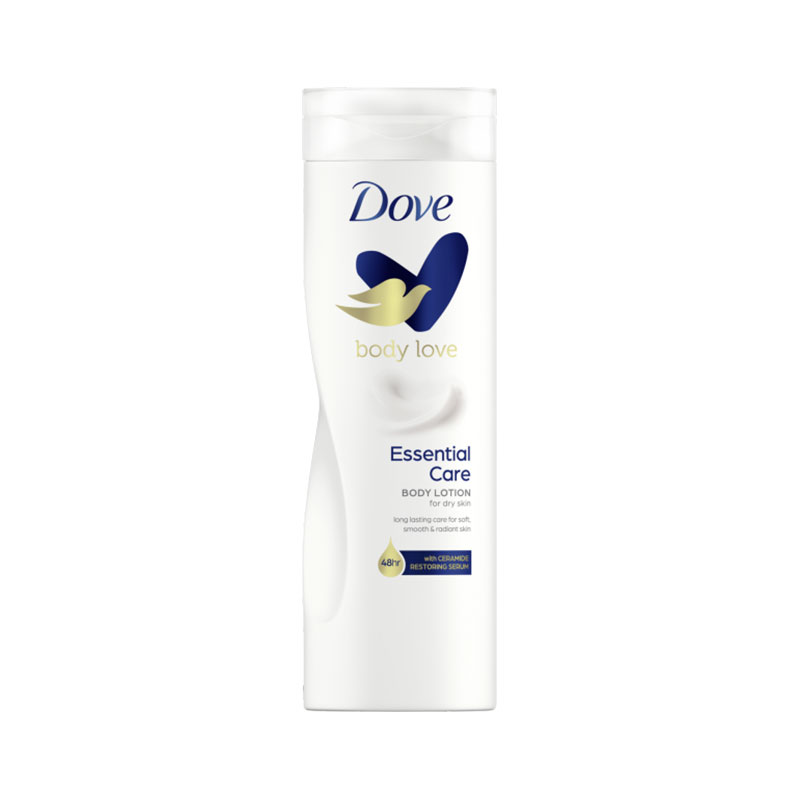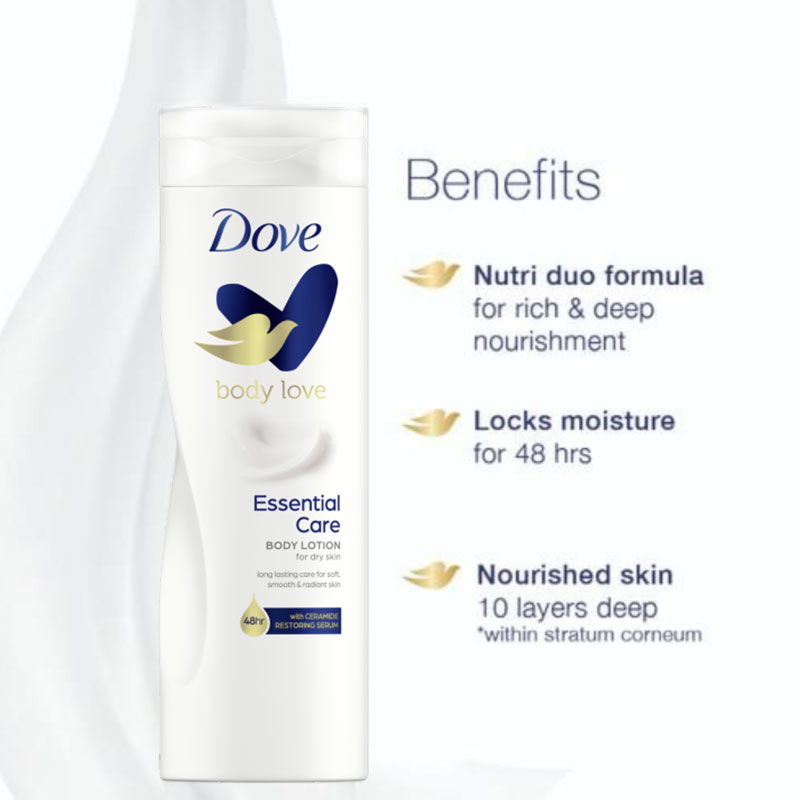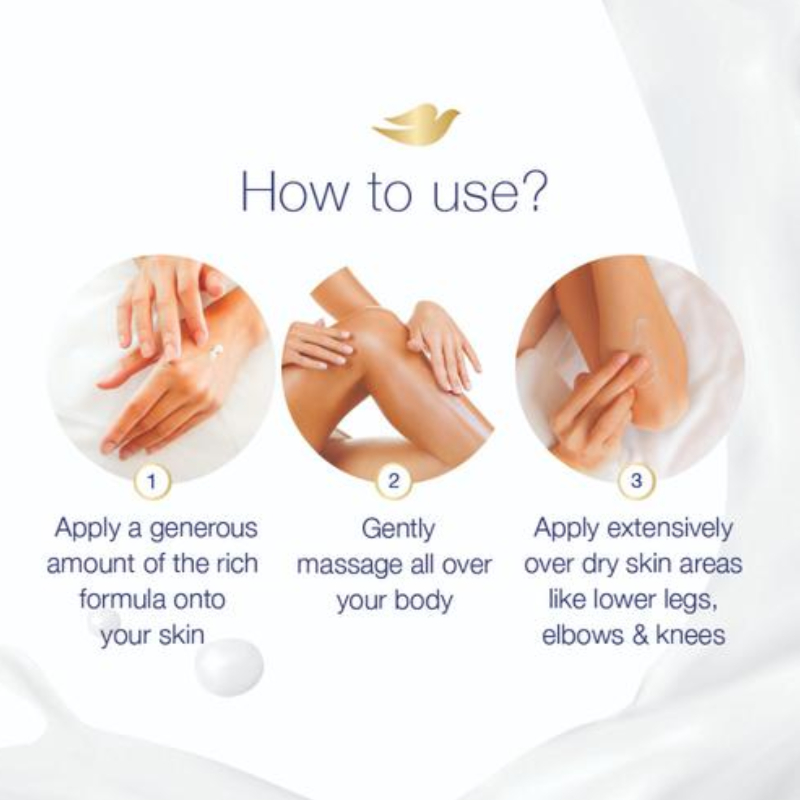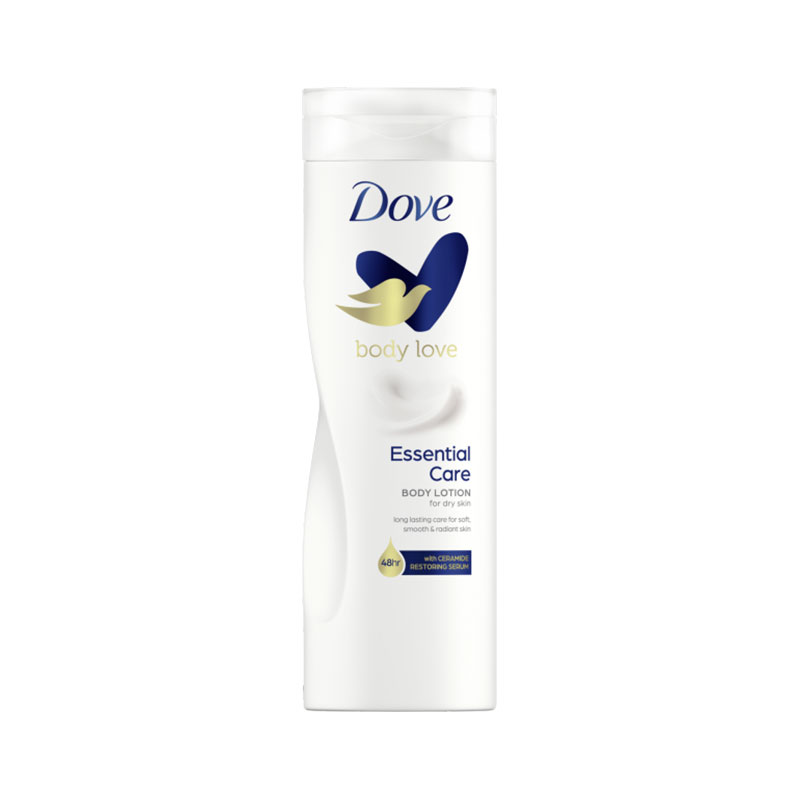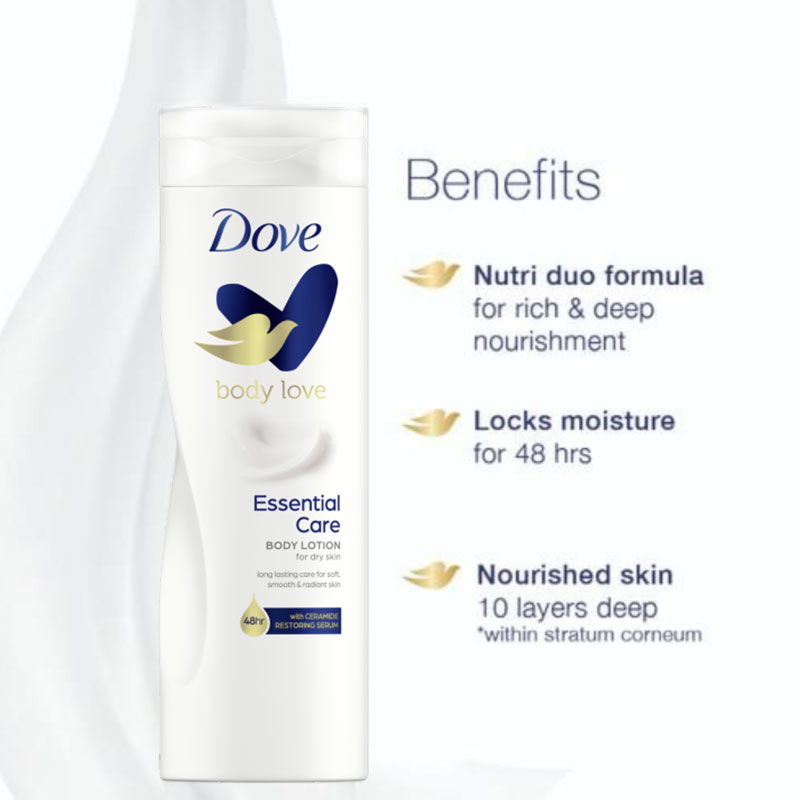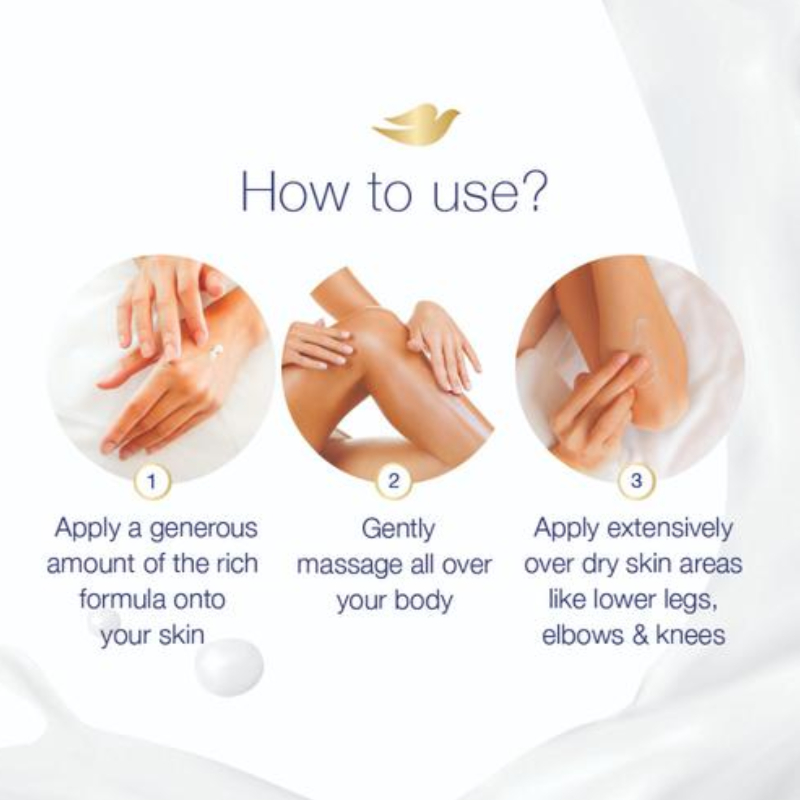 Dove Body Love Essential Body Lotion For Dry Skin 400ml
Rich nourishment for dry skin.
Helps give you long lasting soft and smooth skin.
Contains unique DeepCare Complex with skin natural nutrients.
It not only moisturises the surface of your skin, but also delivers deep nourishment for long lasting beautifully soft, smooth skin.
Perfect for dry skin.
Made in Germany.