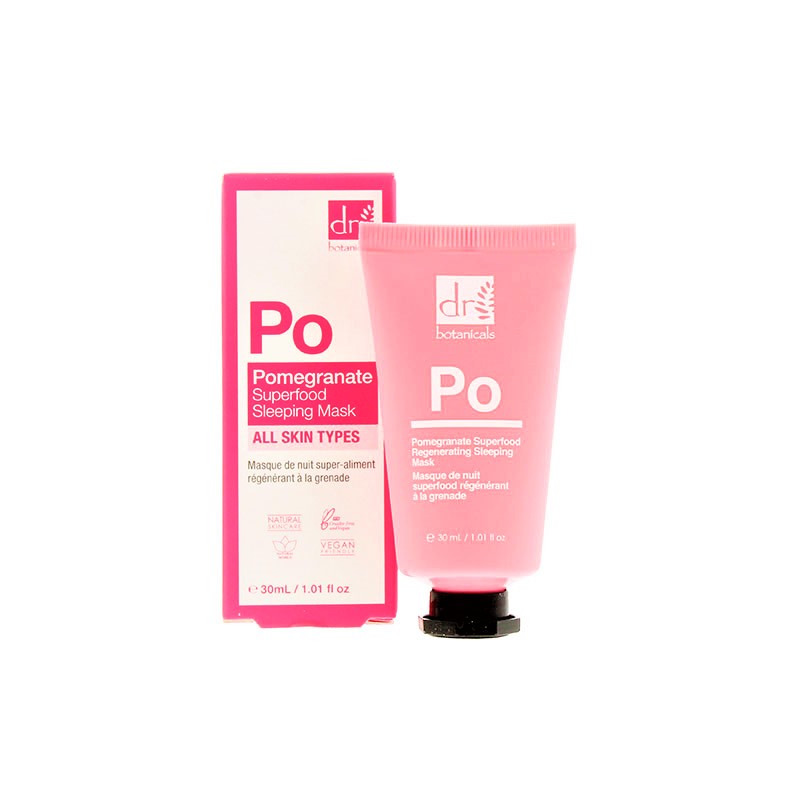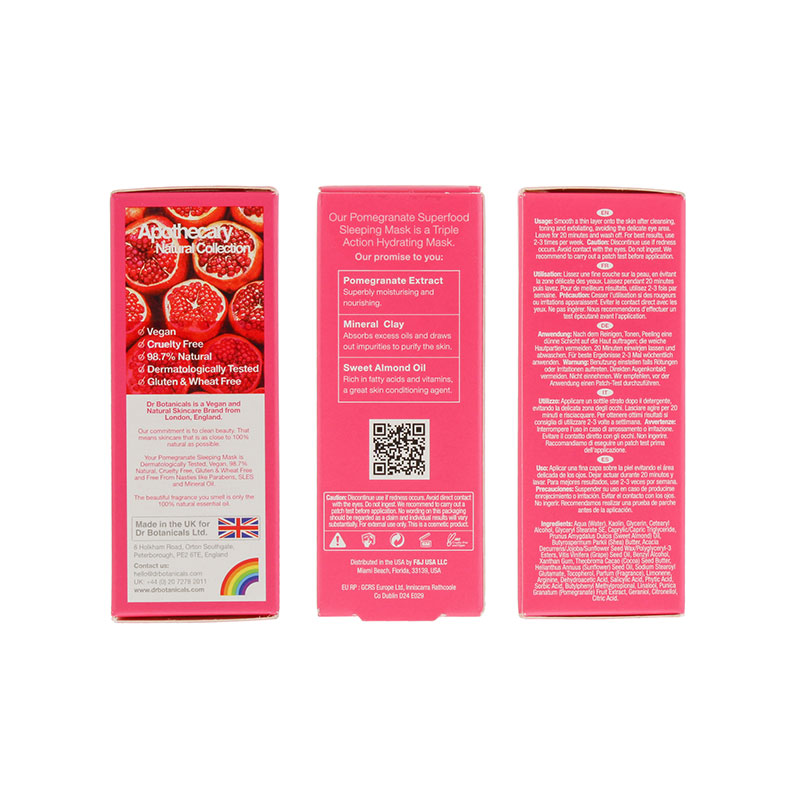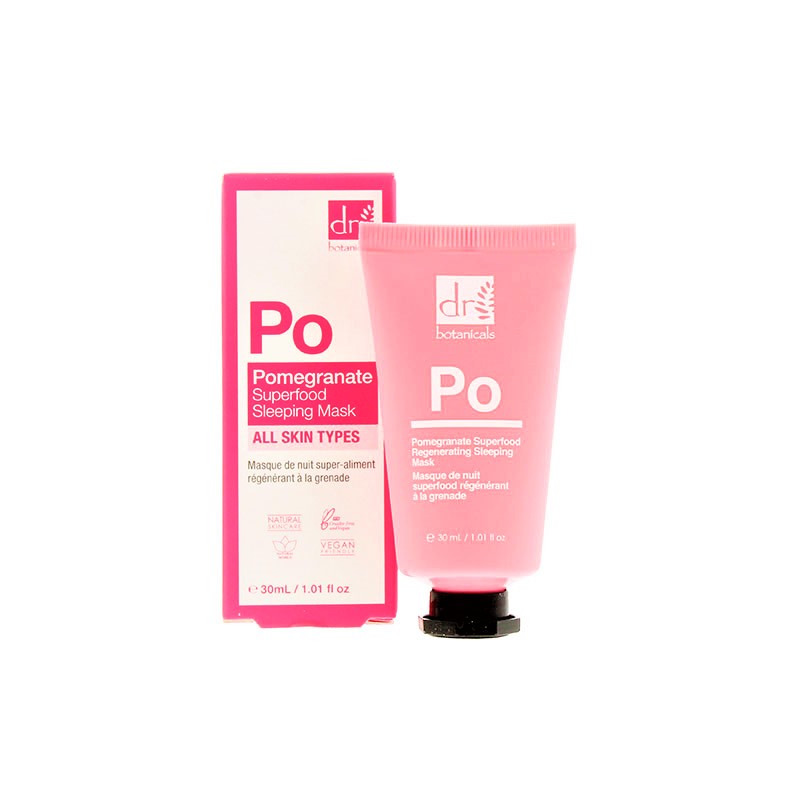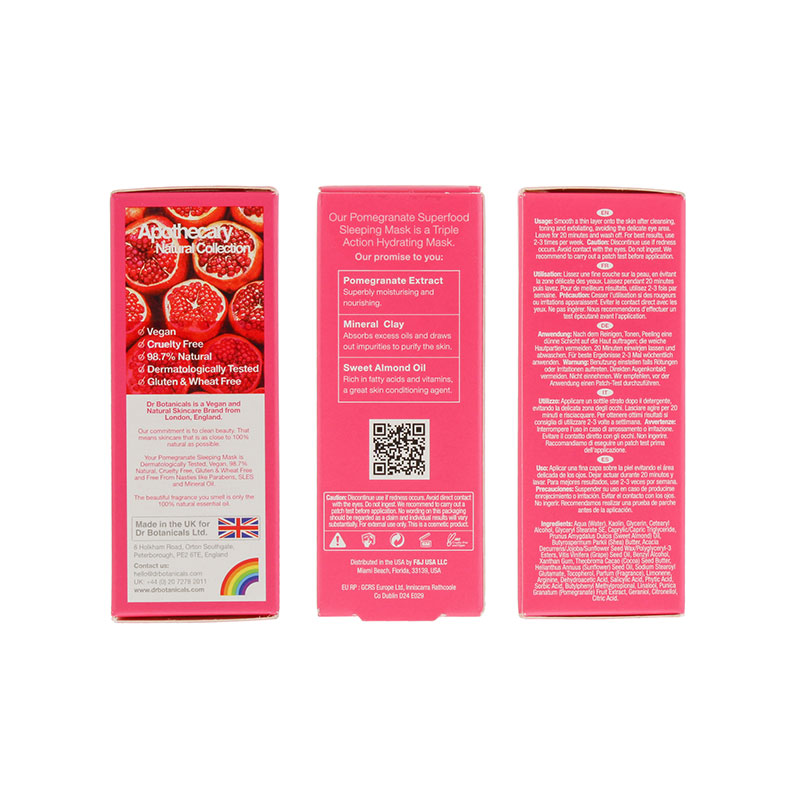 Dr. Botanicals PO Pomegranate Superfood Sleeping Face Mask 30ml
This sleeping mask is a perfect hydrating overnight treatment for thirsty dull skin.
Being rich in vitamin C and other antioxidants, pomegranate can help delay the signs of aging and brighten the skin overnight.
These antioxidants also fight skin inflammation and act as an antiseptic agent so can treat acne breakouts and dark spots.
Also enriched with coconut oil as a natural hydrating and soothing properties to truly moisturize overnight.
It is packed full of rich fatty acids to help promote the skin's natural oil barrier which is critical in keeping the skin hydrated, plumper and more youthful-looking.
Omega 3 fatty acids play an essential role in both the structure and the appearance of the skin.
Making it a perfect addition to your skincare routine.
Made in the UK.