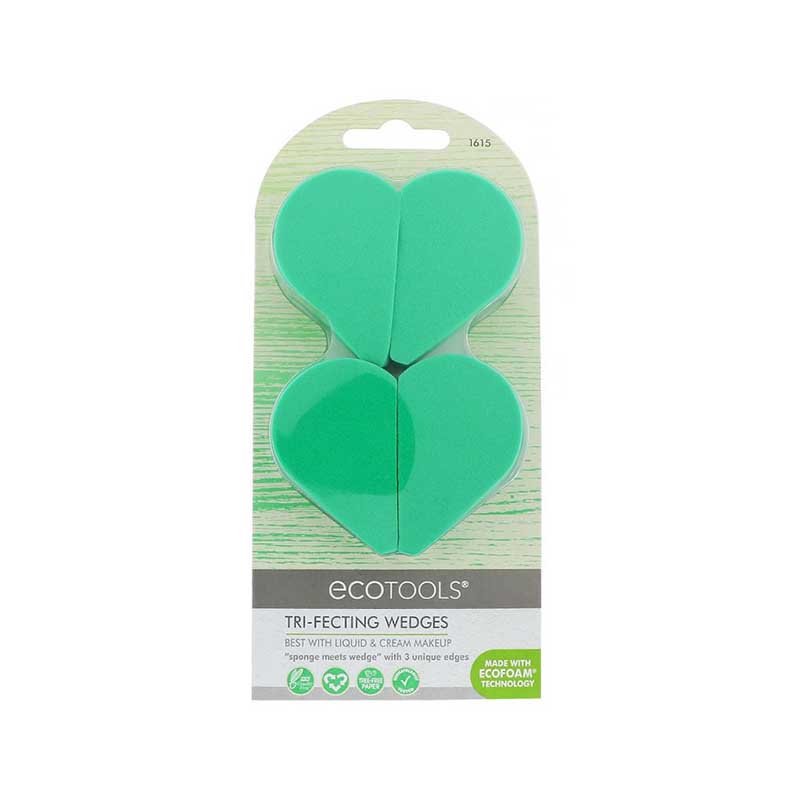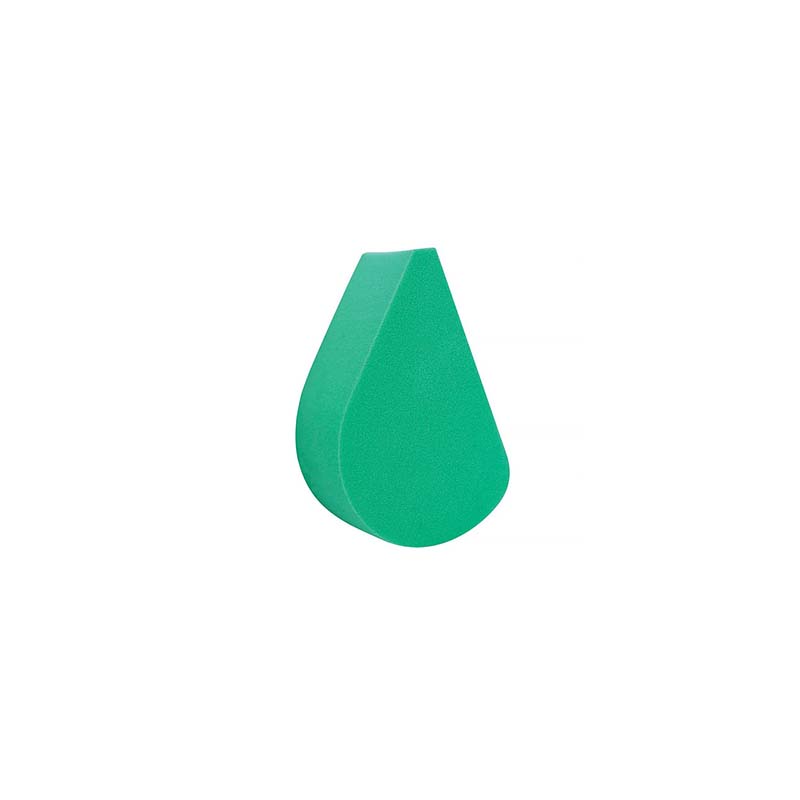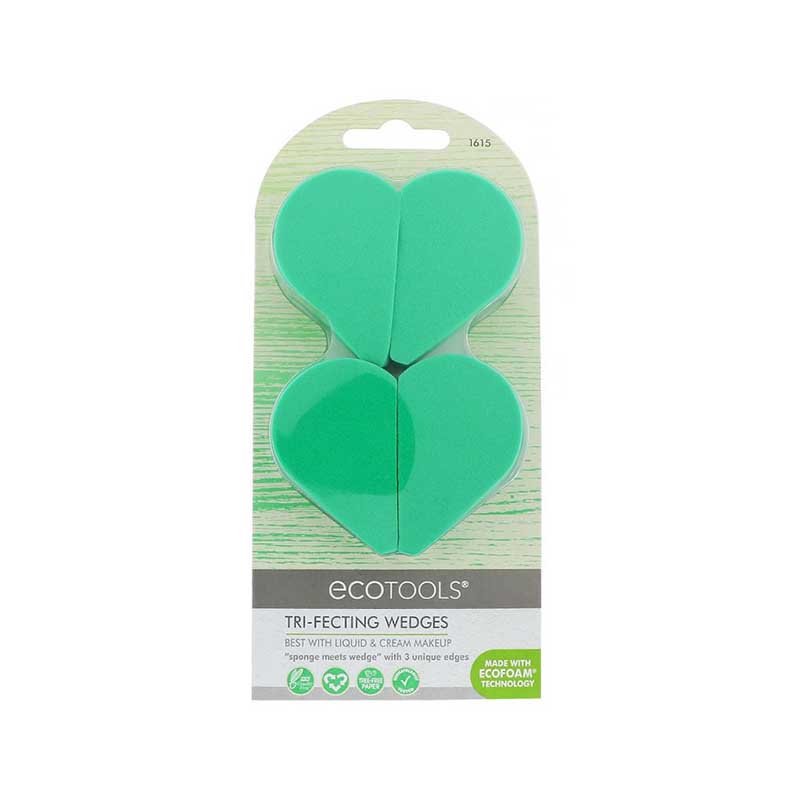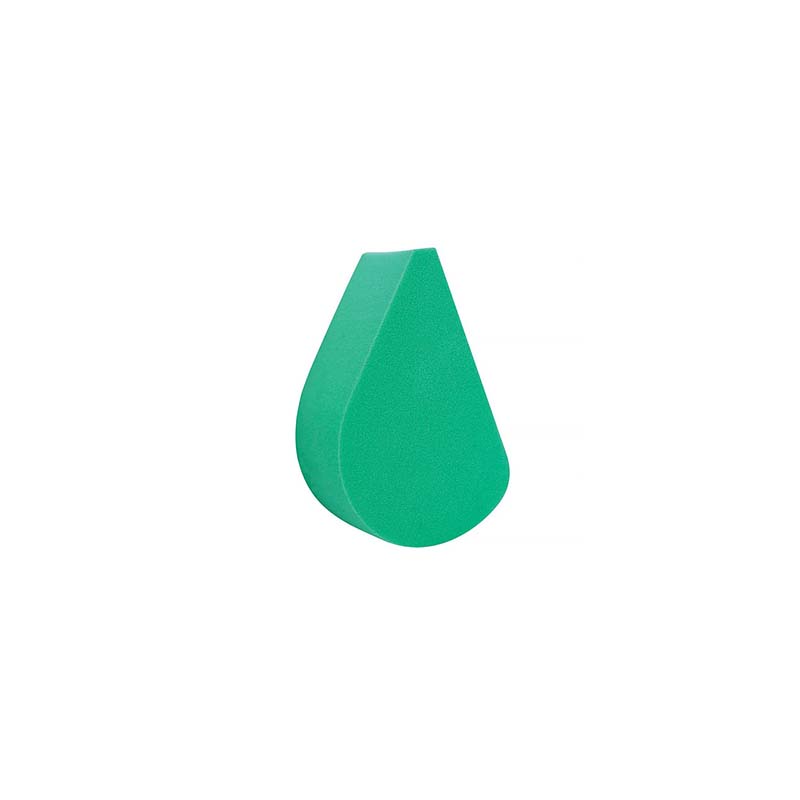 Ecotools Tri - Fecting Wedges (1615)
The TRI-FECTING WEDGES are a unique, multi tasking 3-in-1 tool that provide the flawless blending of a beauty sponge with the versatility of a wedge.
Three unique edges control application of liquid and cream makeup for natural-looking, streak-free results.
Includes 4 reusable wedges.
Use wedge wet or dry.
When using wet, squeeze excess water out until damp.
Gently roll, stipple or dab to blend product into skin.
Imported from UK.