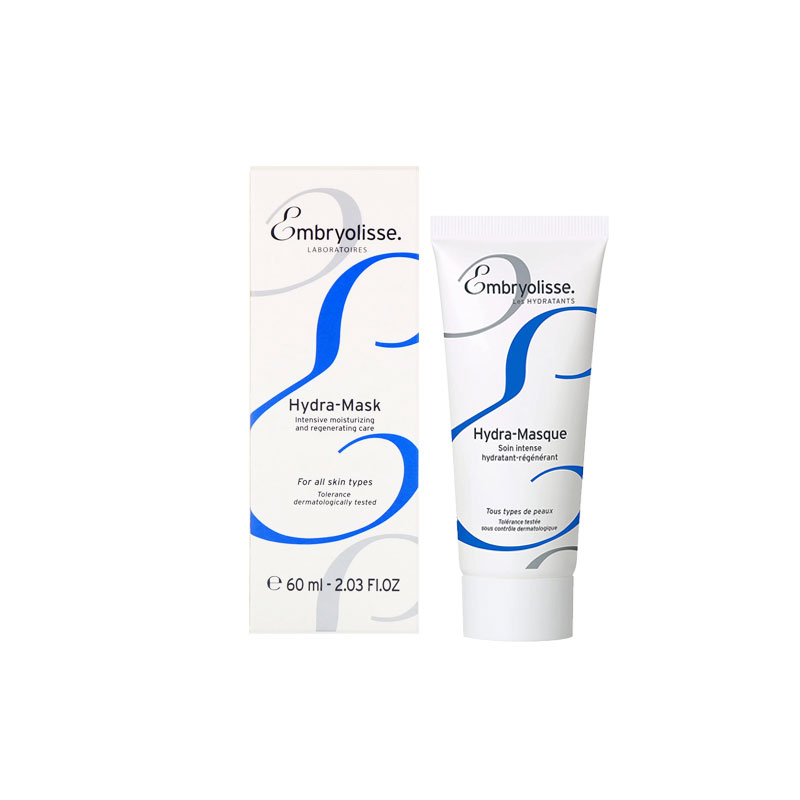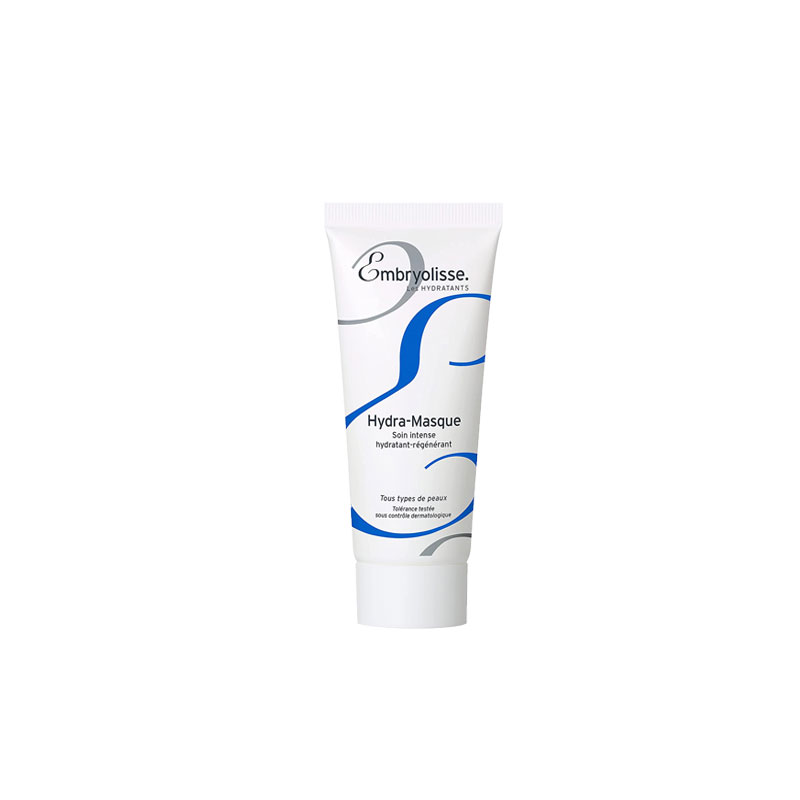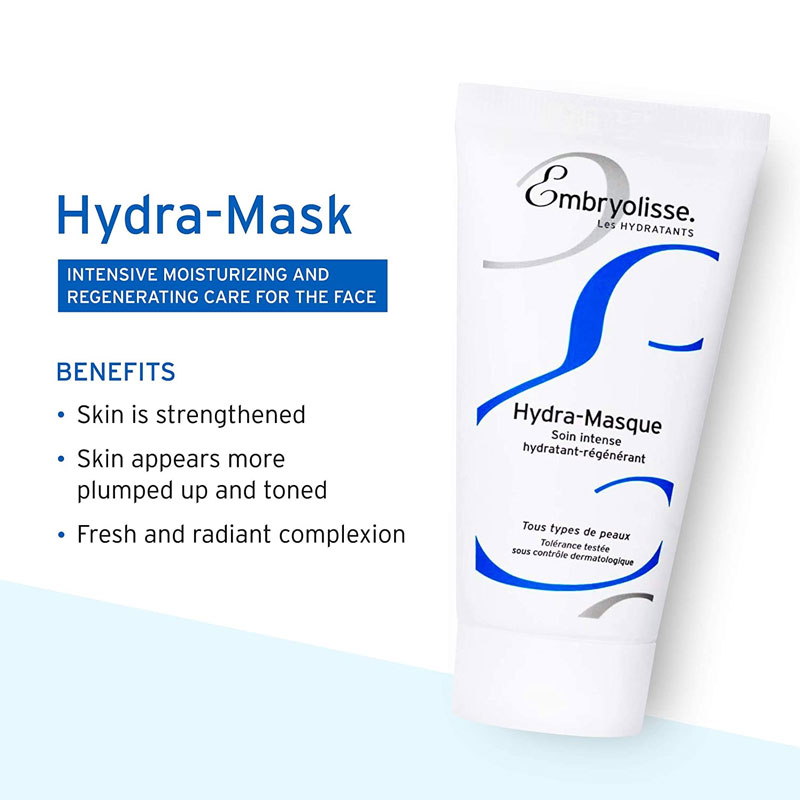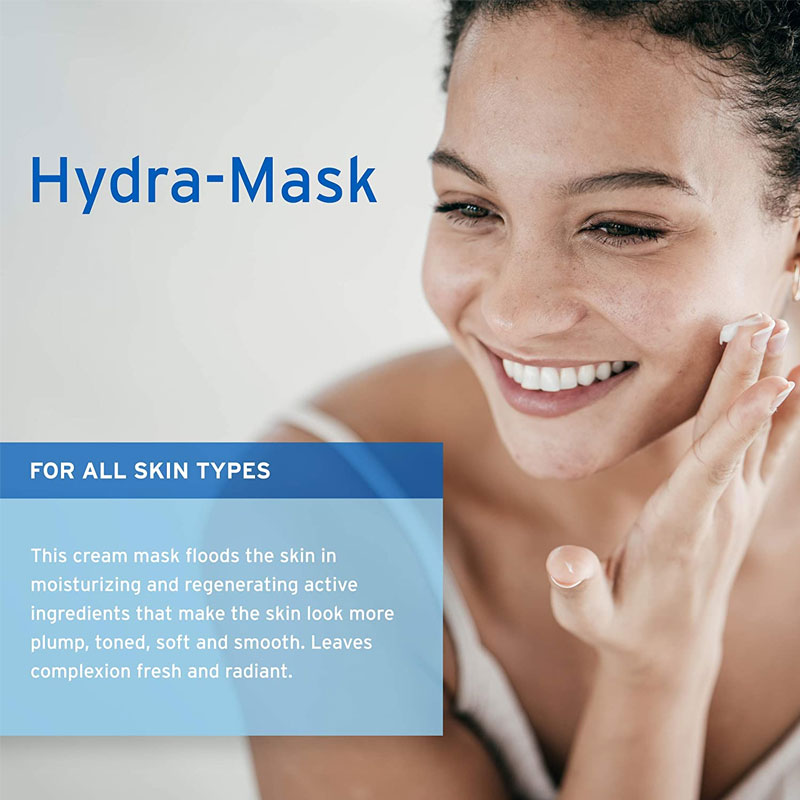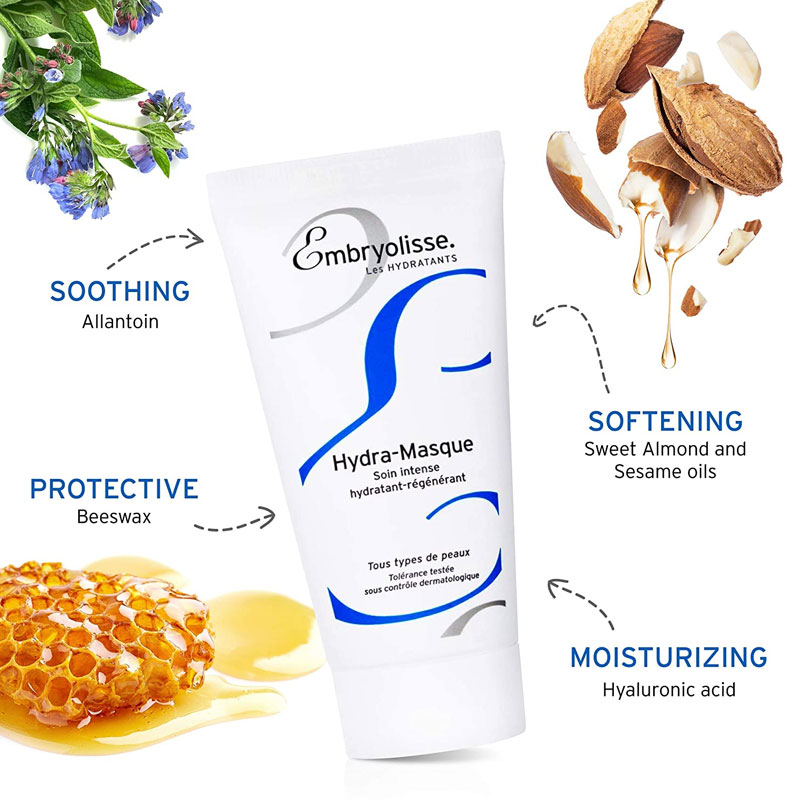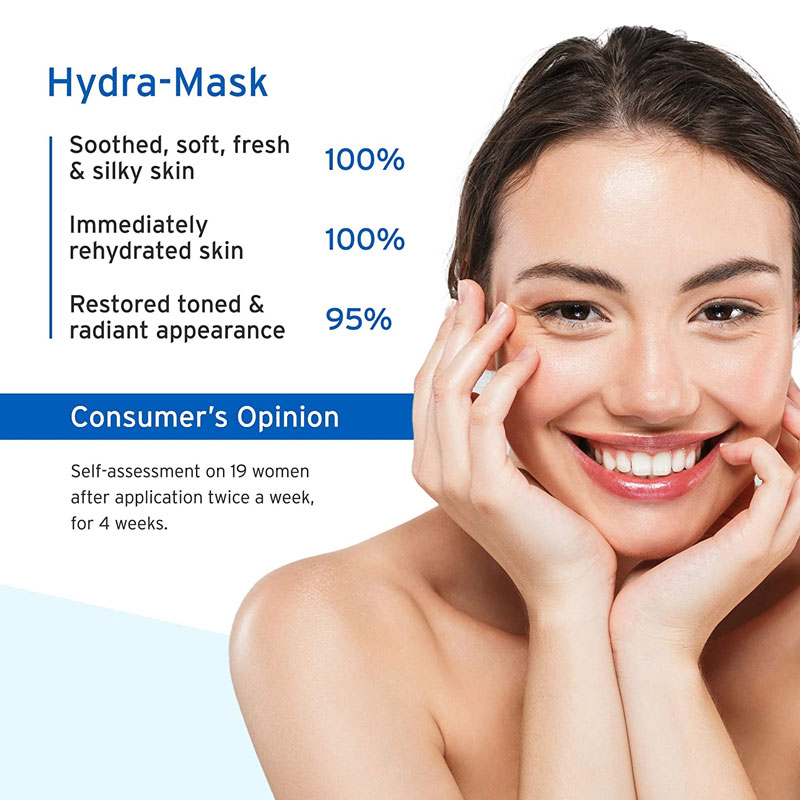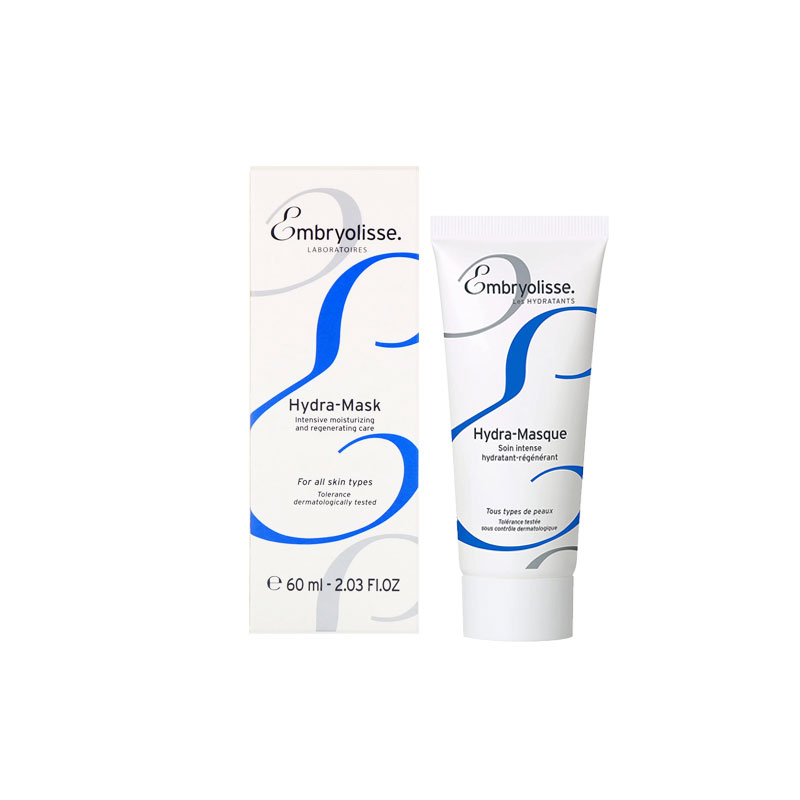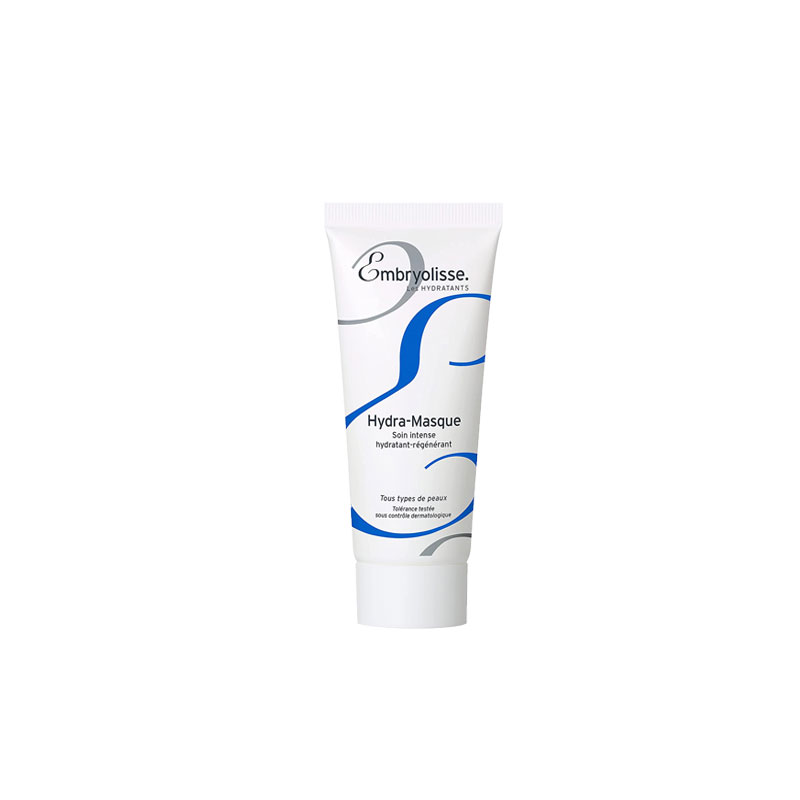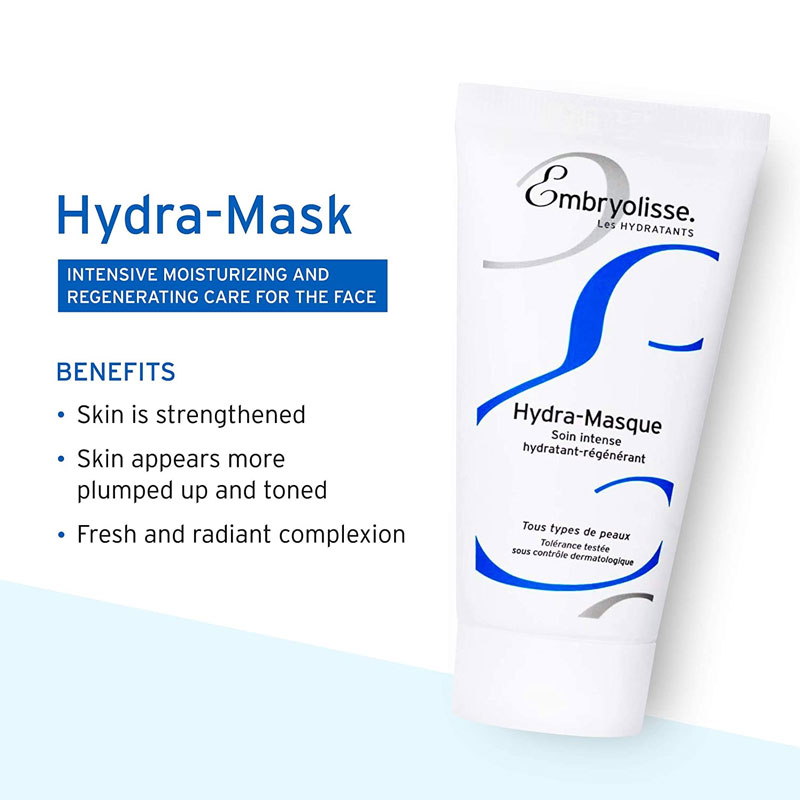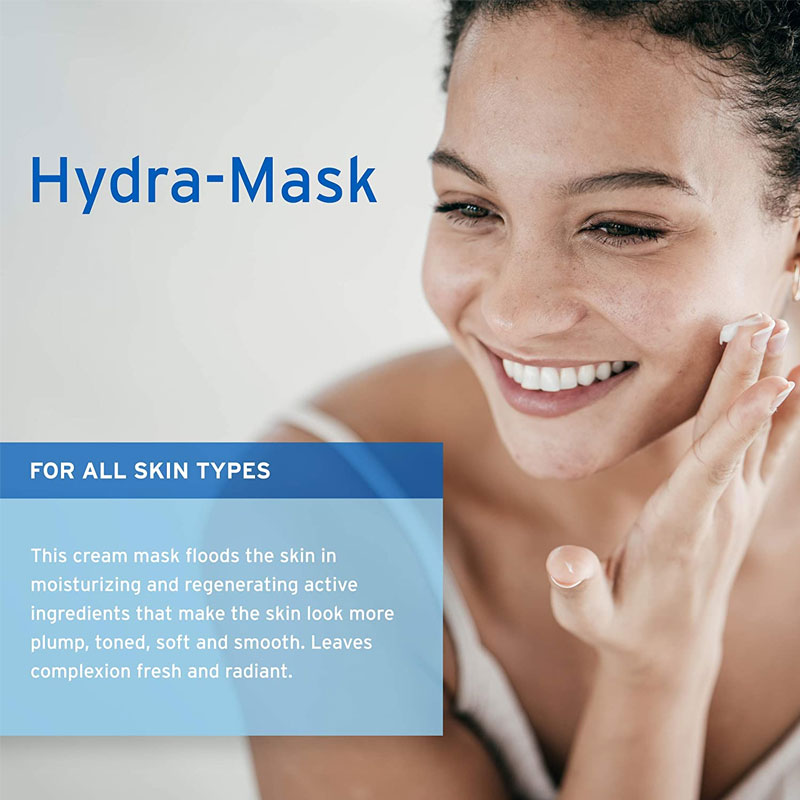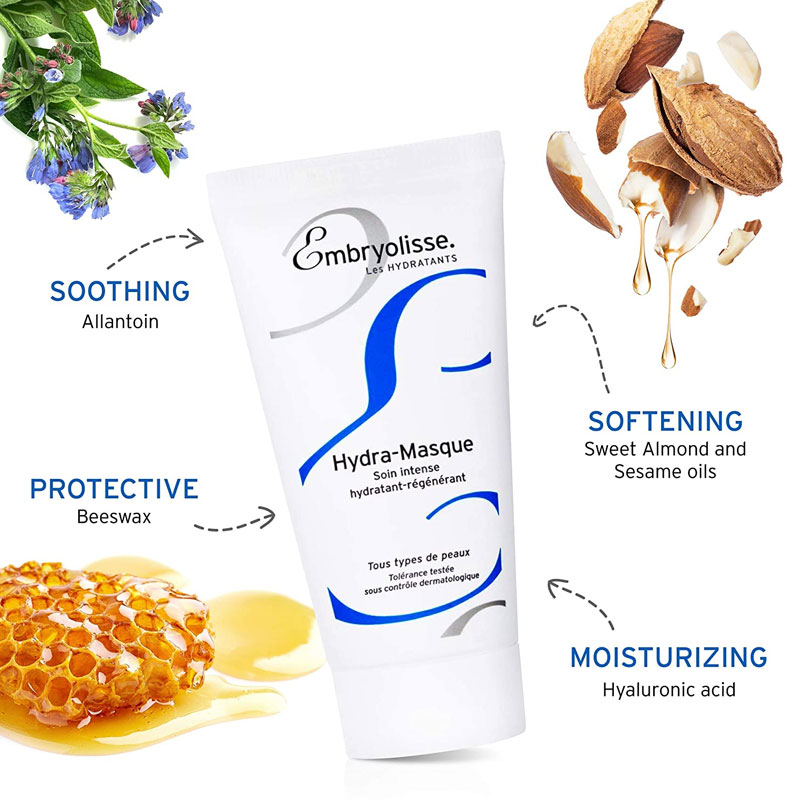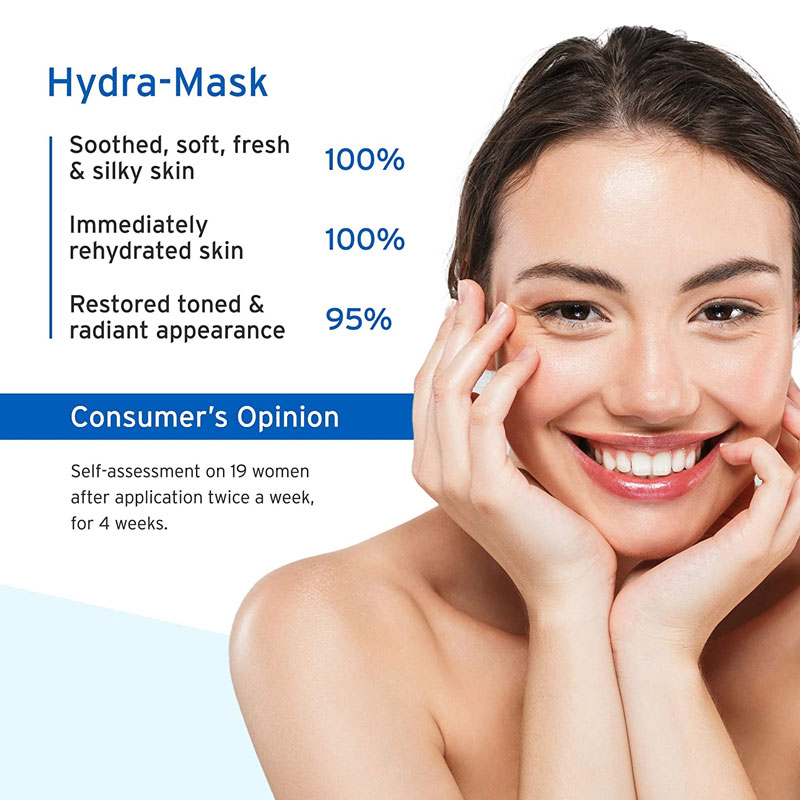 Embryolisse Moisturizers Hydra Mask 60ml
If your skin's in need of a moisture boost, this ultra-moisturising cream mask is just the ticket.
Bathing skin in hydrating and regenerating active ingredients, it will leave your complexion smooth, soft and plump in mere minutes.
Hydrating extraordinaire hyaluronic acid attracts moisture from the atmosphere to enhance moisture levels, helped along by natural plant oils (sesame and sweet almond oils) and vitamins (A, E and F) that regenerate your skin's natural barrier and maintain an optimal level of hydration.
After just 15 minutes, your face will feel soft, smooth and fresh, while looking plump, youthful and radiant.
Made in France.