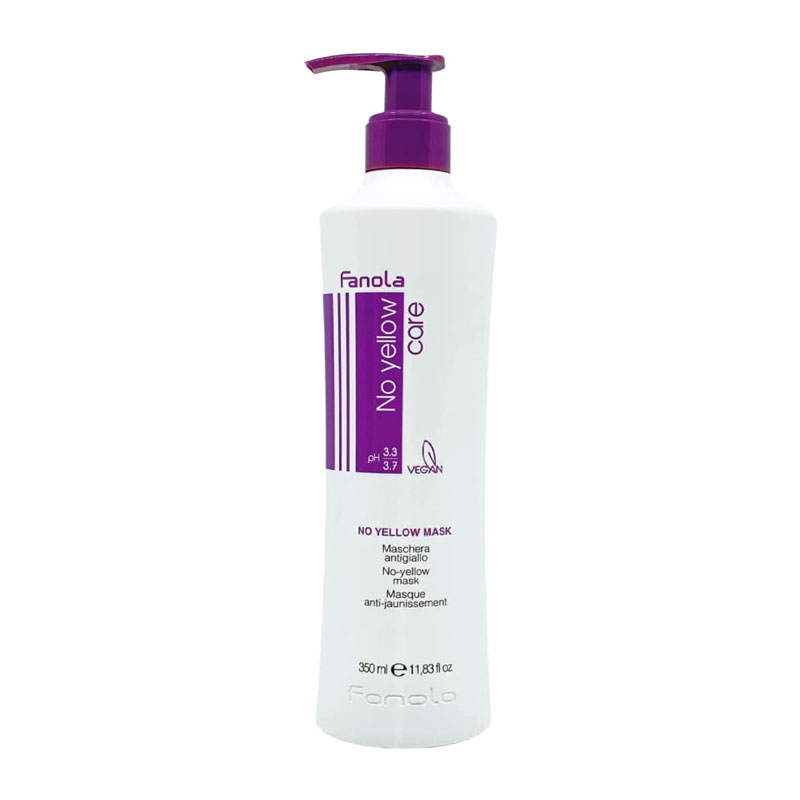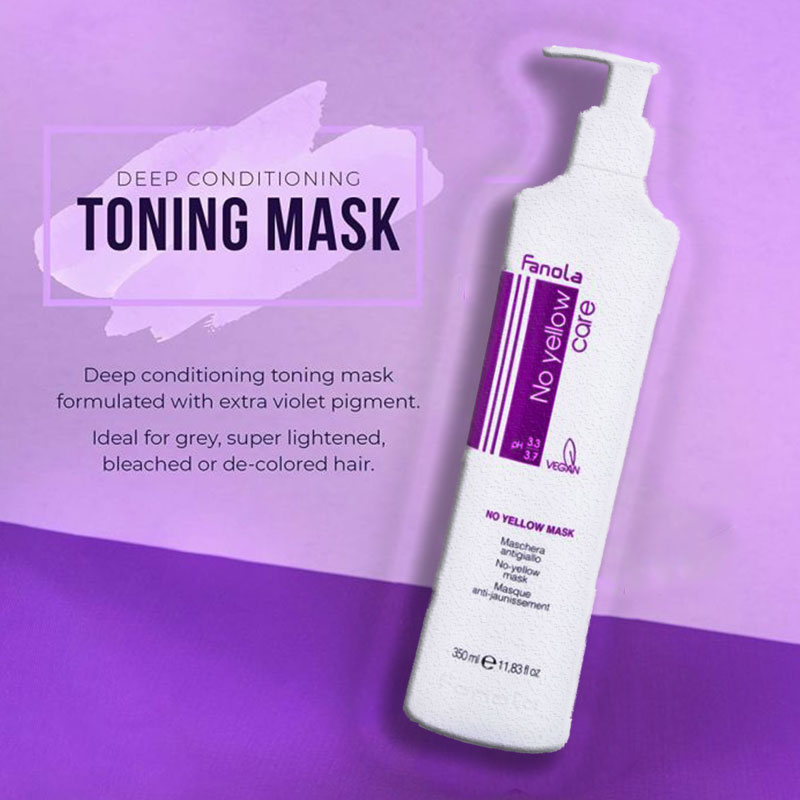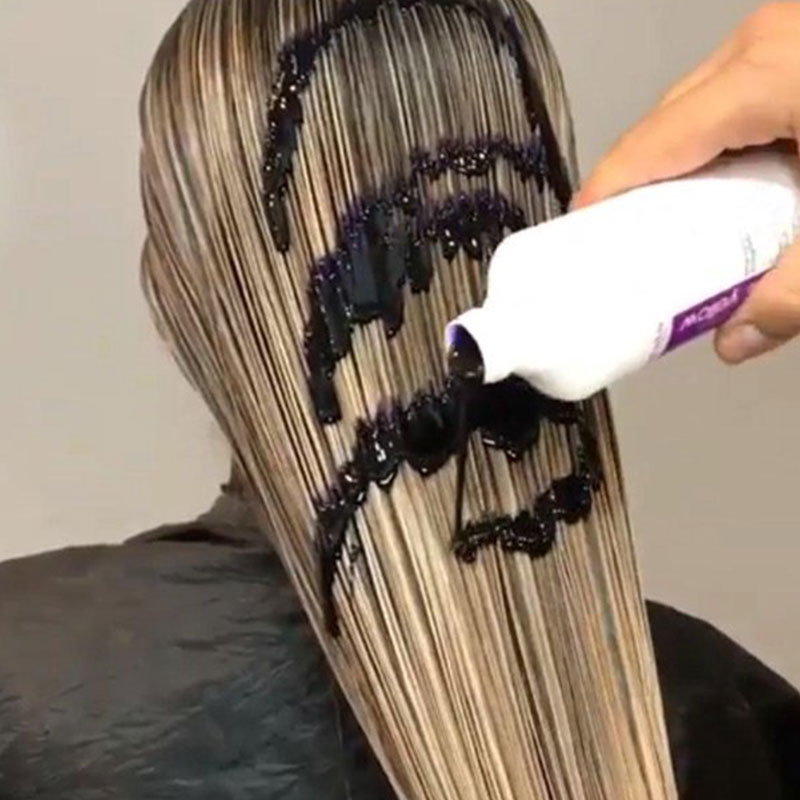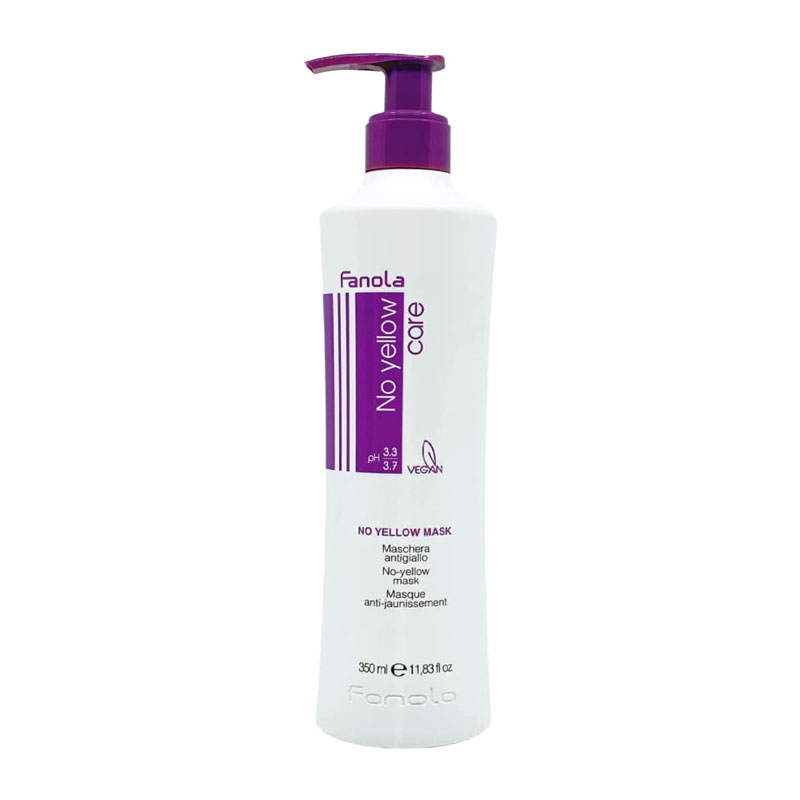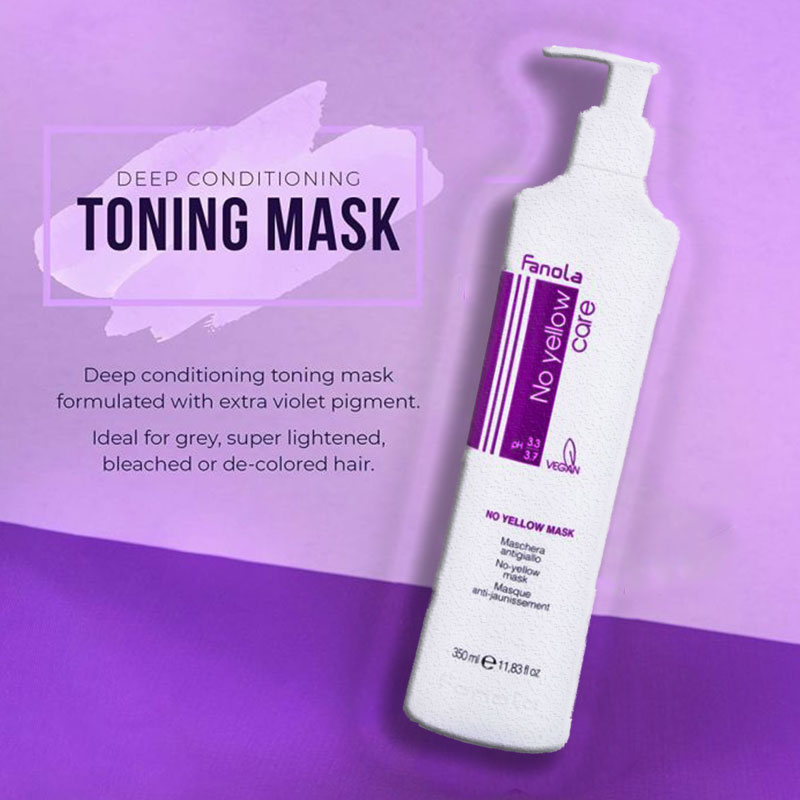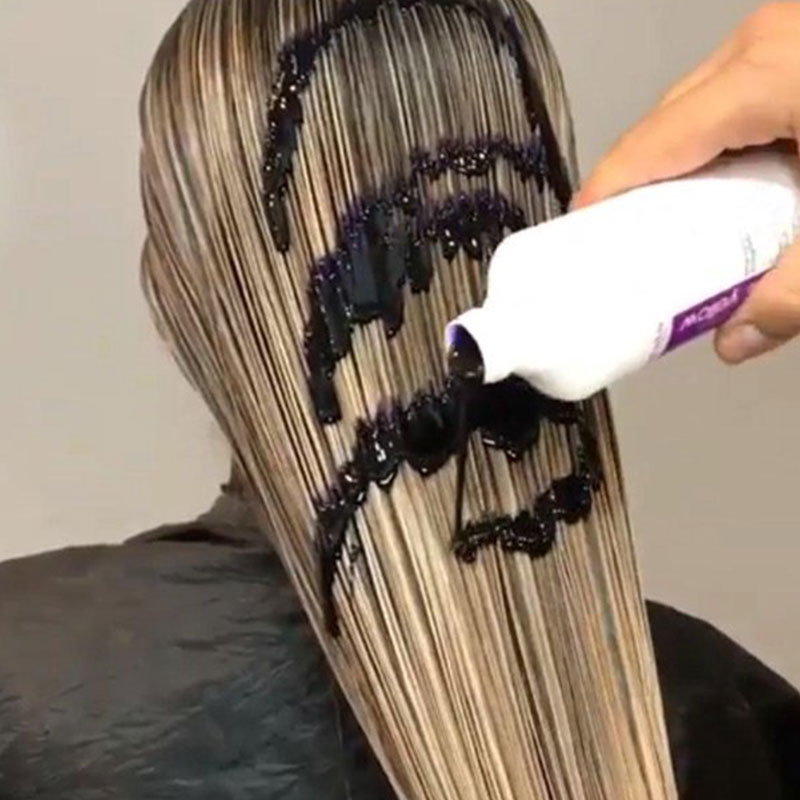 Fanola No Yellow Care Mask 350ml
Fanola's No Yellow Mask is made to pair with the No Yellow Shampoo.
The mask is created as an after-care regimen to restore health and vitality to the hair.
The mask is suitable for bleached, blonde, streaked or grey hair.
It is formulated with special violet pigment that gives a fleeting silver result.
The acid pH of the mask seals the cuticle and creates a protective violet film on the hair that rejects yellow reflections.
Enriched with extracts of Pressed Grape and Silk Proteins.
The mask is highly conditioning to make hair nourished, hydrated and soft.
Made in Italy.