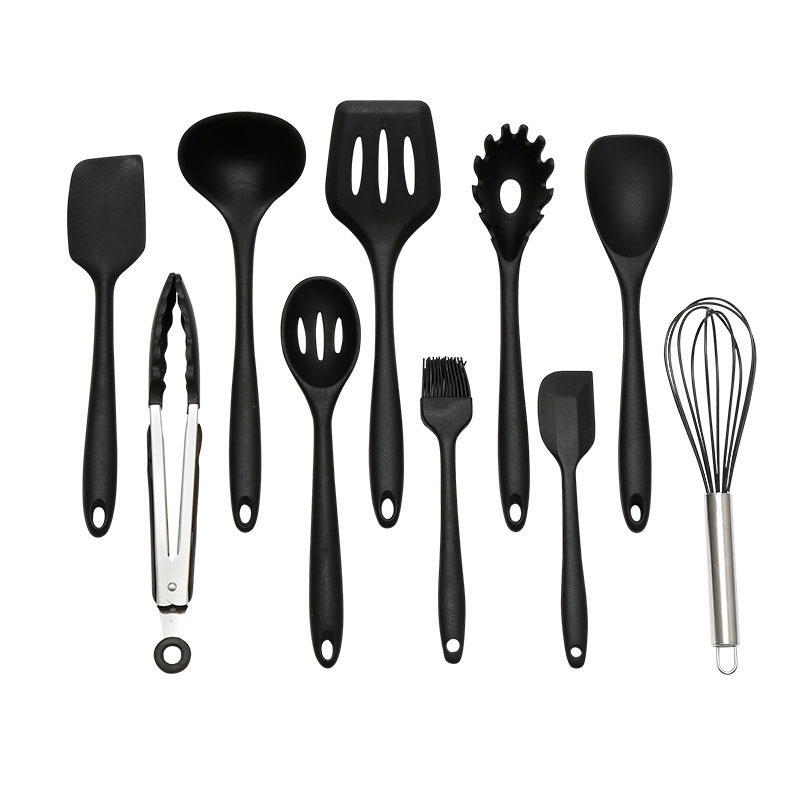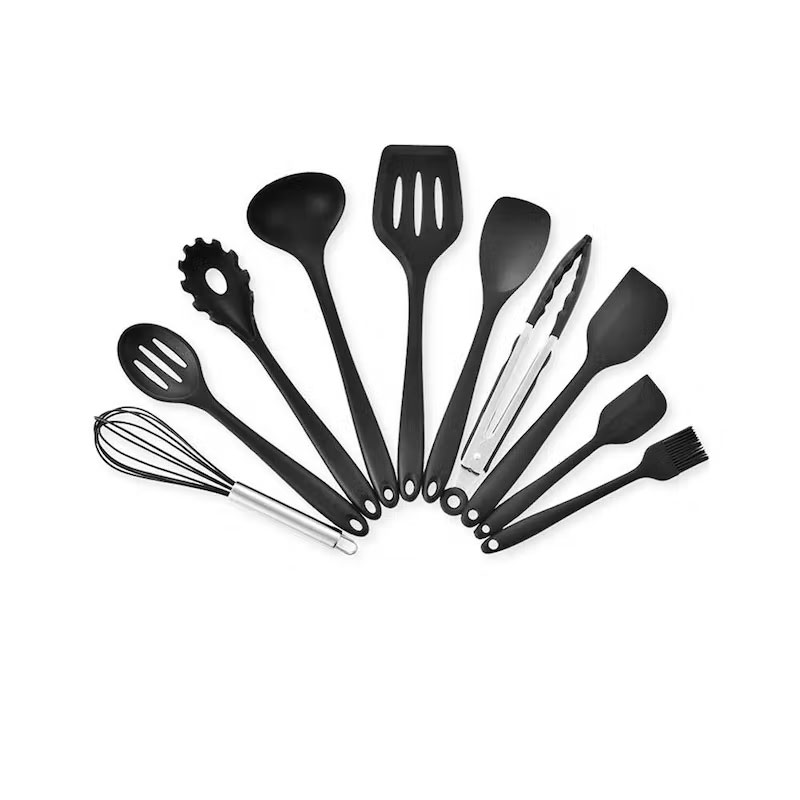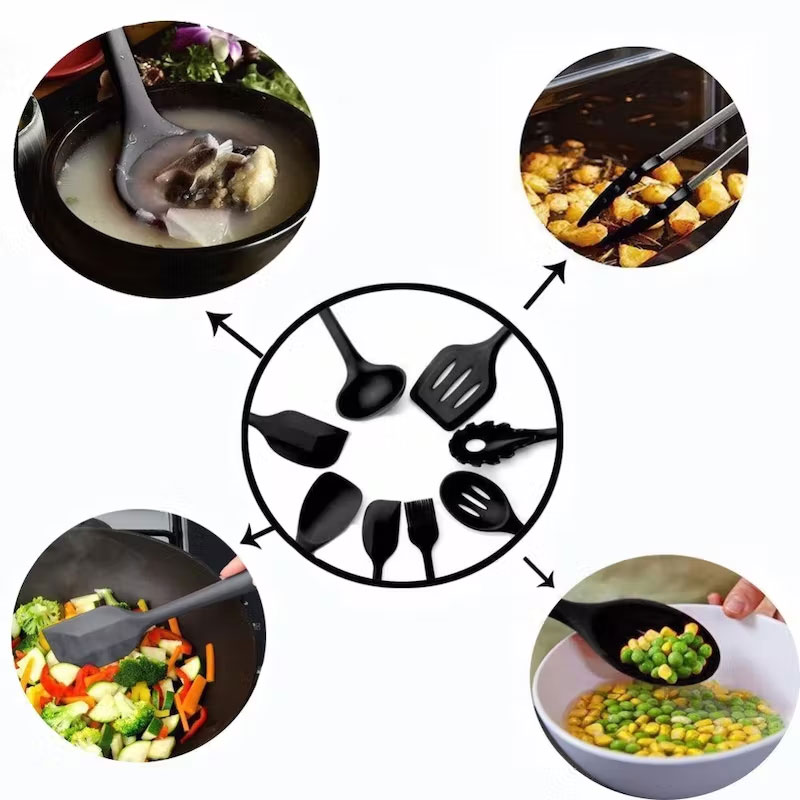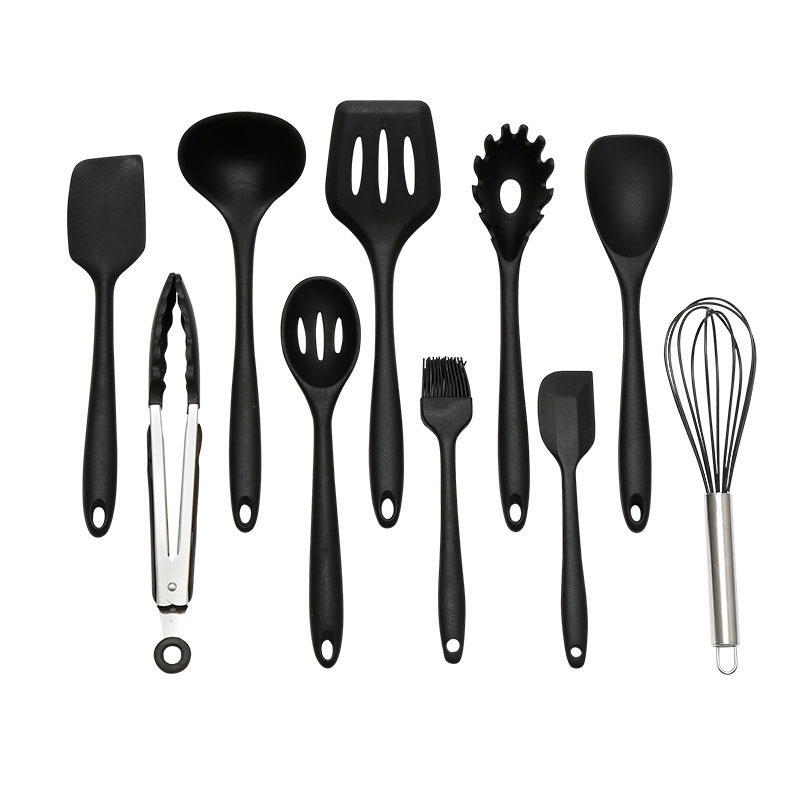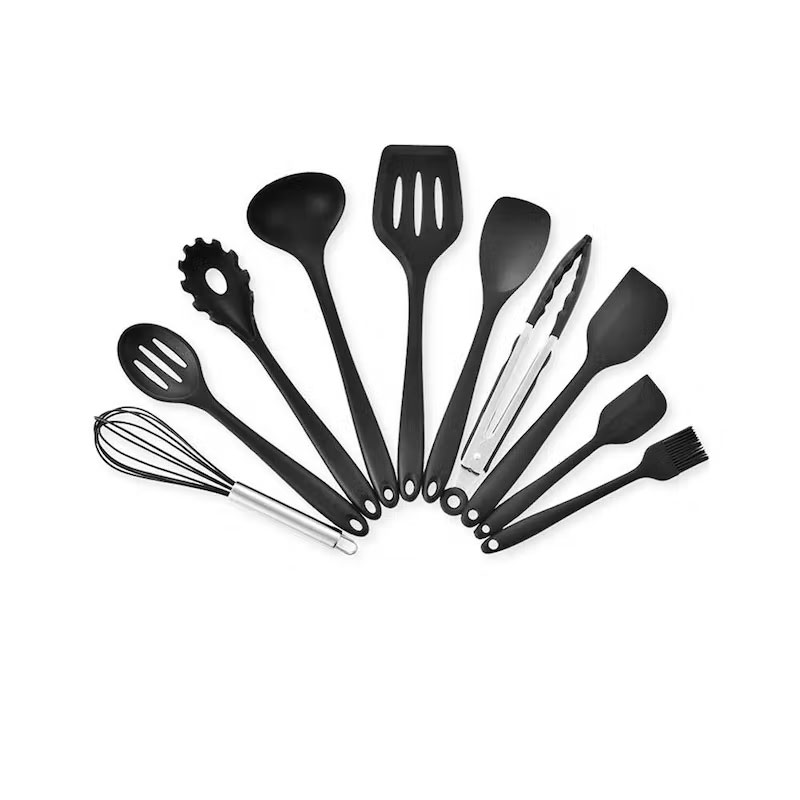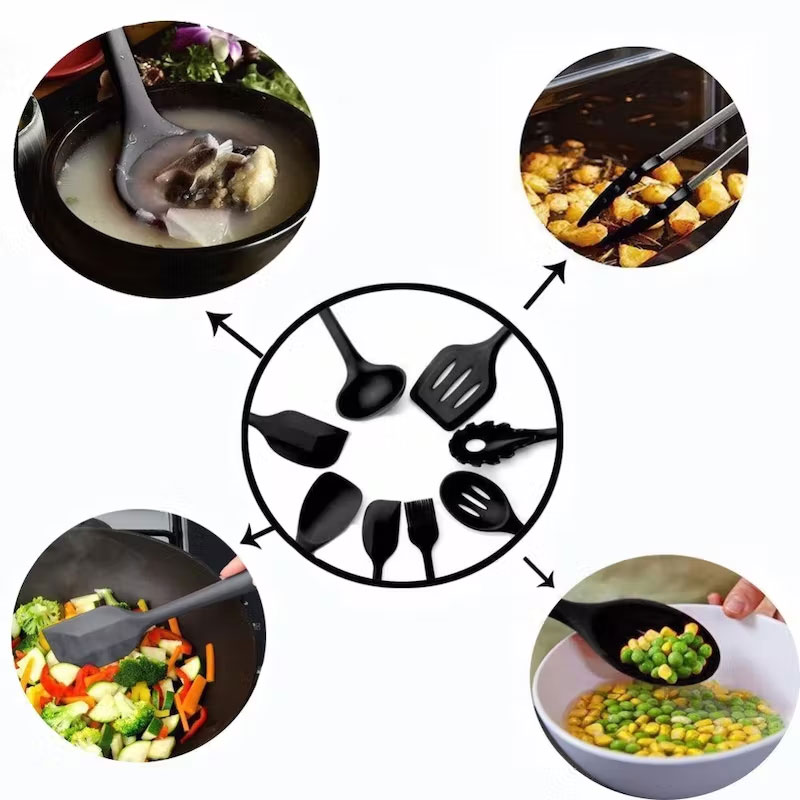 Food Grade Silicon Kitchen Utensils 10pcs
Food grade silicone material allows you to contact food without worry, and is resistant to high temperatures.
The color of the entire product is lightweight and soft.
The kitchen series suits meet various cooking needs.
Easy to clean, easy to maintain, and can not be used for a long time.
Set is packed in a beautiful carton.
Made In P.R.C.