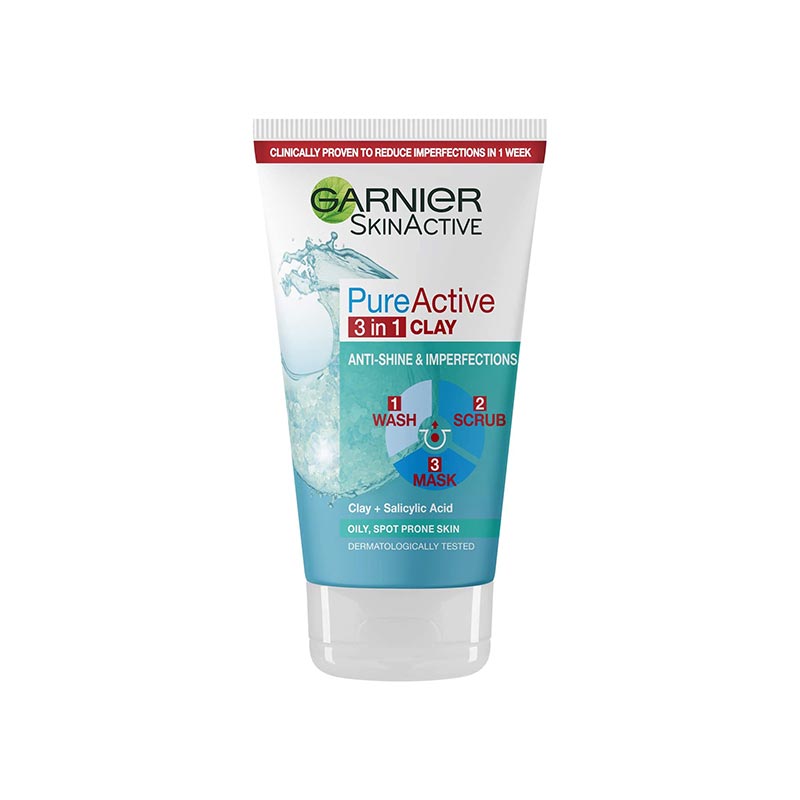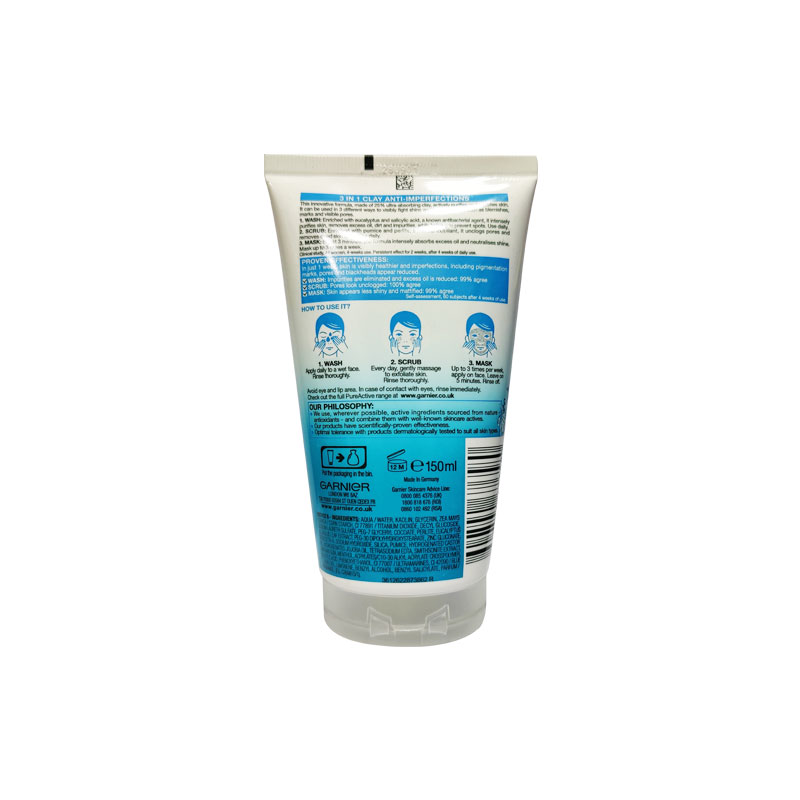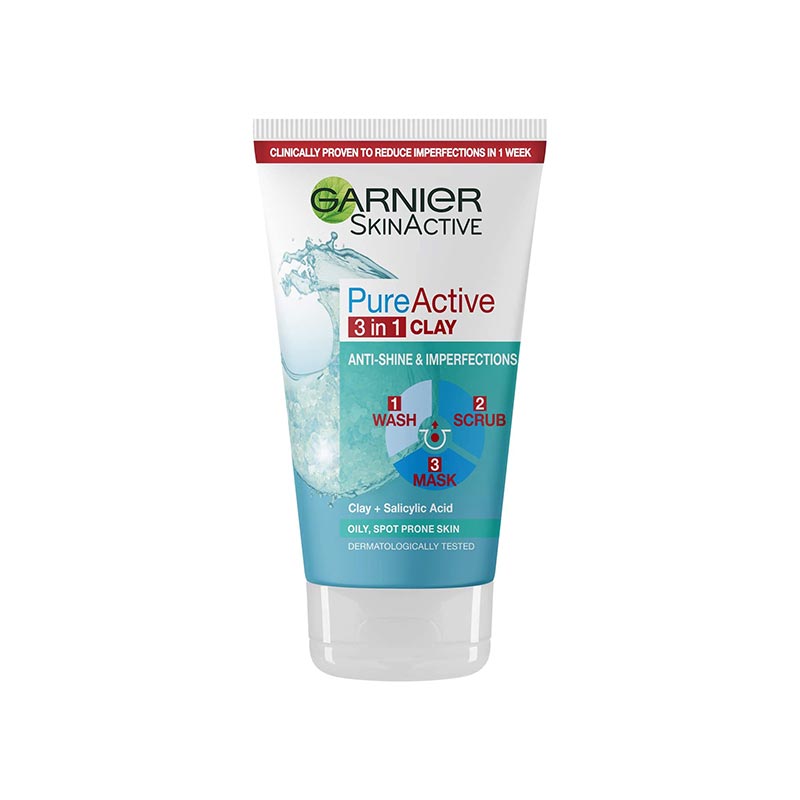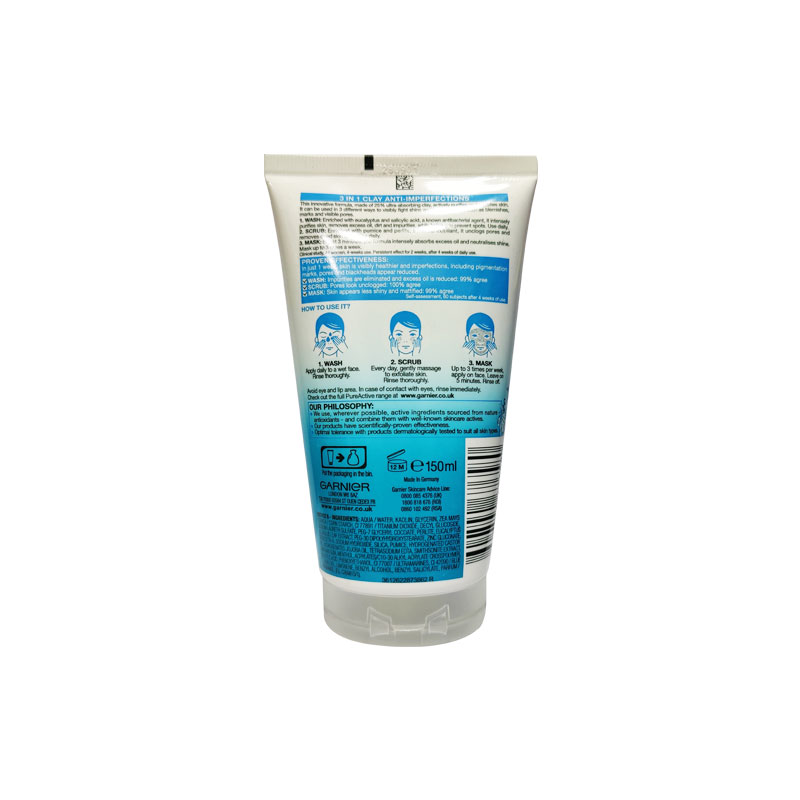 Garnier Skin Active Pure Active 3 In 1 Clay Mask Scrub Wash 150ml
Eliminates excess sebum, unclogs pores and evens skin tone for clearer skin that lasts.
Used for a wash, scrub and a mask.
Contains salicylic acid, mineral complex, zinc, pumice and white clay.
Triple mineral action, anti-imperfections.
Tested on imperfection prone skin.
Made in Germany.