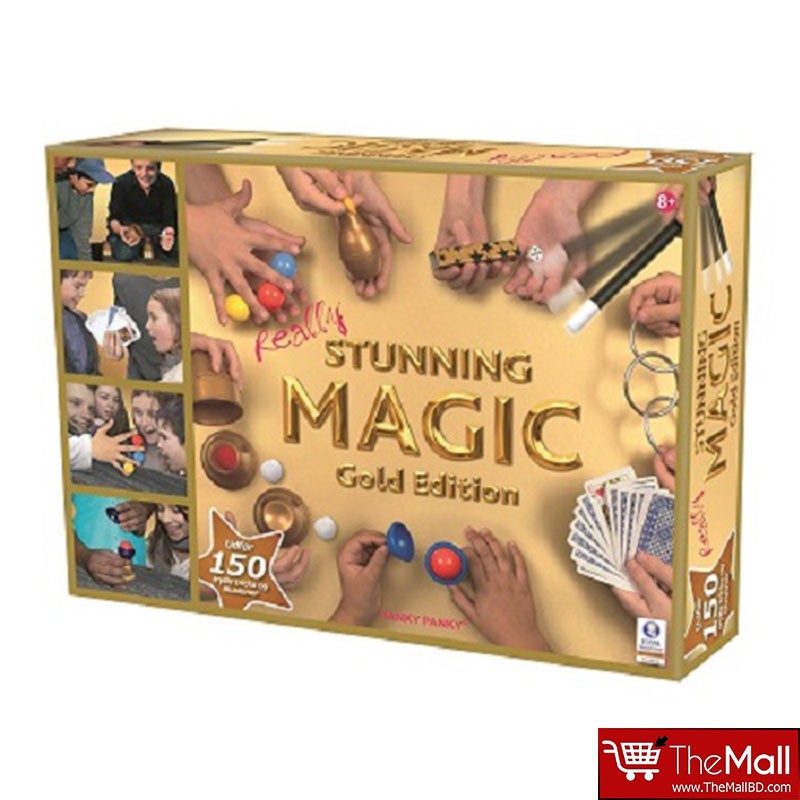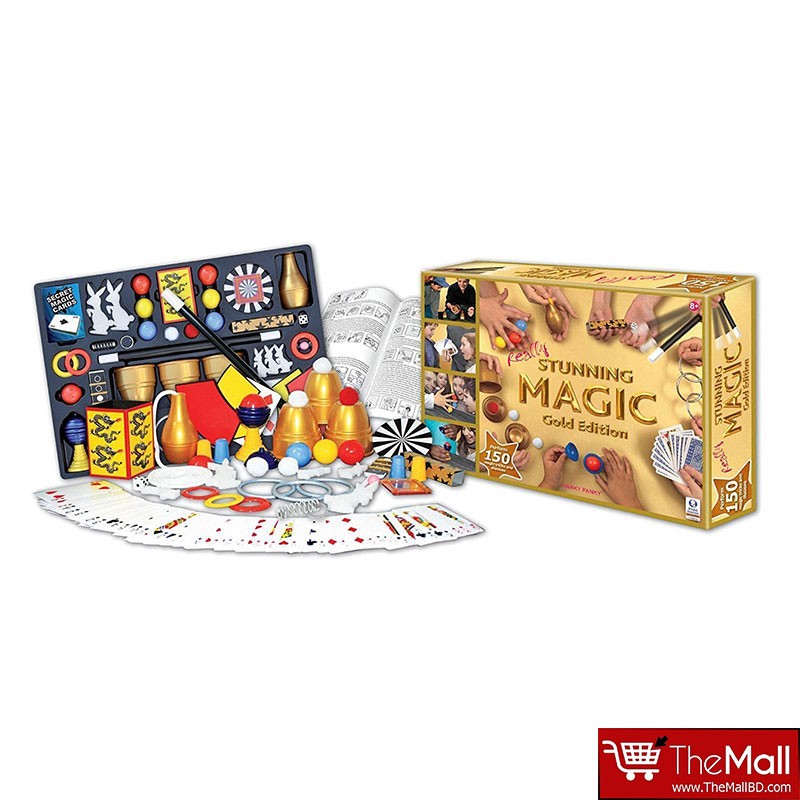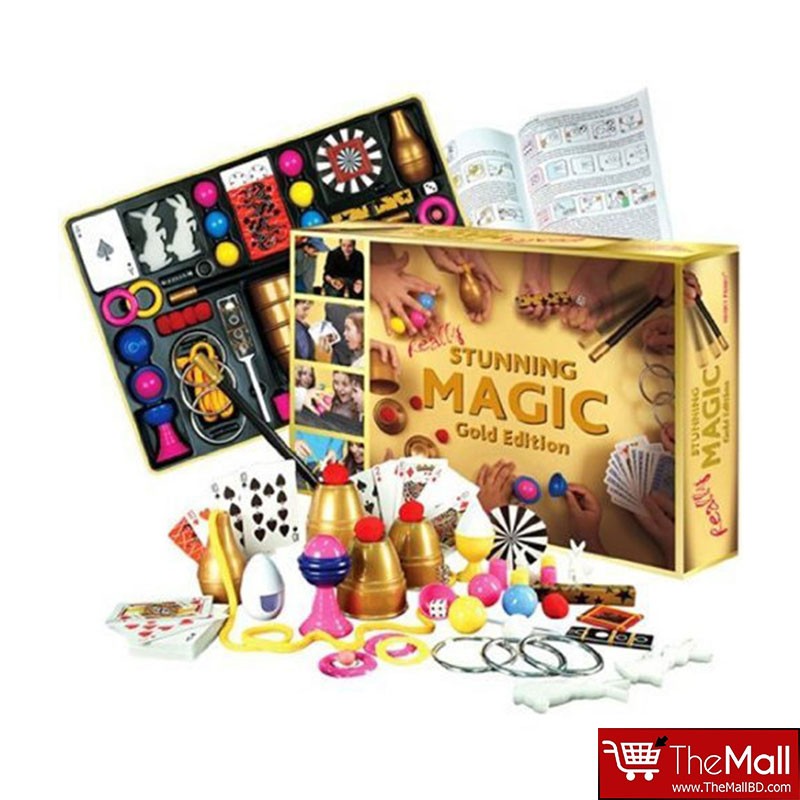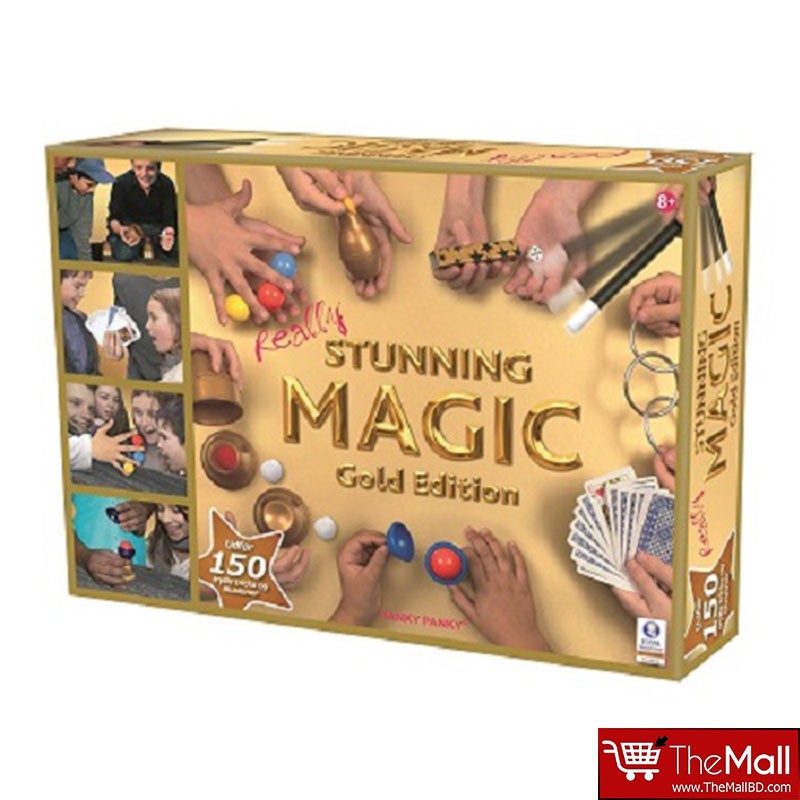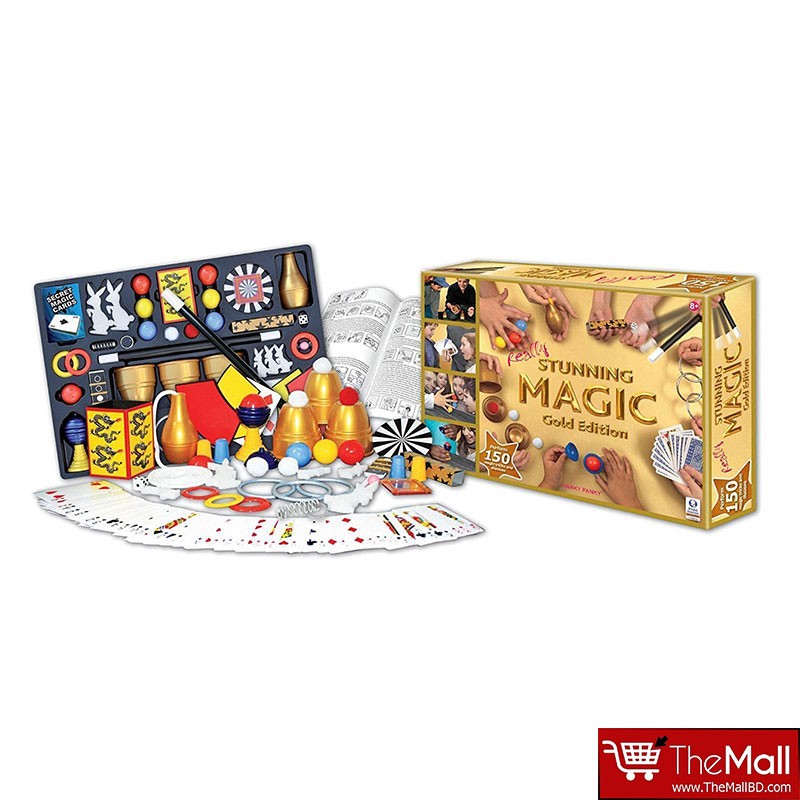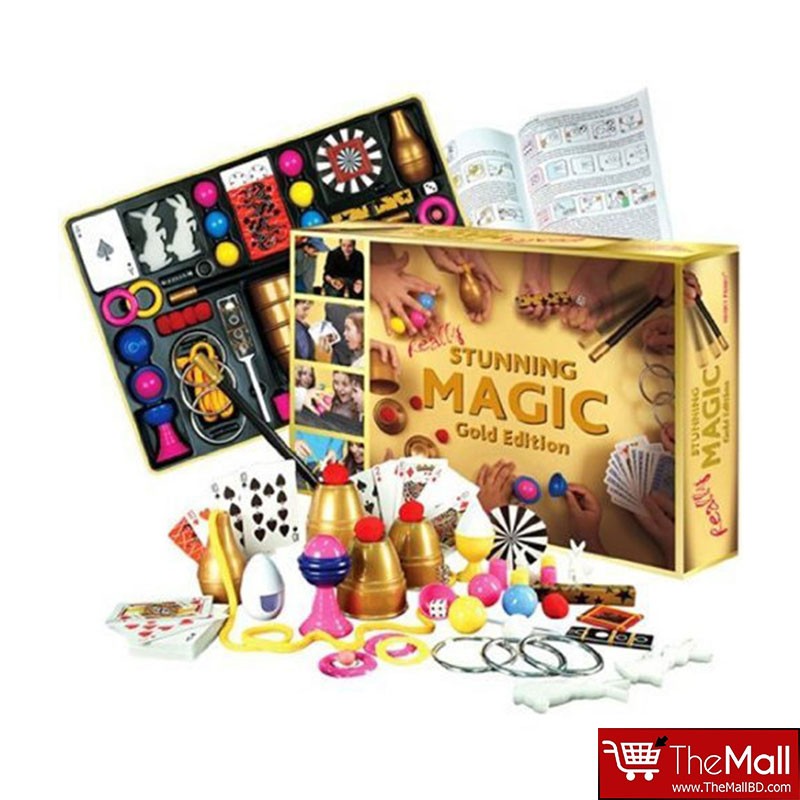 Hanky Panky Really Stunning 150 Magic Gold Edition
The highest quality props and easy-to-follow instructions for 150 amazing magic tricks and illusions are ideal for aspiring magicians.
For ages 8 and up.
Perform like a pro; Gold Edition includes a magic wand, playing cards, linking rings, magic mirror, cups and balls, dice and much, much more.
Some of the world's top magicians have collaborated with Hanky Panky to create quality magic sets with carefully selected tricks and stunning effects.
Magic sets are a wonderful tool for promoting a child's self-confidence, eye-hand coordination and presentation skills.
Hanky Panky is distributed Pierre Belvedere, whose presentation of educational toys is designed to promote imaginative play.
Made in Thailand.