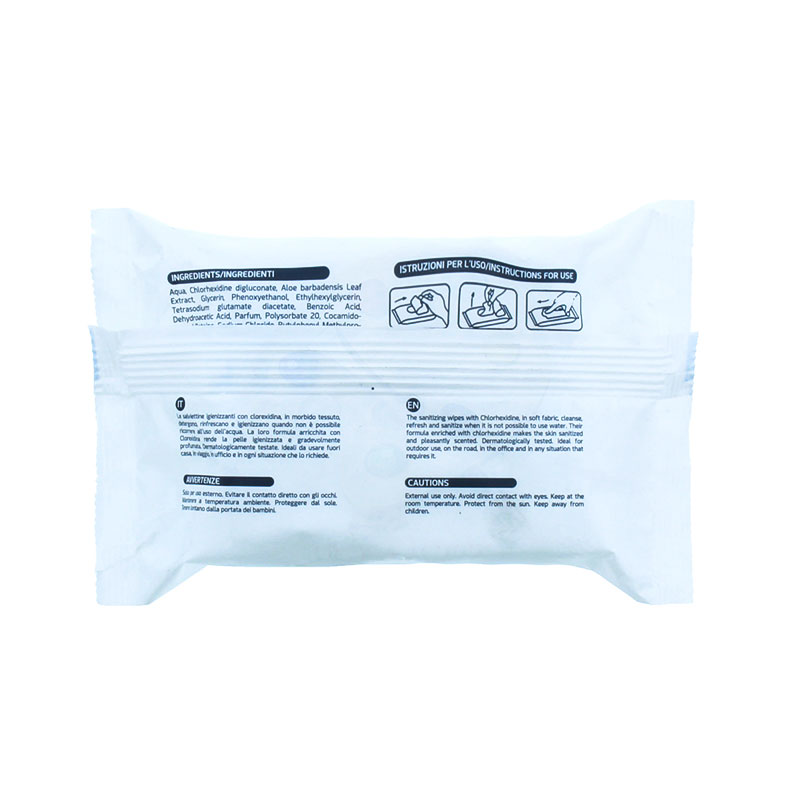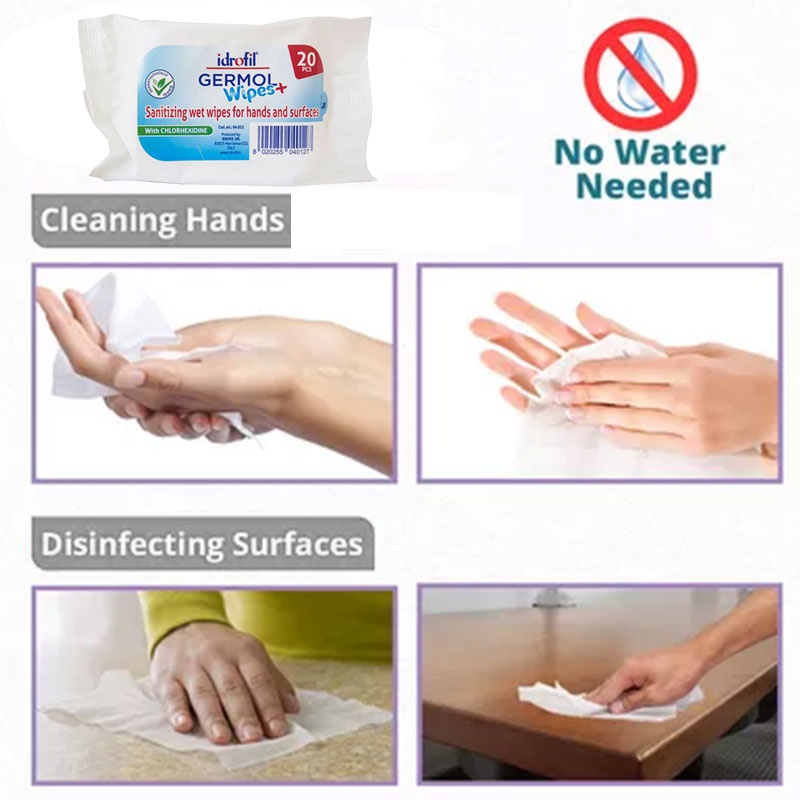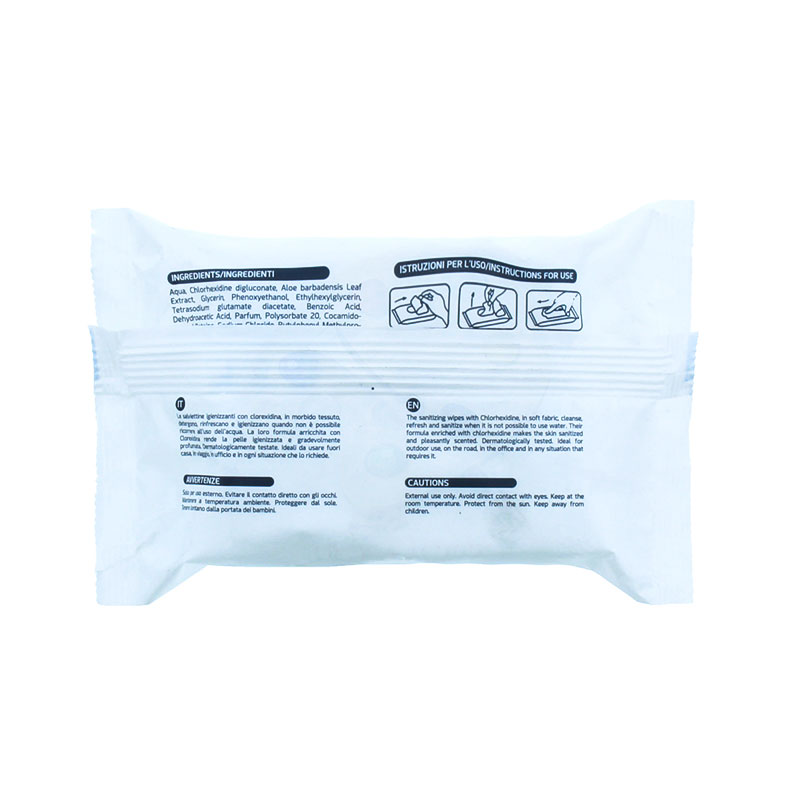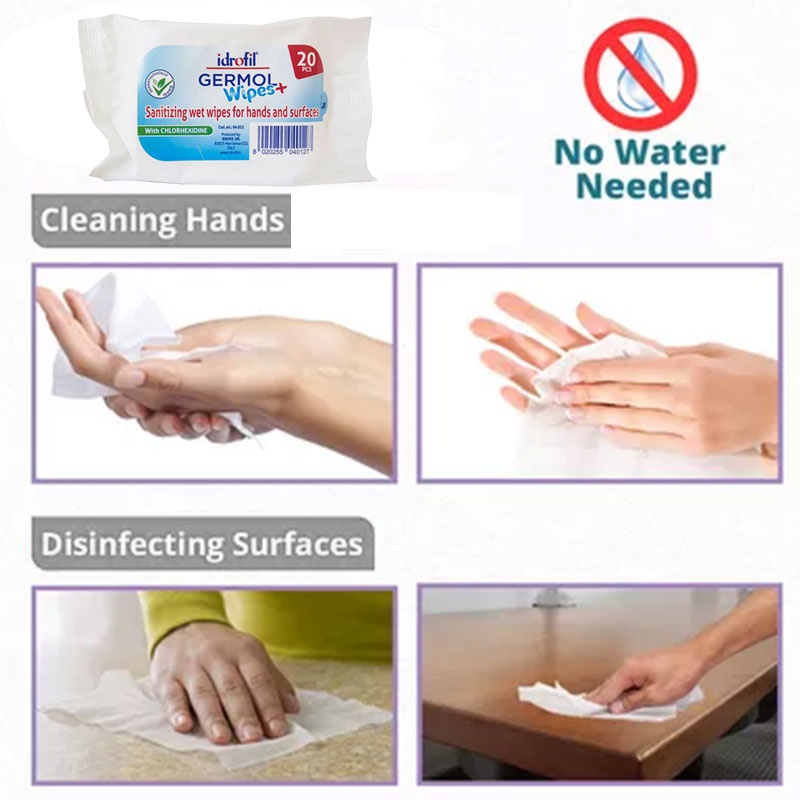 Idrofil Germol Sanitizing Wet Wipes For Hands And Surfaces - 20pcs
Expire Date: 04 June 2023.
Easily maintain hygiene wherever you go with these sanitising pocket wipes that can be used for both hands and surfaces.
They contain chlorhexidine to help kill germs and come in a handy pack of 20, making them ideal for travelling.
Pack of 20 wipes.
Made in Italy.