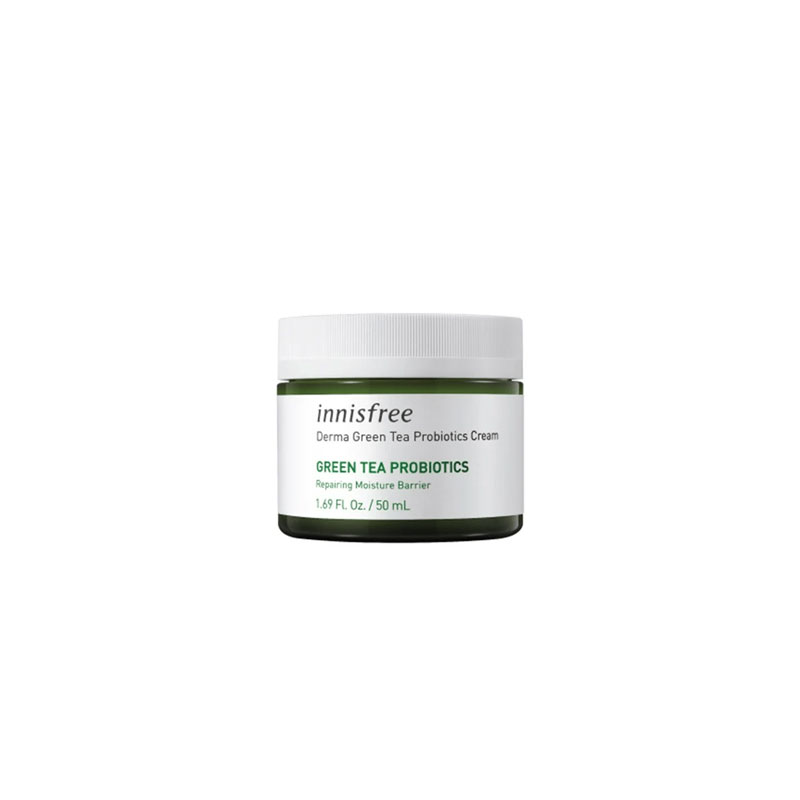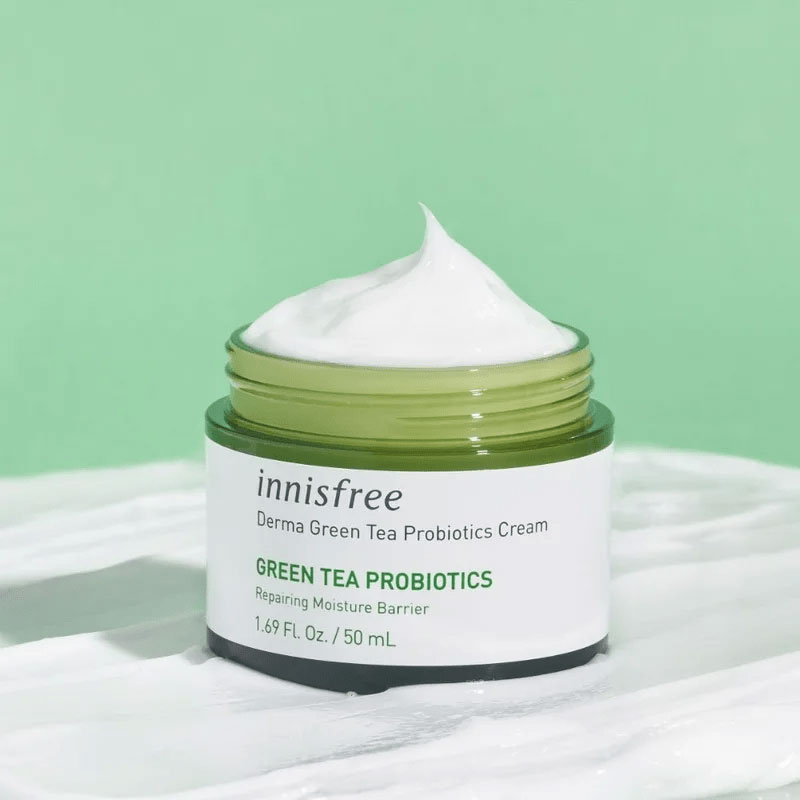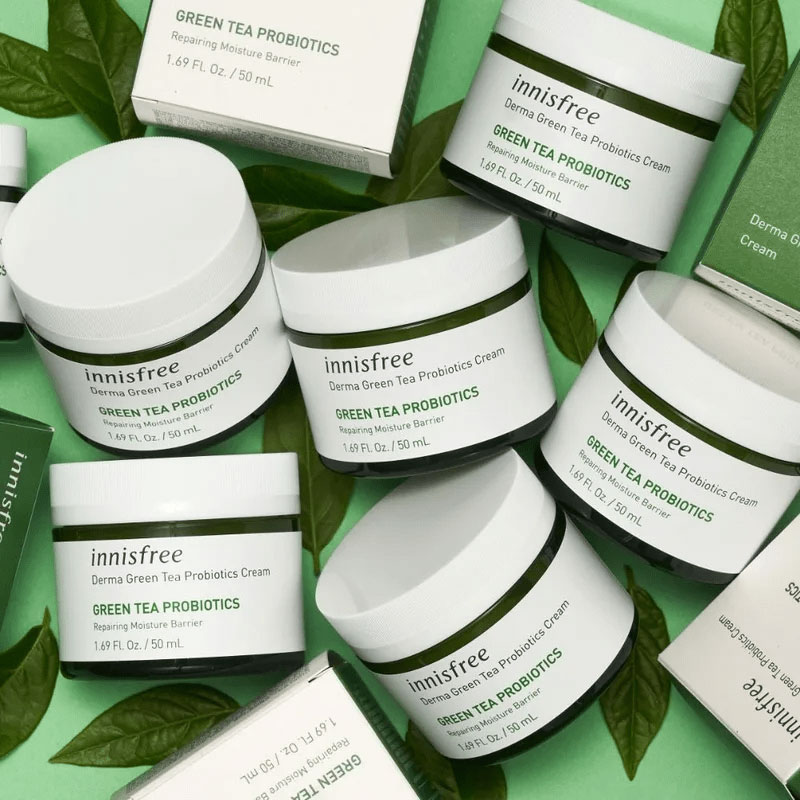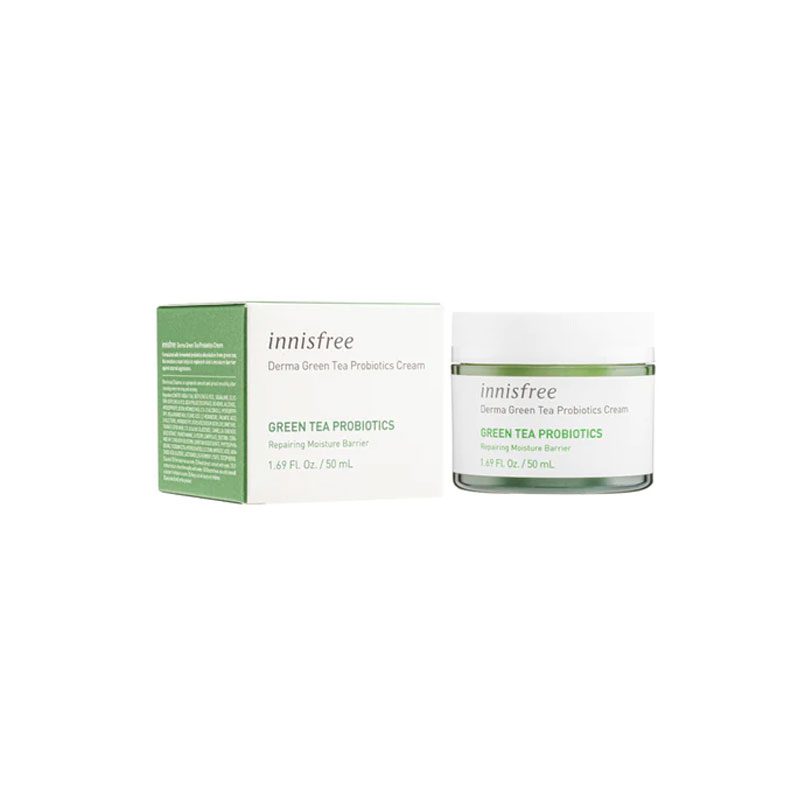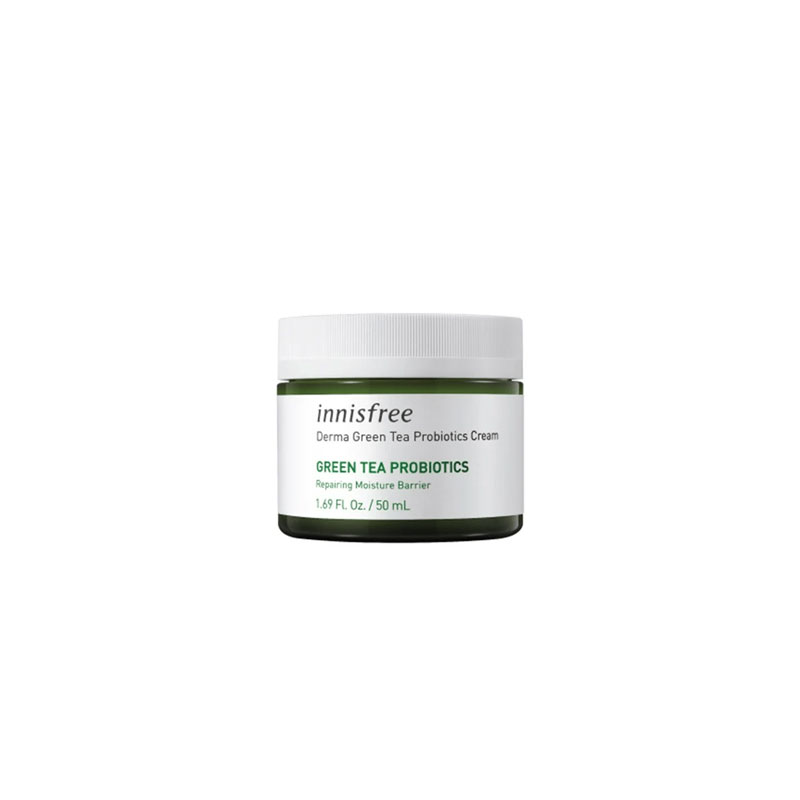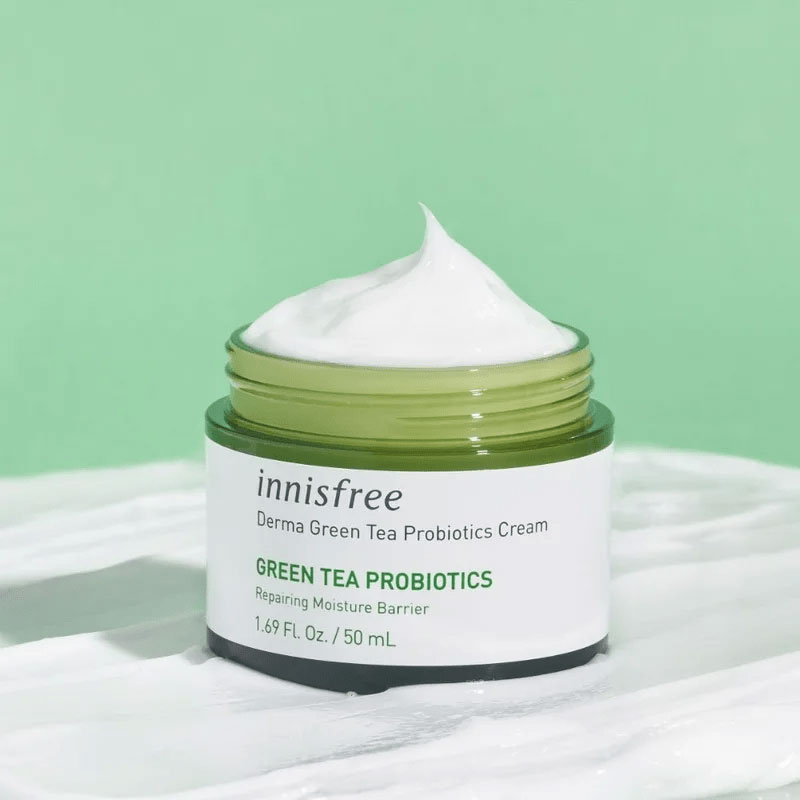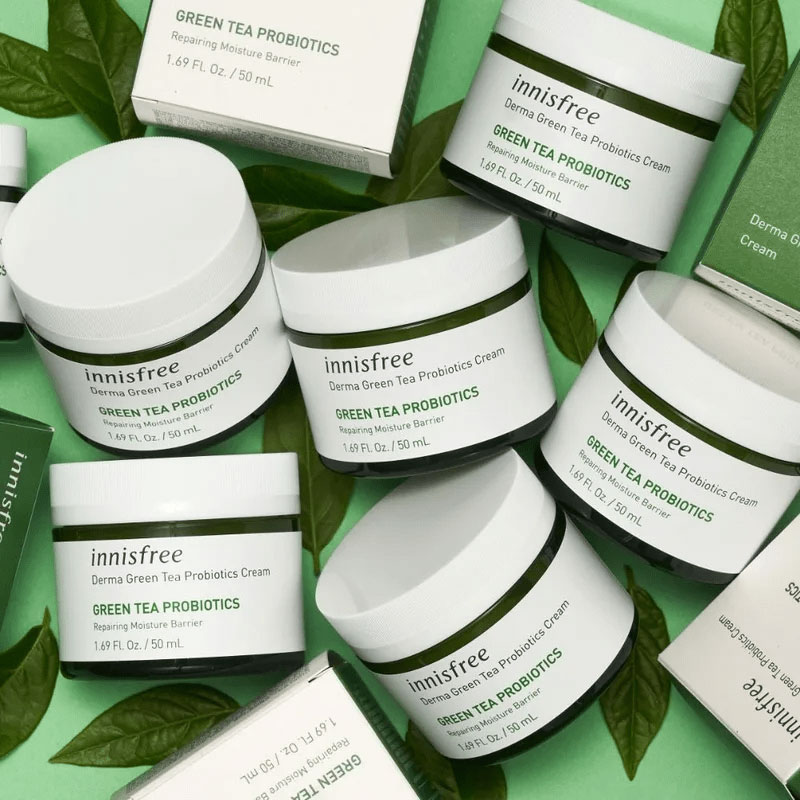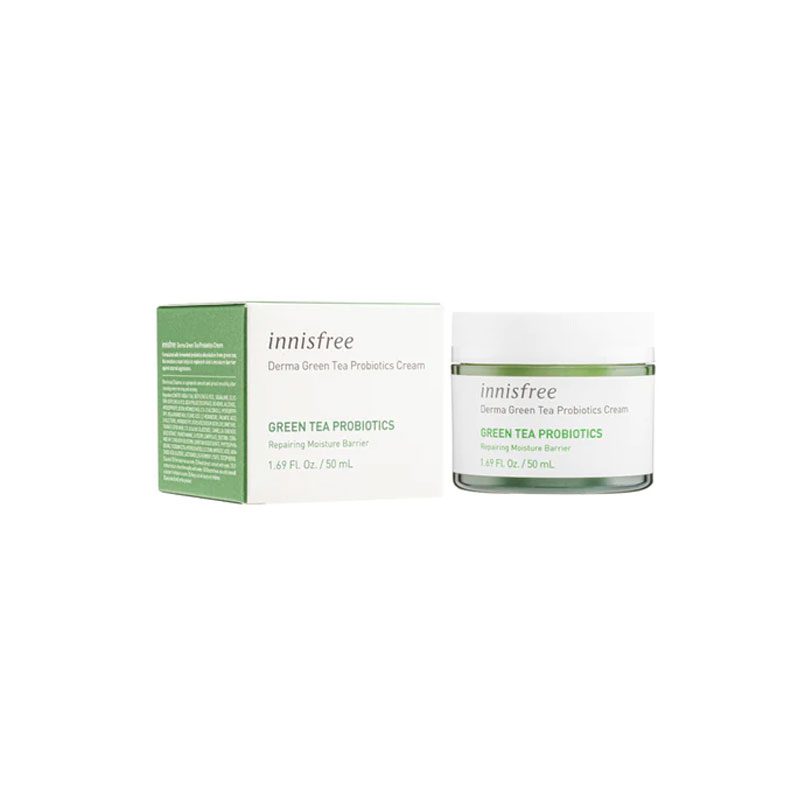 Innisfree Derma Green Tea Probiotics Cream 50ml
Formulated with fermented probiotics dissolution from green tea, this moisture cream helps to replenish skin's moisture barrier against external aggressors.
Green tea lactobacillus ferment lysate that is originated from the Jeju tea garden improves the skin barrier which has been damaged by external irritation and/or city pollution, such as fine dust.
Nature-derived green tea ceramide made of green tea oil that is rich in unsaturated fatty acids thoroughly nourishes the skin and acts as a strong shield.
Made in a similar structure as the skin's lipid layer and contains 3% of ceramide, the product fits the skin smoothly and keeps it moist for 48 hours.
Made in Korea.