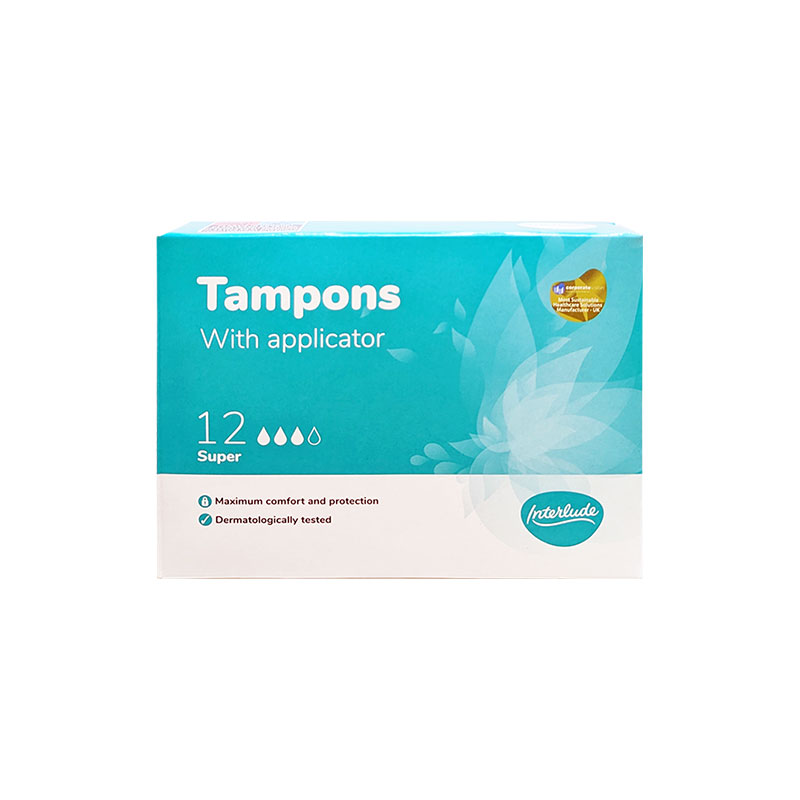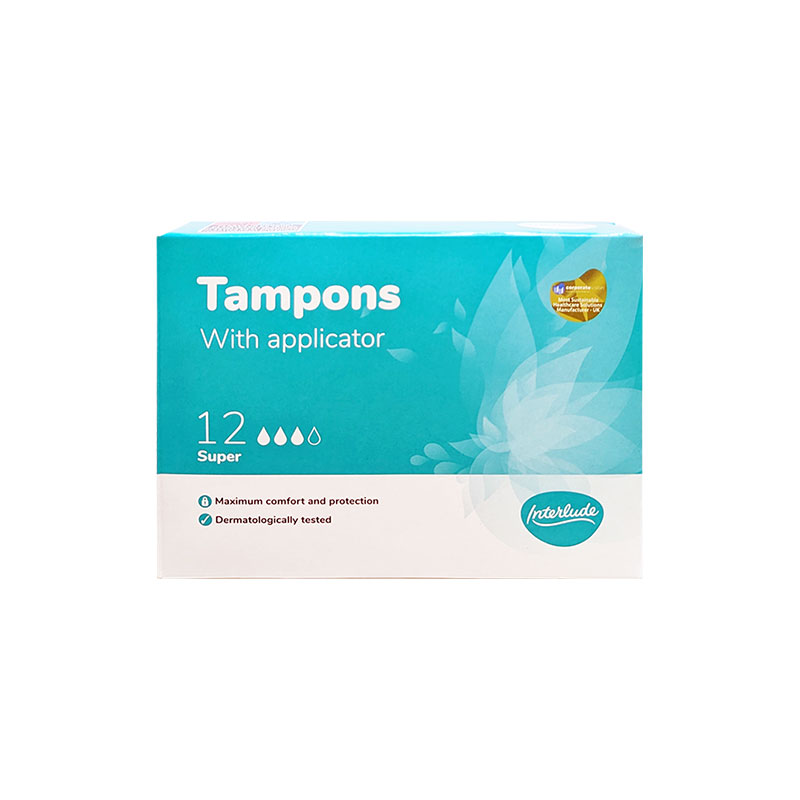 Interlude 12 Super Tampons With Applicator
Interlude tampons fit your INDIVIDUAL SHAPE providing you with maximum security, protection and confidence.
Replace your tampon every 4 to 8 hours, or more frequently as required.
Always use the lowest absorbency tampon to meet your needs.
Always remember to remove the last tampon.
Imported from UK.