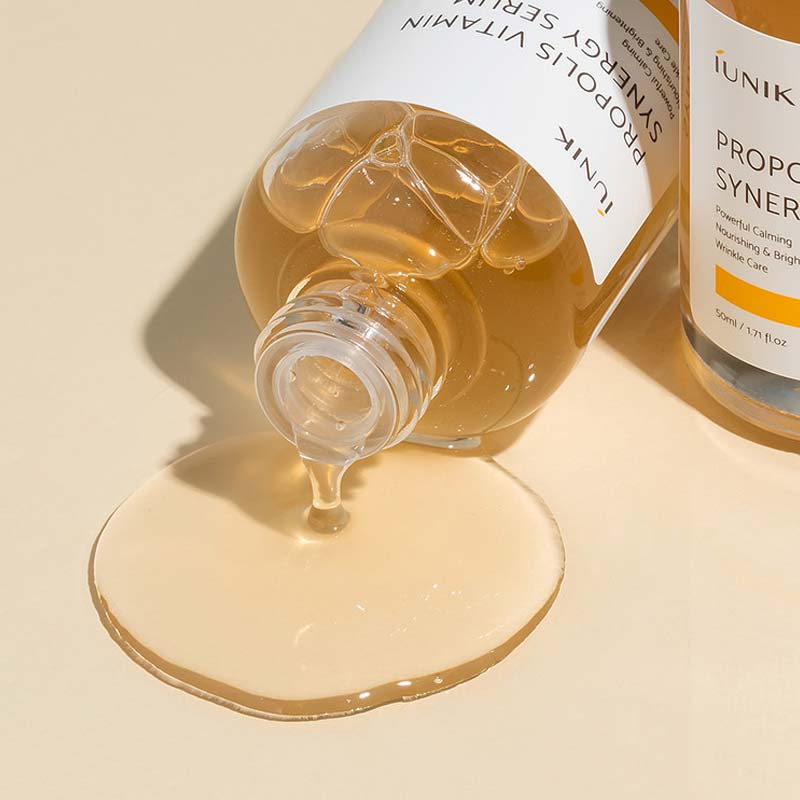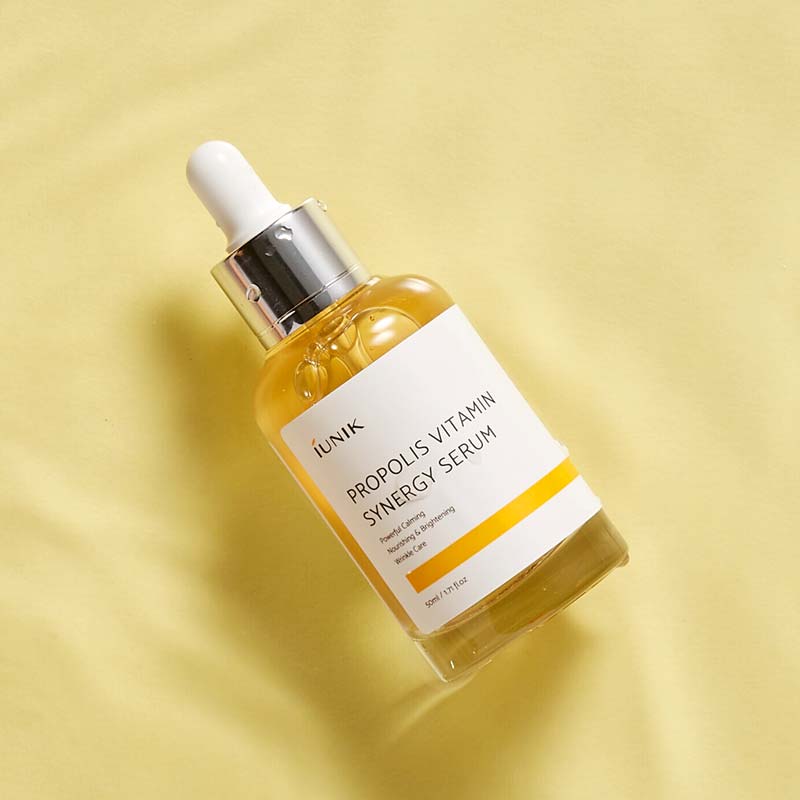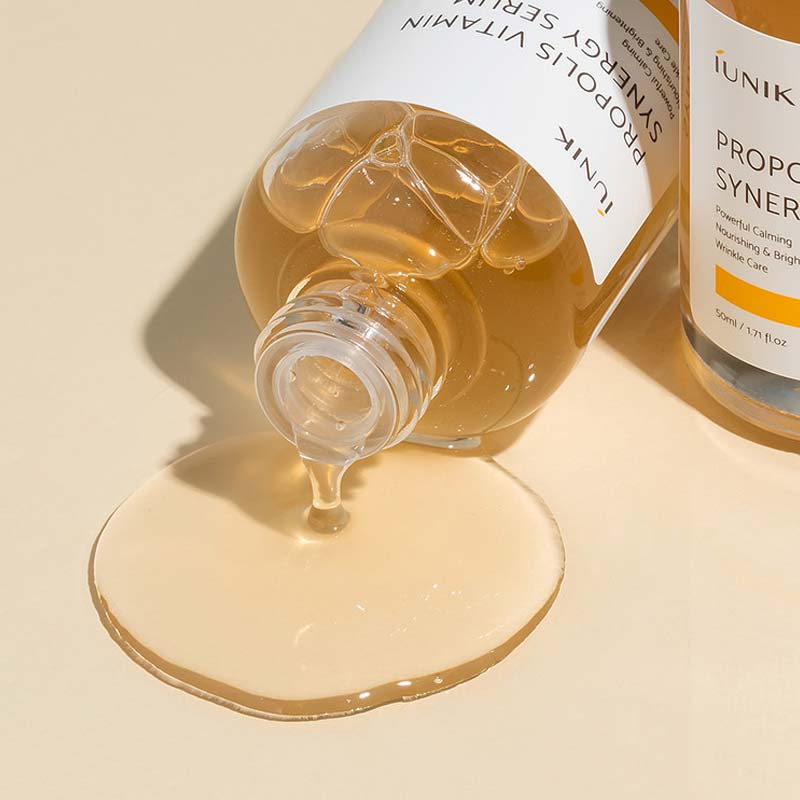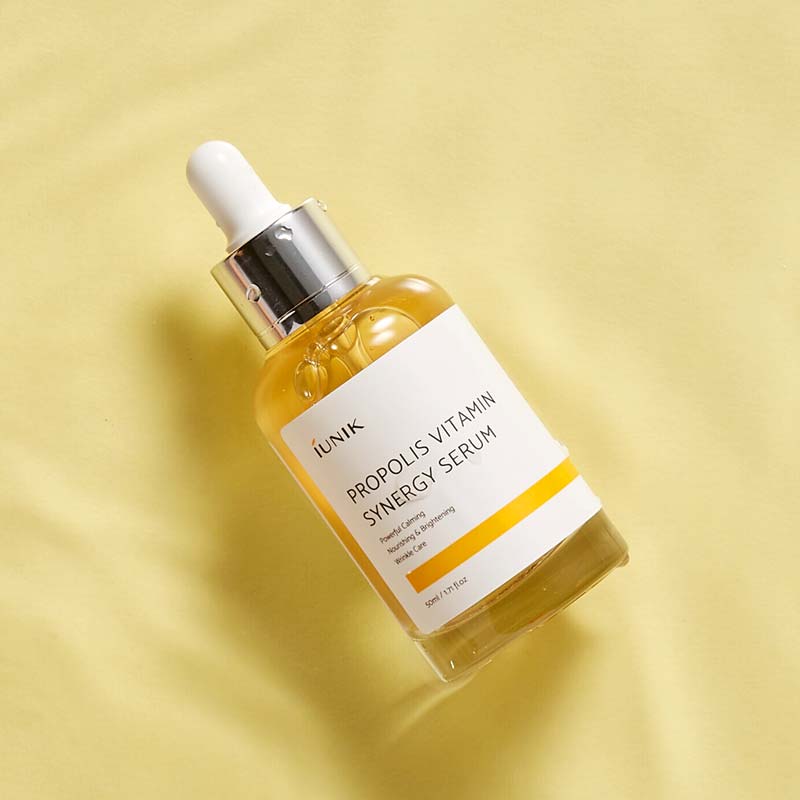 iUNIK Propolis Vitamin Synergy Serum 50ml
This serum is infused with Propolis Extract and Centella Asiatica Extract for faster skin camling.
It also delivers nourishment from minerals, vitamins, and amino acids.
Propolis 70% and Hippophae Rhamnoides Fruit Extract 12% are included in the formulation for skin soothing, nourishing, and revitalizing.
Propolis soothes, protects, and provides nourishment to the skin, while being ideal for sensitive skin types.
IUNIK propolis vitamin c serum is suitable for those with dry, damaged, dull spot and hyperpigmentation skin type. The propolis, fruit extracts are rich in nutrients and vitamins.
Natural active ingredients nourish and strengthen the skin while preventing irritation, acne, pore block and breakouts.
The IUNIK Vitamin C serum ampoule is free of fragrance, hypoallergic and comedogenics.
This facial serum is ideal to use throughout the year for dry & sensitive skin.
The iUnik facial serum will leave a smooth & soft texture upon the layer of the skin.
Made in Korea.