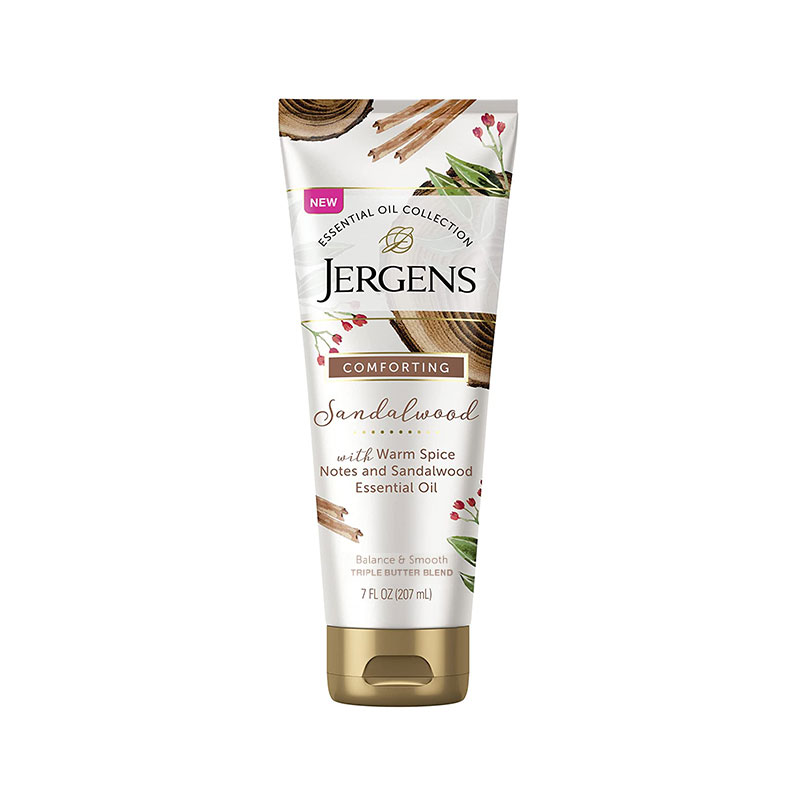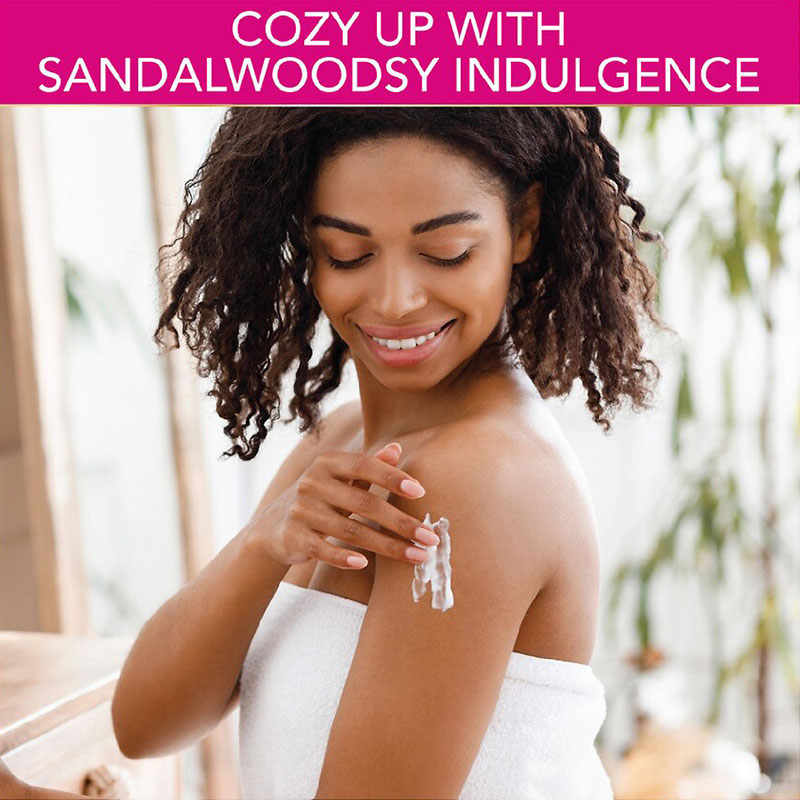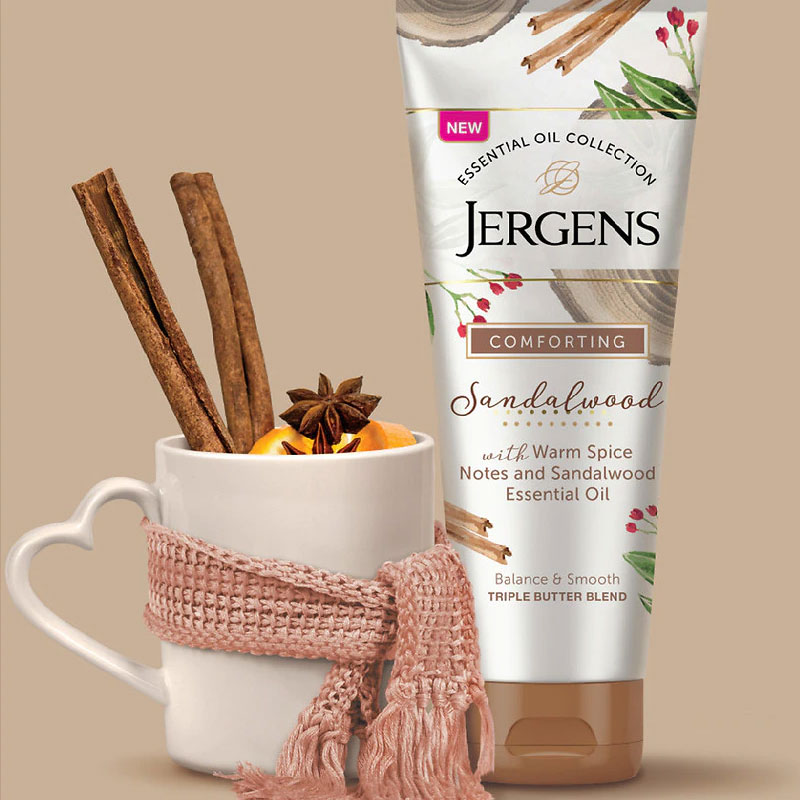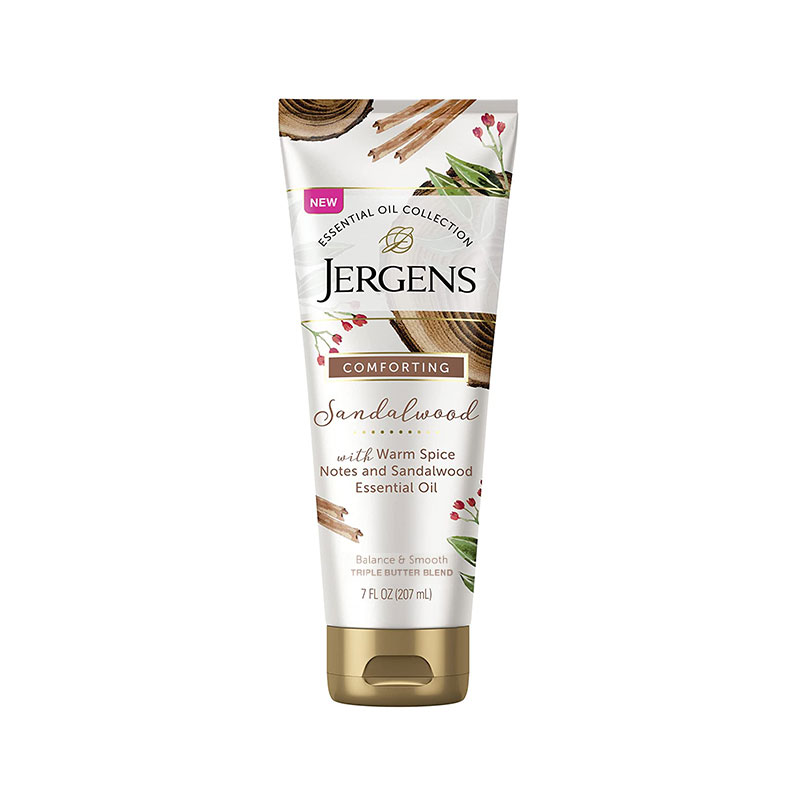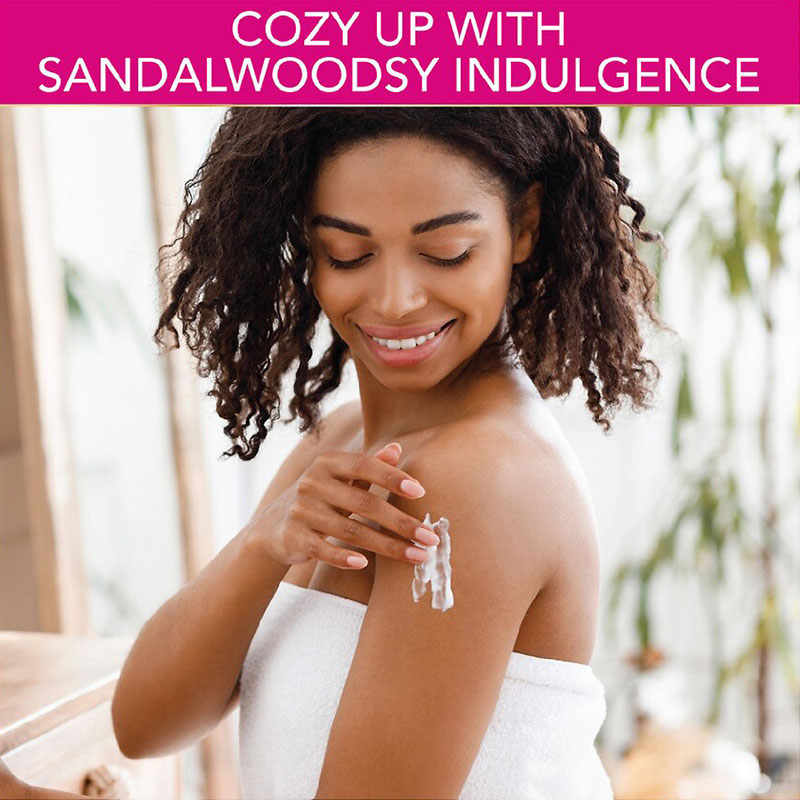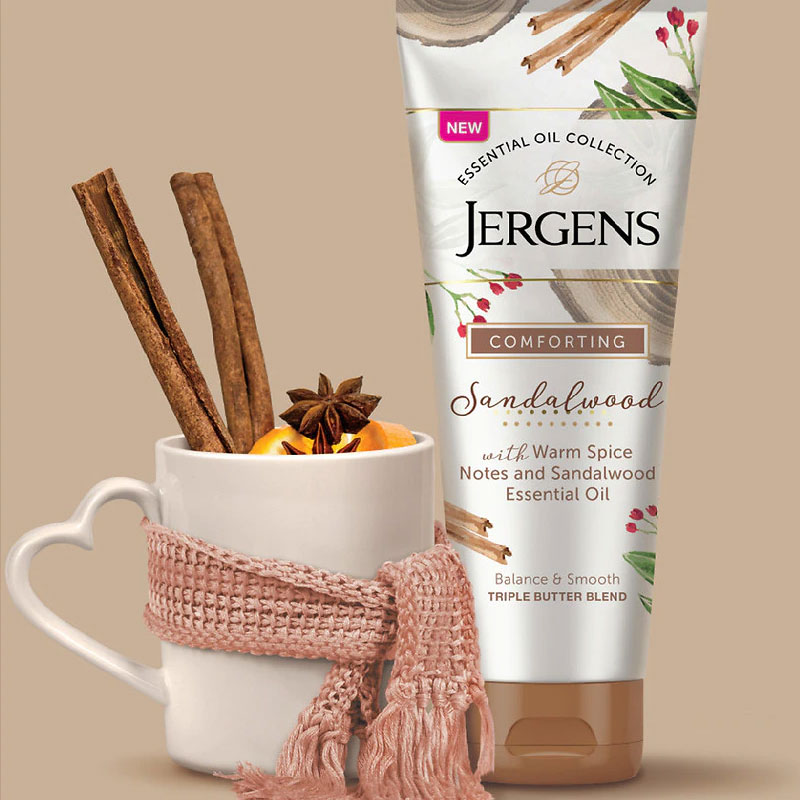 Jergens Comforting Sandalwood Essential Oil Body Butter 207ml
Cozy up with sandalwoodsy essential oil and moisture in Jergens Sandalwood Essential Oil Body Butter.
Sandalwood spice and everything nice.
This triple butter blend combines essential oil with a huggy feely disposition to balance and smooth your afternoon.
This sandalwood lotion is just one softie from the Jergens Essential Oil family tree.
Each made with an intensive-hydrating blend of Cocoa, Mango and Shea Body Butters.
Jergens Sandalwood Body Butter nourish your senses with comfy, cozy essential oil ahhh.
Made in USA.