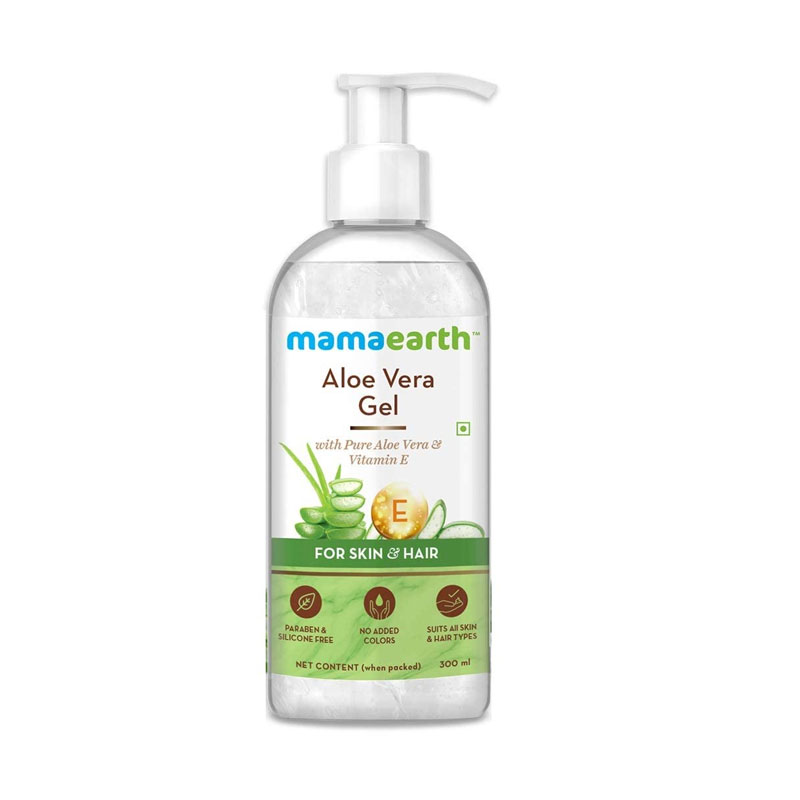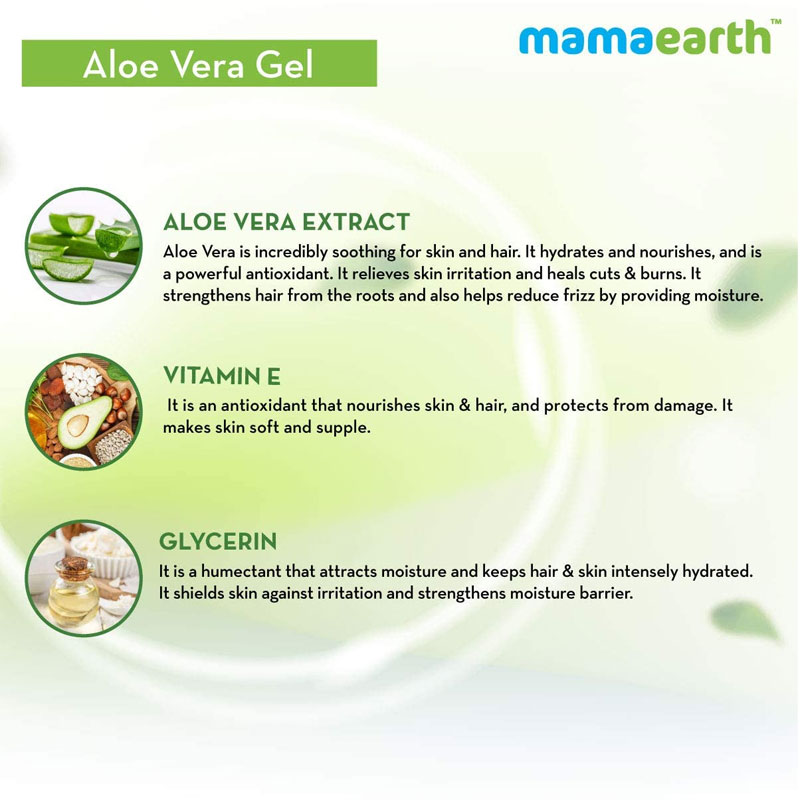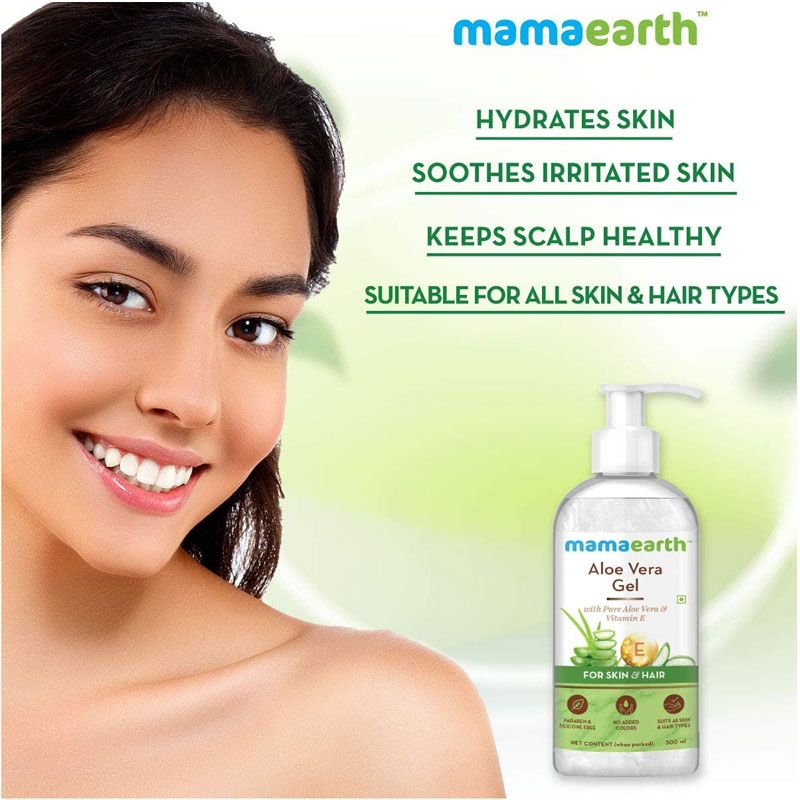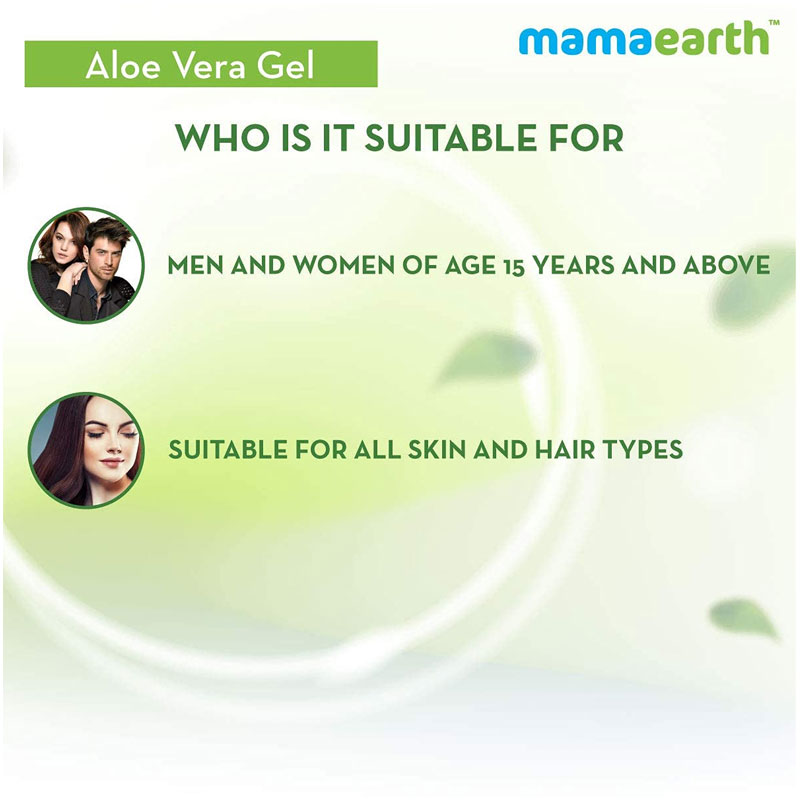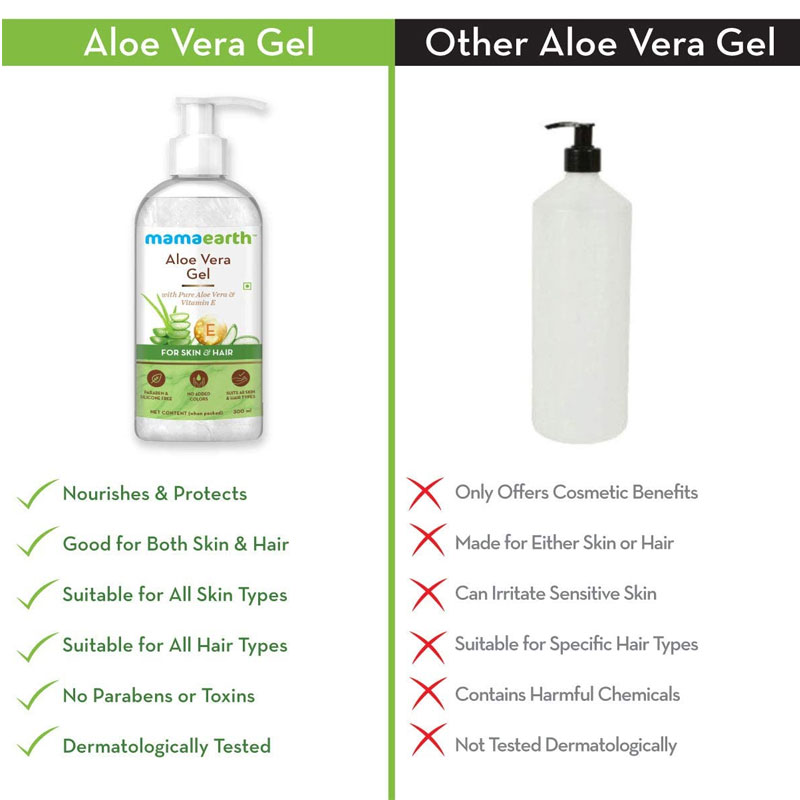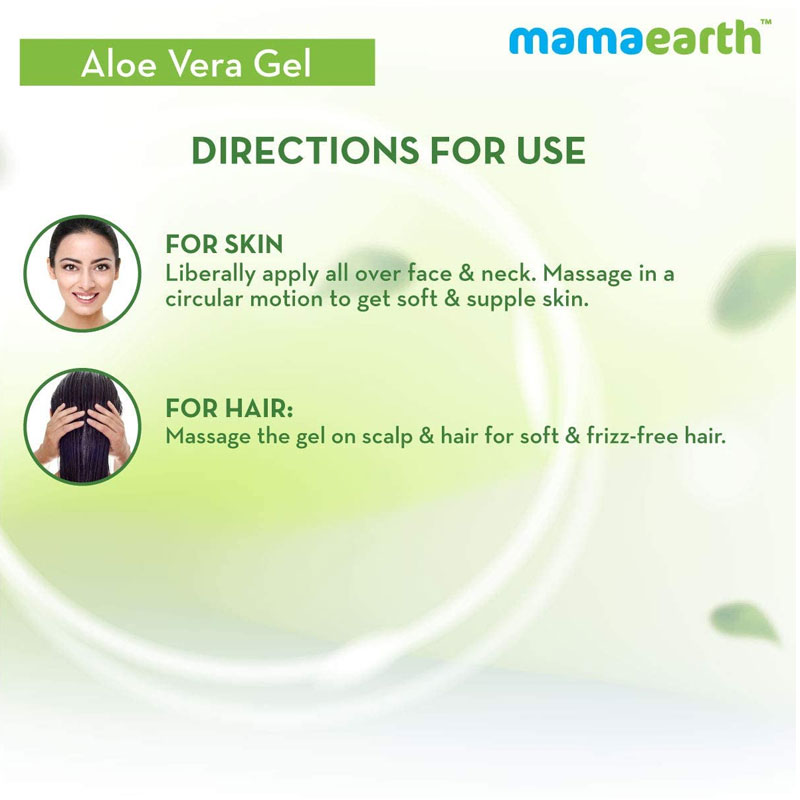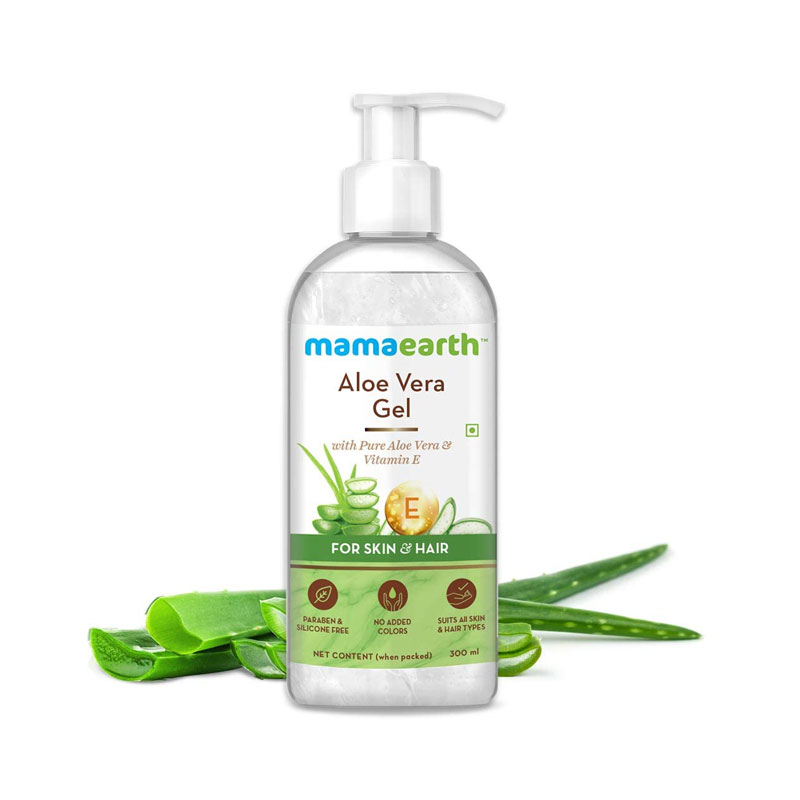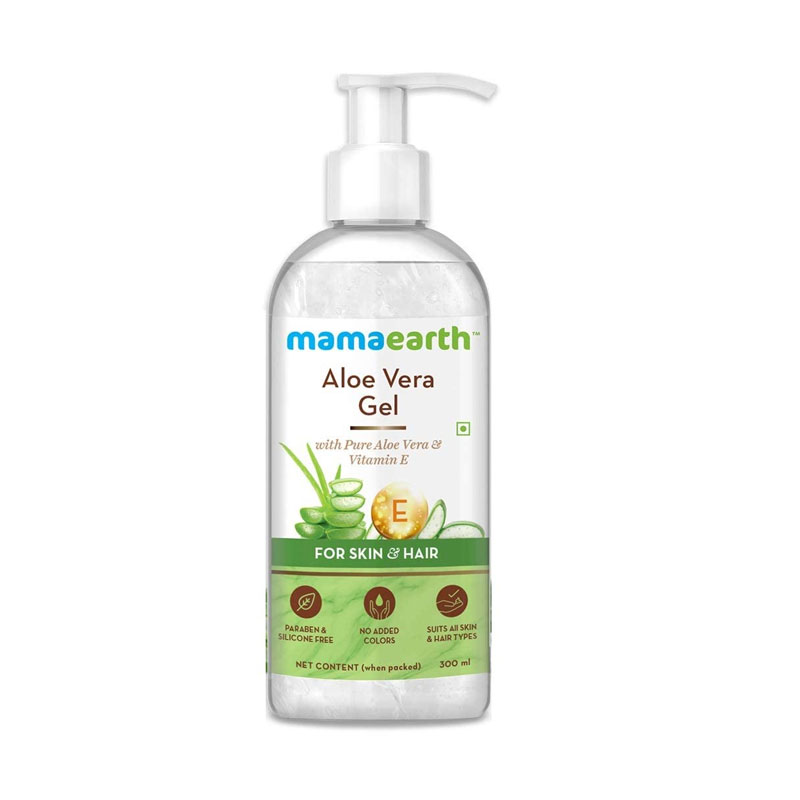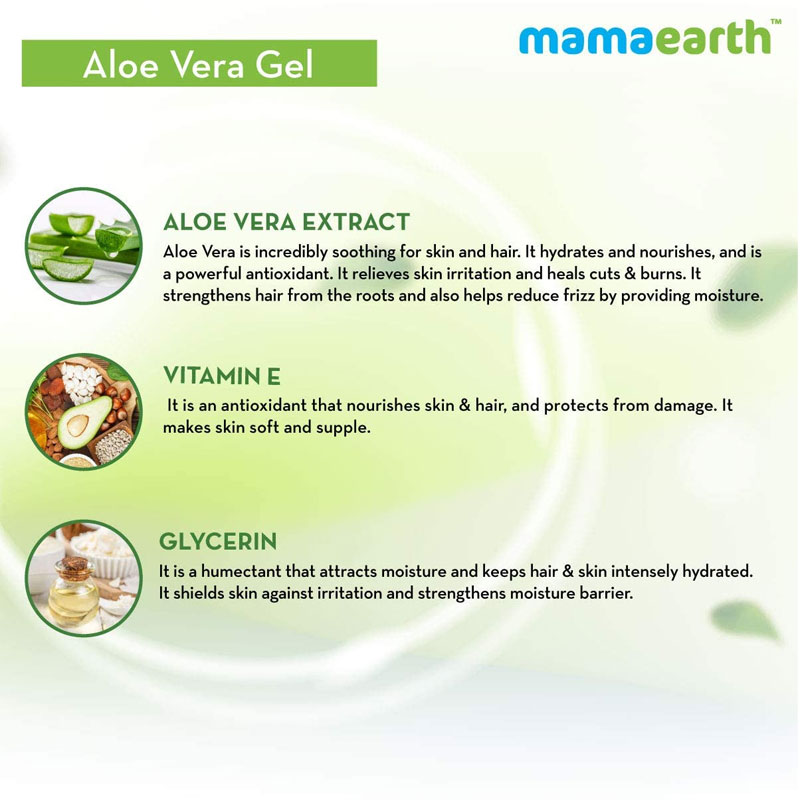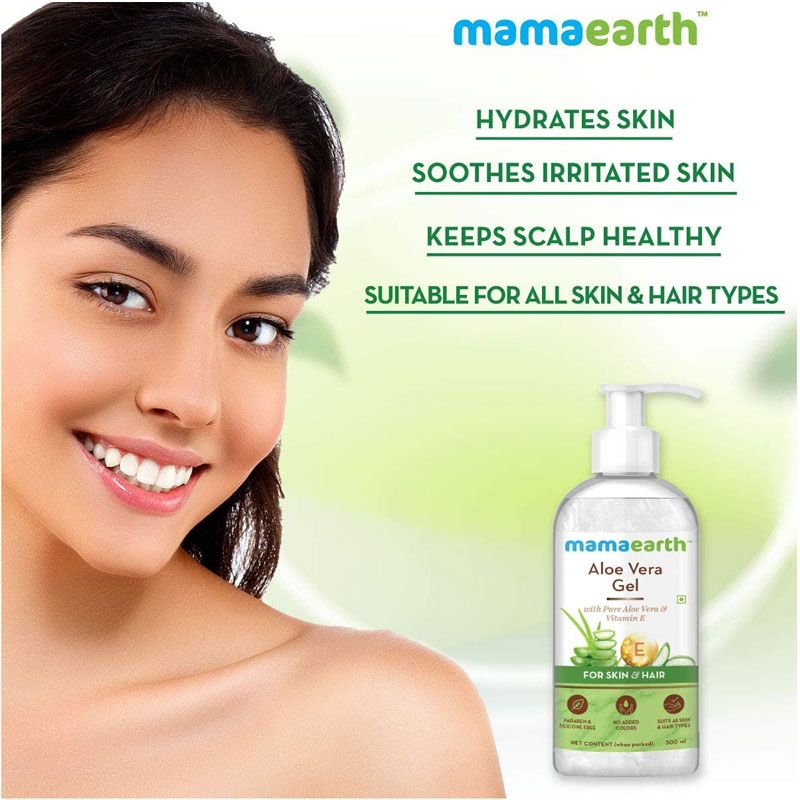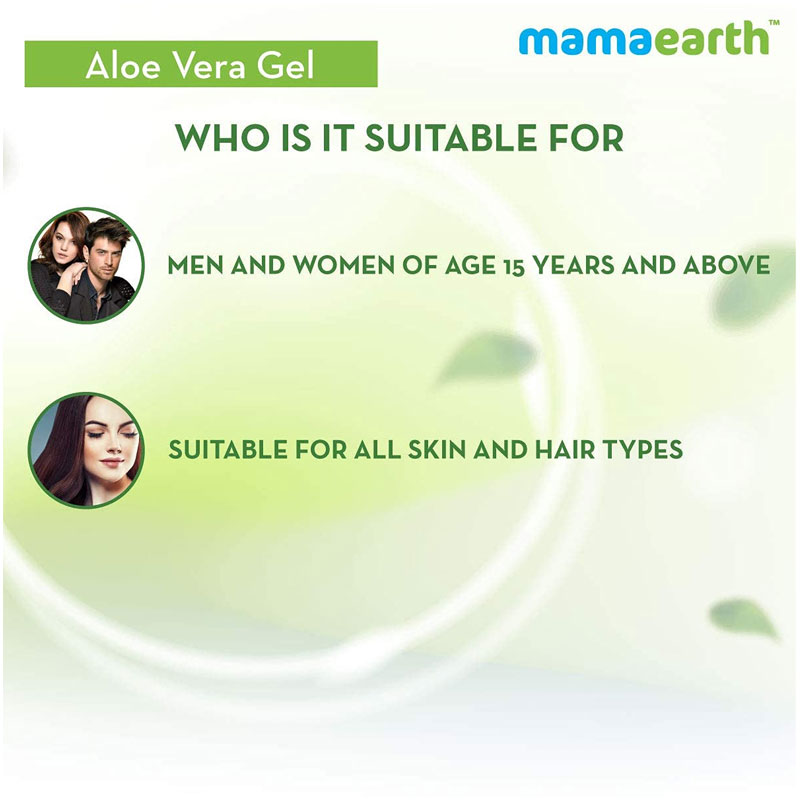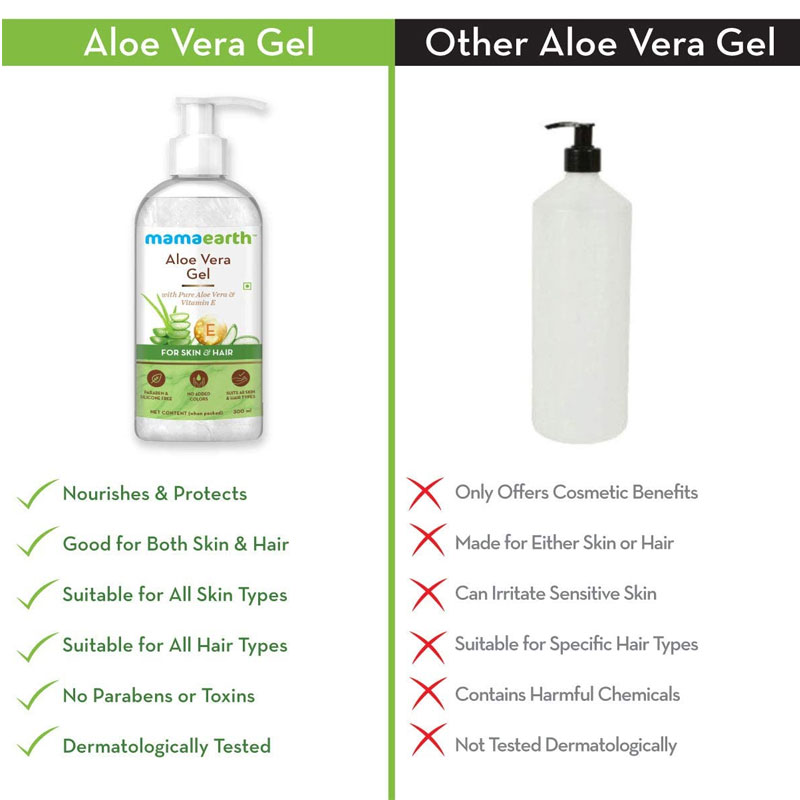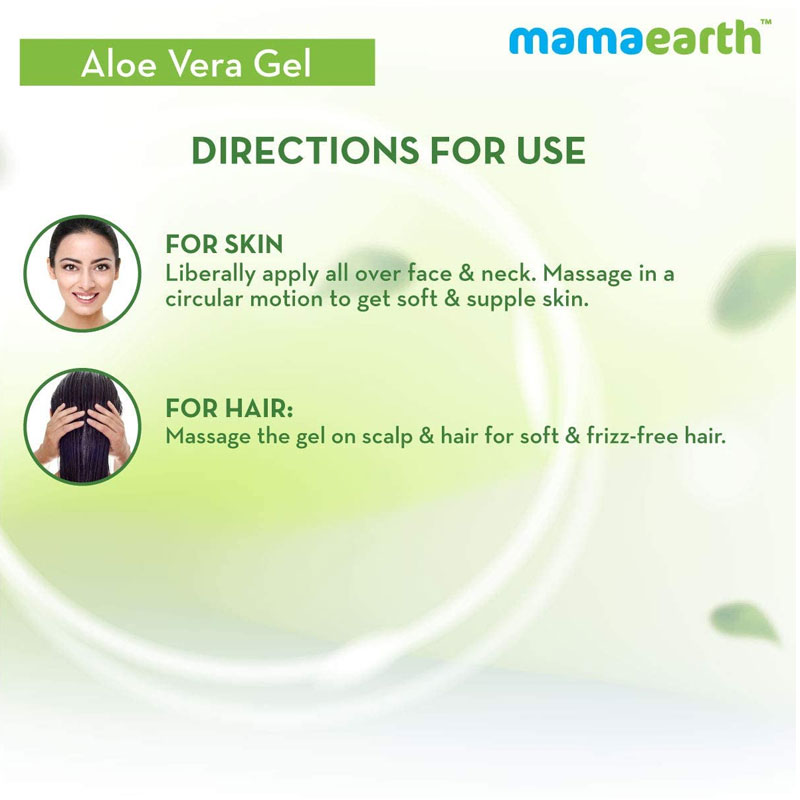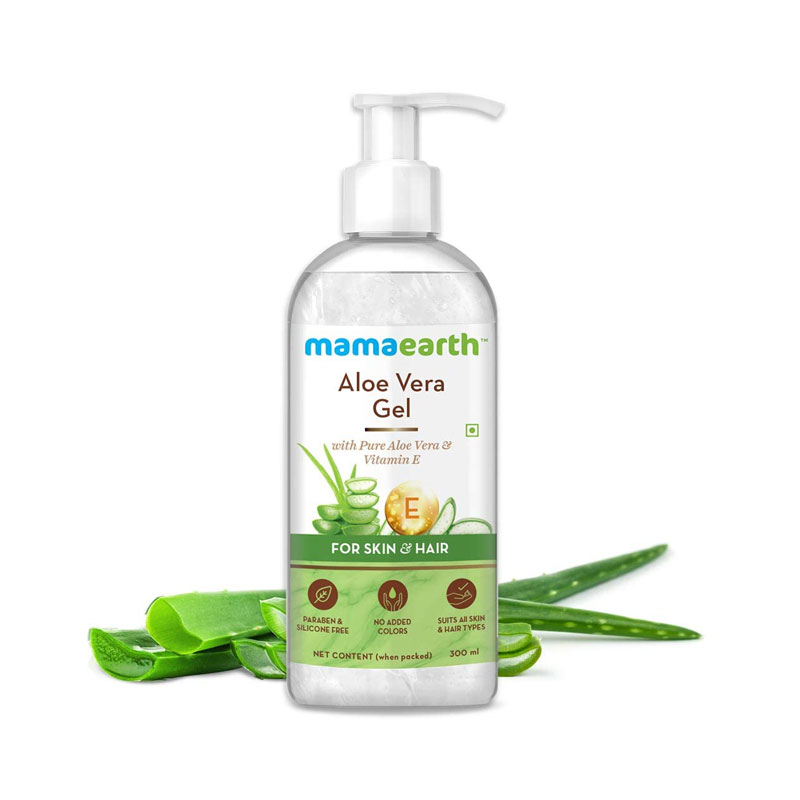 Mamaearth Aloe Vera Gel for Skin and Hair 300ml
Expired Date: 31 March 2024
Aloe Vera has stood the test of time and is still used in various skin and hair care products.
Mamaearth have taken the cue and bring to you Aloe Vera Gel that works like magic for both your skin and hair.
This pure Aloe Vera Gel penetrates your skin and scalp to nourish & moisturize from deep within.
The antibacterial properties present in Aloe Vera Vitamin E prevent itchy scalp and irritated skin.
Regular application will promote even skin tone, fight breakouts, and prevent wrinkles on your skin.
Regular aloe vera gel uses for hair will keep them shiny, strong, moisturized, and make the scalp healthy and happy.
Suitable for all skin and hair types.
This Aloe Vera Gel has no harmful chemicals and is free of Toxins, Parabens, and Mineral Oil.