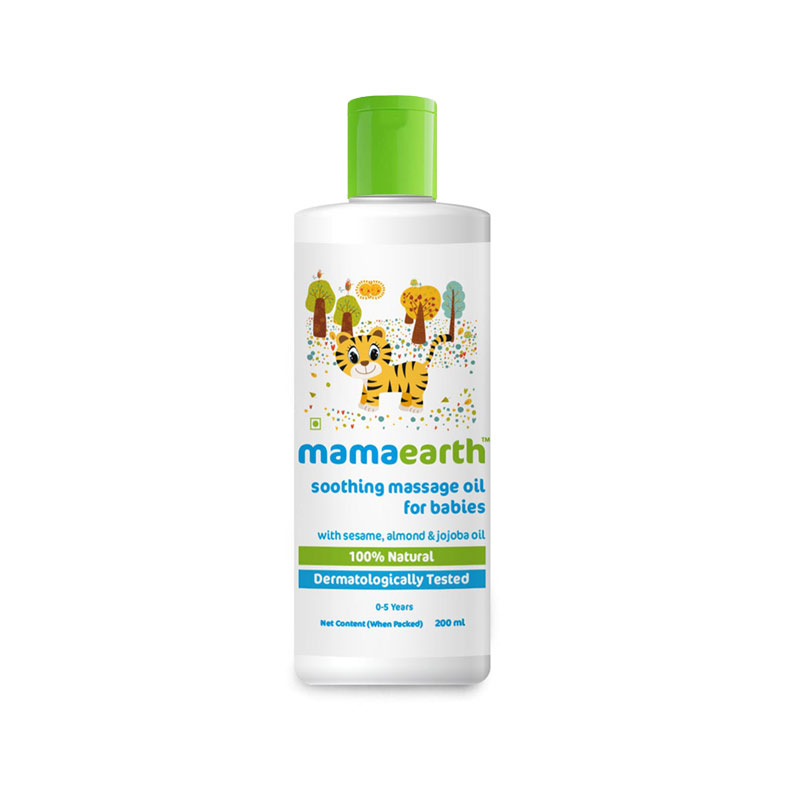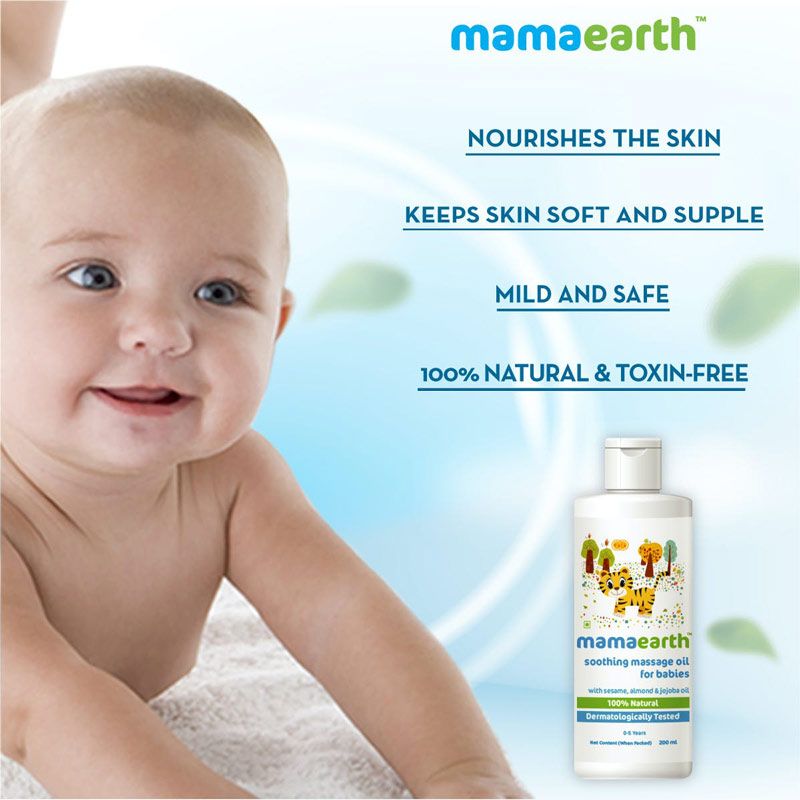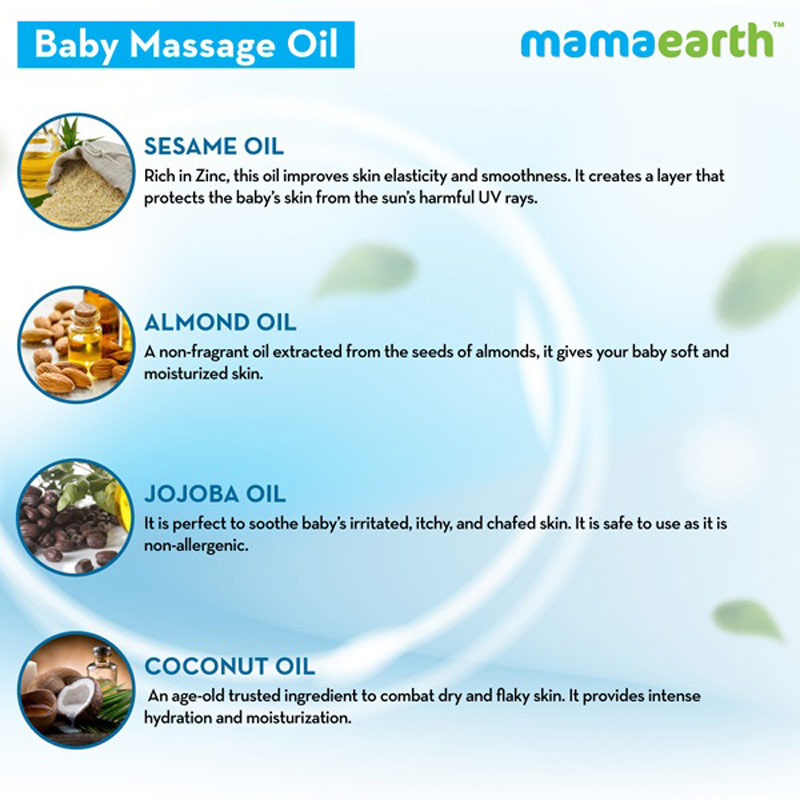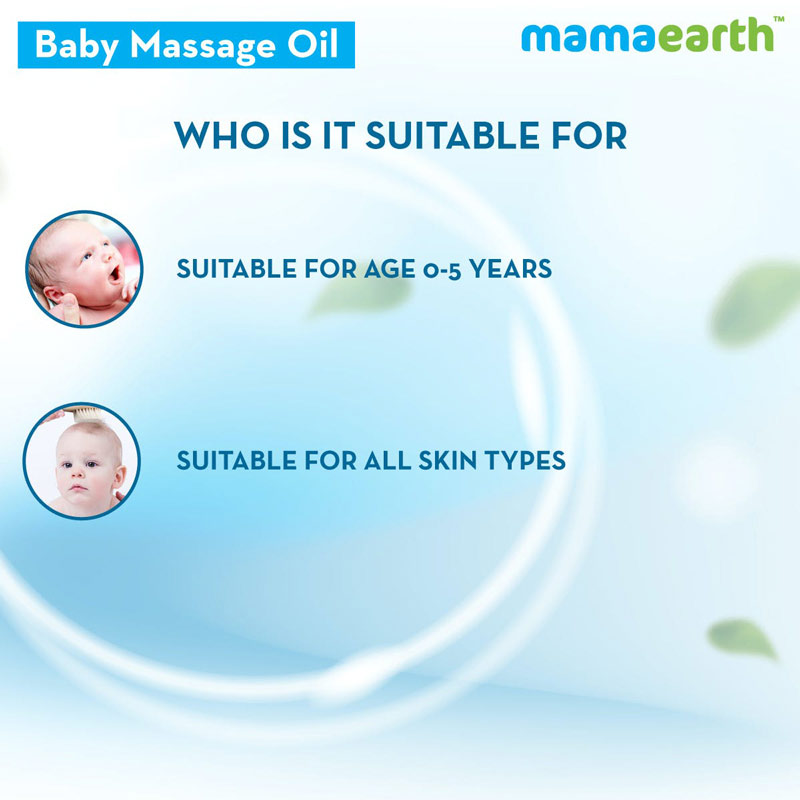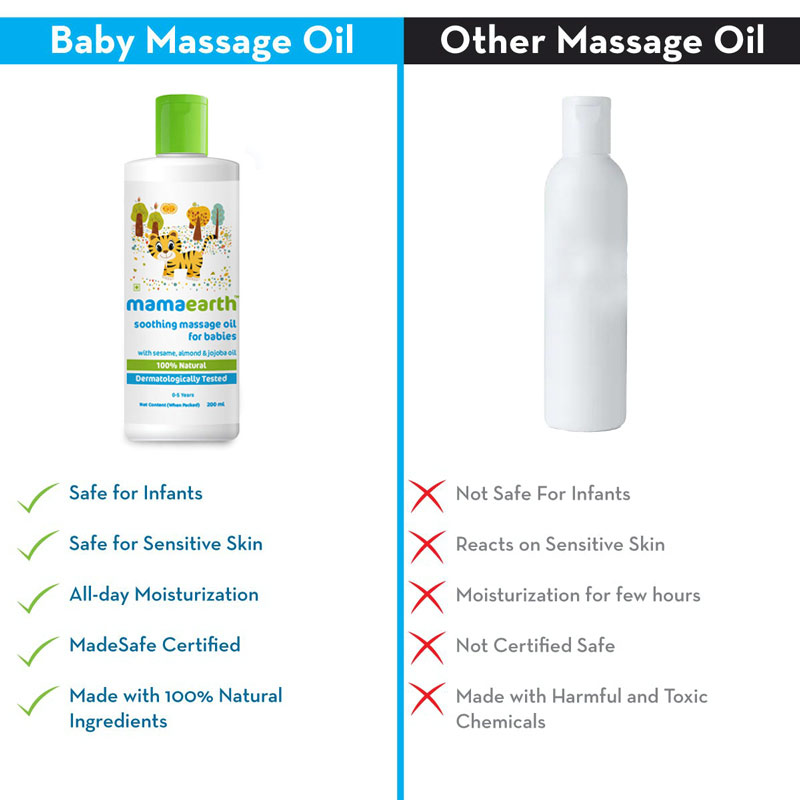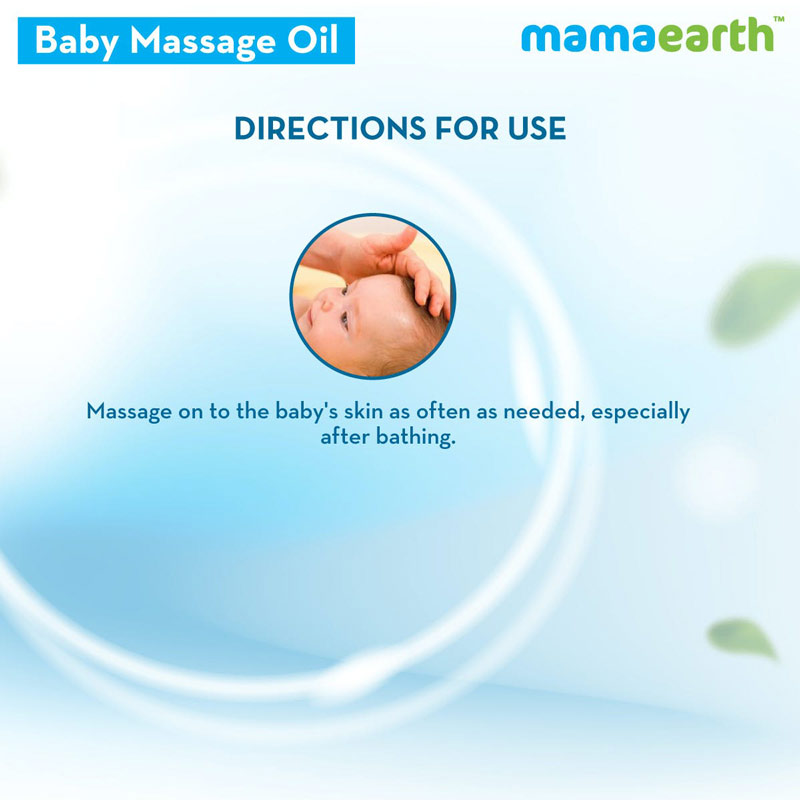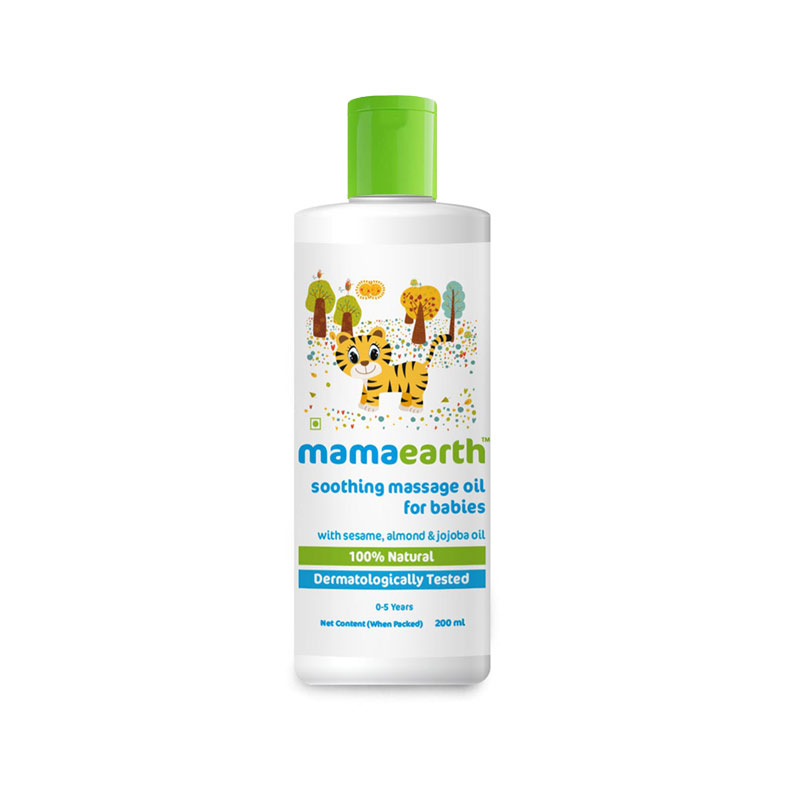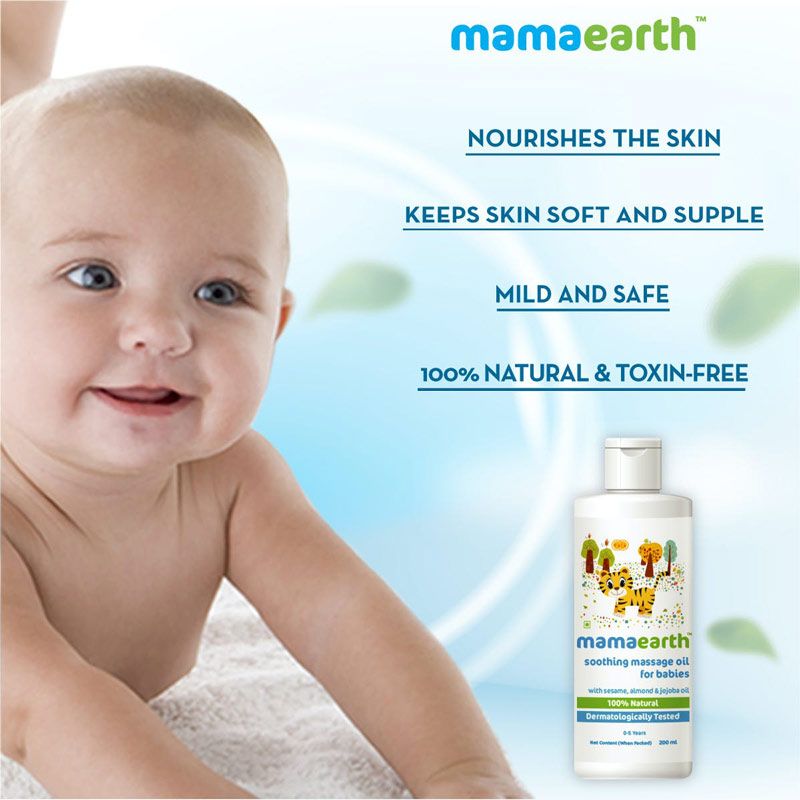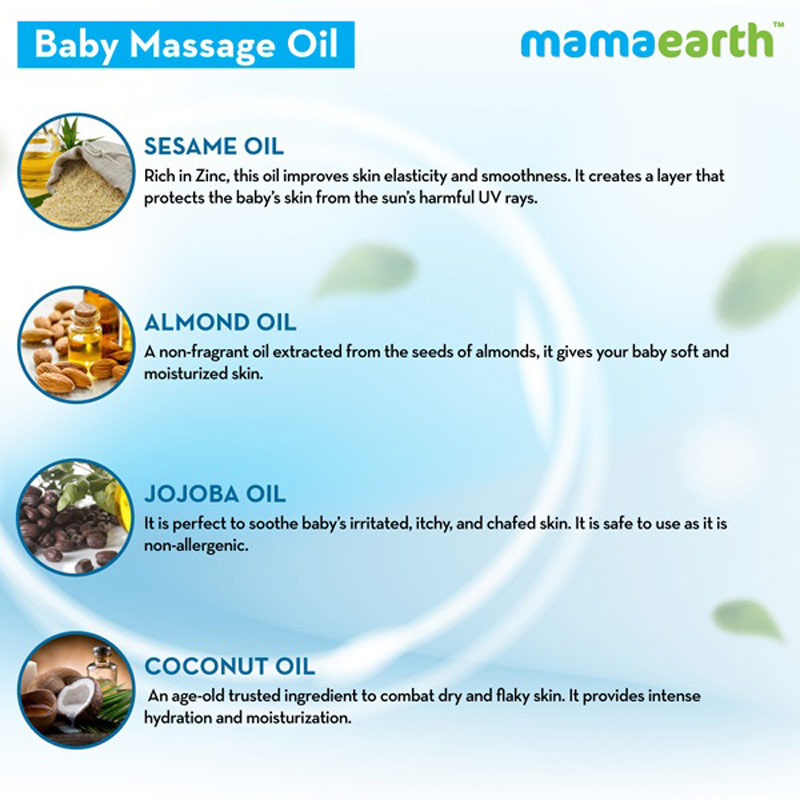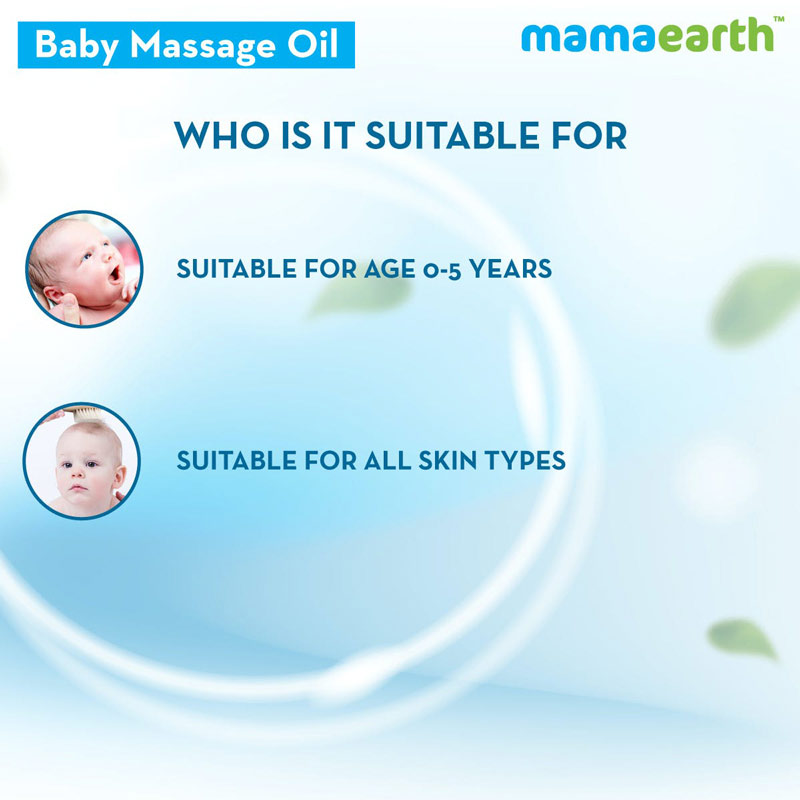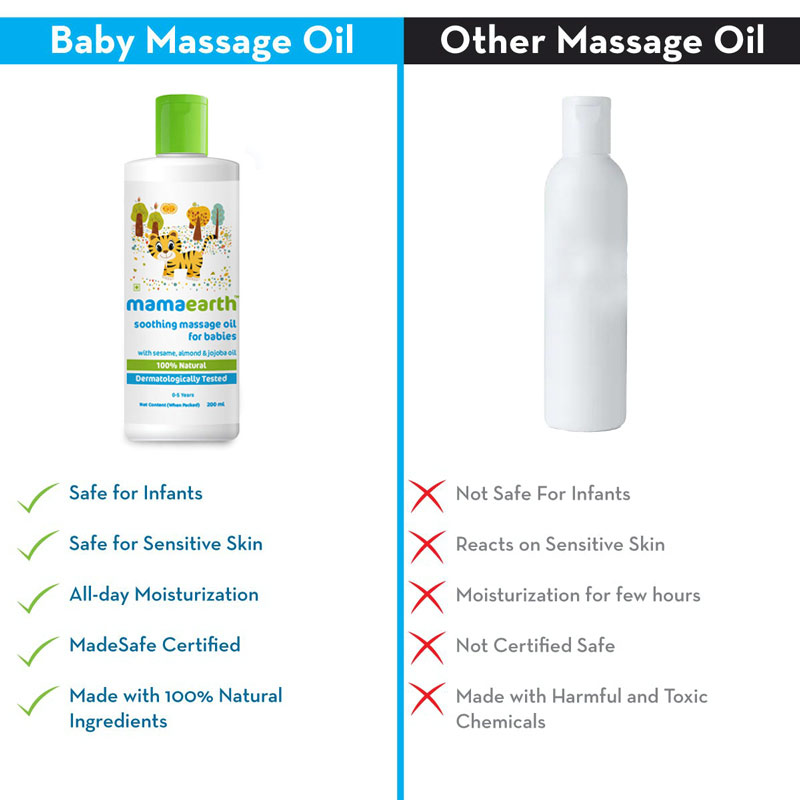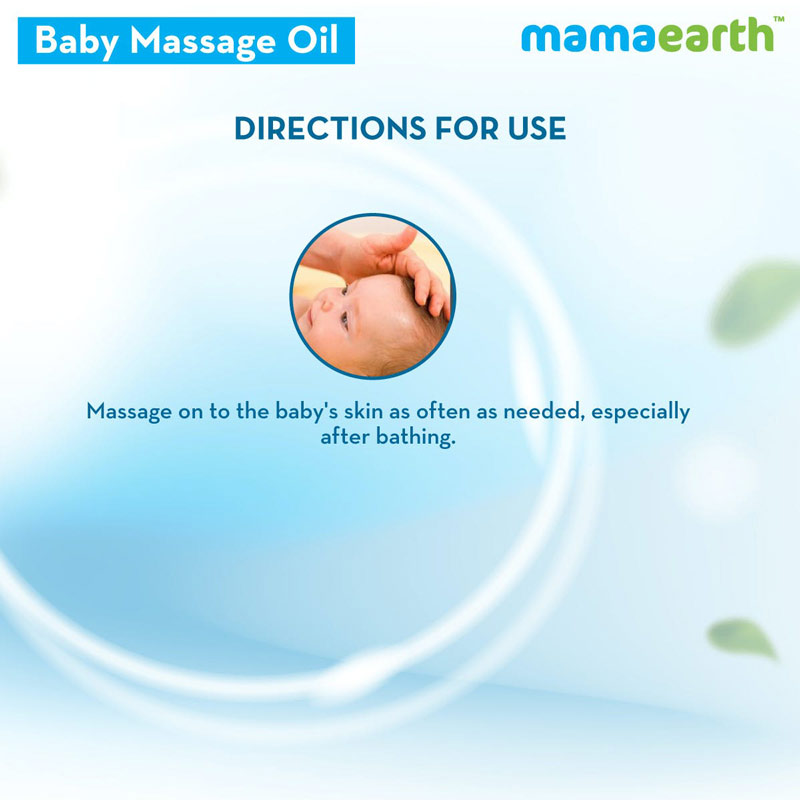 Mamaearth Soothing Massage Oil for Babies 200ml
Expire Date : 31 September 2023
Babies bring with them happiness that's unlike any other feeling baby to always stay healthy and strong.
This starts with massaging them for not only stronger bones but also nourished skin.
Mamaearth Soothing Massage Oil for Babies.
I am made with 100% natural ingredients such as Sesame, Almond, Jojoba, and Coconut Oil.
Almond Oil moisturizes while repairing dry skin.
Jojoba Oil makes skin soft and nourished while keeping sun damage away.
Massage time is also great for bonding with your baby.
Suitable for your baby's sensitive skin.
Safe Certified, which means that I contain no Harmful Chemicals, Toxins, Mineral Oils or Parabens.