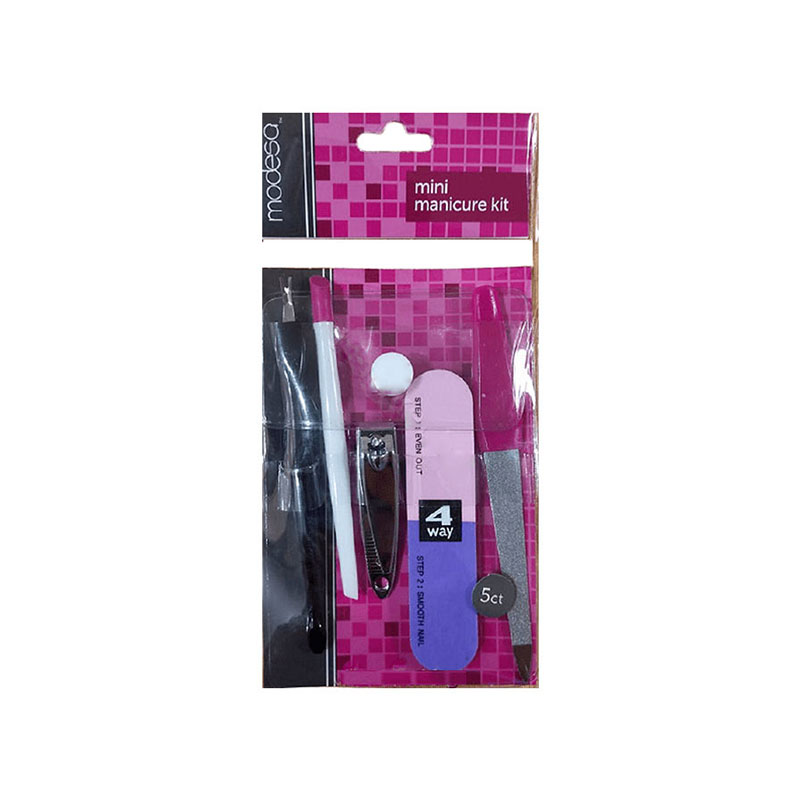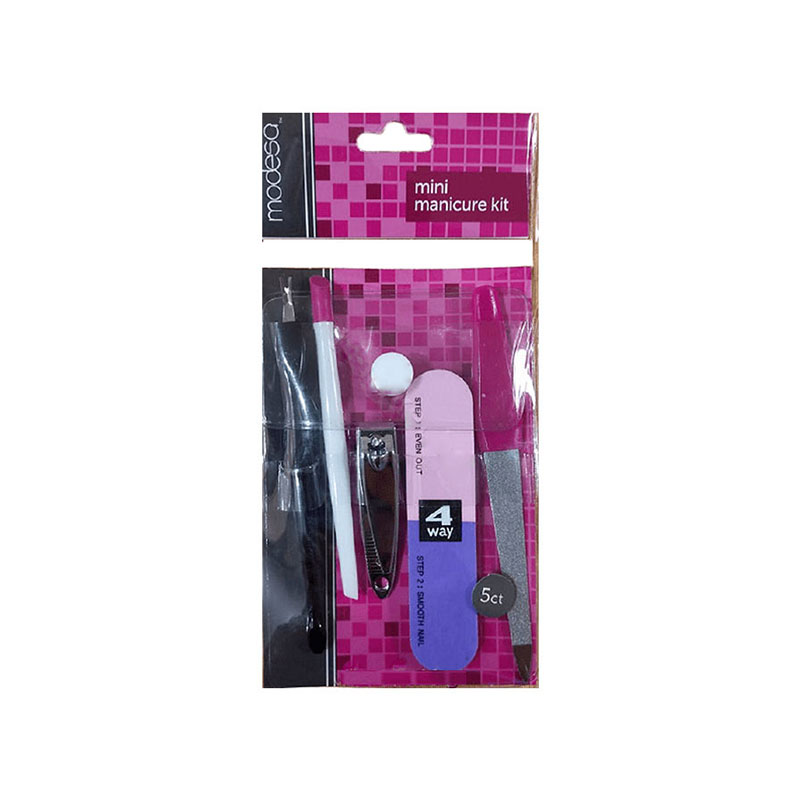 Modesa Mini Manicure Kit
Modesa Mini Manicure Kit 5 Pieces Manicure Set 5 Tools.
Contains 5 tools + convenient storage bag.
It is recommended that the nails be pre-moistened before cutting to soften and facilitate cutting, for smoother edges and with the best result.
Use the nail clipper by cutting the nail in an oval shape, use the cuticle pusher with a soft rubber tip, pushing back the cuticles.
Use the cuticle remover by carefully moving and removing cuticles around the edge of the cuticle.
Place the sapphire file under the edge of the nail at an angle and file in one direction only. Nails should always be trimmed when dry to achieve smooth edges.
The 4-step file is color-coded for easy use. 1- Pink - for smoothing, 2 - purple for smoothing, 3 - blue - polishing, 4 green - for shine
Keep out of the reach of children.
Imported from UK.
Made in China.