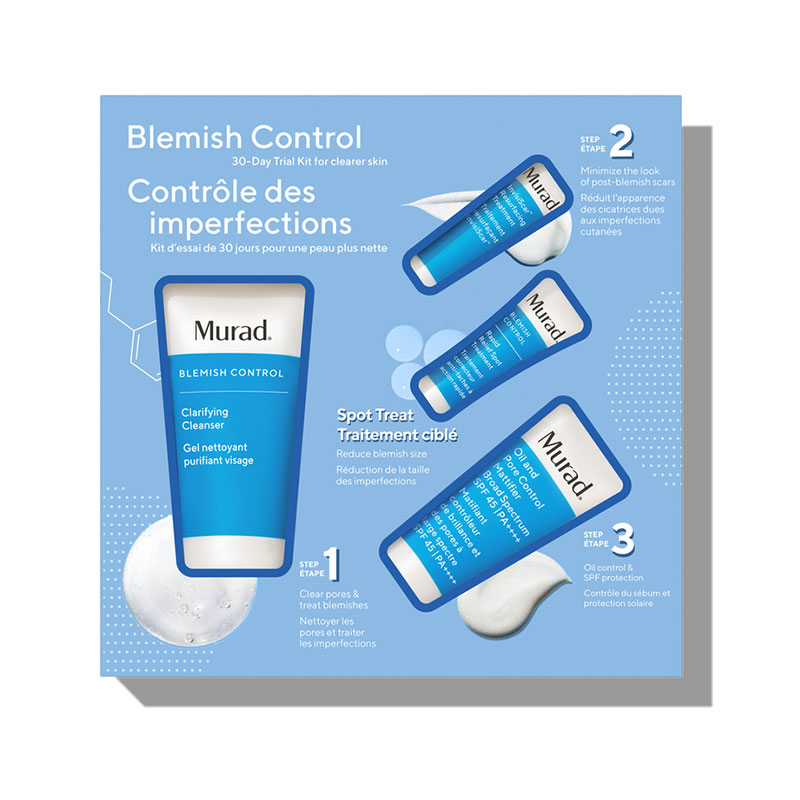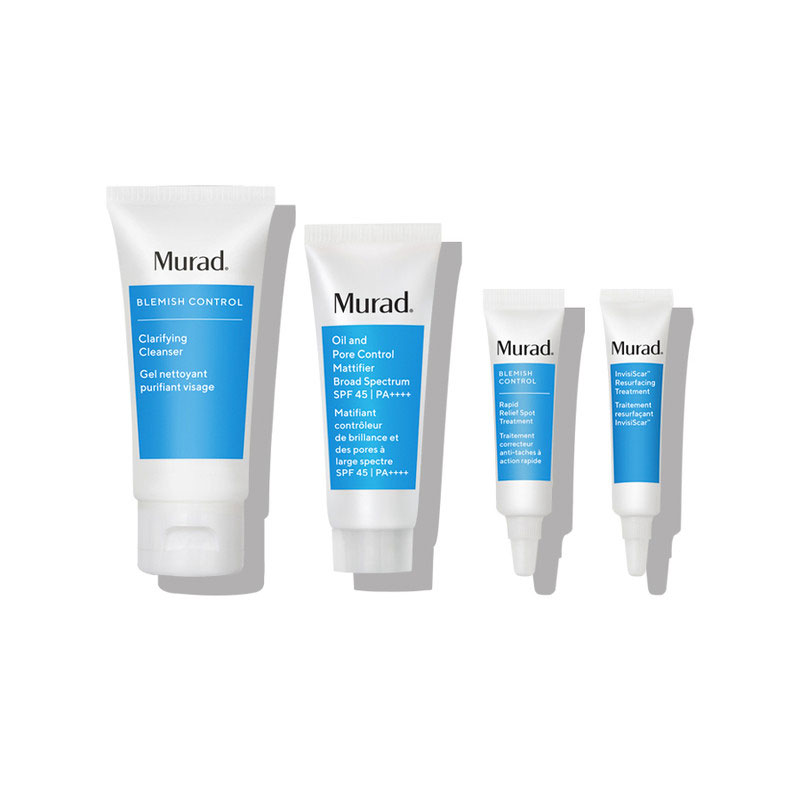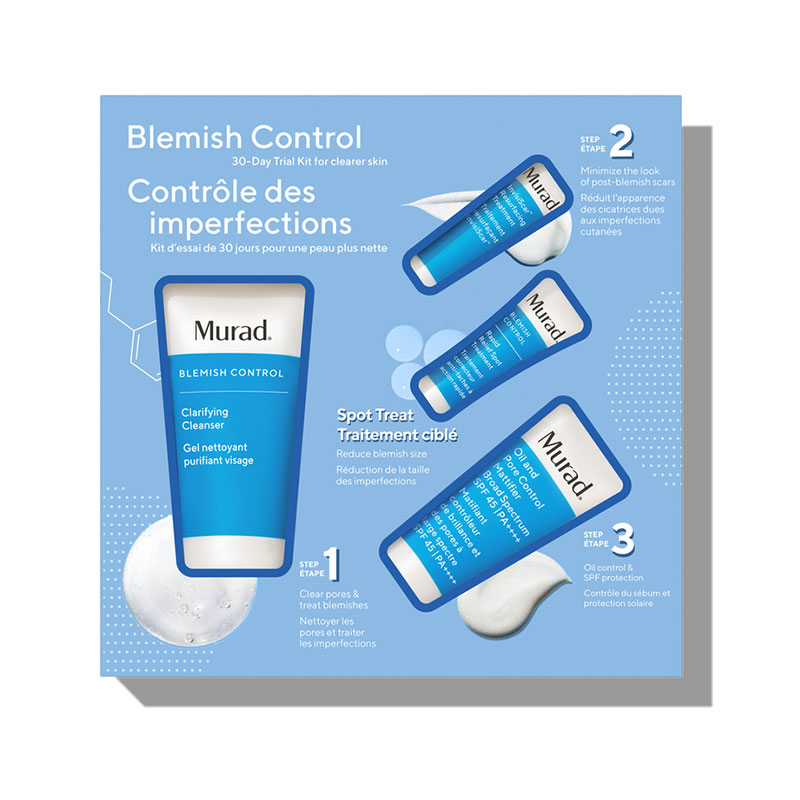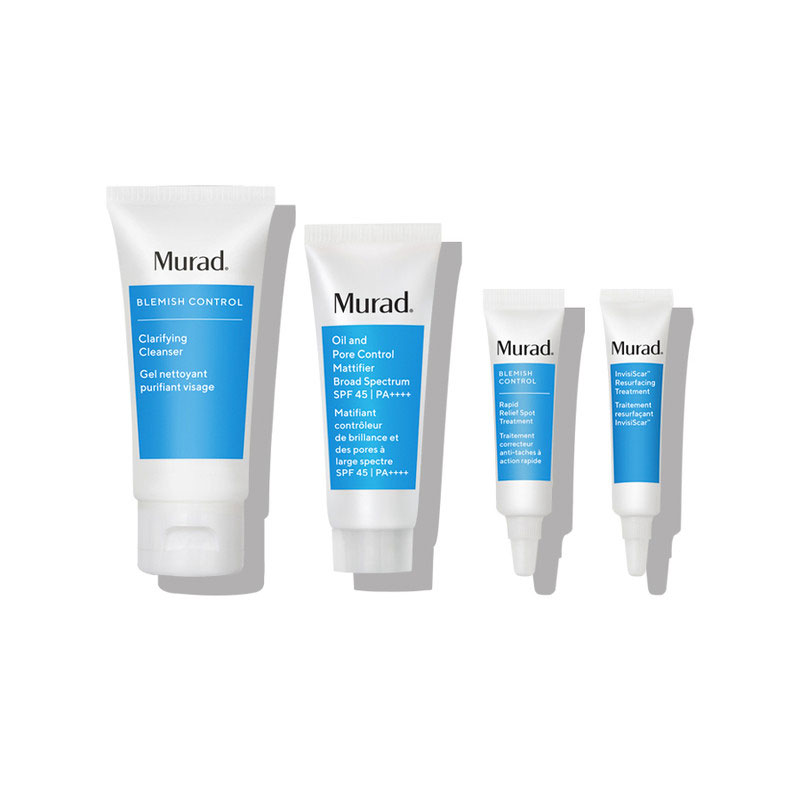 Murad Blemish Control 30-Day Trial Kit
Expired Date : 31 December 2023
Discover Murad Blemish Control 30 Day Trial Kit, a skincare set helps purify pores, control oil, treat blemishes, visibly minimize scars, and protect with SPF for clearer-looking skin.
Clarifying Cleanser 60ml - helps dissolve excess oil, purify pores, clear existing blemishes and prevent future breakouts as it continues to treat even after rinsing
InvisiScar Resurfacing Treatment 5ml - minimises the look of post-blemish scar size, depth and discolouration in 8 weeks.
Oil and Pore Control Mattifier SPF45 23ml - delivers 10 hours of oil, shine and pore control with a smooth, soft-skin feel.
Rapid Relief Spot Treatment 7.5ml - a maximum strength spot treatment that reduces blemish size and redness in 4 hours.
Made In U.S.A.