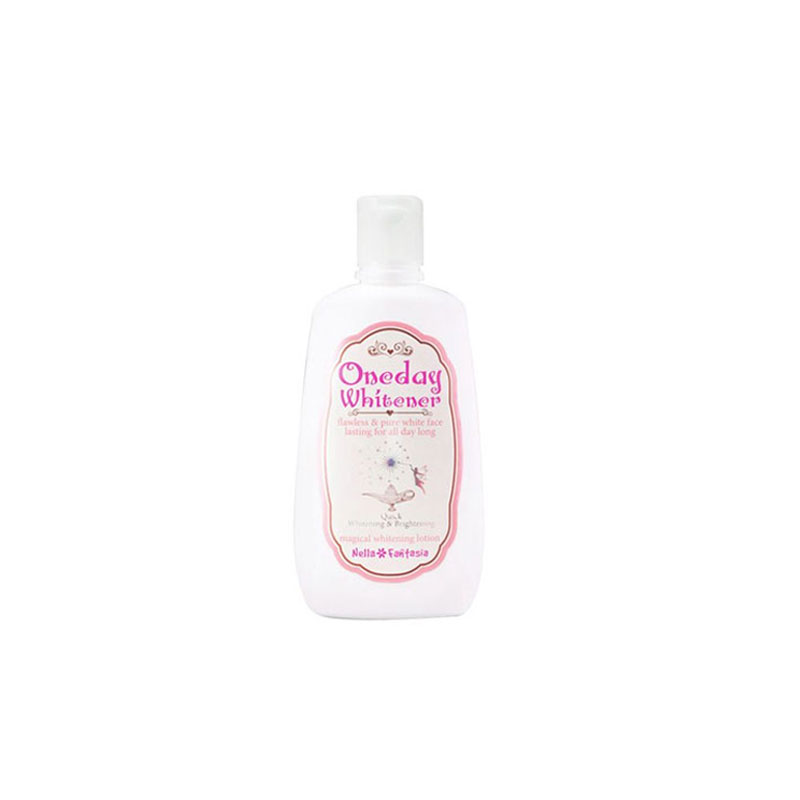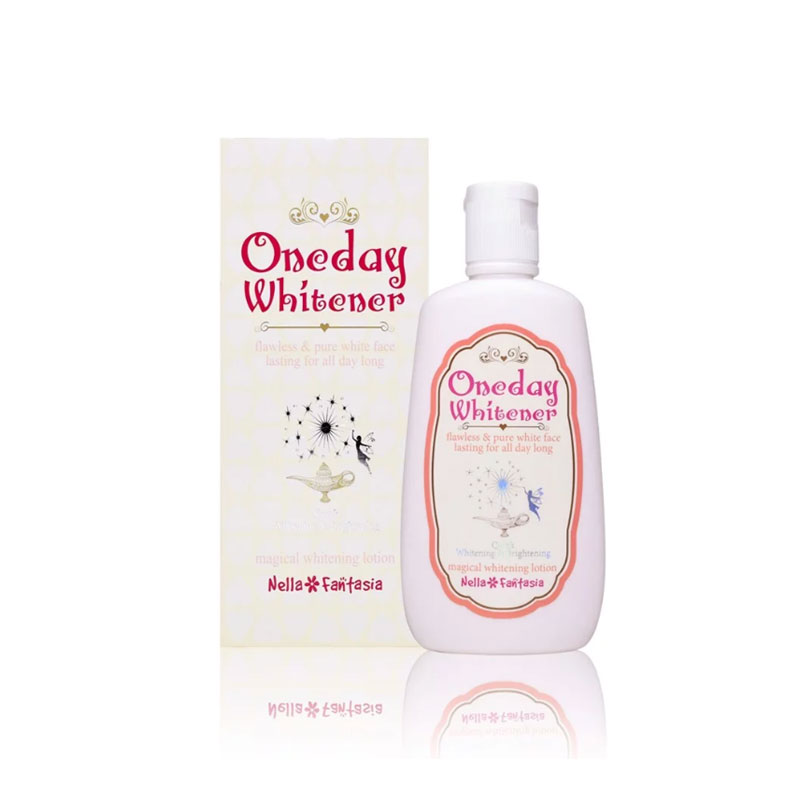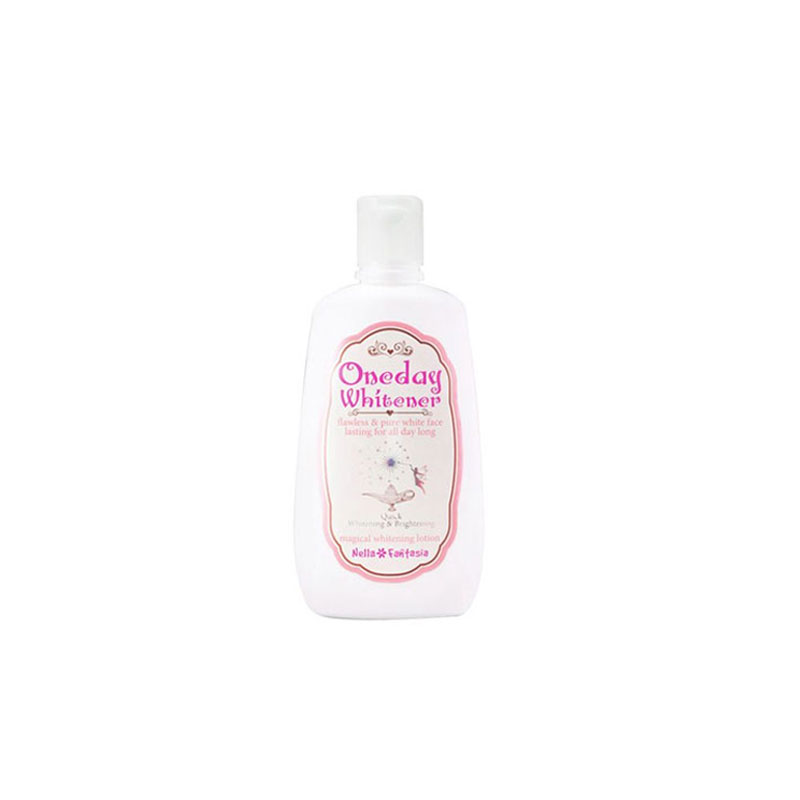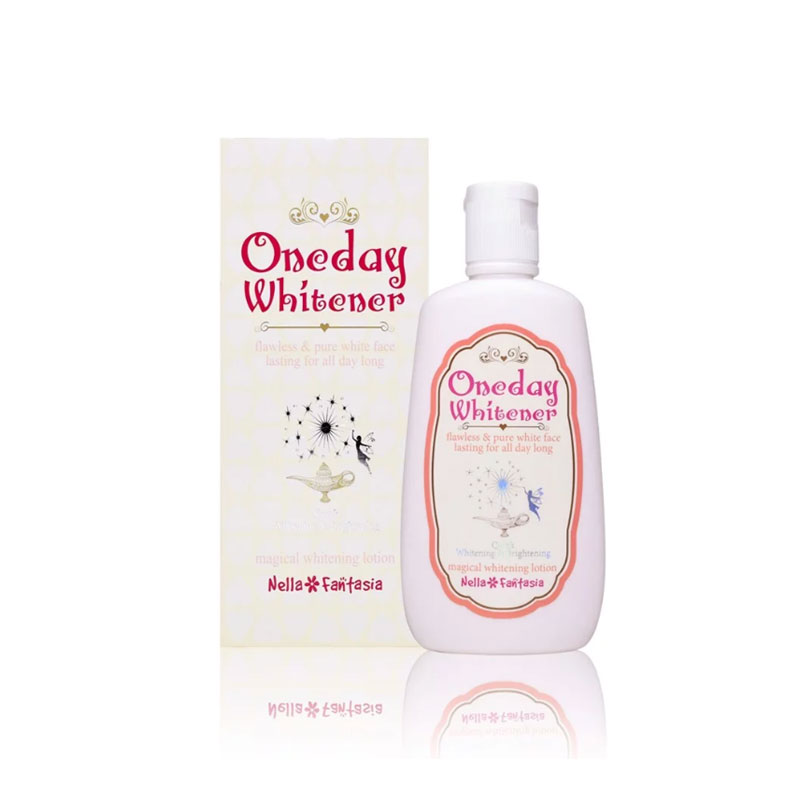 Nella Fantasia Oneday Whitener Magical Whitening Lotion 120ml
This whitening lotion will make your skin instantly fair.
It's brightening ingredients will create a coating on the skin which will give you 8 to 10 hours of brightening coverage.
This lotion also gives full coverage on contact with water or sweat.
Skin Type: All skin Type.
Made In Korea.