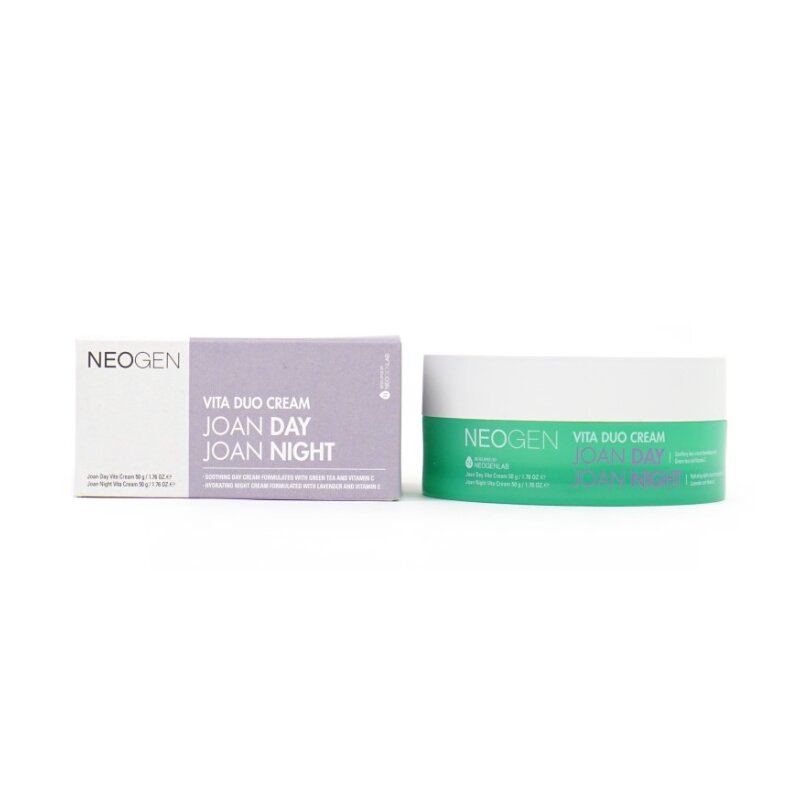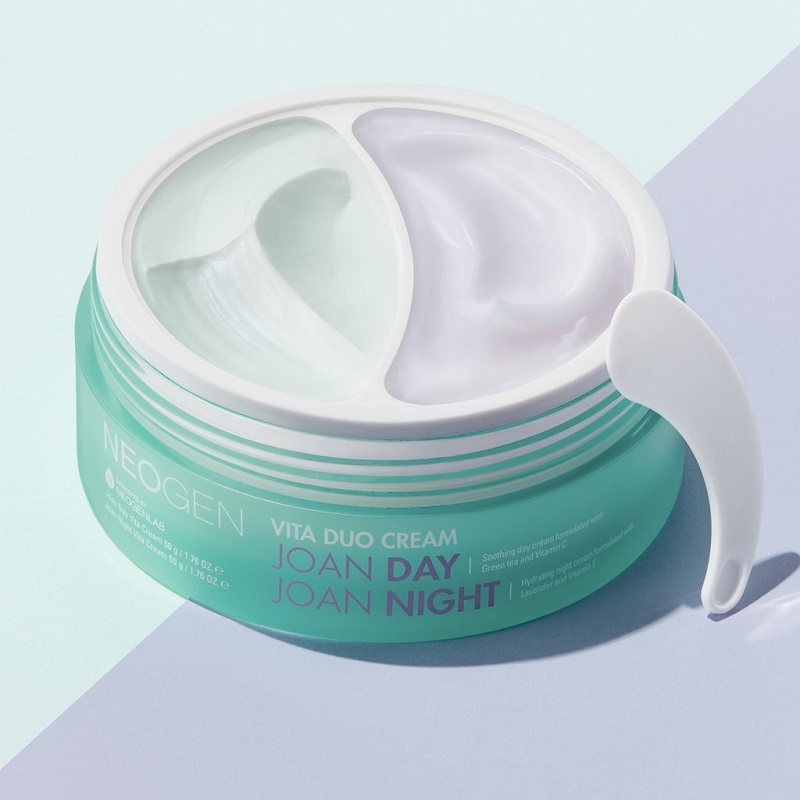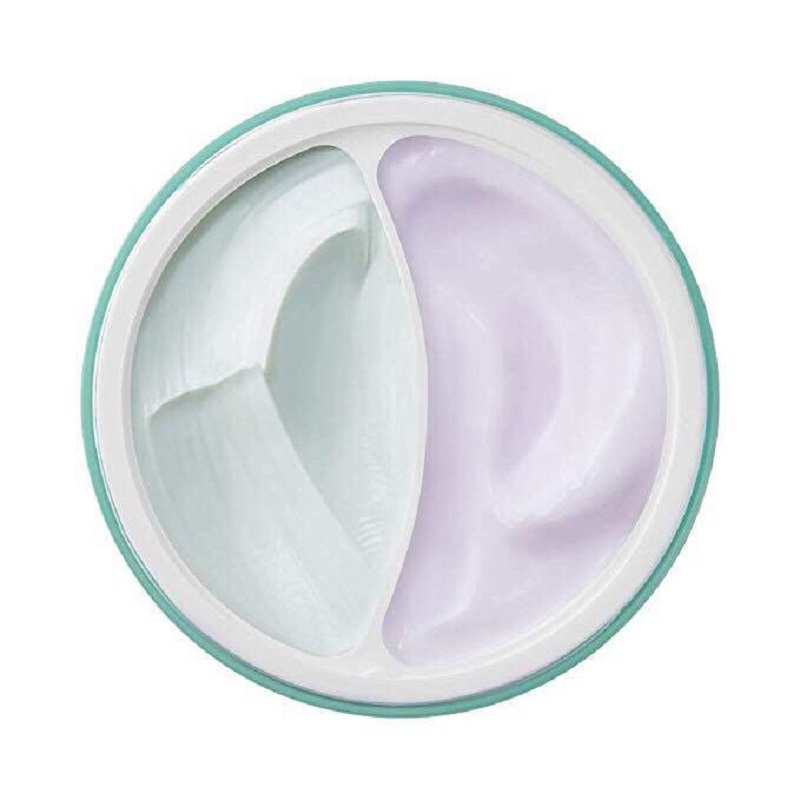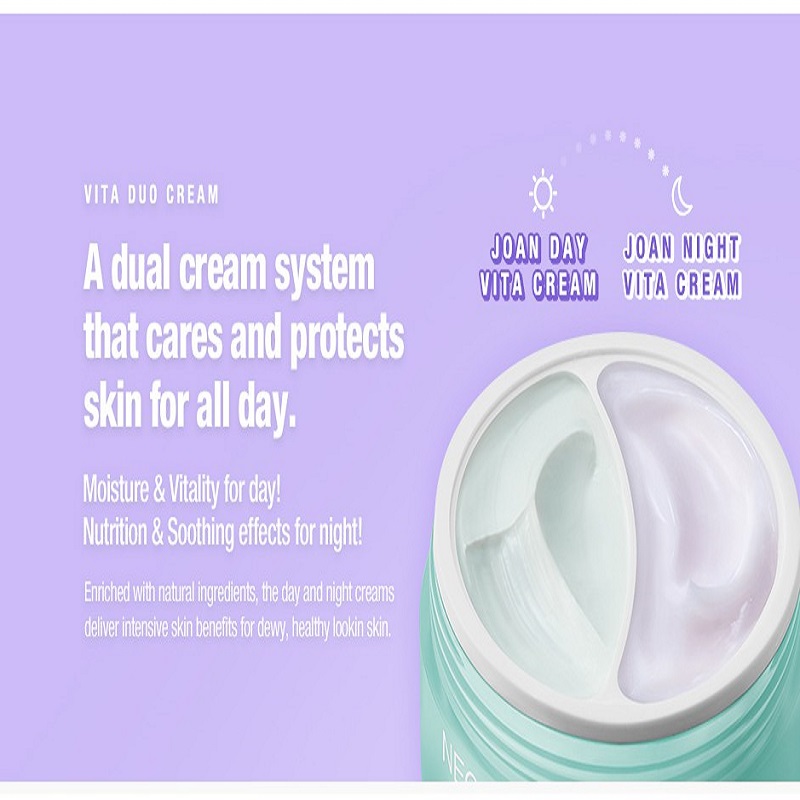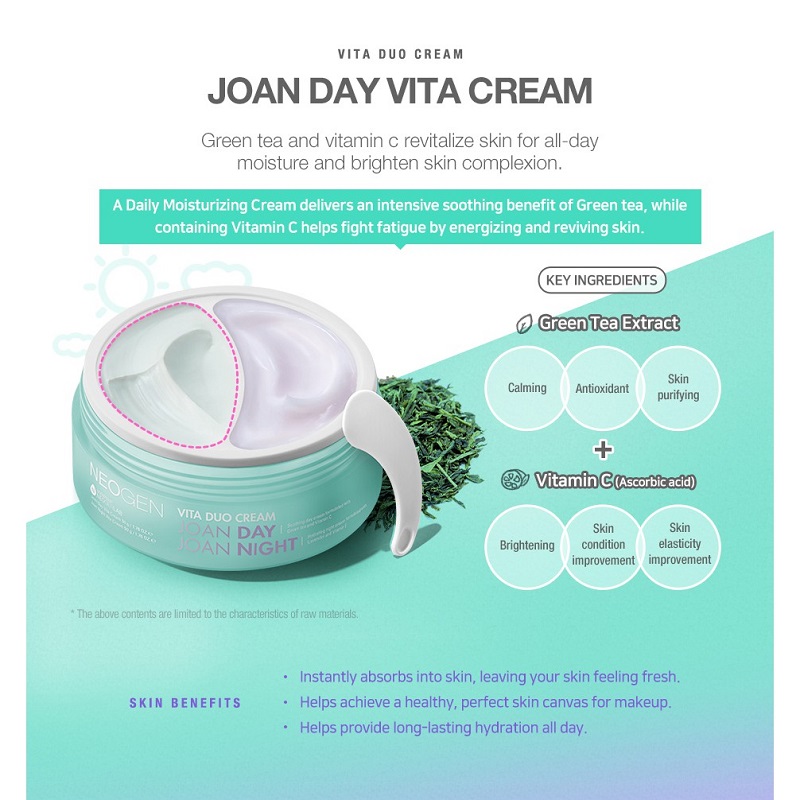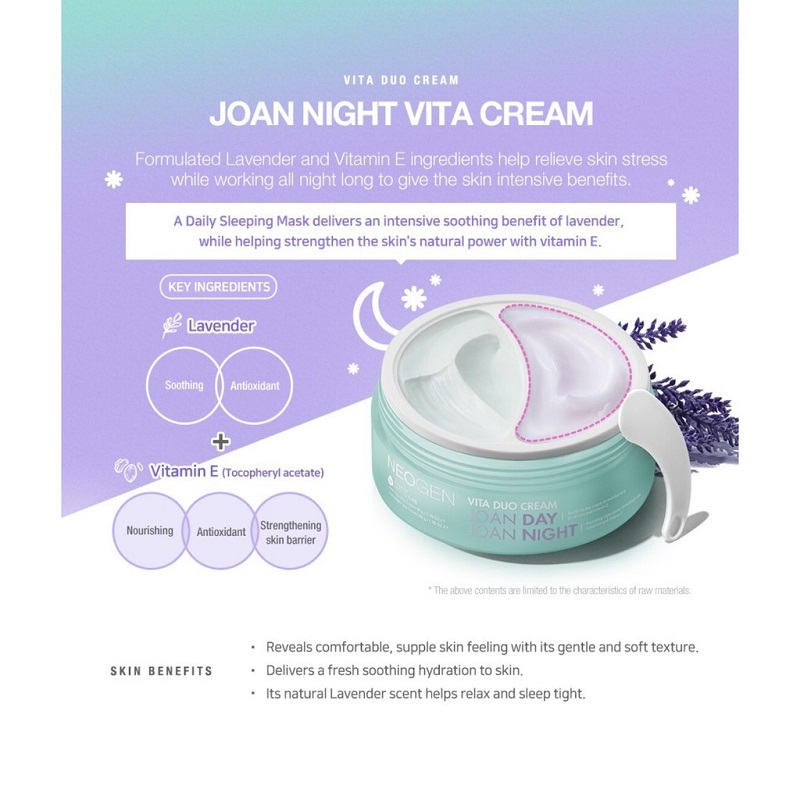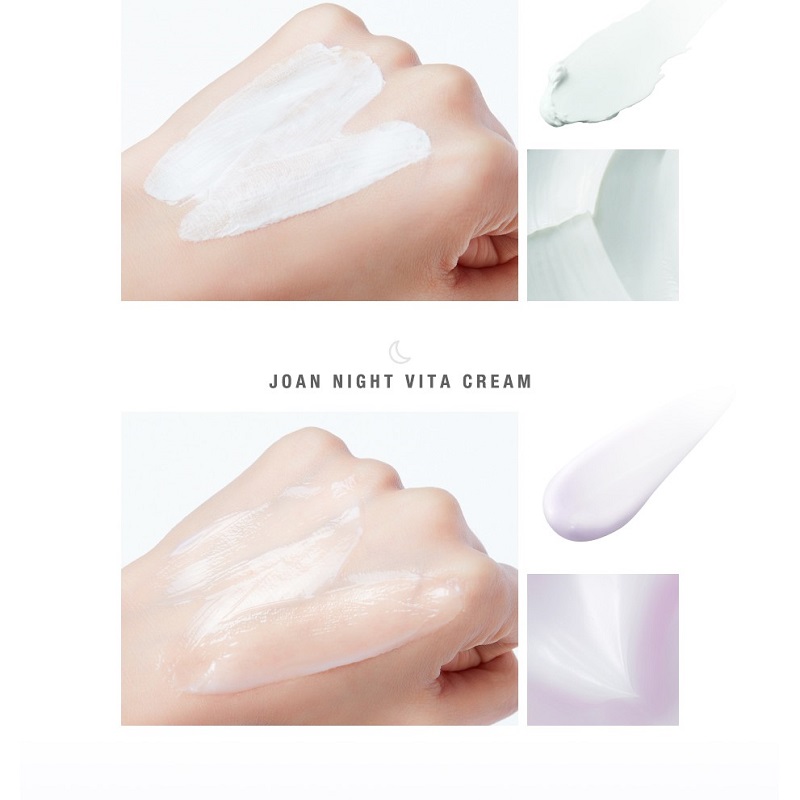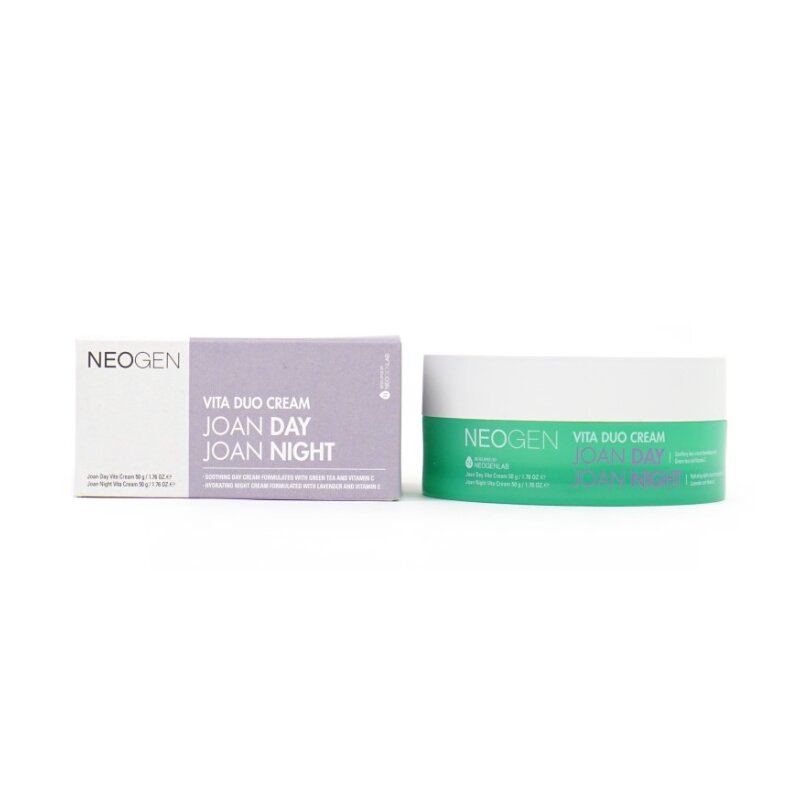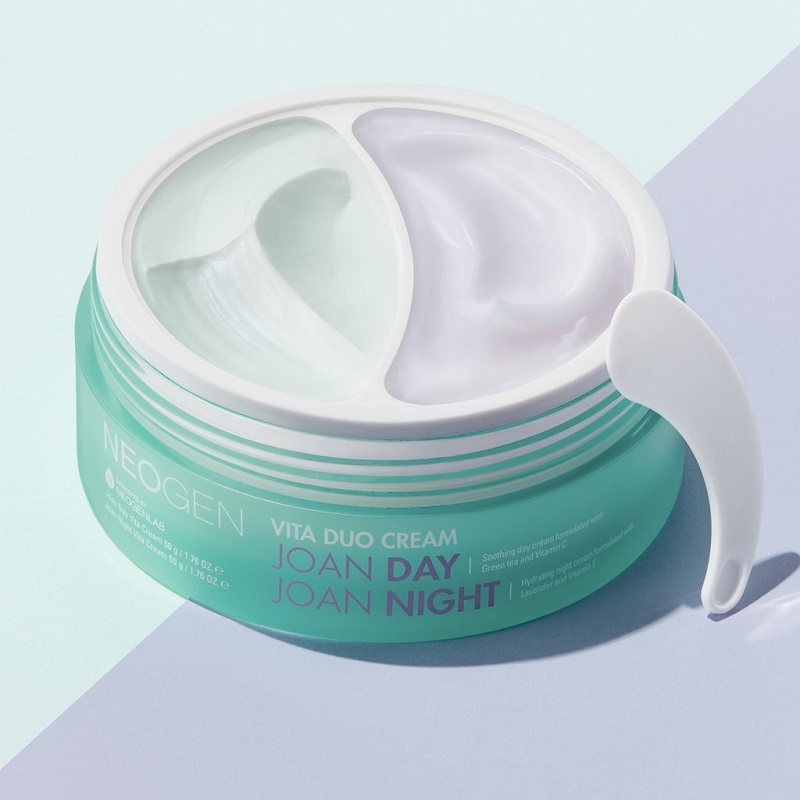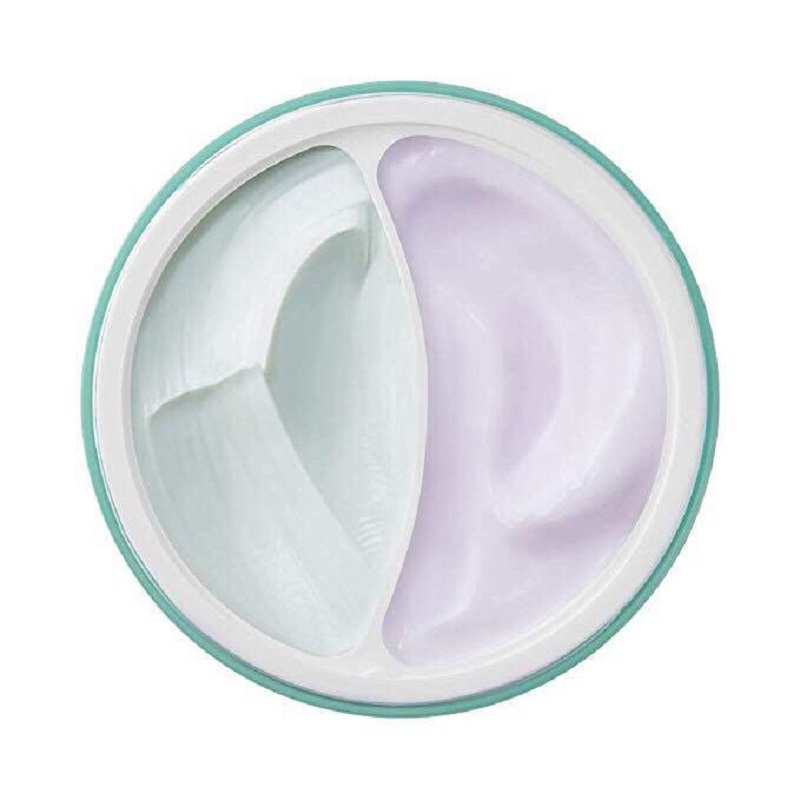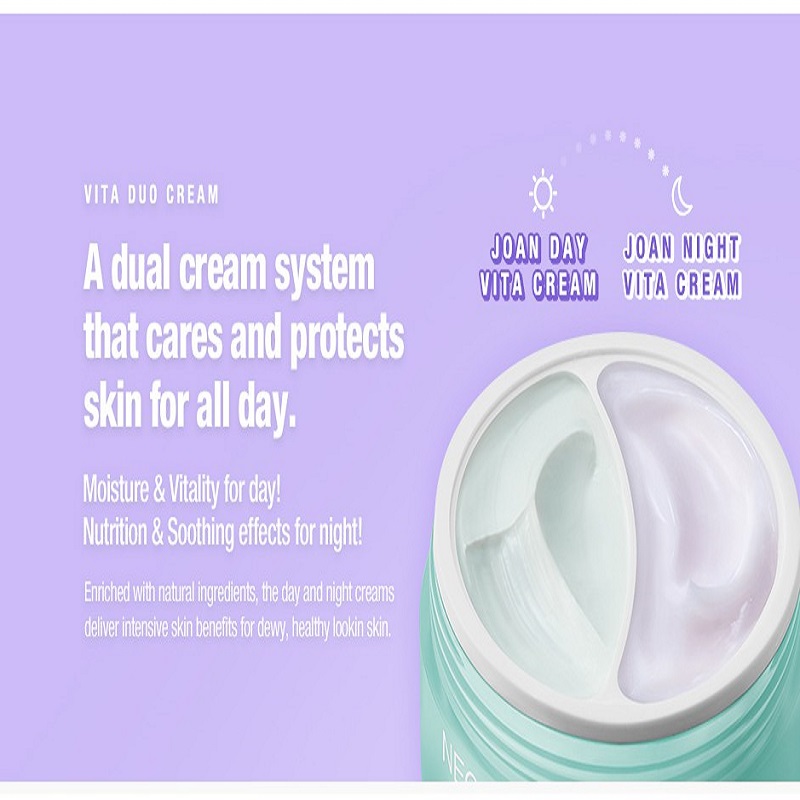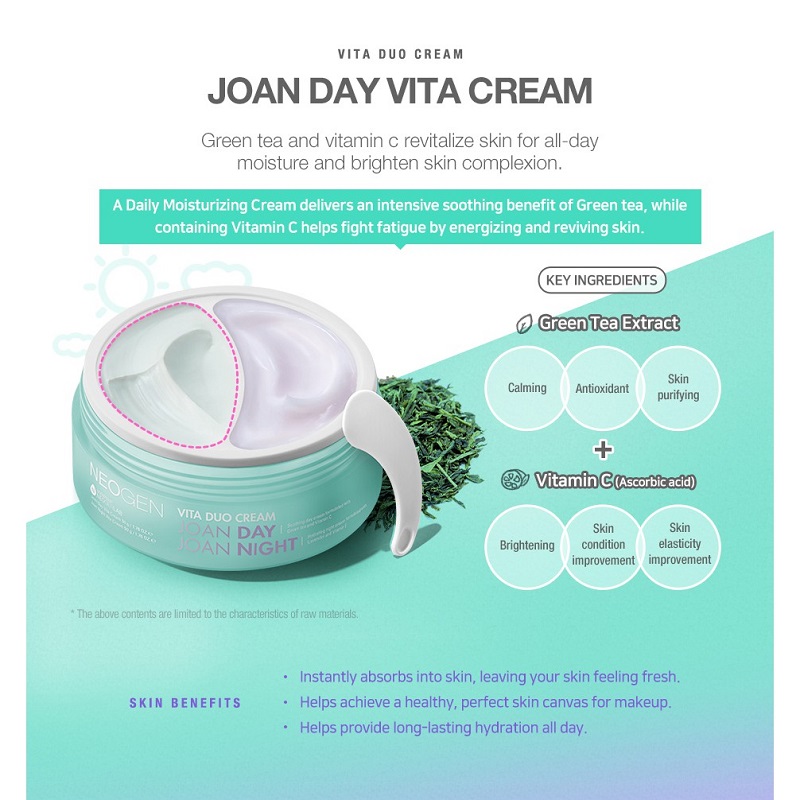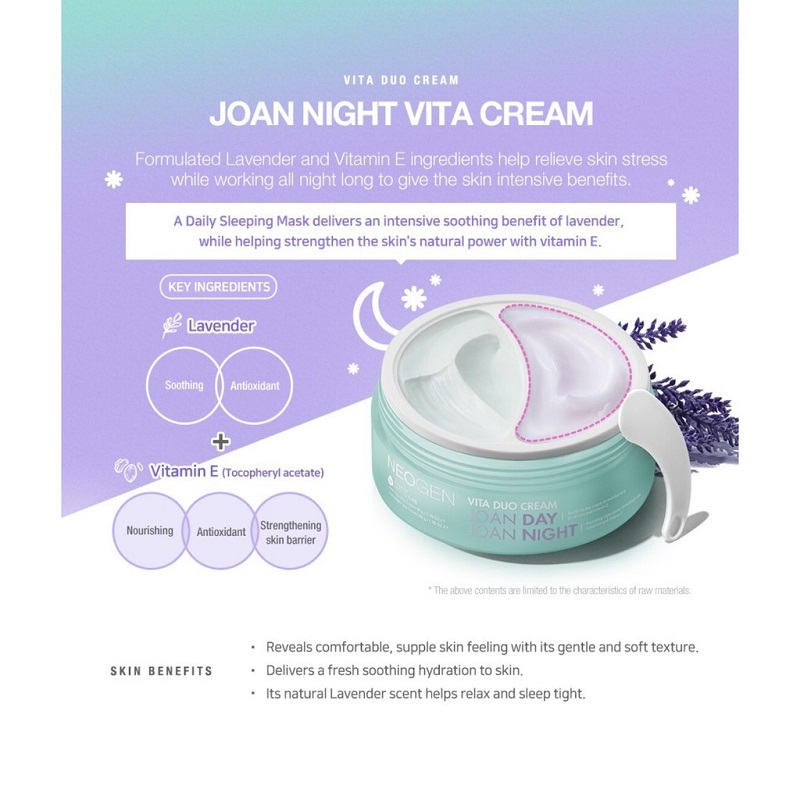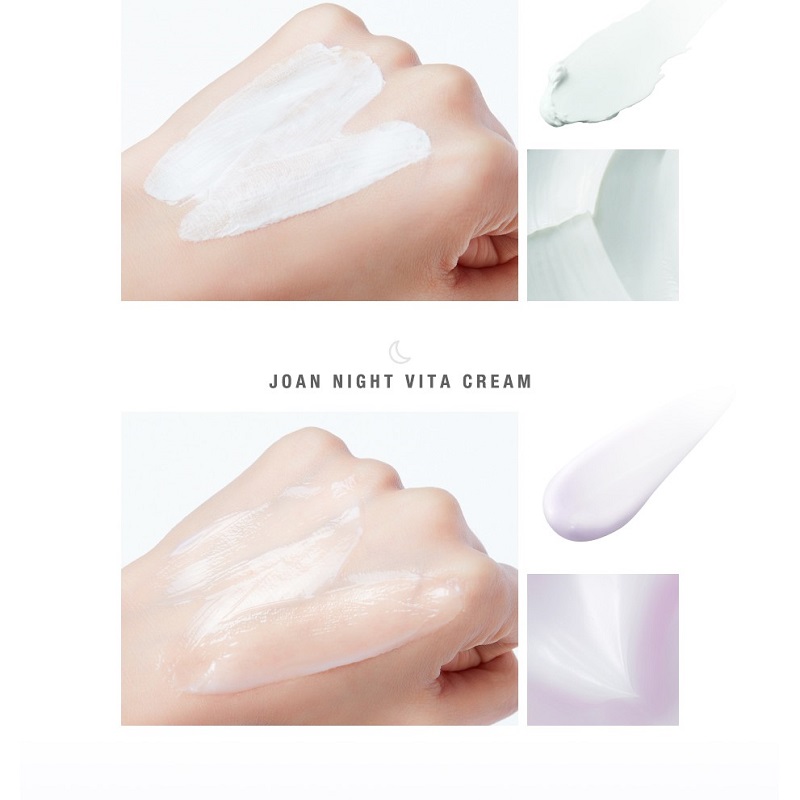 Neogen Vita Duo Cream Joan Day Joan Night 50g
This cream provides a dual cream system containing natural ingredients and vitamin C & E.
Provides intensive soothing benefits for morning and night.
Day Cream:
Formulated to help calm down skin condition while hydrating.
It is enriched with Green tea and Vitamin C.
The two ingredients will revitalize skin for all-day moisture and brighten skin complexion.
Night Cream:
Formulated with Lavender and Vitamin E to help protect and improve the skin's strength.
The relaxing scent and cooling texture deliver hydration all night long.
Made in Korea.