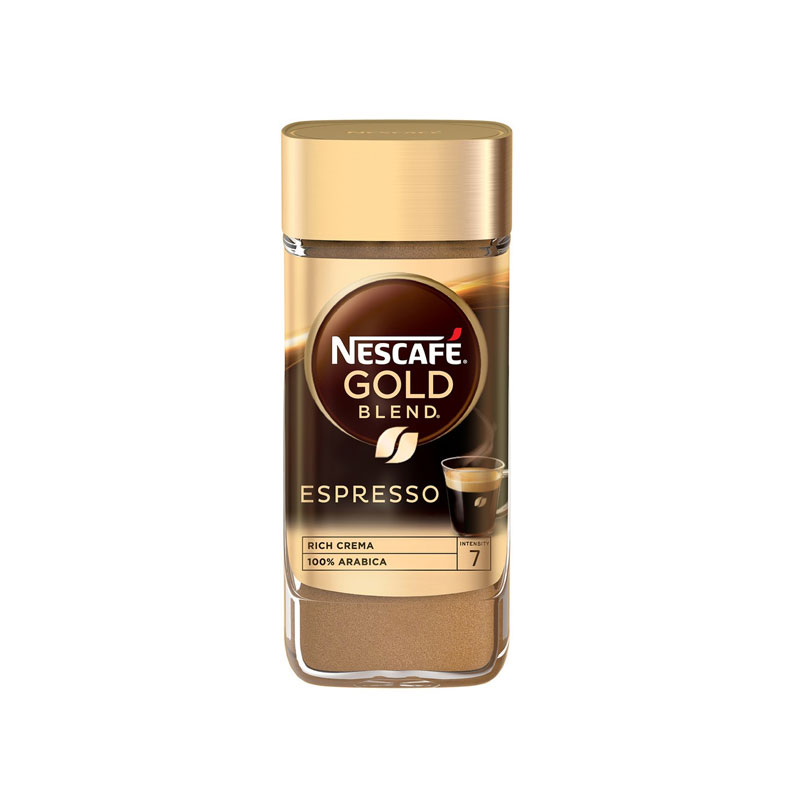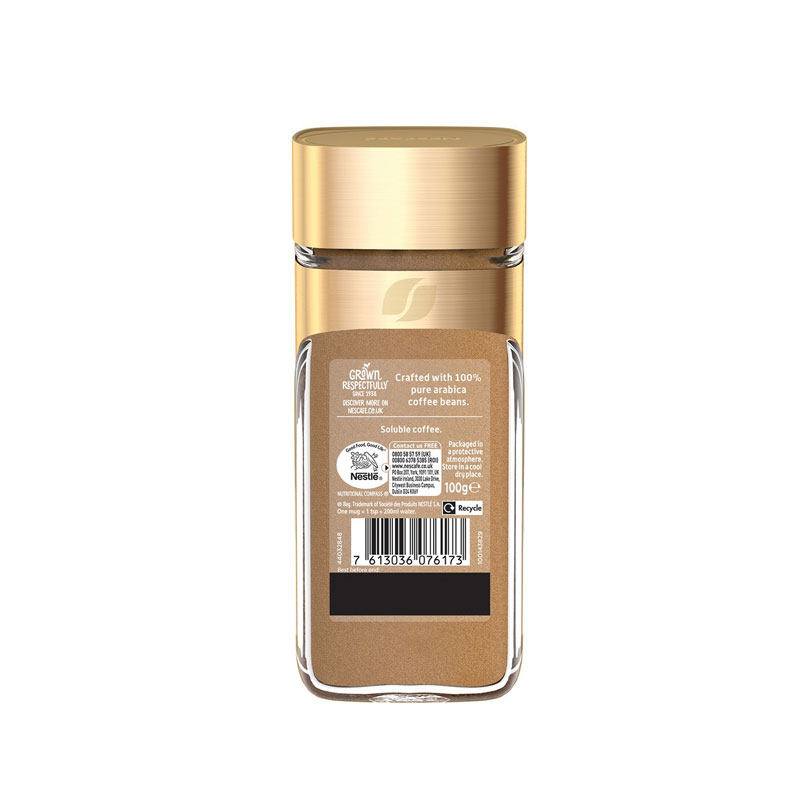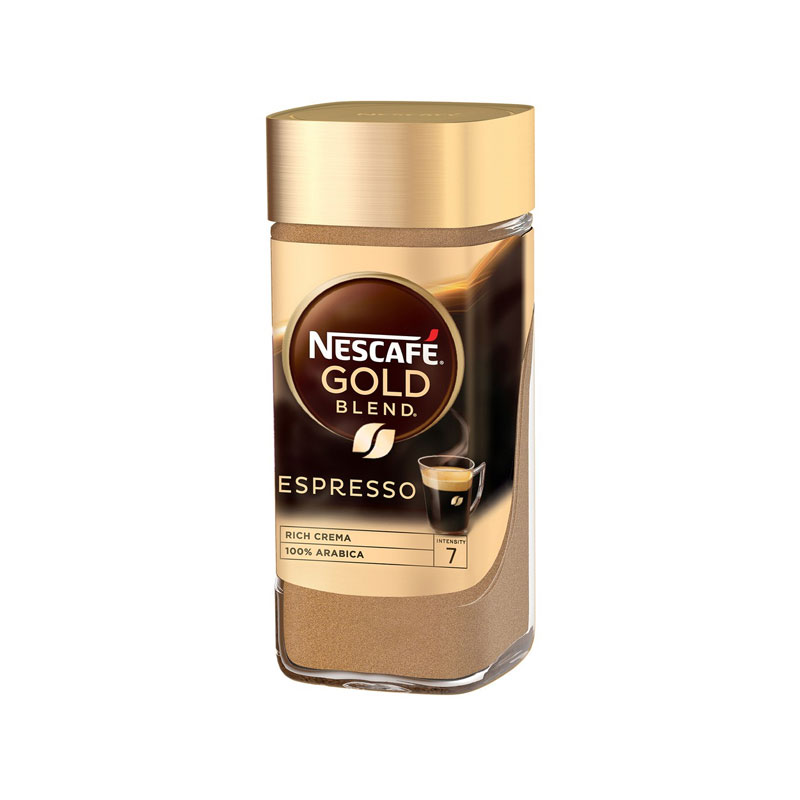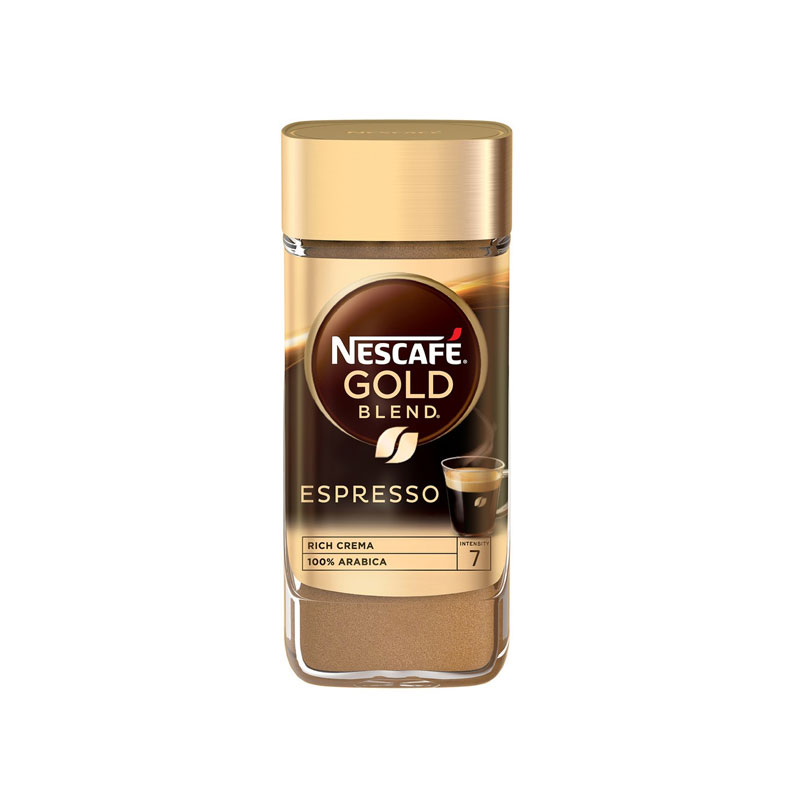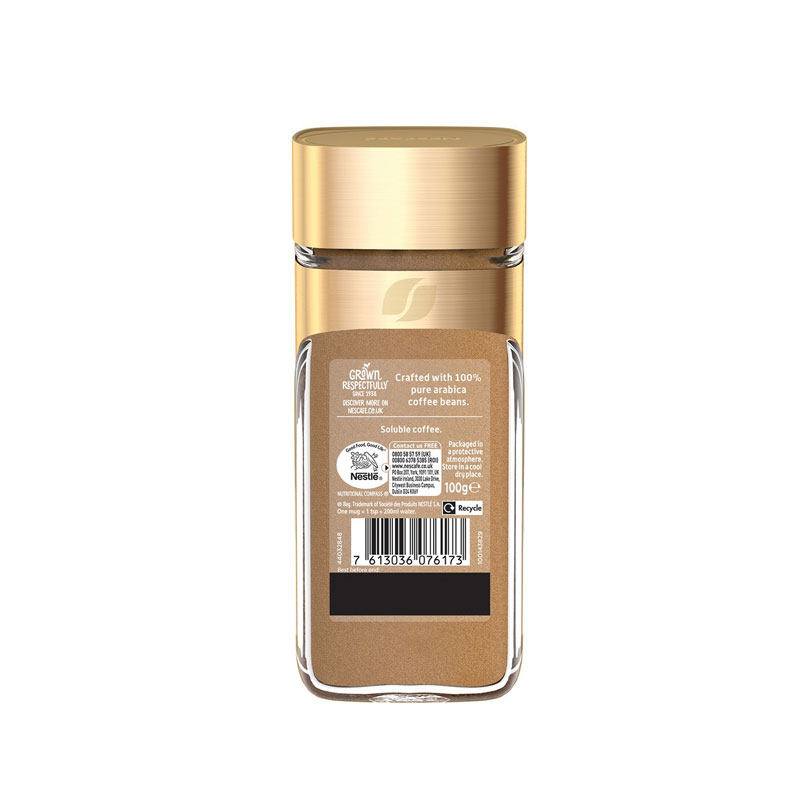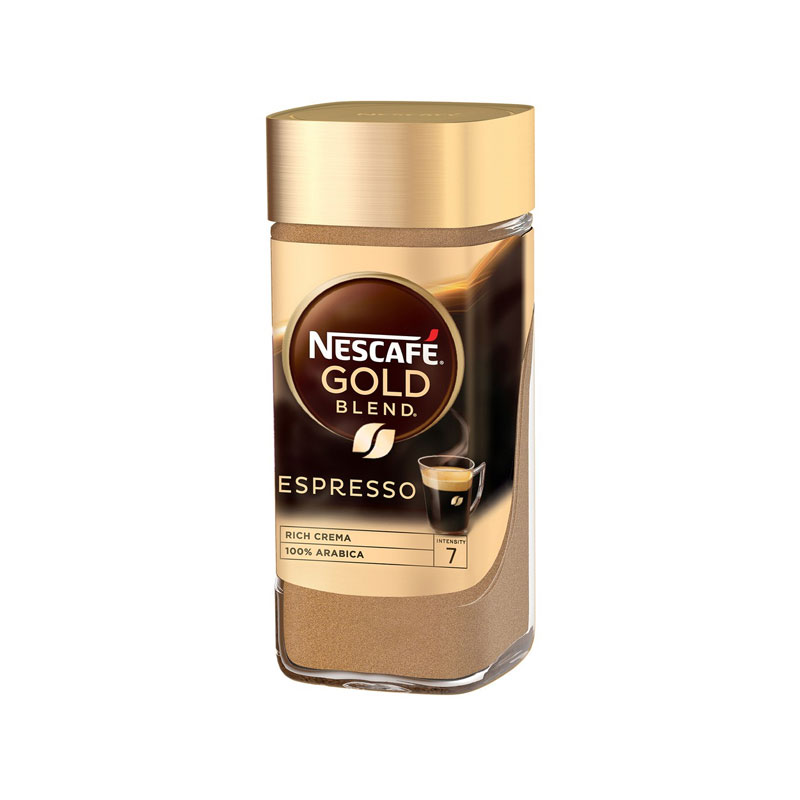 Nescafe Gold Blend Espresso Coffee 100gm
Premium instant espresso coffee.
Nescafe gold espresso is a strong-tasting, rich and aromatic coffee with a distinctive flavour.
Short but intensely satisfying.
It has a depth of flavour that espresso connoisseurs will love.
When prepared, your premium instant espresso coffee will be topped with a velvety crema for that special finishing touch.
Intensity: 7.
Imported From UK.