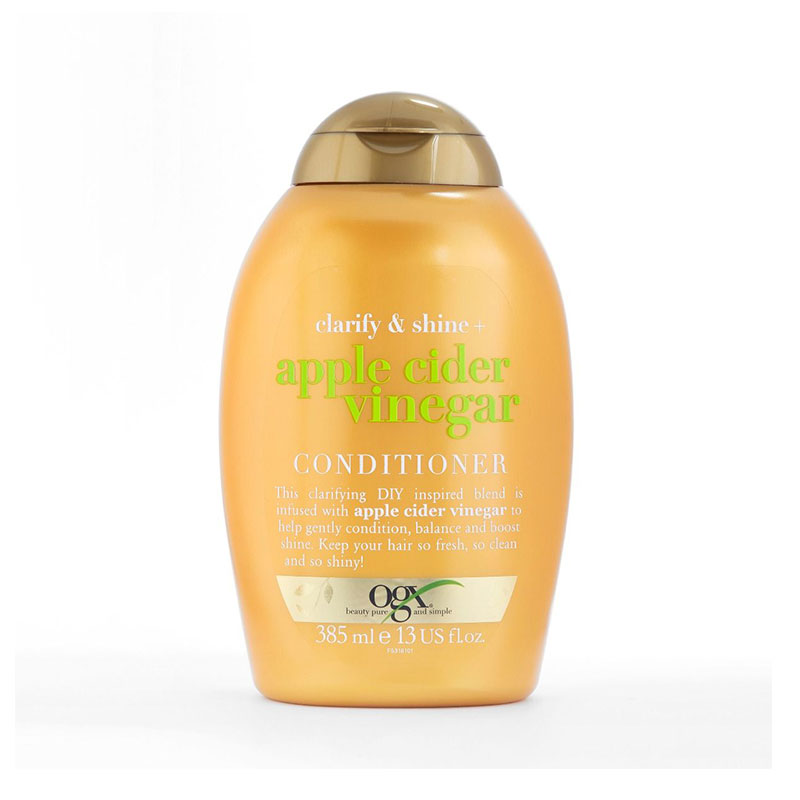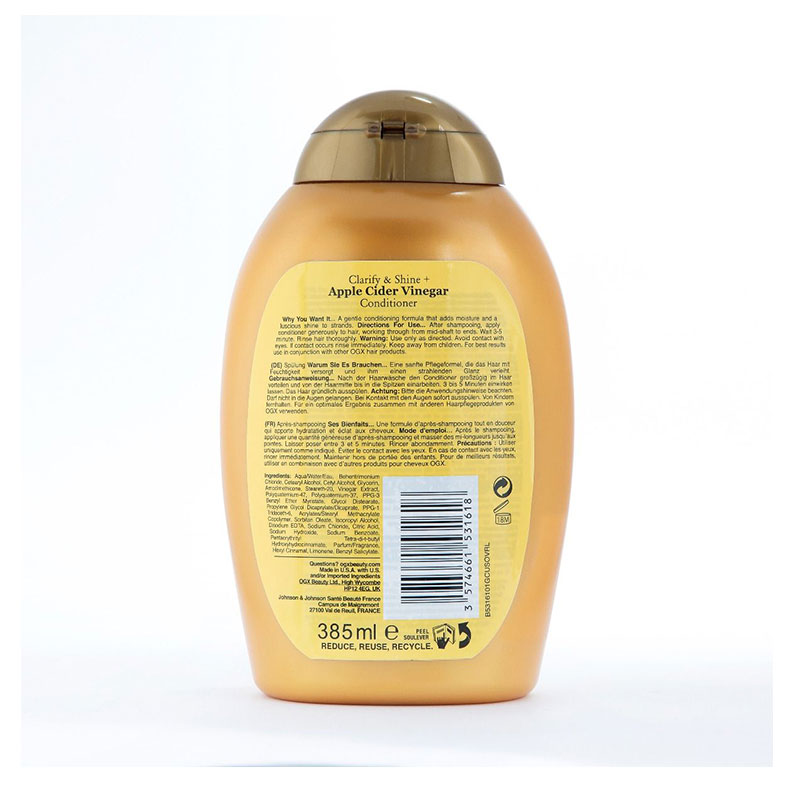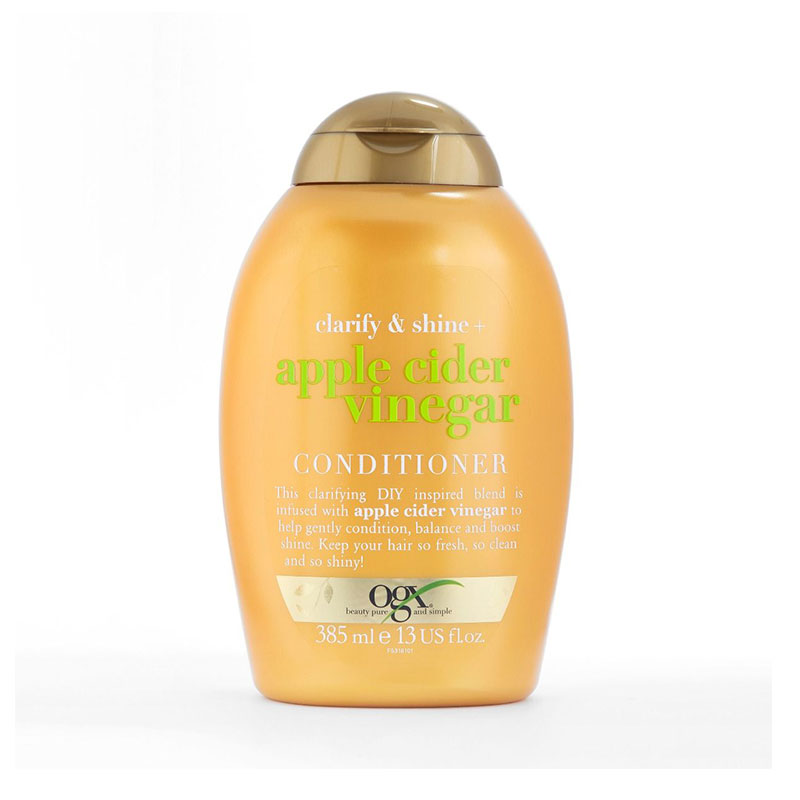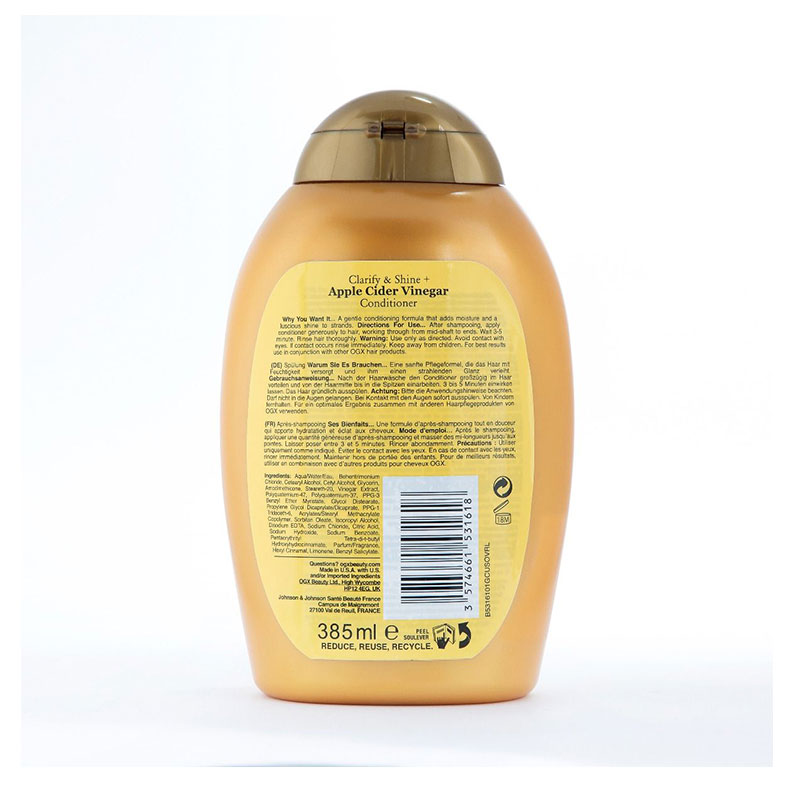 OGX Clarify & Shine + Apple Cider Vinegar Conditioner 385ml
Hair shine enhancing conditioner.
Leaves hair detangled, fresh, balances and super shiny.
Recommended for normal, fine & dry hair.
Conditioner made with an uplifting blend of apple cider vinegar.
Sulfate free hair conditioner.
Third step of a 3-step regime For best results use the entire apple cider vinegar collection: shampoo, hair rinse and conditioner.
Made in USA.