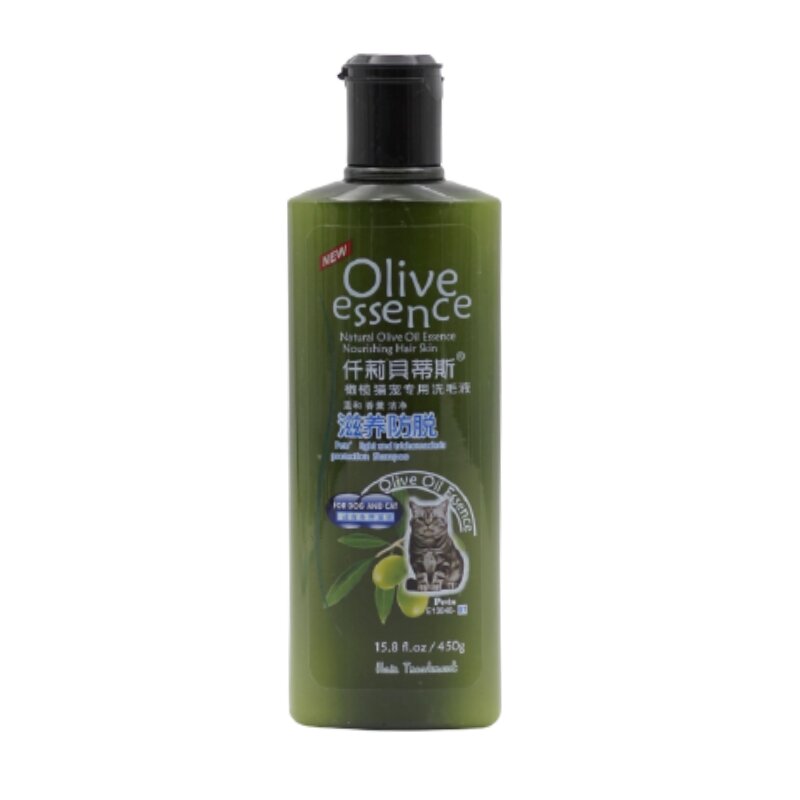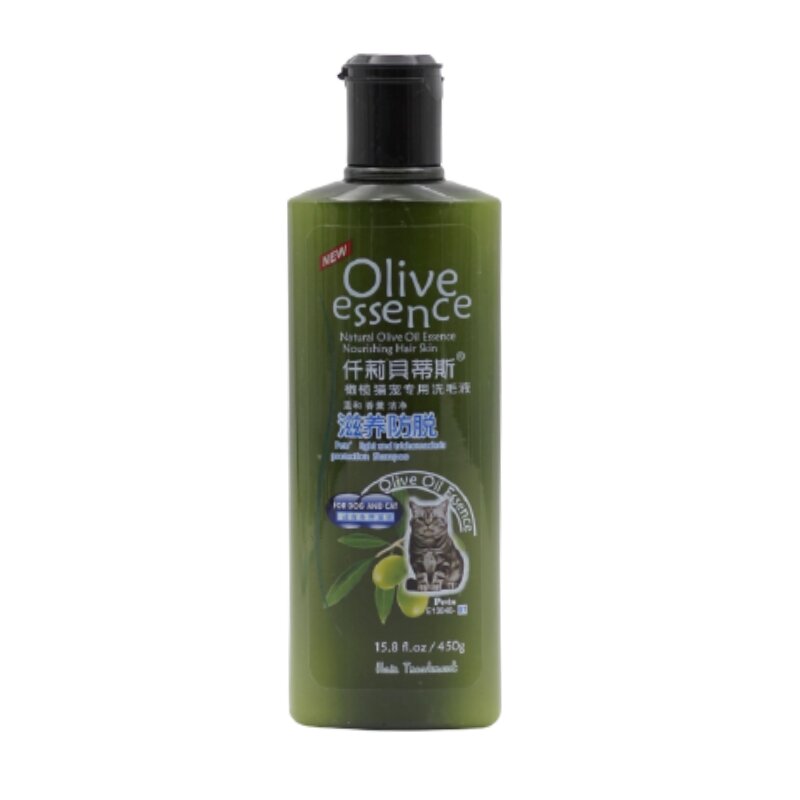 Olive Essence Pets' Light And Trichomadesis Protection Shampoo 450g (20229)
This is a pet hair treatment shampoo that is infused with olive oil essence.
It protects your pet from fleas, ticks and fungus.
Safe for all dogs and cats.
It's biotechnology formula can effectively surround and block the original odor.
Leaves your dog's/cat's hair soft and smooth.
Gives fresh olive smell after bath, so your pet will have a good smell.
Keeps pet's hair smooth and clean.
Made in P.R.C.