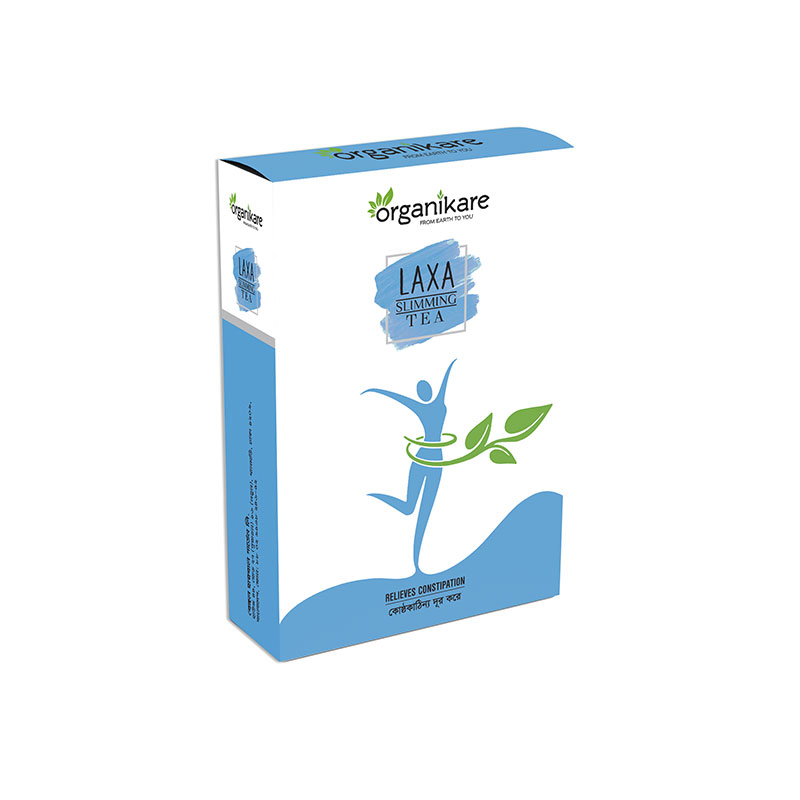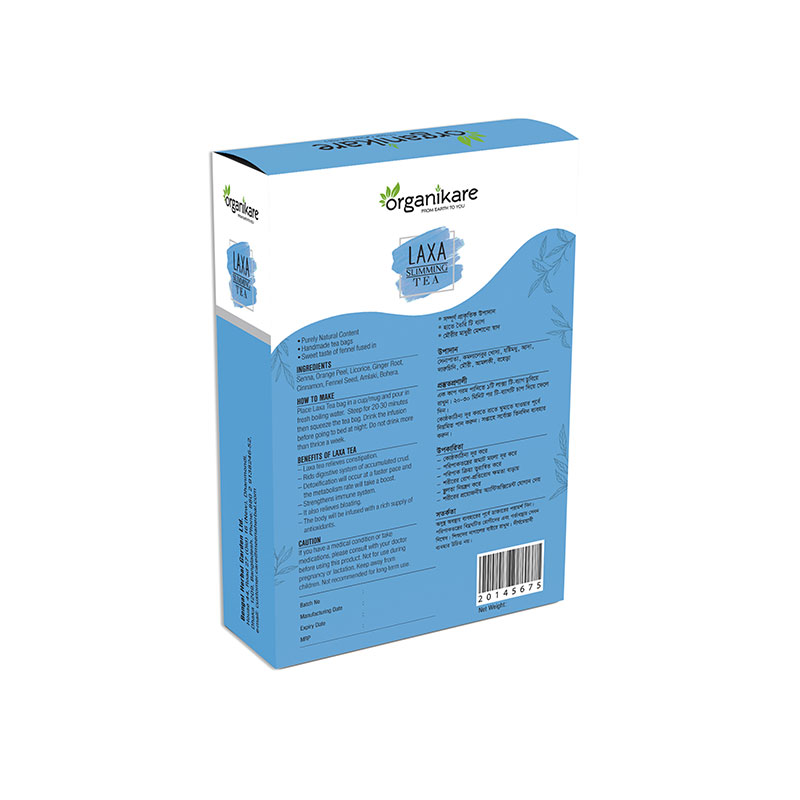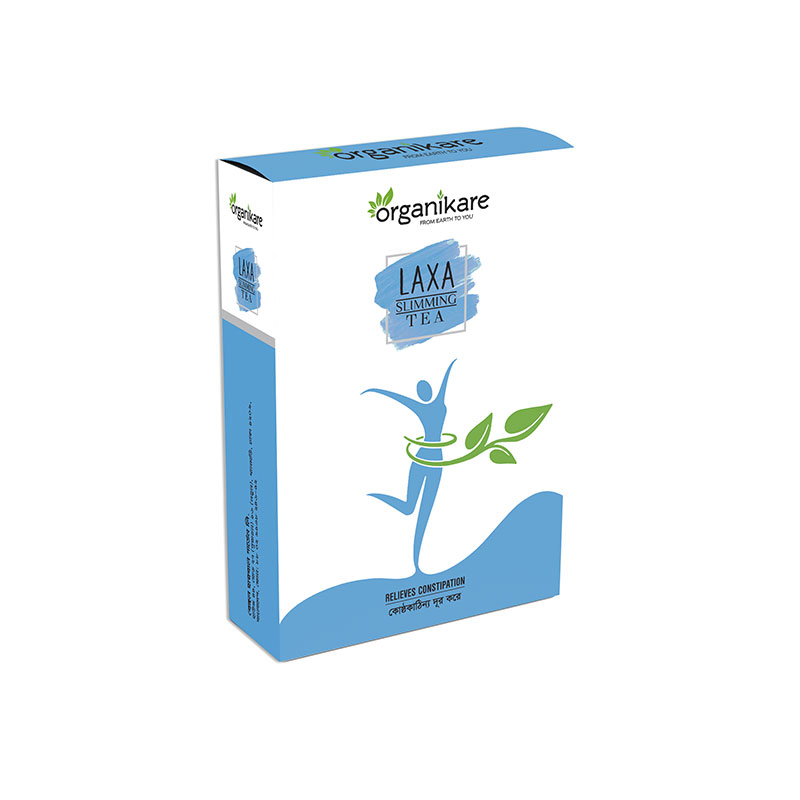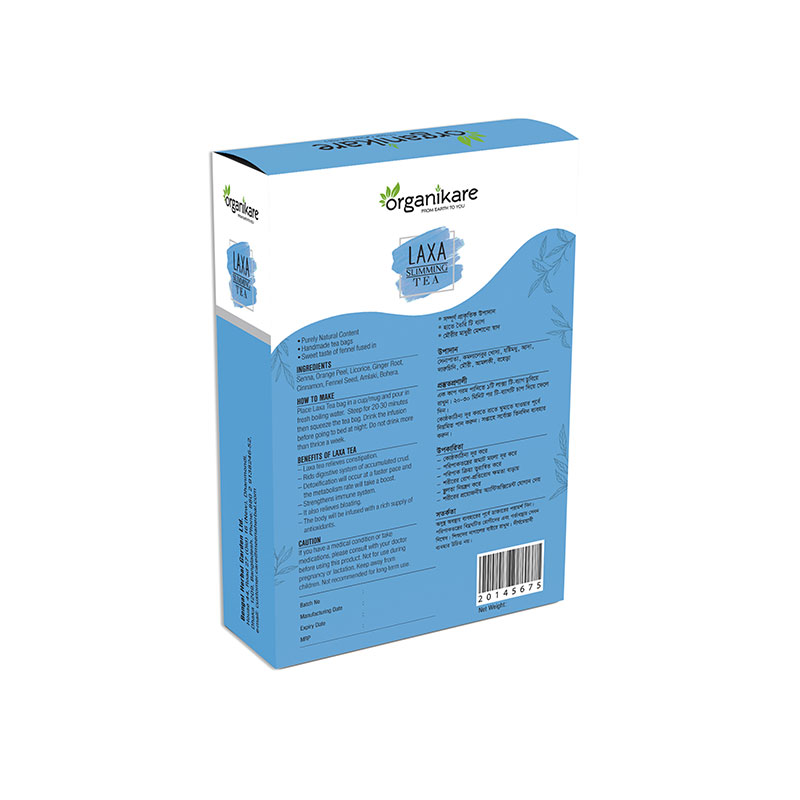 Organikare Laxa Slimming Tea 30g
Laxa tea relieves constipation.
Rids digestive system of accumulated crud.
Detoxification will occur at a faster pace and the metabolism rate will take a boost.
Strengthens immune system.
It also relieves bloating.
The body will be infused with a rich supply of antioxidants.
Made in Bangladesh.