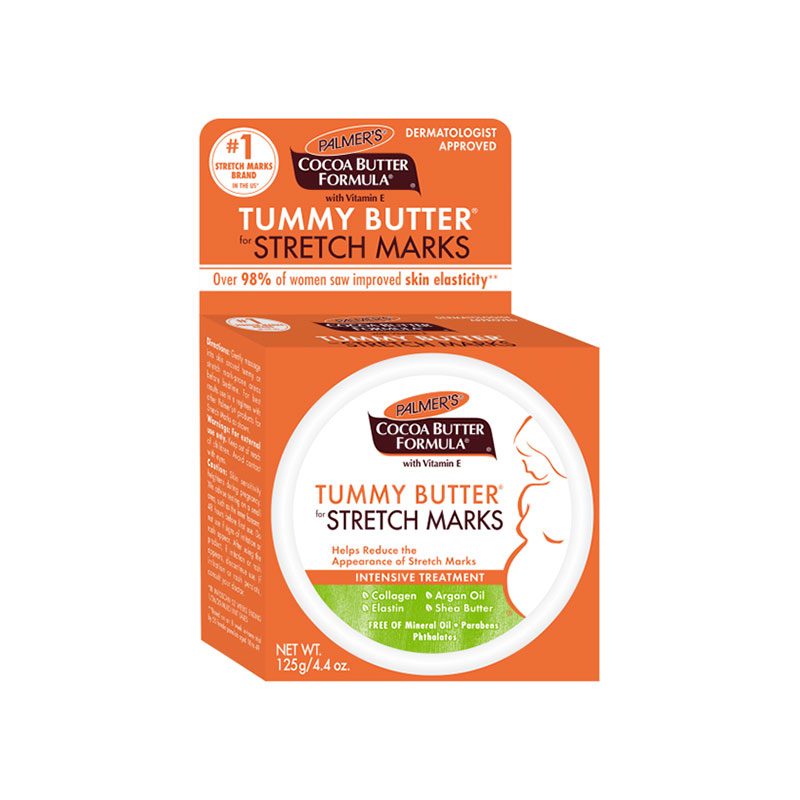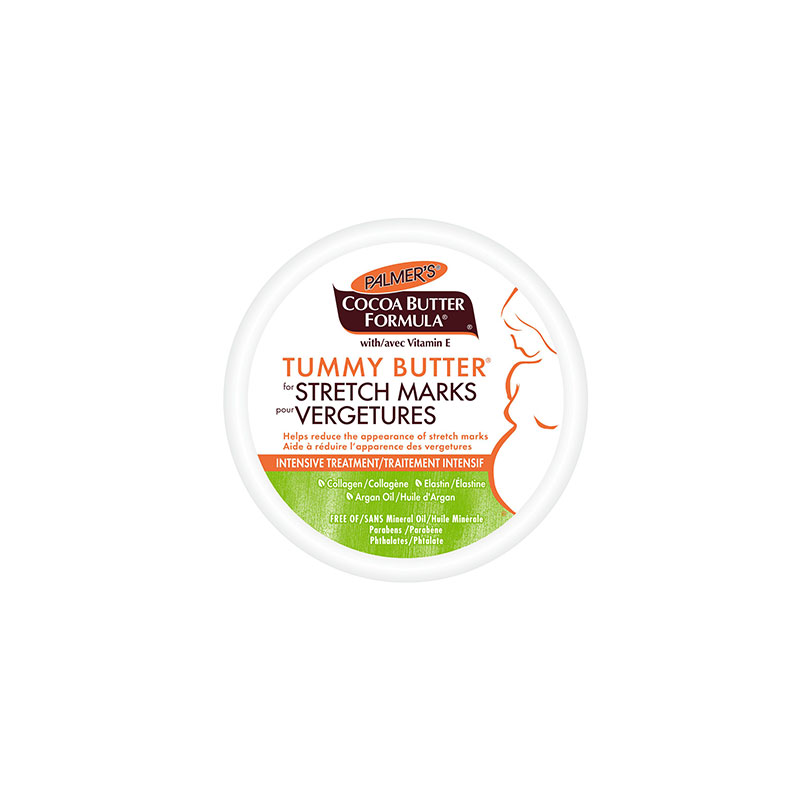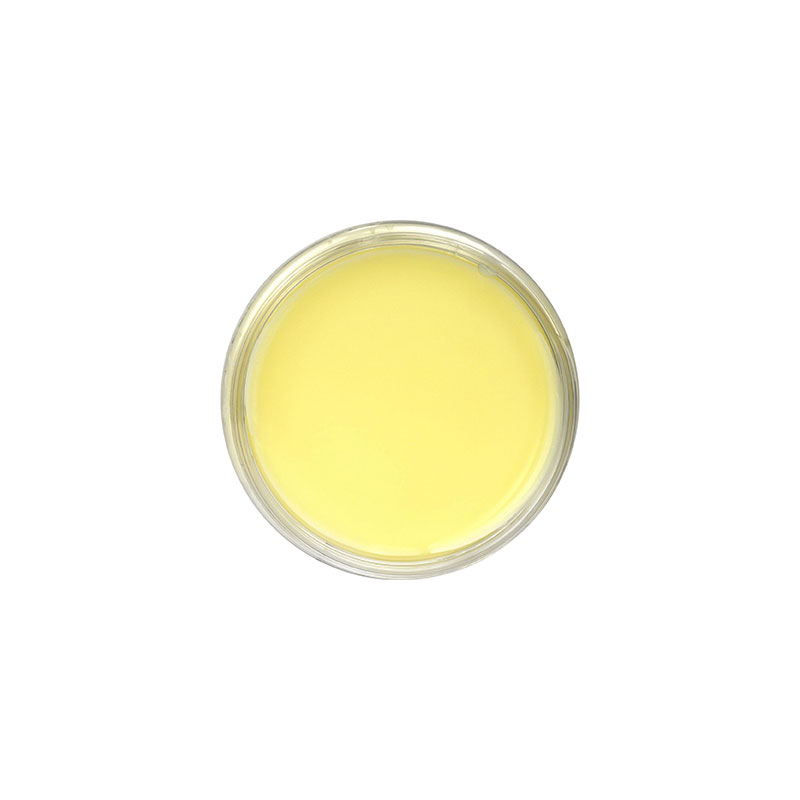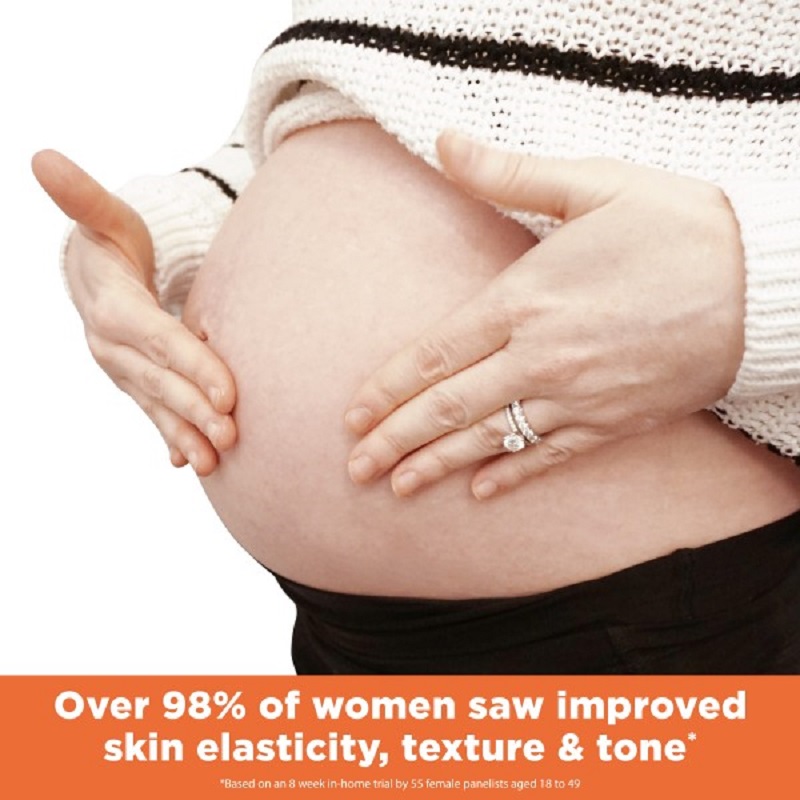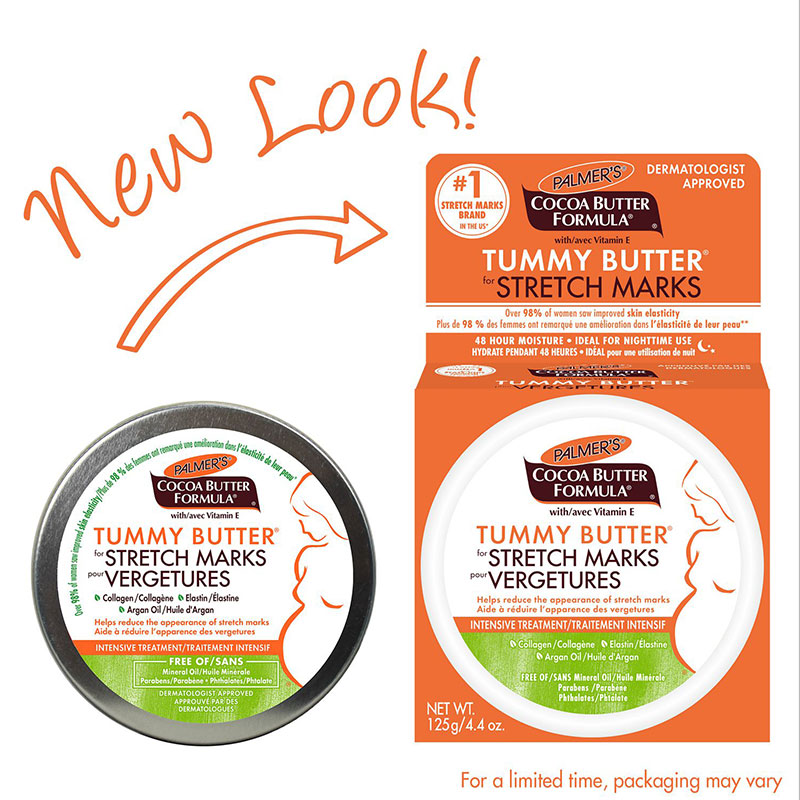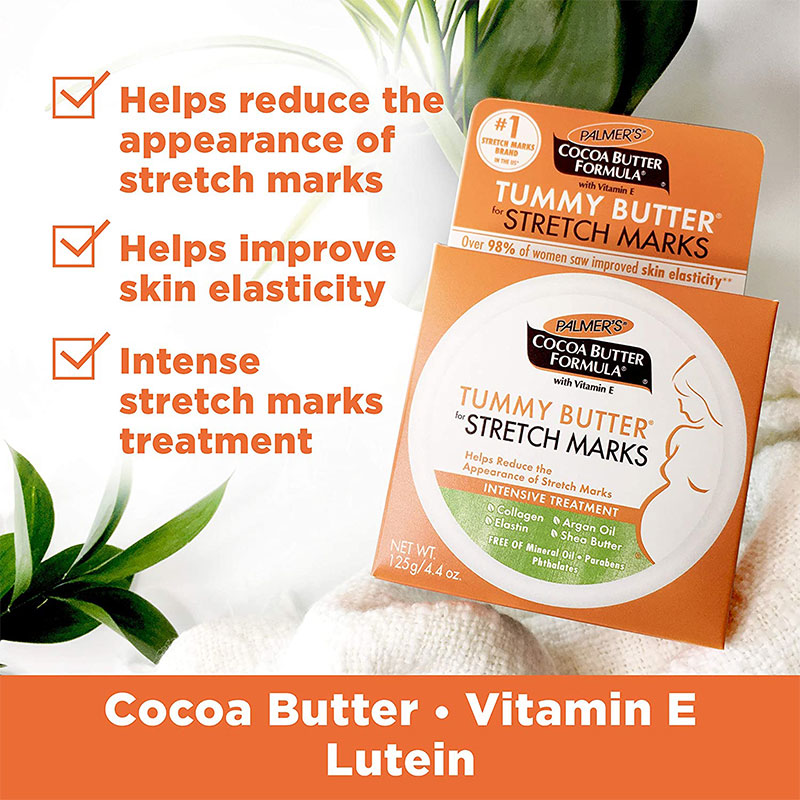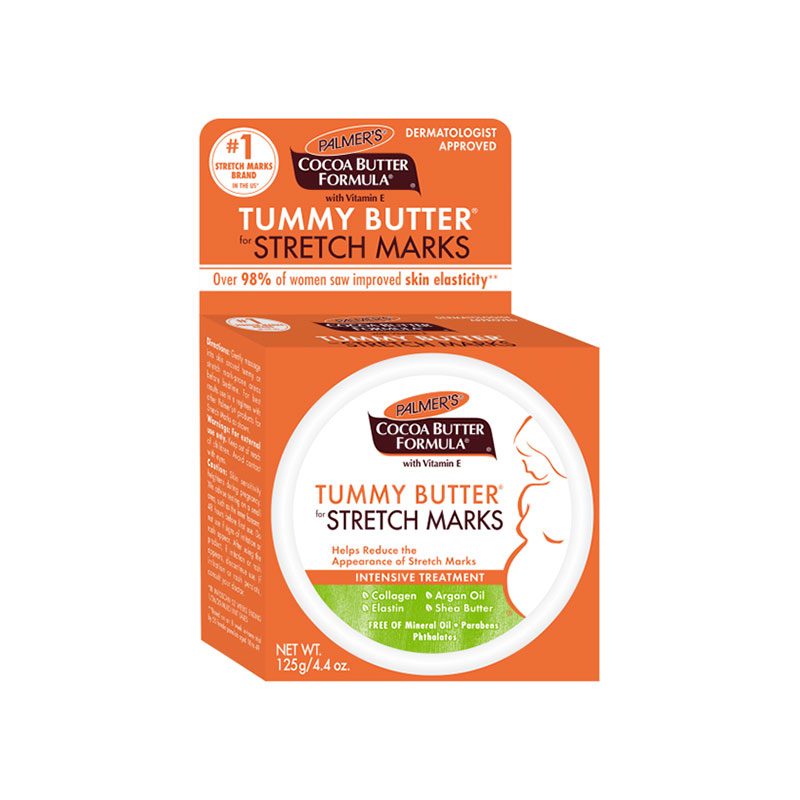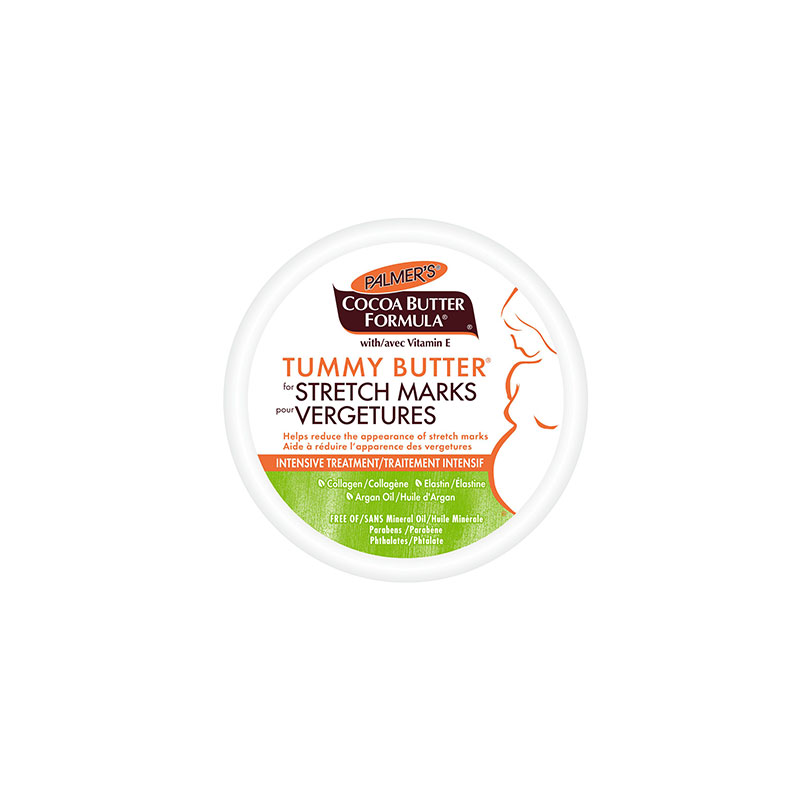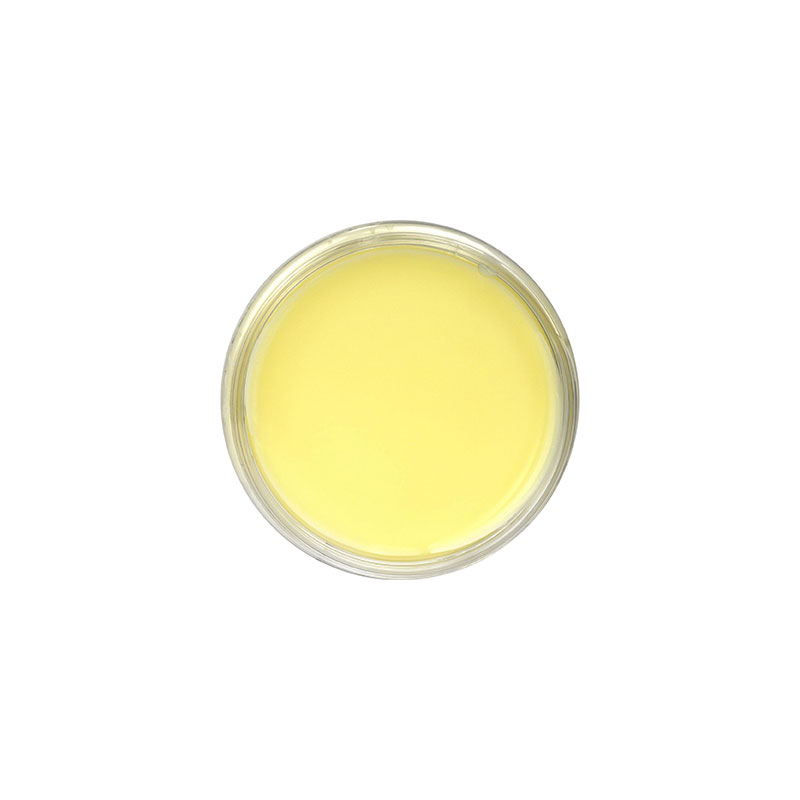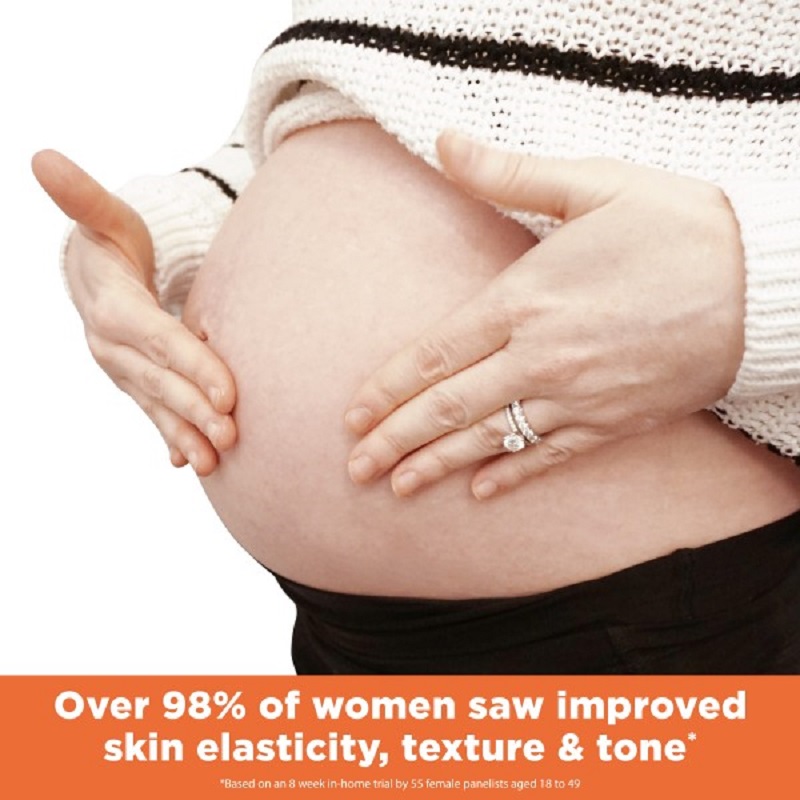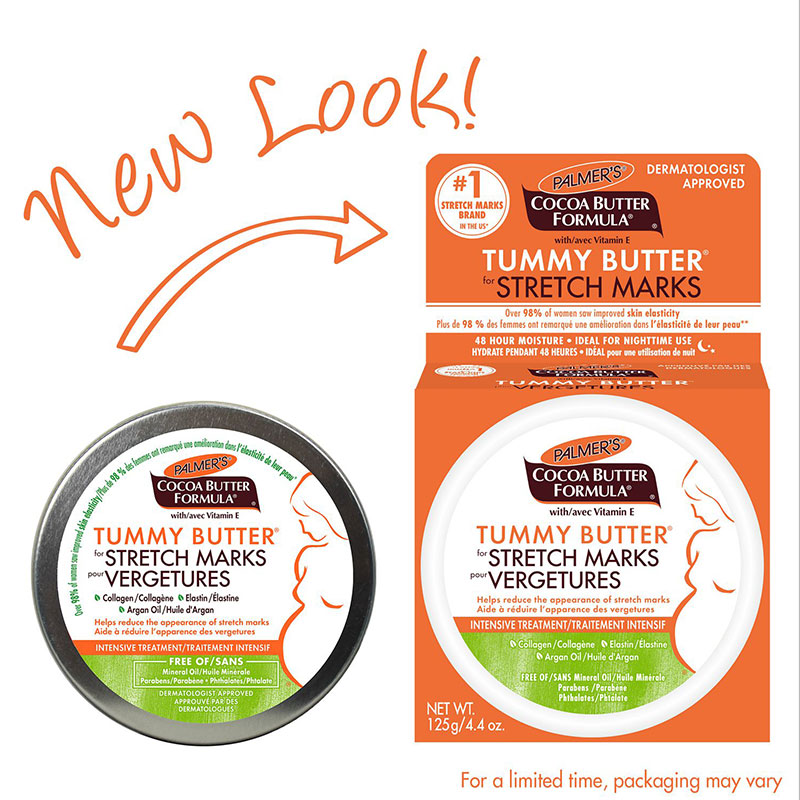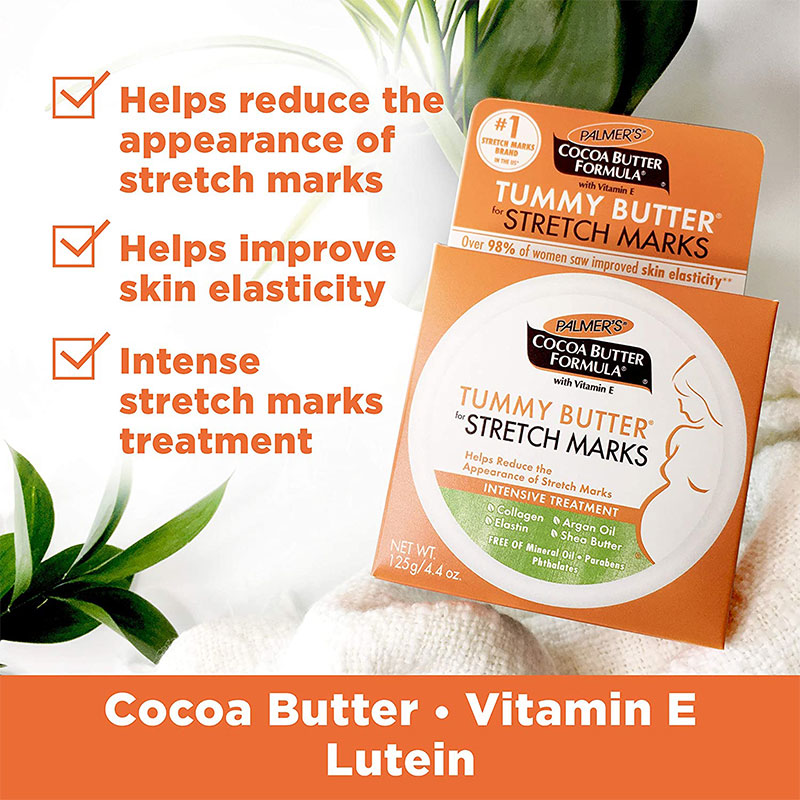 Palmer's Cocoa Butter Formula Tummy Butter for Stretch Marks 125g
Highly concentrated formula with Cocoa Butter, Vitamin E, Collagen, Elastin and soothing Lavender.
recommended for stretch marks during and after pregnancy.
Palmers Tummy Butter For Stretch Marks penetrates as deep as the dryness and helps restore vital moisture.
Smoothes marks and tones skin.
Made in USA.