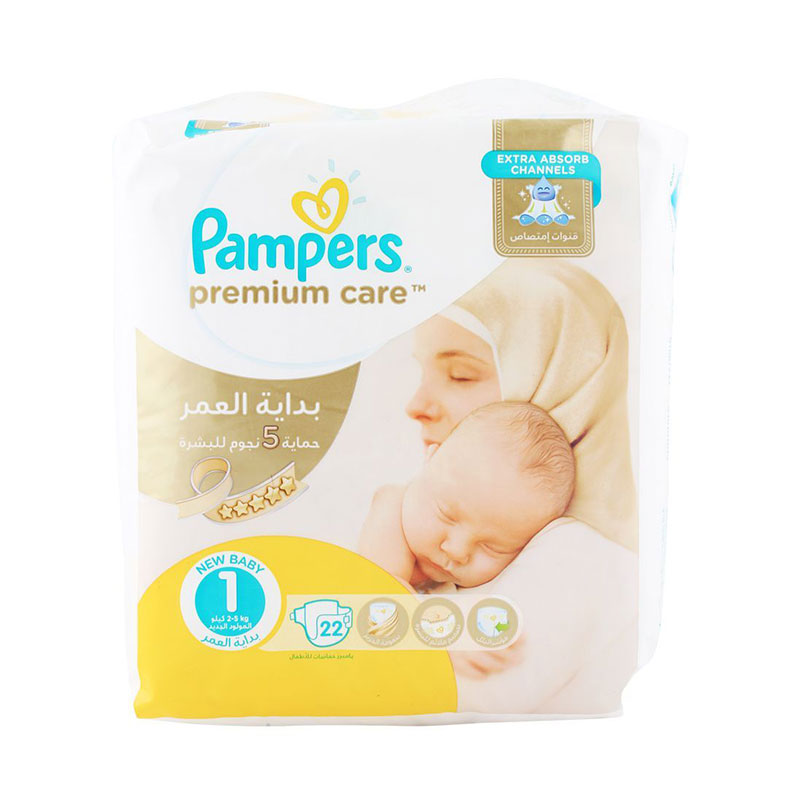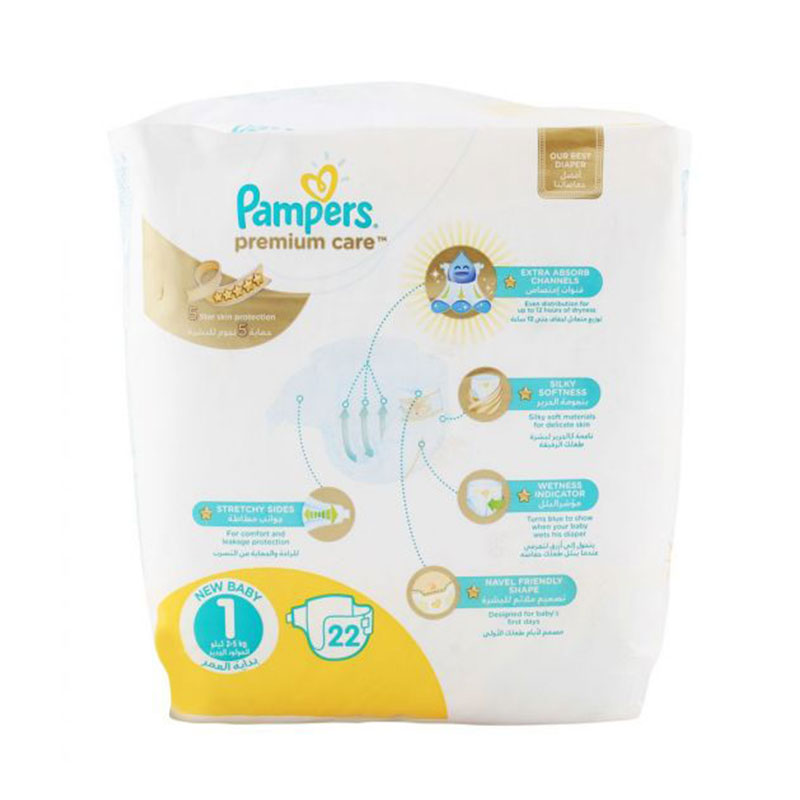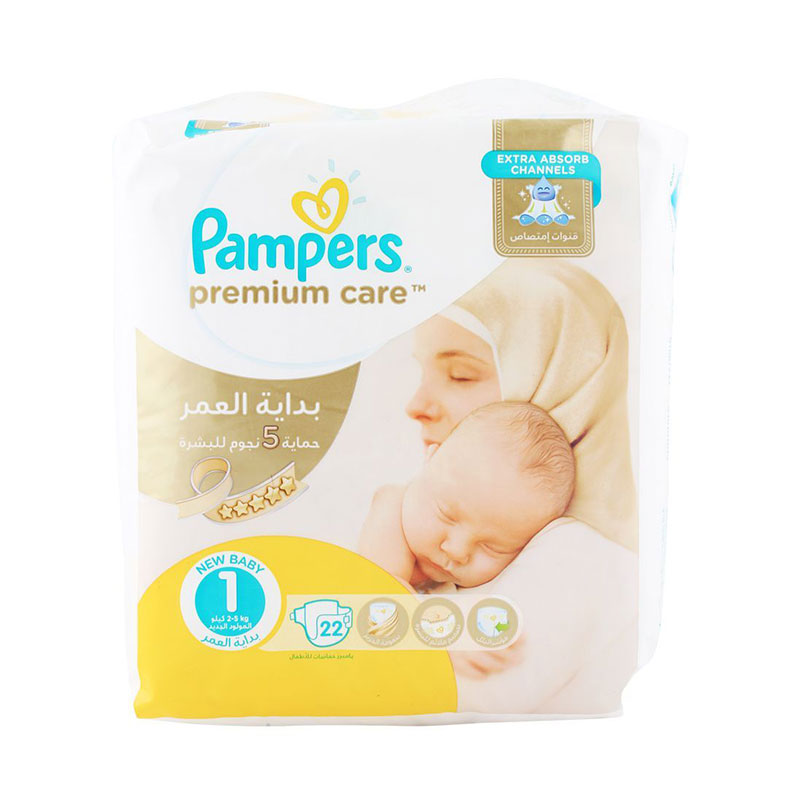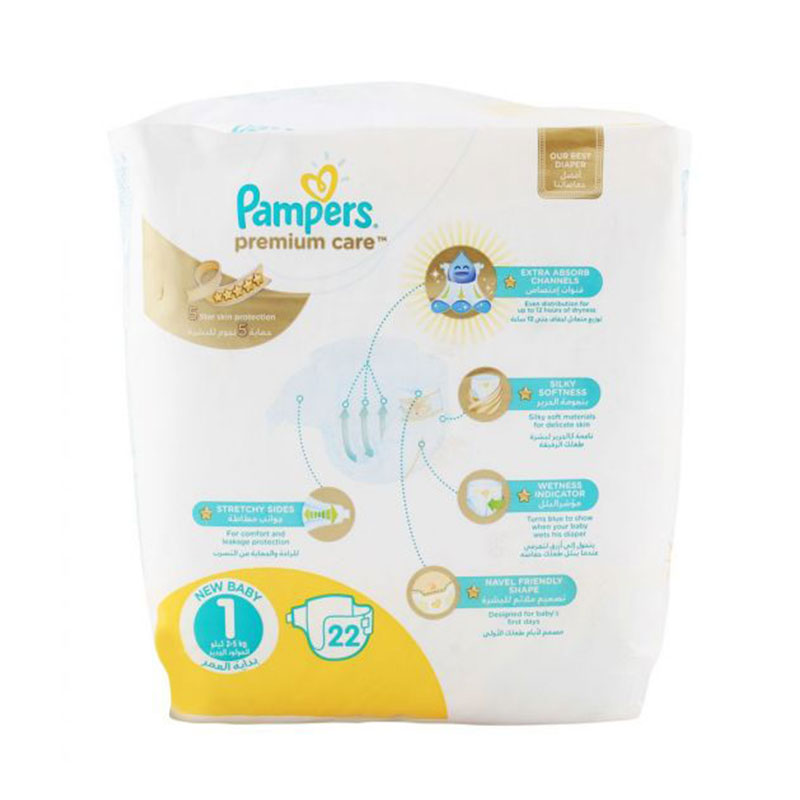 Pampers Premium Care New baby Nappies 1 (2-5 kg) 22 Nappies
Expiry Date: 22-Apr-22.
Pampers Premium Care best diaper, silky soft and super absorbent.
Designed with a special silky-soft material.
Up to 12 hours of dryness.
No more sagging and no more leakage.
Only superior comfort for your precious little one.
Made in Spain.