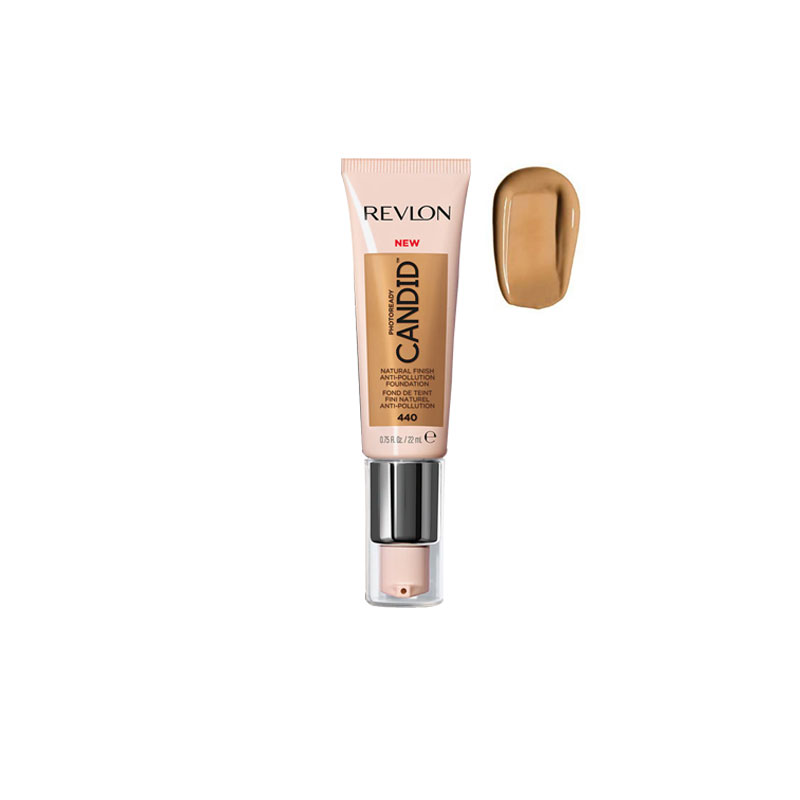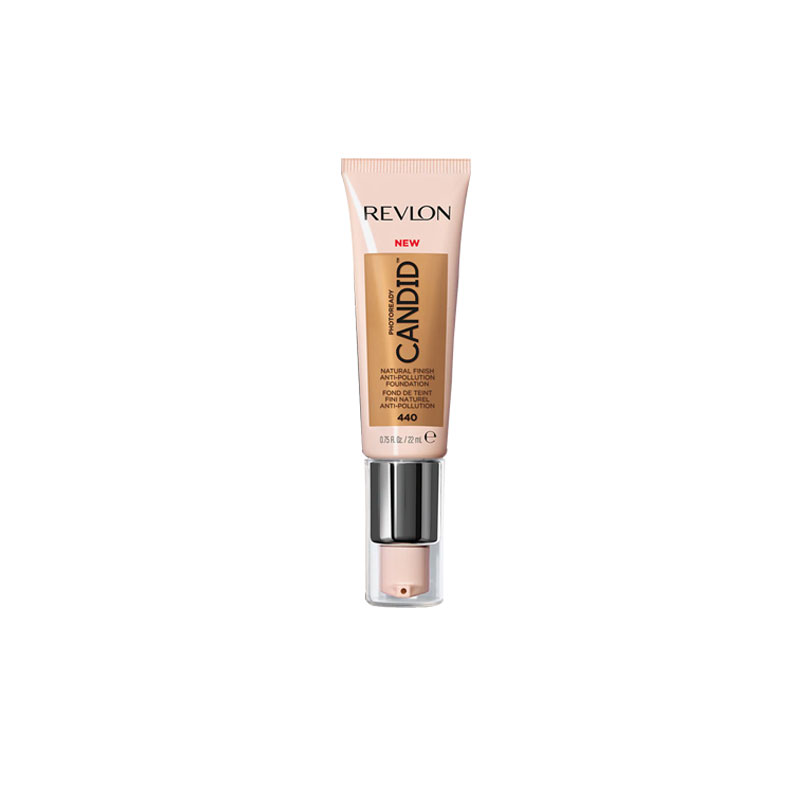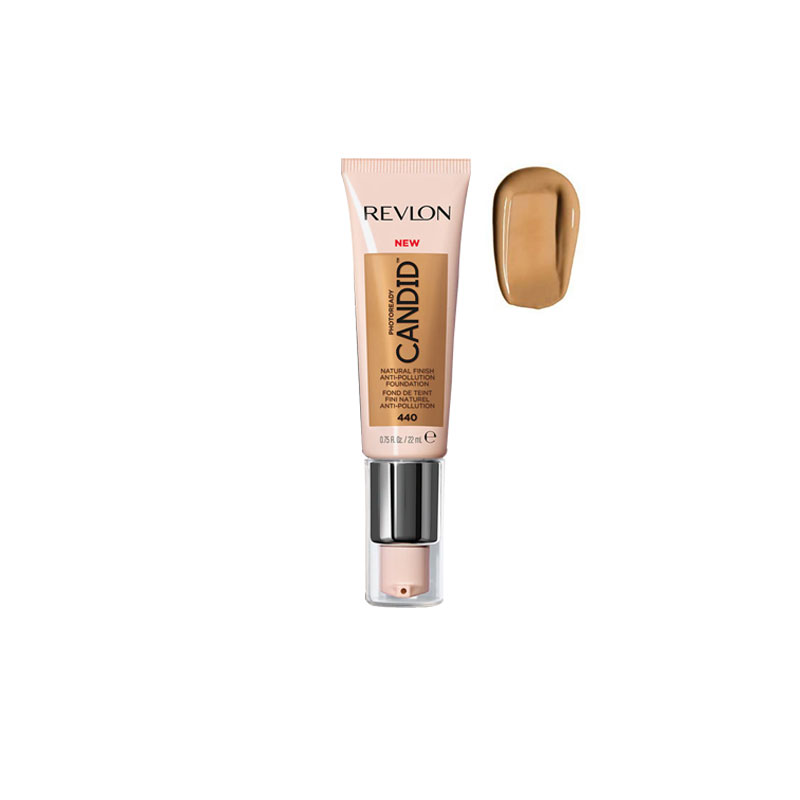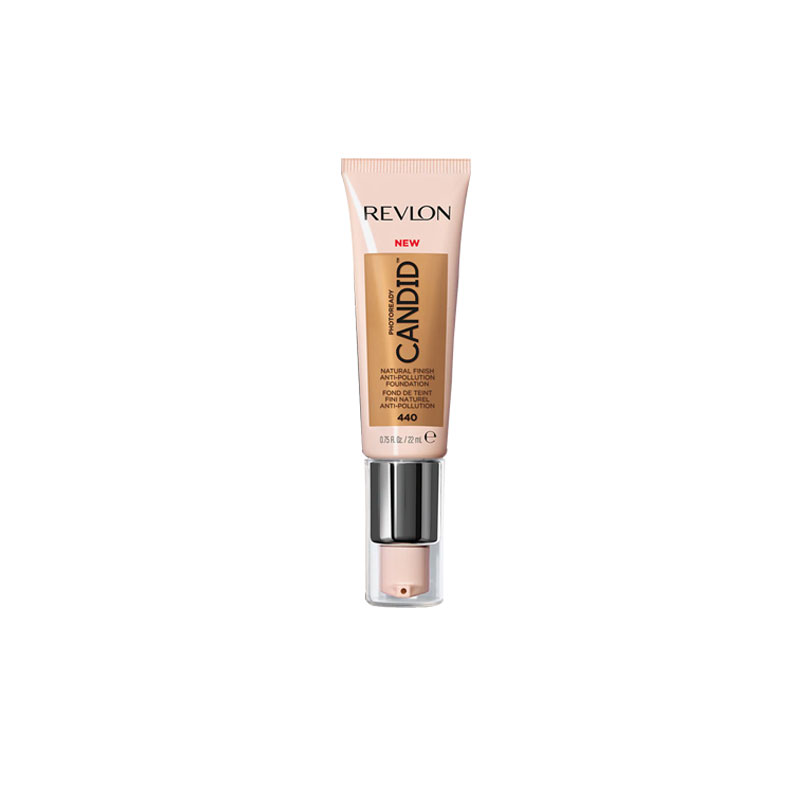 Revlon PhotoReady Candid Natural Finish Anti-Pollution Foundation - 440 Caramel
This skin-enhancing, natural-looking foundation delivers a flawless finish, all day long, as it hydrates.
You get medium coverage that feels weightless and looks like your best skin.
It feels good with anti-pollution, antioxidant, and anti-blue-light ingredients to protect your skin.
It feels better without oils, parabens, phthalates, synthetic dyes, and harsh fragrances.
Made in USA.