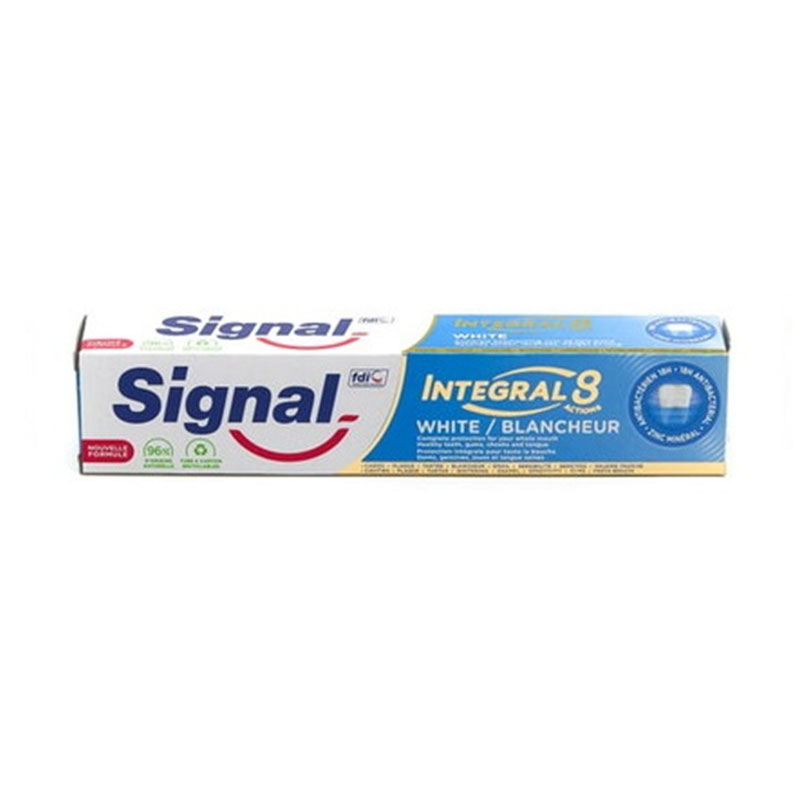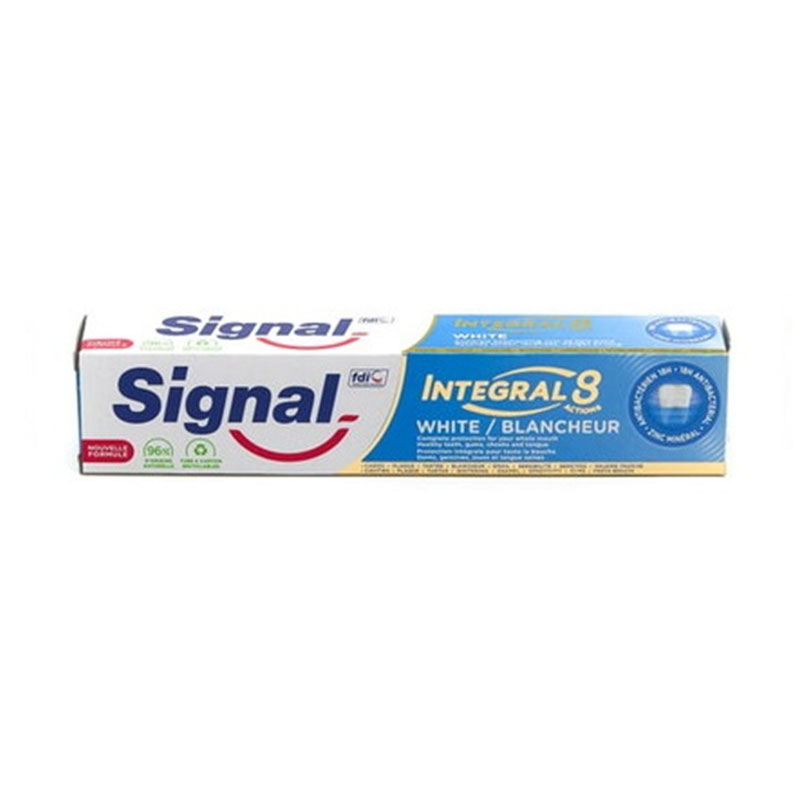 Signal Integral 8 Action White Toothpaste 75ml
Signal Integral 8 White protects your teeth all day long.
Its formula offers you an all-in-one solution that tackles the most common dental problems through 8 effective actions: protection against cavities, strengthened gums, anti-plaque effect, strengthened tooth enamel, whitening, fresh breath, anti-tartar and anti-bacterial.
Professional polishing ingredient, for whiter teeth.
Contains fluoride.
Suitable for daily use.
Imported From U.K.