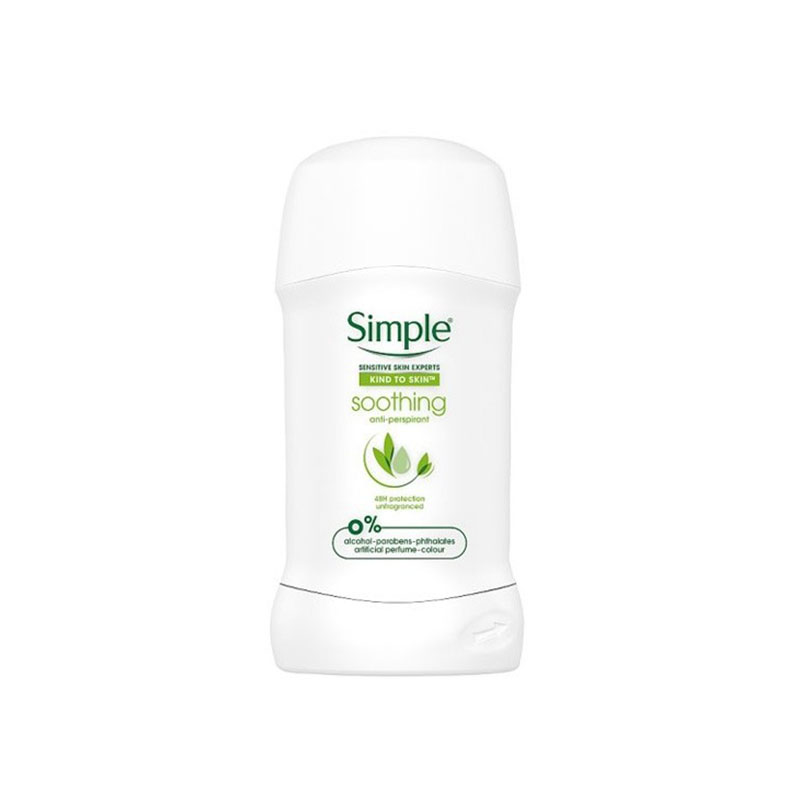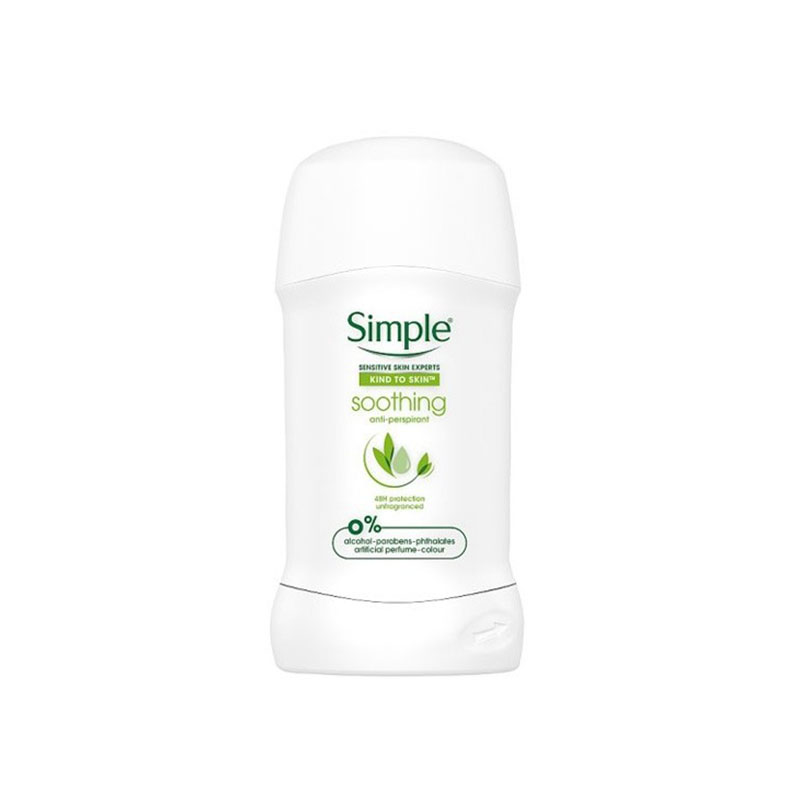 Simple Soothing Anti-Perspirant Stick 40ml
Simple Soothing Anti-perspirants, a deodorant with a natural skincare ingredient.
This formula is un-fragranced and alcohol free.
48 hour protection you need to take on the day – perfect for even sensitive skin.
Applying anti-perspirant is often an essential part of your morning routine.
Free from artificial colours and is dermatologically tested to prevent irritation or dryness to your underarms.
Made in Russia.