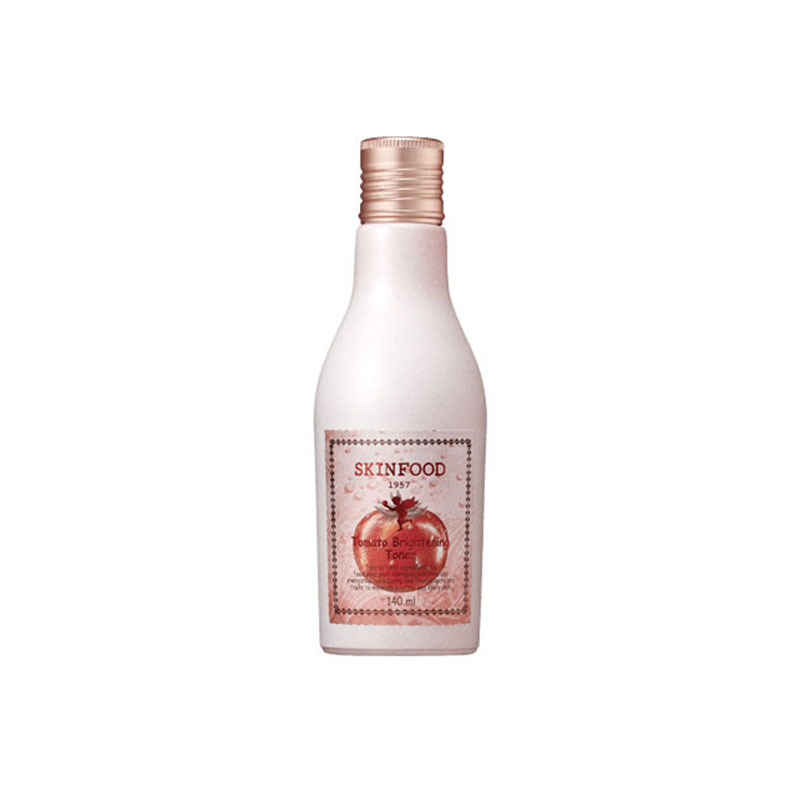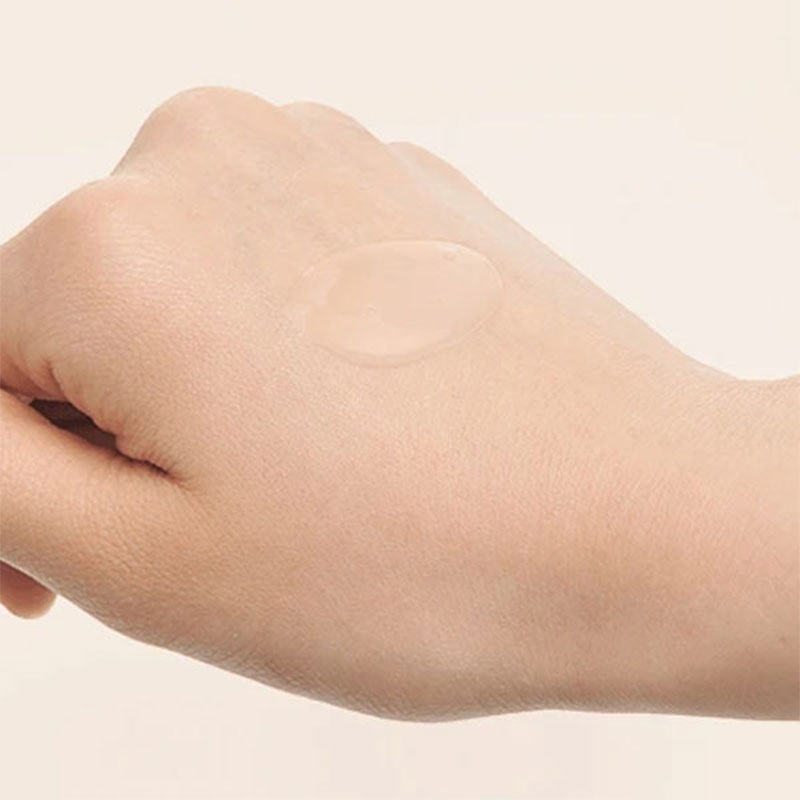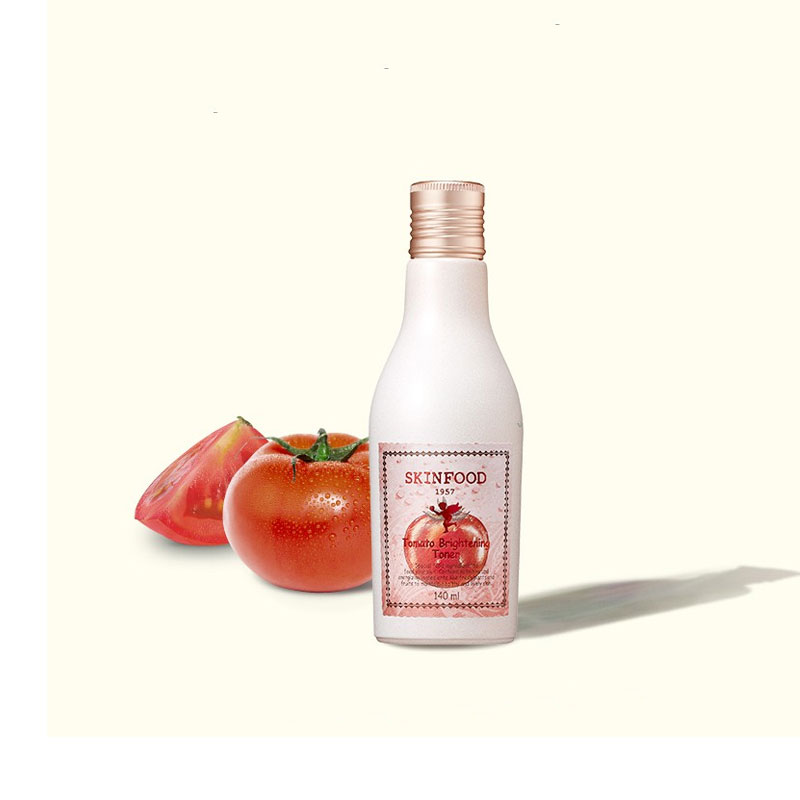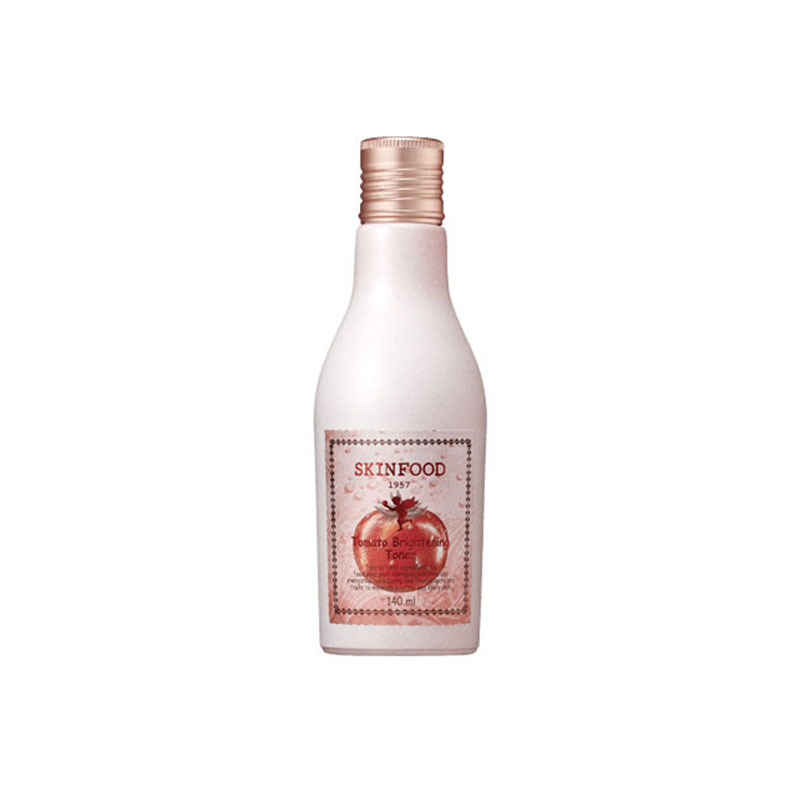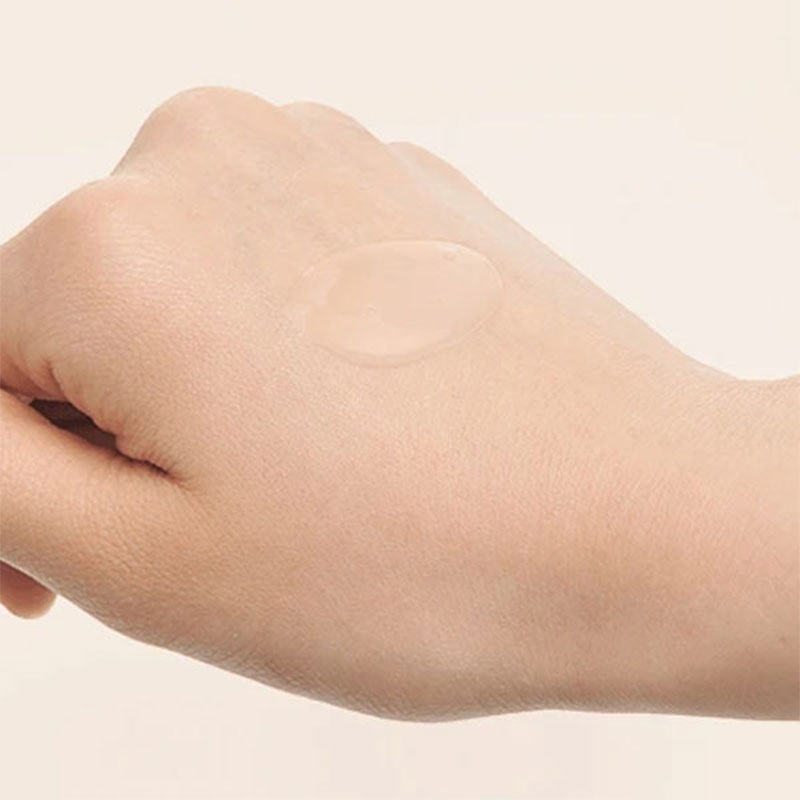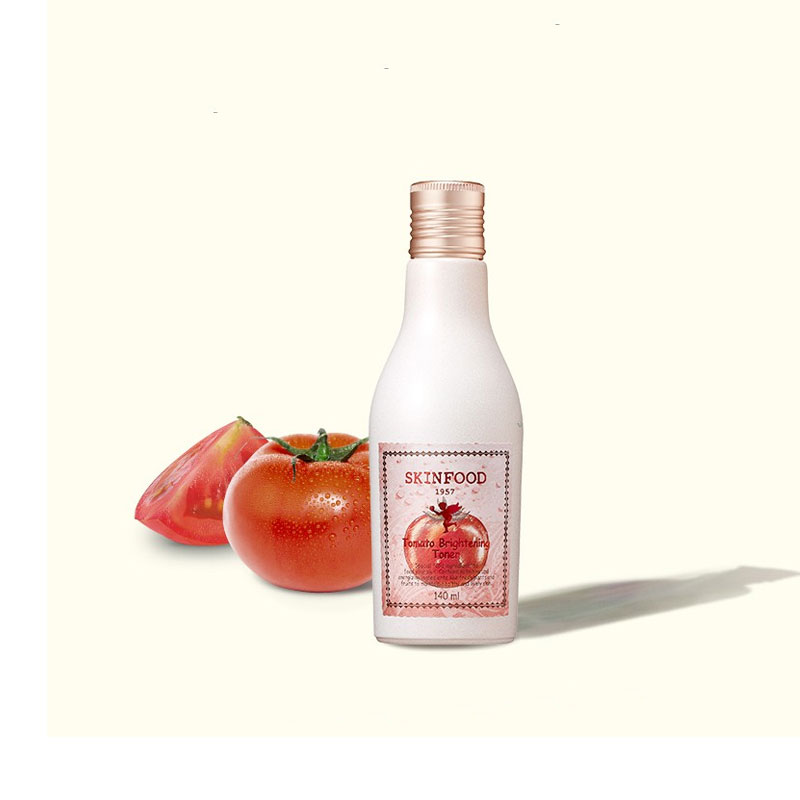 Skinfood Tomato Brightening Toner 140ml
Brighten up with the Tomato Brightening Toner.
Containing 10% tomato extract, vitamin-C derivatives, & niacinamide.
This toner softens and helps to brighten for a clear and even complexion.
Tomato is rich in antioxidants, lycopene, vitamin C, E, and potassium to help fight free-radical damage and brighten lack-luster skin.
With pesticide-free tomatoes cultivated from BOMCHUN Farm in the Southern coast of South Korea.
Tomato extract is extracted at low temperatures to retain maximum nutrients.
Made In Korea.